Today's episode of controversial topics. We are looking at the scandal of the silhouette challenge
The silhouette challenge took the Internet by storm, following a circus of other social media challenges like the don't rush challenge, couple challenge, etc.
The silhouette challenge was significantly extra, which started with girls appearing on tictok videos wearing lingerie cast in shadow by a red filter that provided the viewer with an outline and sneak peek of the girl's body. The challenge then progressed to a full-on naked show of girls who admittedly felt secured by the red filter's cover.
But this has backfired because recently, a guy on Twitter posted a link to a tutorial he did, teaching people how to remove the red filter and in his tweet. He attached a video of a girl doing the silhouette challenge with the red filter edited out, leaving her naked to the viewer's eye.
This has sparked a massive argument among Twitter users, with some people bashing the guy to post such videos and teach people how to. In contrast, some say that it is a lesson for the girls not to post such online, and it is public property.
Here are some Twitter posts that have fueled the argument.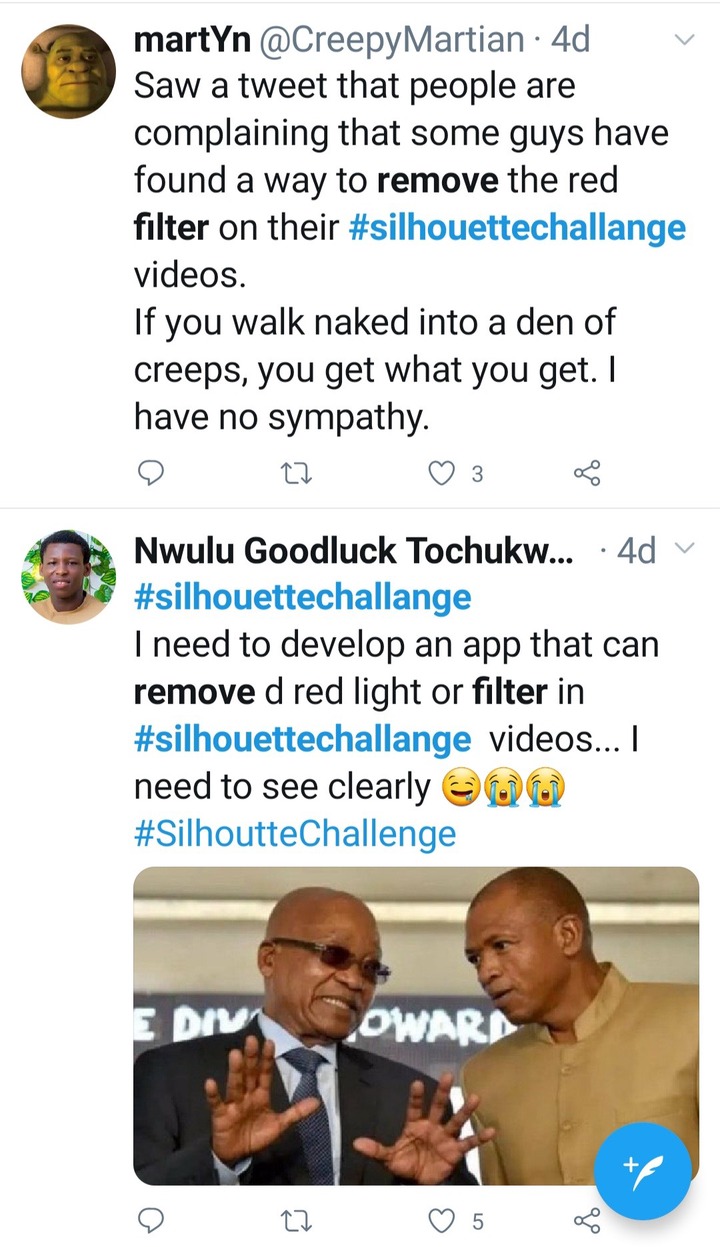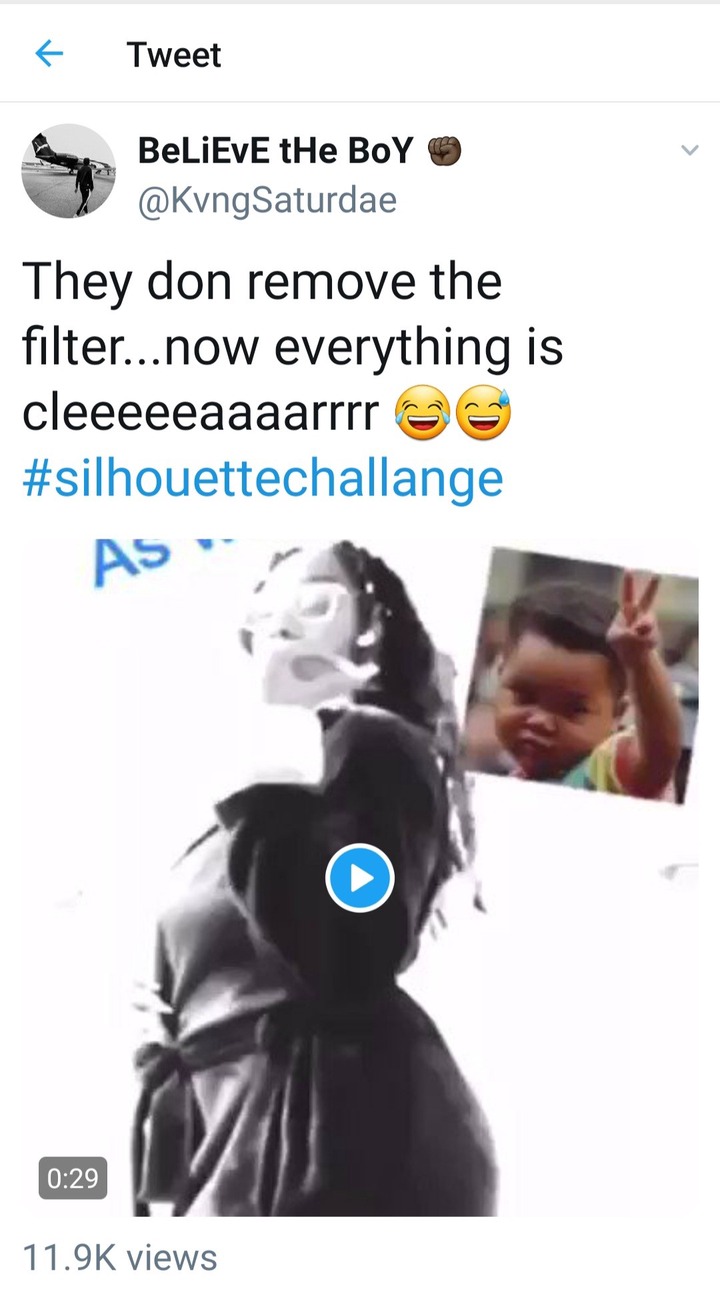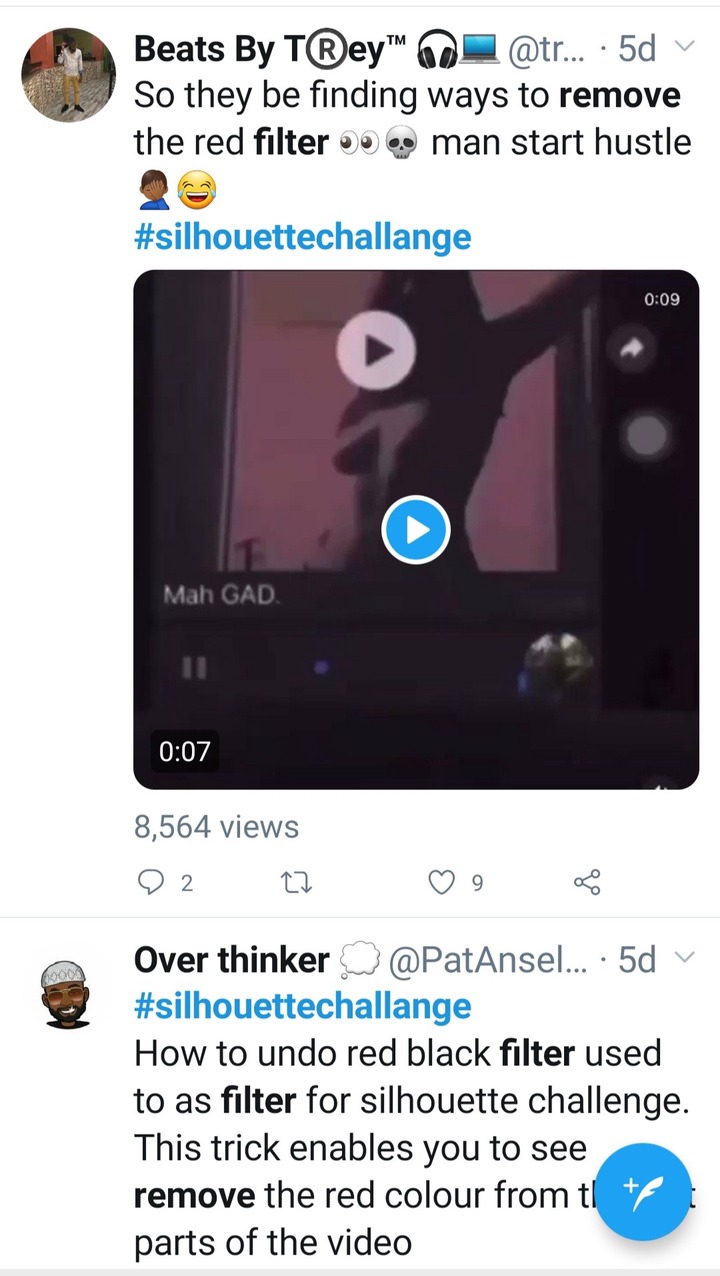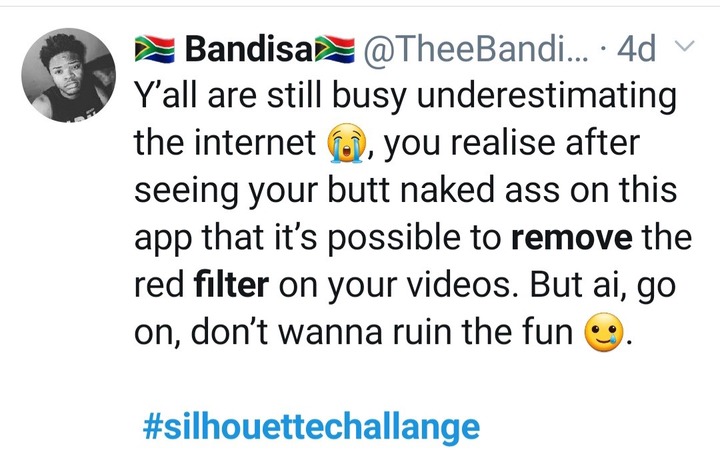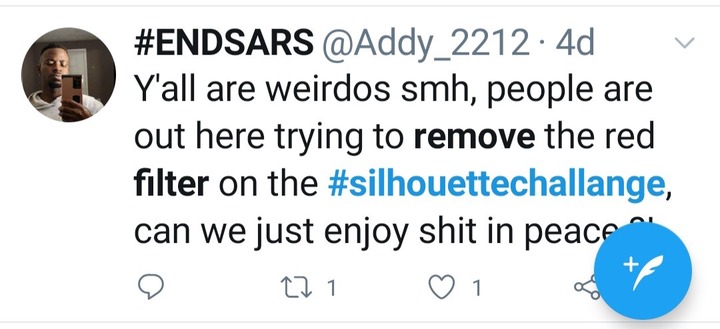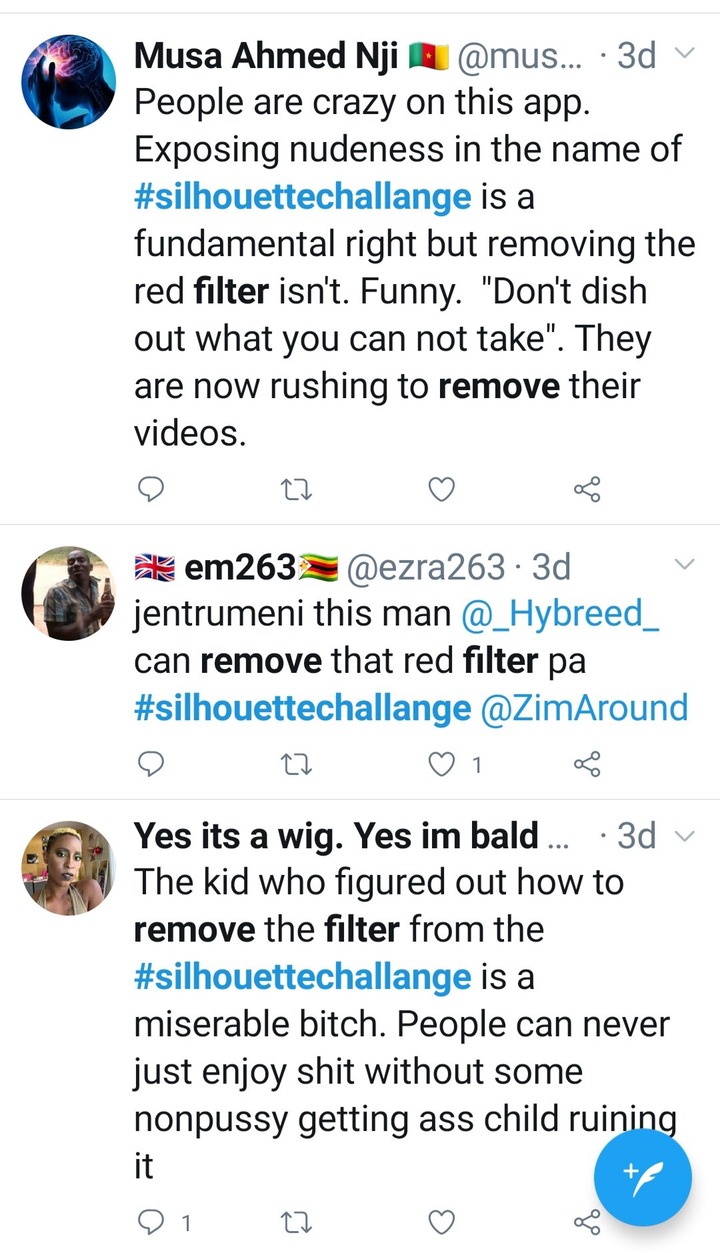 Now here us an outline of the argument so that we can divide, ask questions and evaluate.
Does posting online mean that the content is now open to any alterations, exposure, editing etc.? 
Do the girls who posted need consent before having their videos edited or posting online take away that right as stated above by the Twitter user?
Do you think this is a self-inflicted humiliation like the Twitter user said? Which will, in turn, teach them a lesson.
If you were a girl that did the silhouette challenge, how would you feel having your nakedness exposed to the public eye by a stranger after trusting the security of the red filter?
Do you think that the girls would content to such actions by an unknown stranger? 
For us, we believe that this argument is a question of morals. If one were to know how to expose a video, would you do it? Would you support it too? And if you believed it was wrong, how would you go about expressing it?
Also, since most people believe that someone has a right to do with their body whatever they chose, they forget that social media is full of immoral people who can choose away.
Who do you think is right or wrong, what do you think is right or wrong?
Comment your opinions.
Content created and supplied by: CampusWa (via Opera News )