Stefani Joanne Angelina Germanotta (born March 28, 1986) popularly known as Lady Gaga is an American singer, songwriter, and actress. She is known for her image reinventions and musical versatility.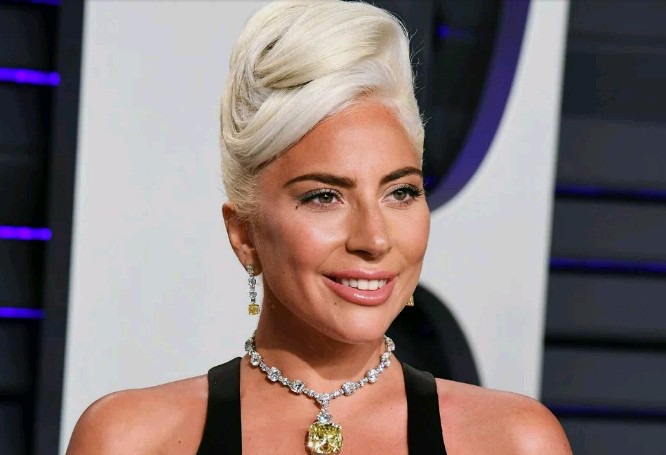 At the 2010 MTV Video Music Awards, Lady Gaga won the MTV video of the year award and wore a dress made of raw beef, which was commonly referred to by the media as the meat dress to receive the award.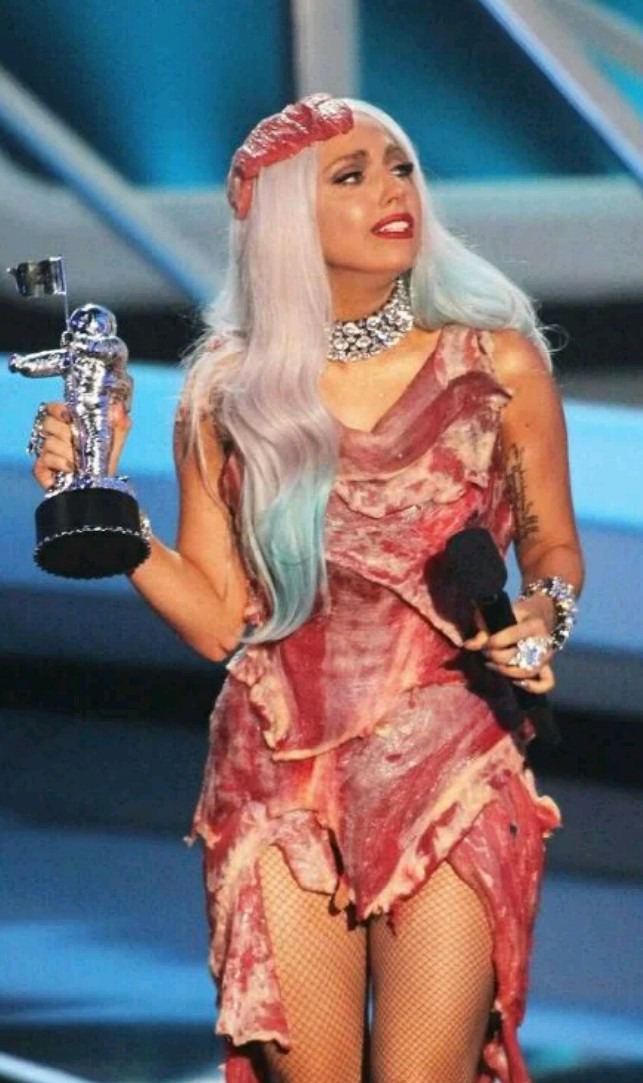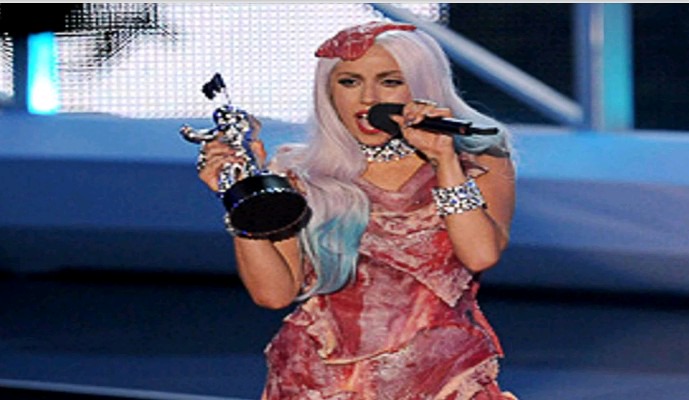 In an interview Gaga explained her interpretation of the dress to DeGeneres, stating, "If we don't stand up for what we believe in and if we don't fight for our rights pretty soon we're going to have as much rights as the meat on our bones."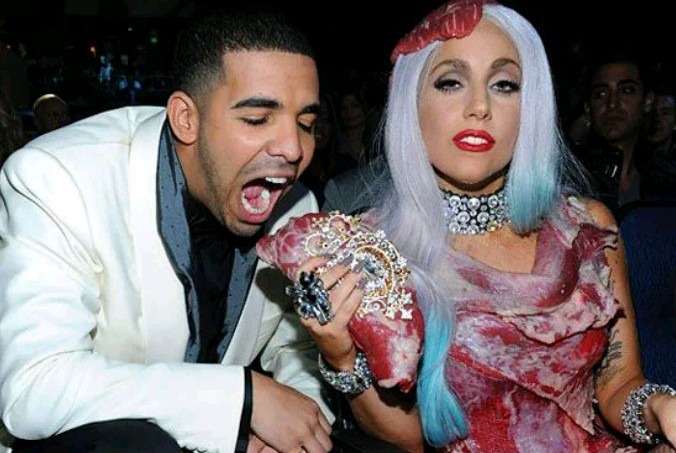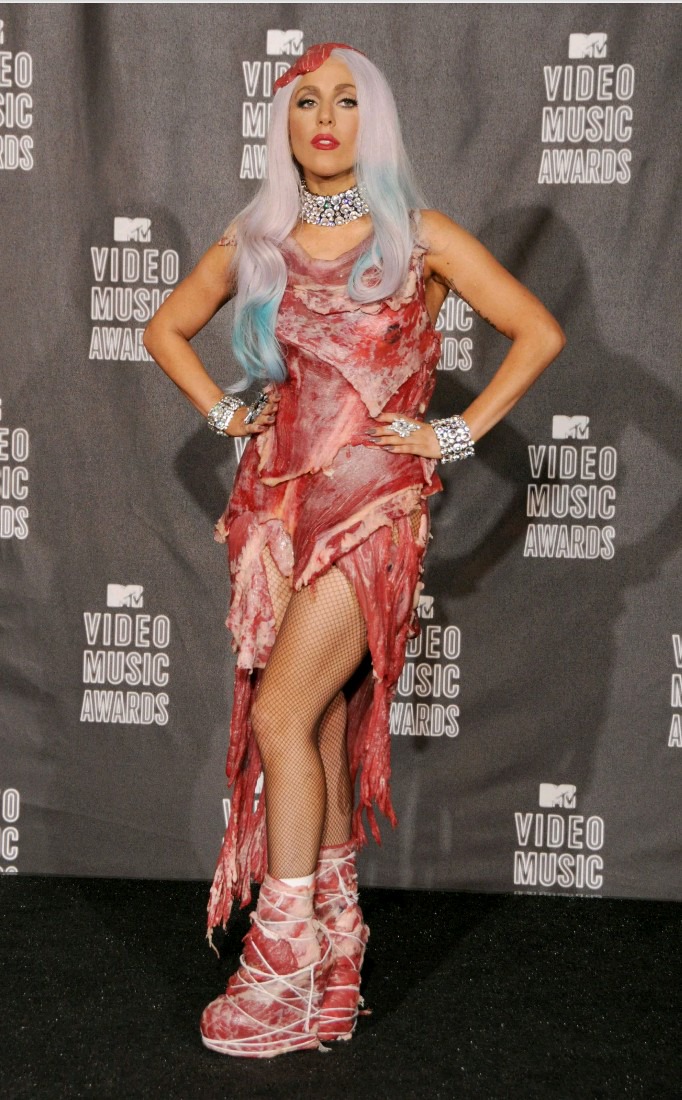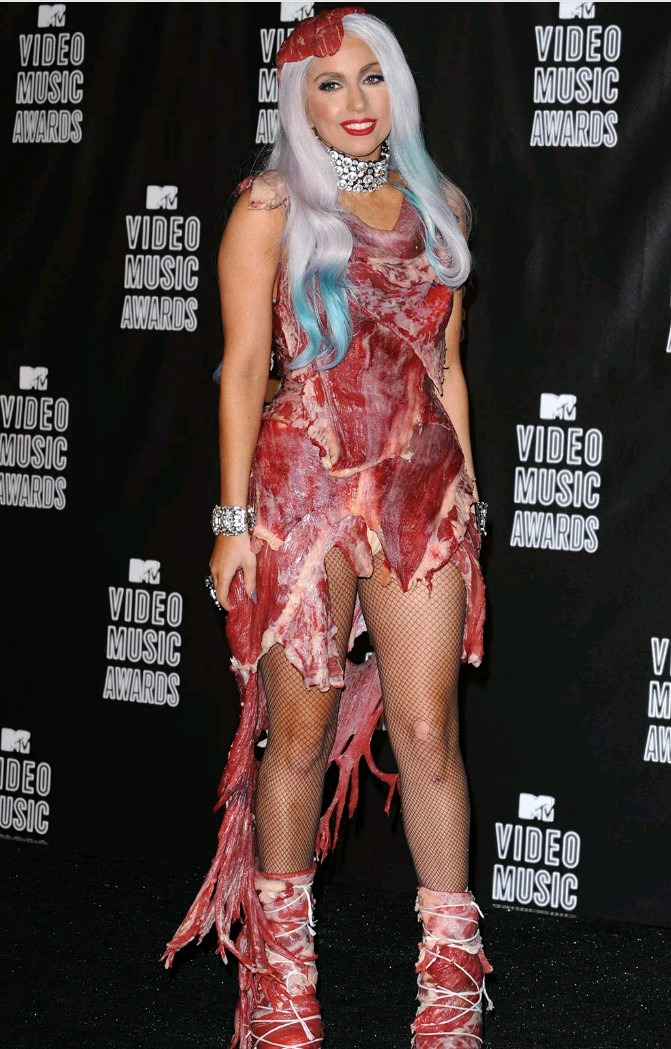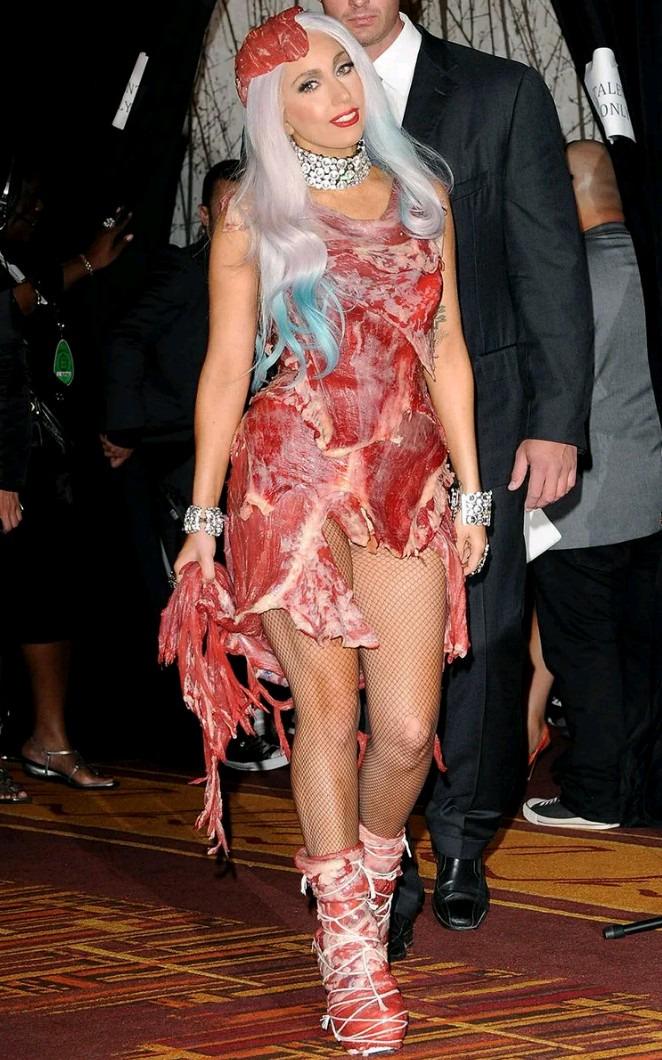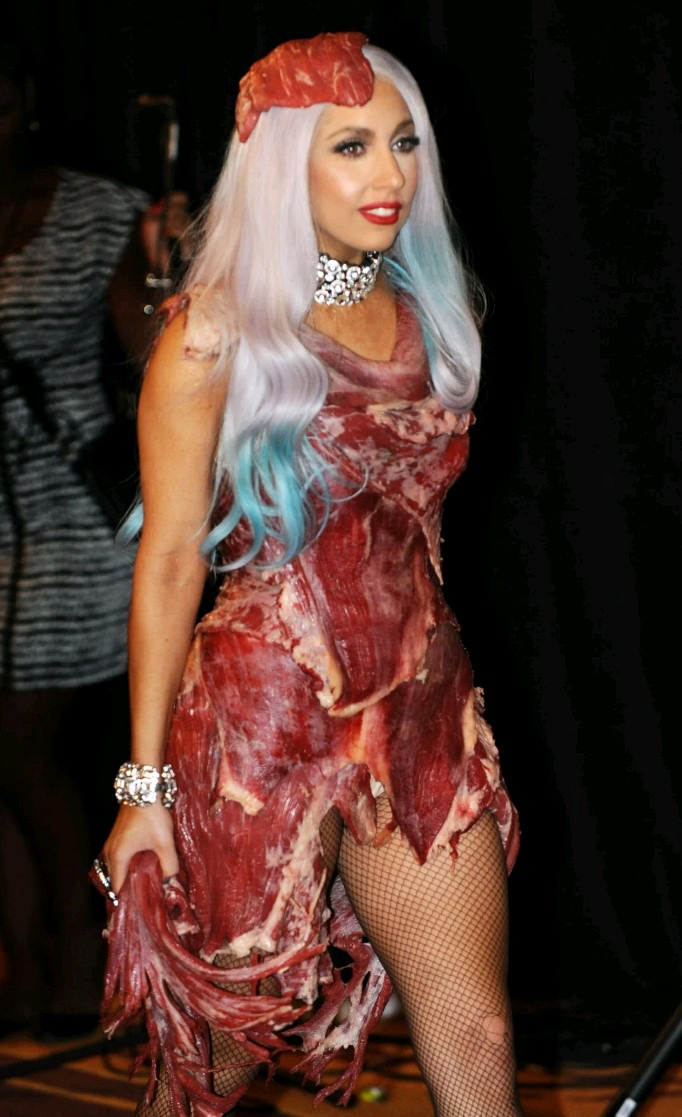 I don't see anything wrong in wearing a dress made of raw meat since most of us wear dress and shoe made from animal skin. What's the difference between her outfit and an outfit made of leather?" 
Content created and supplied by: Freaky-Freaky (via Opera News )