A prominent economist and political strategist, Mr Ndii David has used his Twitter handle to cautioned young men against adopting the tradition of maltreatment and careless handling of their career wives.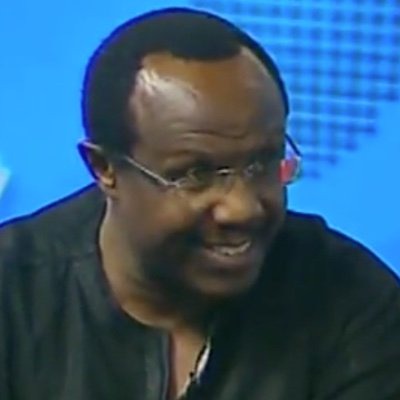 Photo Credit: Twitter
He pointed out that any man looking for a career woman to marry to turn her into a housemaid or housekeeper should go to the village and marry. Such a man according to David don't deserve a working-class woman and he is delusional.
From his point of view, the way some men turn their wives into housemaids is unhealthy and shouldn't be practised in our modern society.
David reported that in his family, men cook. His grandfather, father and himself cook. It's not every man that can bring out something from the kitchen though. But David reveals how much help he renders to his spouse. See what he tweeted below.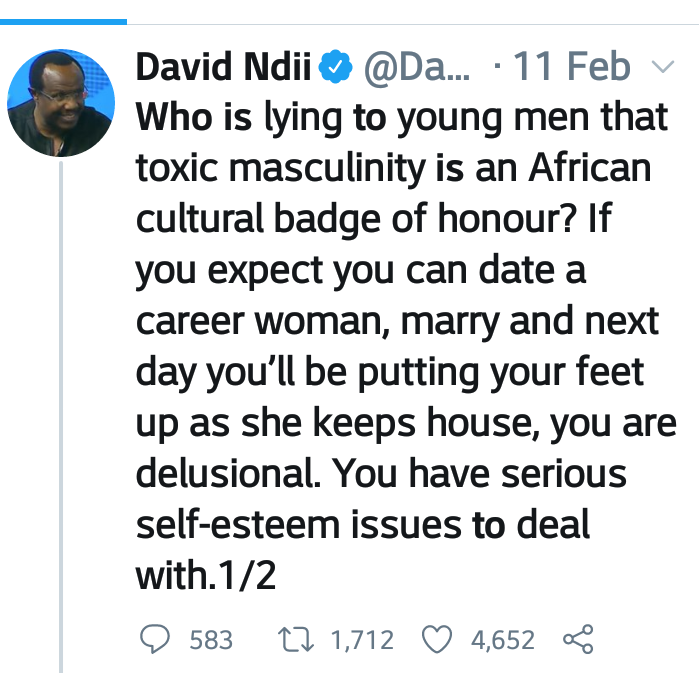 Do you agree with David that since society has changed, marriage relations should also take another dimension or do you think his idea is unrealistic?
Leave your comment, like and share!
Content created and supplied by: Sciencehotgists (via Opera News )