Music is life. Like some will say, it has the power to heal the soul. It refreshes the mind and nourishes the mental state of an individual.
Indeed while the crop of music we listen today have so much copied the styles of foreign countries, it always wasn't like that in the first place.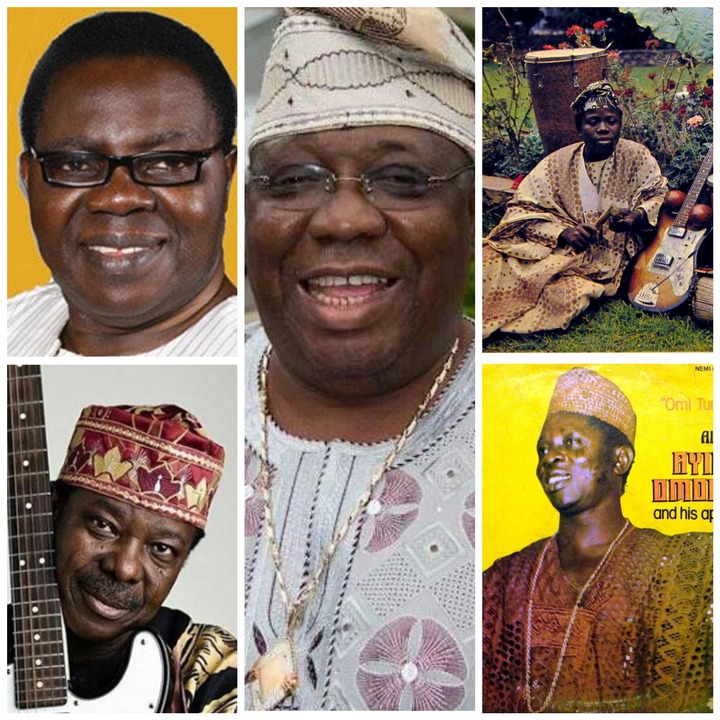 In the early 50s to early 2000s, Nigeria witnessed its best crop of musicians across cultures. Among the Yoruba tribe, musicians used various genre of music such as Apala, Fuji, Juju, Were and others to entertain people and preach morals.
I have thus written this article to identify some of the best musicians of all time in no particular order.
1. I.K. DAIRO
Although I.K. Diaro was never the initiator of Juju music in Nigeria yet his impact in that particular music genre cannot be overemphasized. With a band that toured the world to perform and hundreds of album to his name, I.K. Dairo will go down history to be regarded as one of the best indigenous musician to ever come out of the Yoruba culture. 
Named Isaiah Kehinde Diaro, I.K. Dairo was born in the little town of Offa as far back as 1930. It was at Offa a town in Kwara state that he did most of his childhood while also attending a missionary school at that point in time.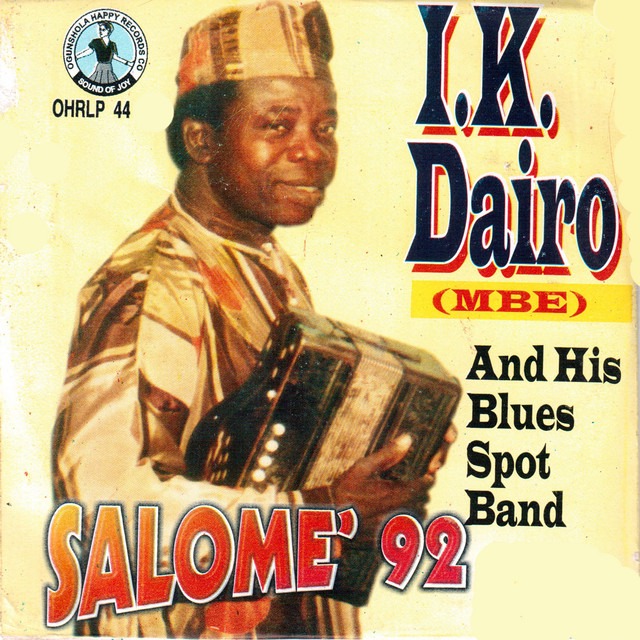 I.K. Dairo was not privileged to get the best of education but in his own bit, he did his own best at getting educated although not much is known about his education. 
He however delved into Juju music in the year 1942 at a tender age of 12 when he joined his first juju band. All through his initial years, he did juju music partially while he worked as a cloth seller and a laborer. 
It was gathered that he once worked for juju band leader Ojoge Daniel for several years before moving away to stand on his own.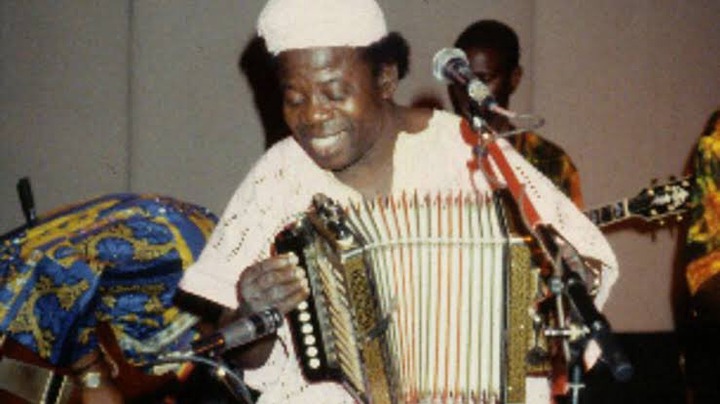 I.K. Diaro started his own juju band in 1956 and named it 10-piece Morning Star before renaming it to Blue spots in 1959. Together with his band, I.K. Dairo stunned the world with lovely Juju music which was enjoyed by. All. He brought new form of innovations into the Juju music industry by infusing traditional songs and religious music. 
In the early 60s and 70s, his song was widely enjoyed by everyone of Yoruba decent both illiterate, educated, rich and the poor. He was honoured with the Queen of England in 1963 when he was made a member of the British Empire.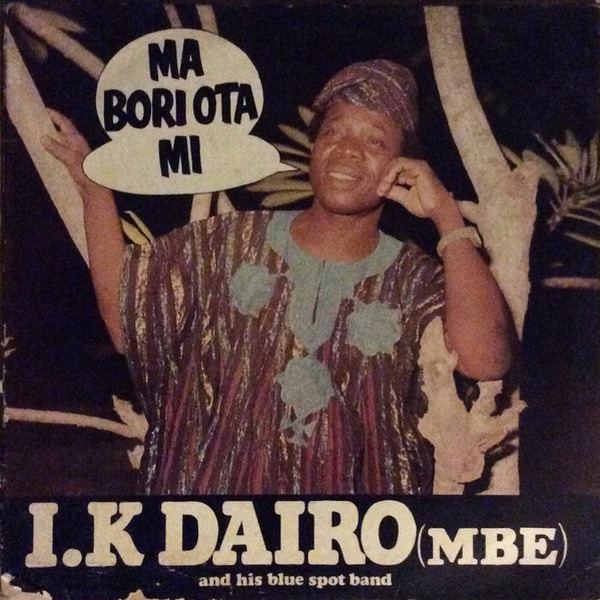 All through the 70s and 80s, he was very pivotal to the promotional of Juju music industry in Nigeria and further helped promote the culture to the younger generation of King Sunny Ade and others. 
Indeed I.K. Dairo made his mark in the world, he recorded hundreds of albums and toured the world as one of Africa's first set of international act. He died in the year 19995 at the age of 65 of what reports indicated was complications from Diabetes. 
2. Ayinla Omo Wura 
Born in 1933 in a town called Itoko in Abeokuta, Ogun state, Ayinla Omo Wura was born to a father named Yusuff Gbogbolowo a blacksmith and a mother named Wuramontu Morenike. 
Unlike most other legends that I shall discuss in this article, Ayinla Omo Wura never had a quality education perse as he started hustling and fending for himself at a very tender age of his while learning as an apprentice under his father. 
Also, unlike some other musicians, Ayinla Omo Wura never had a good record as a teenager while growing up as he was rumored to be a political thugs at some point and a trouble maker. Apart from learning the art of making metals he was also a driver at one point in time in his life.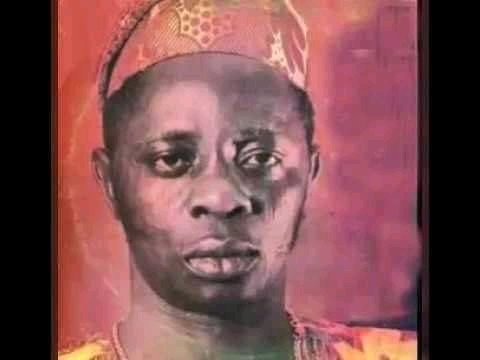 Ayinla Omo Wura started Apala music at a time when other prodigies of the music genre were showcasing their talent before the world. The likes of Haruna Ishola, Yusuff Olatunji and others held the world spell bond as they promoted Apala before Nigeria and the world at large. 
All through his music career, Ayinla was able to transform Apala music from just a pastime of common Yoruba folks to what was in hot demand by the rich and the poor, the educated and the illiterate.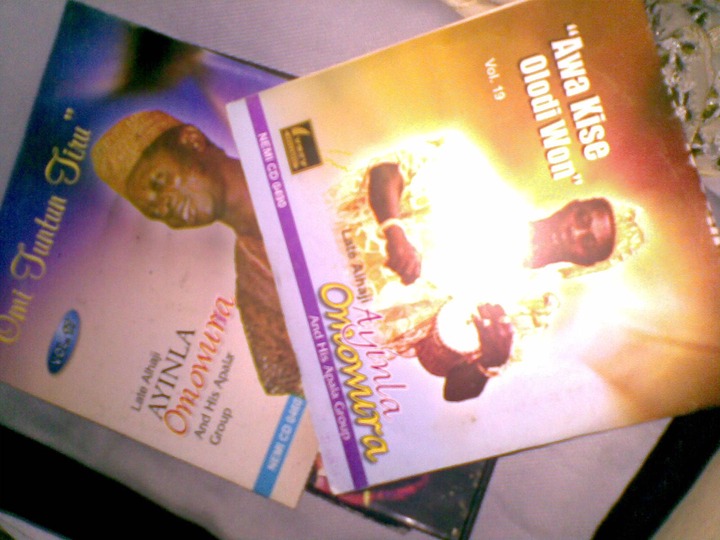 During his career, Ayinla Omo Wura released nothing less than 22albums and out of the 22, 20 of the albums sold nothing less than 50,000 copies on the day they were released. 
Timeless as many would say is the proper definition of Ayinla Omo Wura music which was full of morals and lesson. 
Ayinla however passed away on may 8, 1980 after he was stabbed to death in the head in a bar at his hometown in Itoko.
3. Sikiru Ayinde Barrister 
A legend in his own right, Sikiru Ololade Ayinde Balogun widely known all over the world as Barrister is one no Yoruba music lover can easily forget in such an hurry. 
Born into the Salawu Balogun family who hails from Ibadan in Oyo state, Ayinde Barrister studied at the Muslim Mission school and Model school in Lagos. 
He couldn't complete his education properly due to financial difficulties and he ended up working as a typist for the Nigerian Breweries. Not only that, Ayinde Barrister also worked as a clerk in the Nigerian Army during the civil war.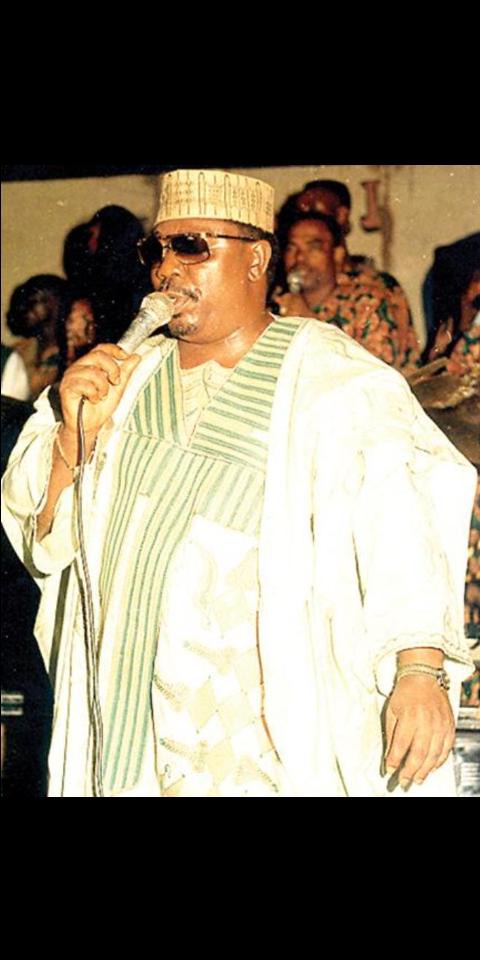 He however left the Army in order to become a full time musician. Upon leaving the army, Barrister started his own music band that consist of nothing less than 34 vocalist and instrumentalist. He called the name of his band "Supreme Fuji Commanders" 
It should be noted that Barrister did not just wake up to pursue music as a career as he has been singing as early as 10, he had mastered a complex Yoruba style that was used during the month of Ramadan.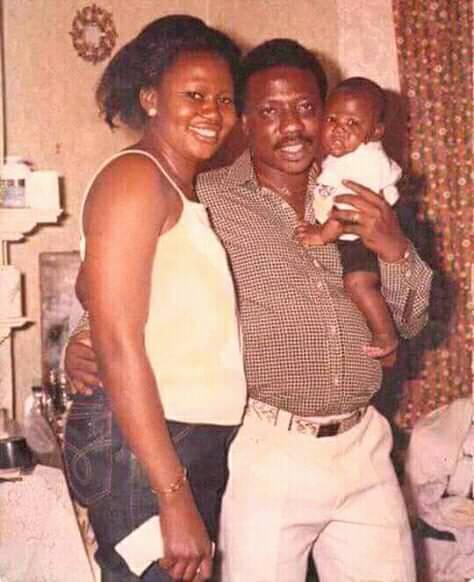 While many believed that Ayinde Barrister is the sole creator of Fuji, the music itself can be traced back to Were a kind of music used to wake Muslims during the month of Ramadan. 
He came into the scene and put in his own quota. His made his of his heartwarming music vocals together with talking drums, Claves, bells, shekere, drum set and Hawaiian styled guitar. 
Although while Fuji originally came from Were, Barrister laid its foundation. He named his kind of music Fuji after the Japanese mountain of love Mt. Fuji. His fuji genre blends juju, apala, and other Yoruba blues to create a dynamic genre which also features praise singing prominently.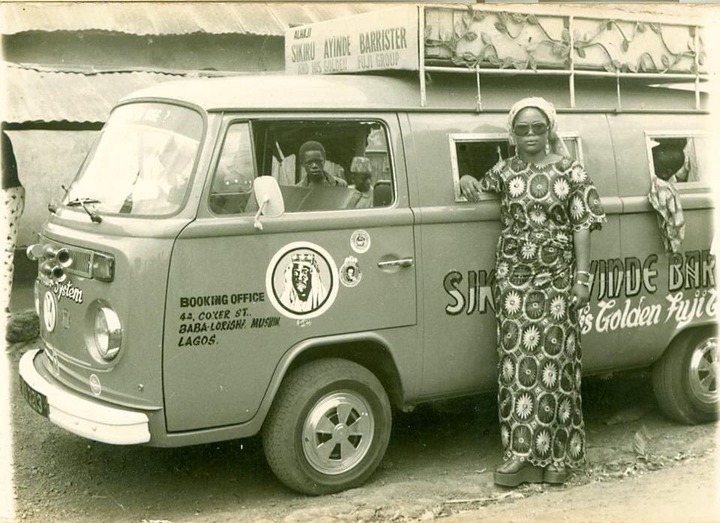 Barrister's Fuji music were songs full of logical music which features a brilliant story telling and moral conduct. While signed to Nigeria based Africa Song record label, he went ahead to release over 70 albums most of which came in the 70s and 80s. 
Barrister died in 2010 at st. Mary's hospital in London at the she of 62. He is survived by several wives and numerous children. 
Although Barrister married daughters of some of his friends, he was regarded as a loving and heart warming husband and friend. 
He will be remembered as one of the greatest musician to come from the Yoruba tribe. 
4. King Sunny Ade 
King Sunny Ade will go down history lane as the only Nigerian musician to ever got nominated for the prestigious Grammy award twice. 
Born into a royal family in Ondo state on the 22nd day of September, 1946. His mother was a trader while his father was a church organist. Hr was named Sunday Adeniyi Adegeye during birth.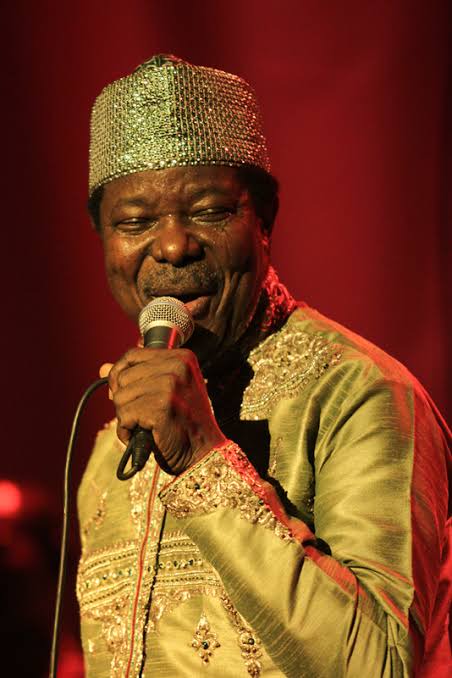 King Sunny Ade did not really had an education perse as he reportedly dropped out of grammar school to join Lagos based Highlife band named Federal Rhythm Dandies in 1960. 
At Federal Rhythm King Sunny Ade met Moses Olaiya who was the owner of the band. He however left 7 years to establish his own band called the green spot. 
He however changed the name from Green Spots to African Beats and later to Golden Mercury.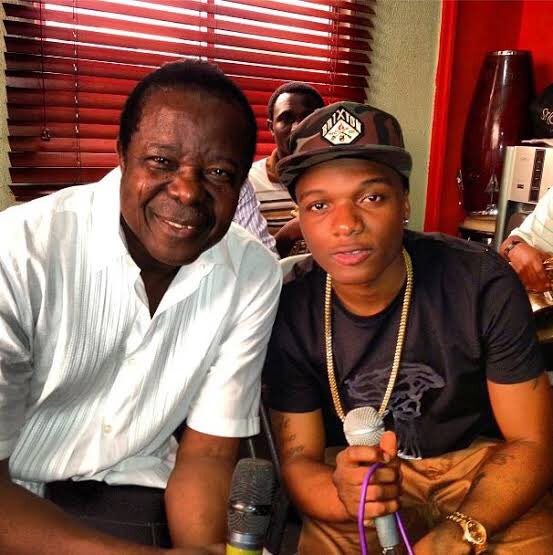 He is widely known for his classic guitar touches and dancing steps, Adé has embarked on several tours within Africa as well as in Europe and America.
He released his debut album titled "Juju Music" in 1982 under Island Records while his second album titled: "Syncro System" was released a year later.
The latter earned him his first Grammy Award nomination while "Odu", which he released in 1988 earned him his second Grammy Award nomination.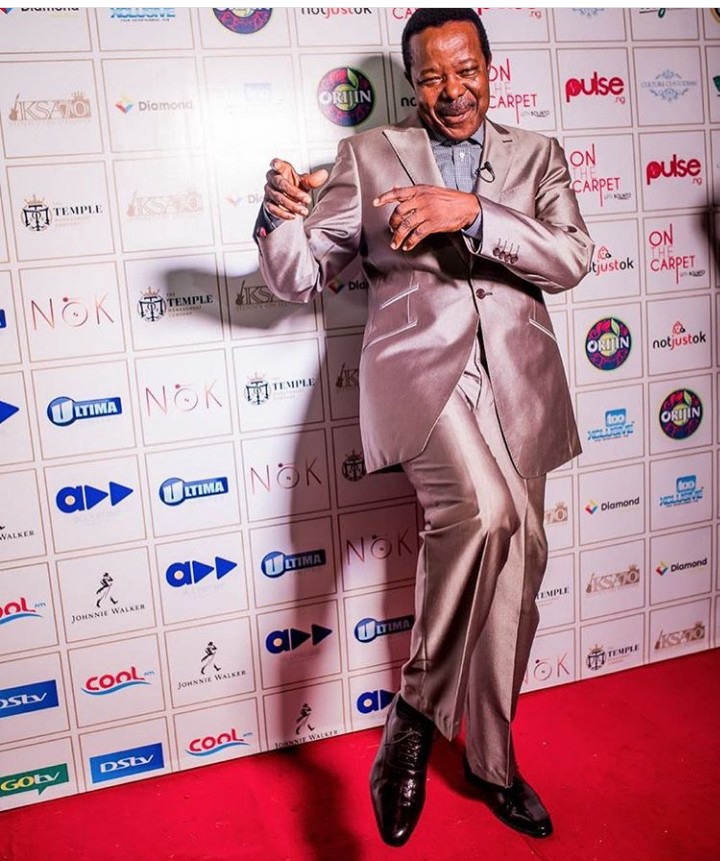 As it is common with a few Yoruba artists, the Afropop star's music is characterized by instruments like the guitar, vibraphone, clavinet, the talking drum, tenor guitar, and praises of dignitaries, which most times, records the oral tradition of the Yoruba tribe.
His music has transverse the scope of African boarders to be regarded as one of the ever green music to ever come out of Africa. 
5. Ebenezer Obey 
Widely regarded as "Chief Commander", Chief Ebenezer Obey will go down history lane as one of the greatest Yoruba musician of all time. 
Born Ebenezer Remilekun Aremu Olasupo Obey. Ebenezer Obey is an Egba man who hails from Idogo in Ogun state. Little is however known about his education. 
He travelled down to Lagos in the pursuit of greener pasture. He however began his music career in the 50s after undergoing proper music tutelage from another legendary musician Fatai Rolling Dollar where he performed with the band.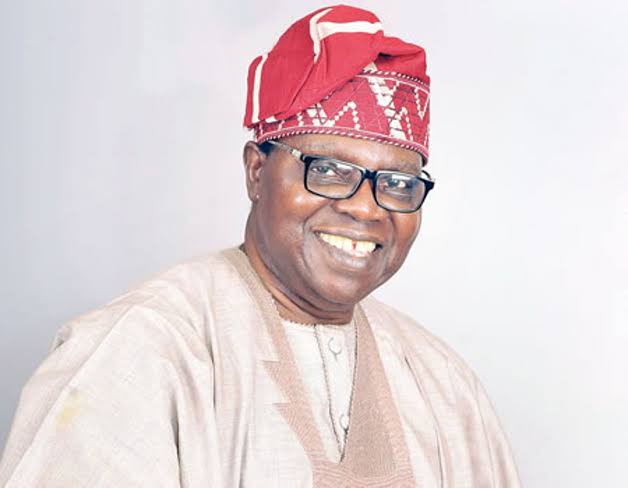 Ebenezer Obey left the band and established his own band named "The International Brothers" in 1964. Ebenezer Obey and his band performed playing highlife and juju infusion genre of music. 
After a while, Ebenezer Obey and his Band changed their name to Inter Reformers in the 70s and together, they recorded several albums and toured world stage. 
Although the Juju music he sang was initially started by I.K. Diaro, himself and his other counterpart King Sunny Ade soon took over and they brought much modernization to the genre. They added more drums, Guitars and talking drums while Obey crafted an intricate Yoruba intricate axioms into dance floor composition.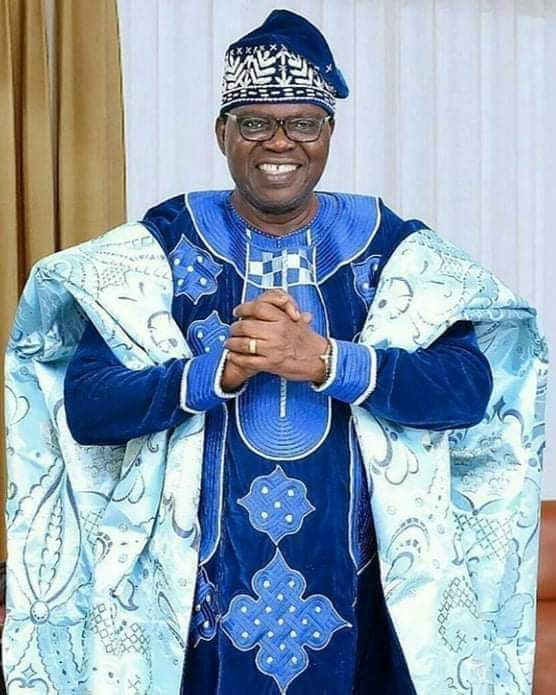 Sometimes in the 1980, Obey retired from Juju music and focused on gospel music but although he was fondly loved for his gospel music, he was more appreciated for his juju music especially the universally acceptable "Juju Music" album in 1982. 
He is still alive and is being celebrated annually. He will go down as one of the best if not the best to come from the tribe with his excellent music and career. 
Content created and supplied by: QualityNewsNaija (via Opera News )
Opera News is a free to use platform and the views and opinions expressed herein are solely those of the author and do not represent, reflect or express the views of Opera News. Any/all written content and images displayed are provided by the blogger/author, appear herein as submitted by the blogger/author and are unedited by Opera News. Opera News does not consent to nor does it condone the posting of any content that violates the rights (including the copyrights) of any third party, nor content that may malign, inter alia, any religion, ethnic group, organization, gender, company, or individual. Opera News furthermore does not condone the use of our platform for the purposes encouraging/endorsing hate speech, violation of human rights and/or utterances of a defamatory nature. If the content contained herein violates any of your rights, including those of copyright, and/or violates any the above mentioned factors, you are requested to immediately notify us using via the following email address operanews-external(at)opera.com and/or report the article using the available reporting functionality built into our Platform See More