This year 2021 seems to be serving us some really nice weather. I don't think I've ever experienced harmattan by this time of the year. Maybe it has happened before, but I don't think we've seen something like this recently.
Since about 3-4 days ago, the harmattan has been hitting hard on every one. Some like it, many don't. Personally, I don't mind it. It's just that the cold that comes with it is sometimes too much. But for someone who is dreaming about leaving for Canada, this kind of weather is like a weather training experience for me.
This weather demands one to wear clothes that'll help keep warm. So, jackets, cardigans and long sleeves are what most people are wearing right now. Except a lady who has sparked reactions on social media after a picture of what she was wearing appeared on social media.
She took the picture with two other friends who were wearing something completely different to what she was wearing.
Here is the picture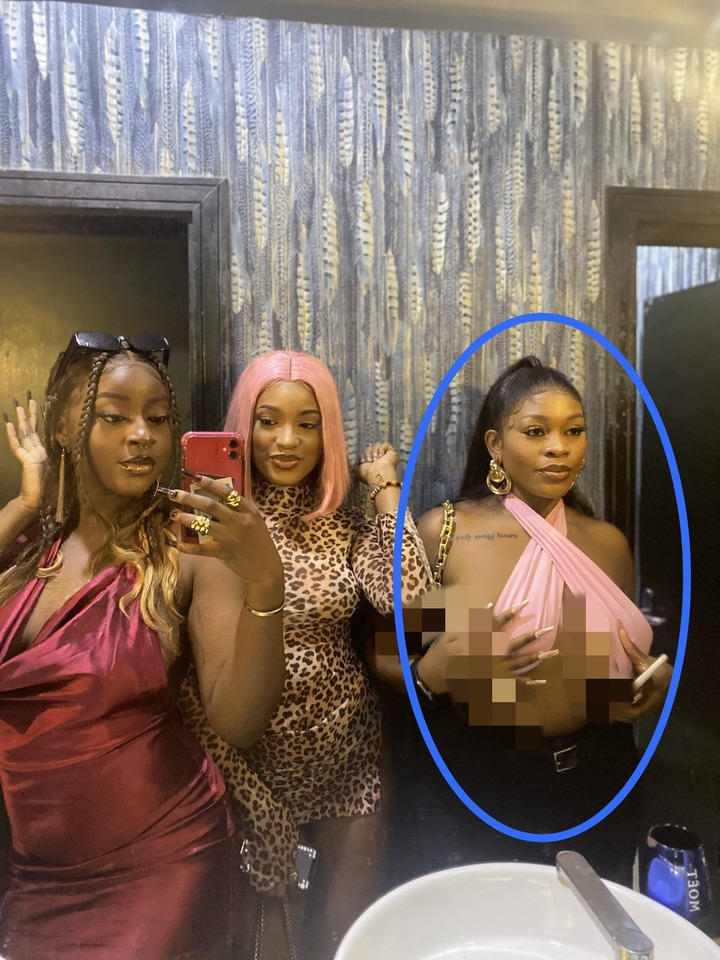 Reacting to this, many people called what she wore a rope. I get the need to appear sexy and attractive, but what on earth is that ? Some ladies are trying o.
Check Out Reactions From People
What do you think?
Kindly leave a comment and let us know what you have to say about this. Don't forget to like and share this, thanks.
Content created and supplied by: FacelessGhost (via Opera News )