Joshua Mike Bamiloye,the second son of Evangelist Mike Bamiloye who is known for celebrating birthdays In a special and least expected ways has again wowed many social media users as he chooses to celebrate Lady Evangelist Gloria Bamiloye 57th Birthday using more of her throwback pictures.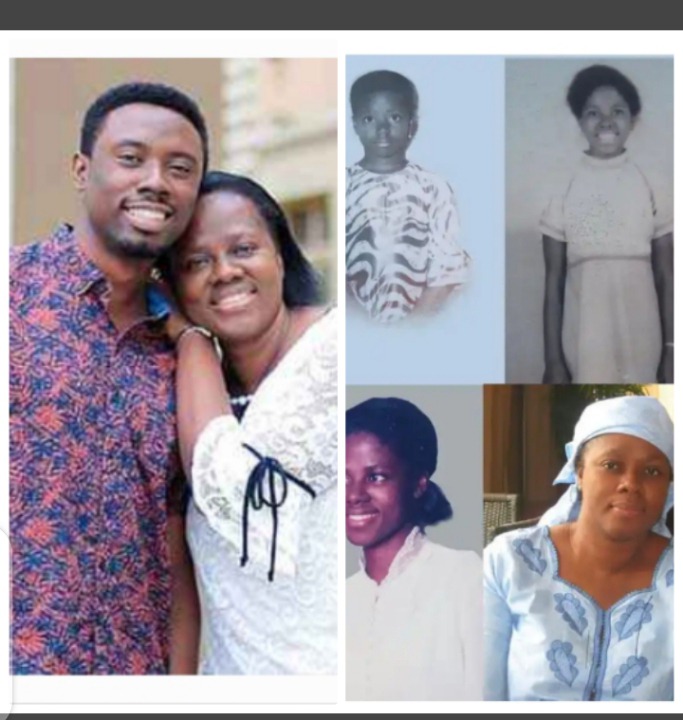 Taking to his social media platforms to share some of his mom's never- seen- before throwback pictures on social media,he accompanied there's photo gridded pictures with a caption that explained how his mom brought him up in the way of the Lord by dedicating her time to teach him and his siblings how to apply faith,how to make sacrifices,how to be dedicated to the things of God and how to Love.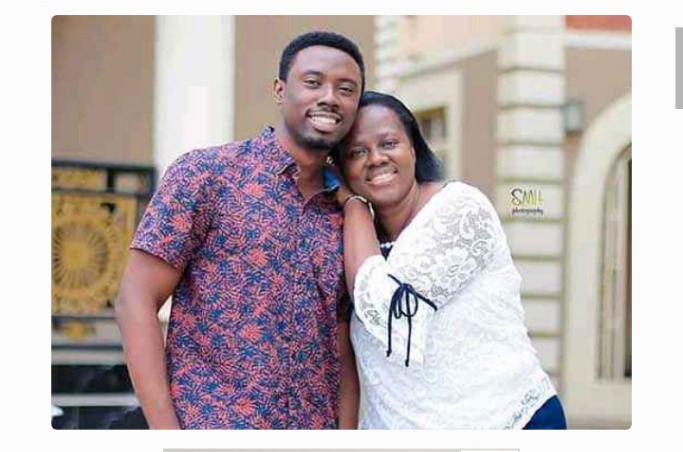 He finally thanked his mom for all her undiluted advices,love, support and Upbringing.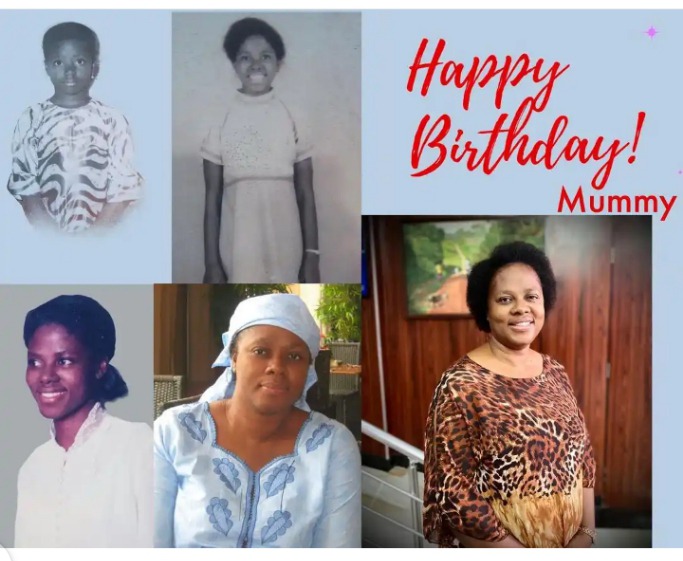 Joshua Mike Bamiloye shared on his Instagram page;You taught us faith, you taught us sacrifice, you taught us dedication to God's service and you taught us love. Thank you for all the honest advice, tough love, and unconditional support over the years, We love you . Happy Birthday!!! @gloriabamiloye ❤️ ❤️ ❤️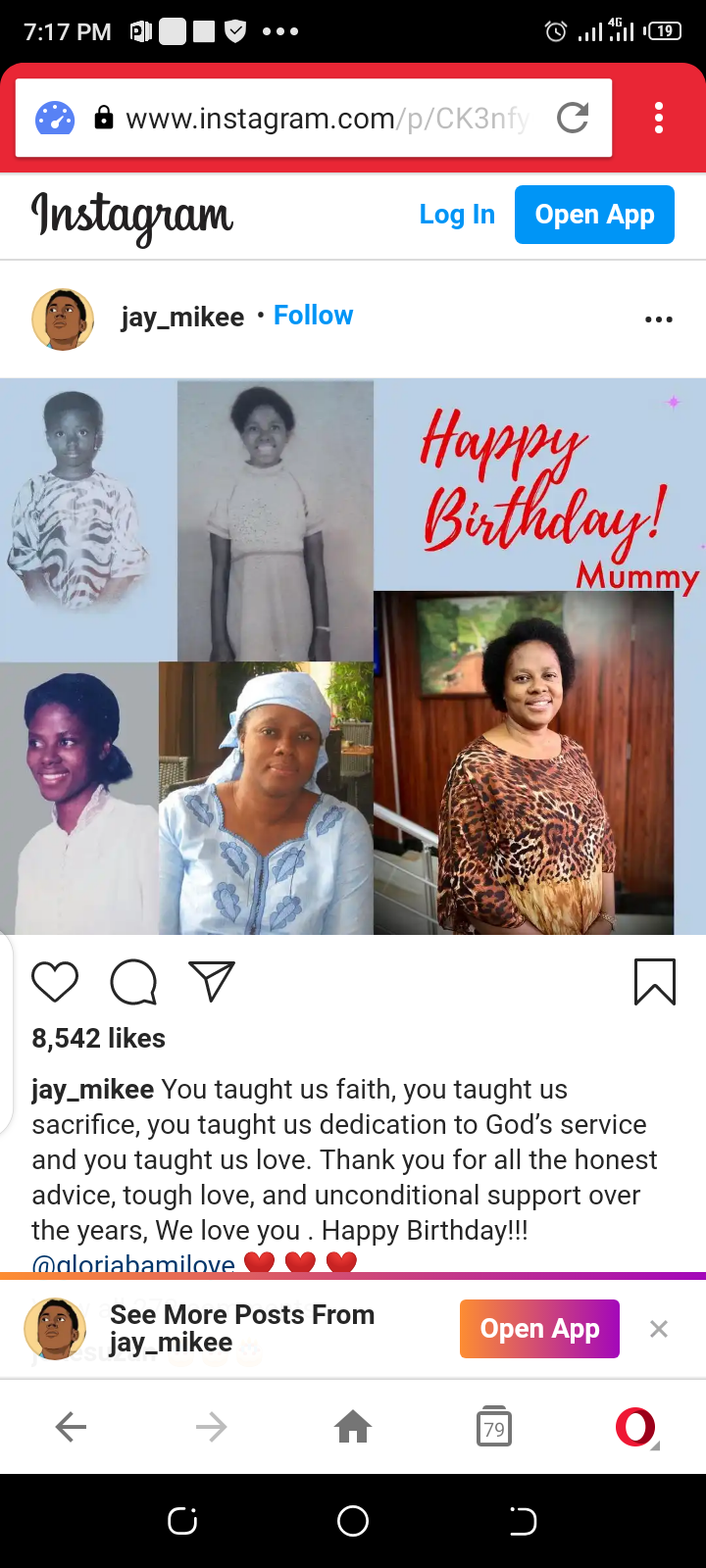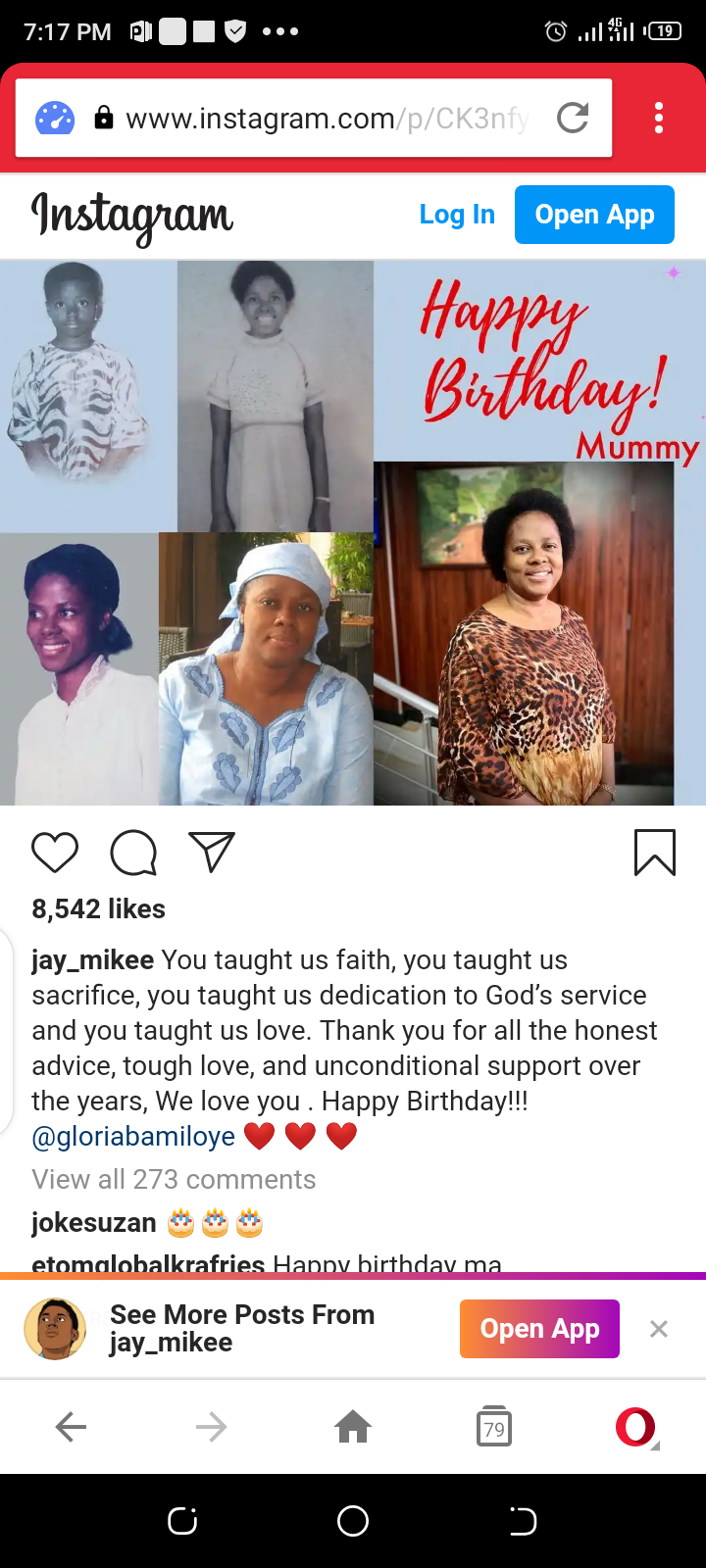 Content created and supplied by: Uniceleb (via Opera News )