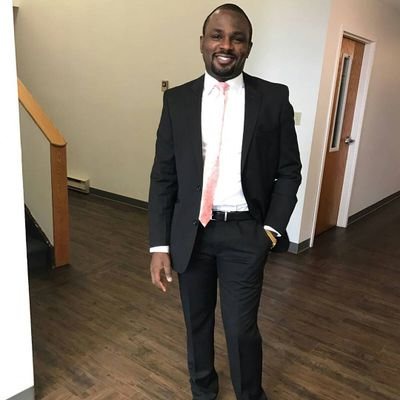 A man named Ife Akintunde, who is a twitter user, shared on his twitter handle the mail sent to him by his wife and his reply after she asked for increment for her monthly upkeep.
He revealed that his wife named Titilayo, requested for increase in her monthly upkeep in which he asked her to request through a proposal letter.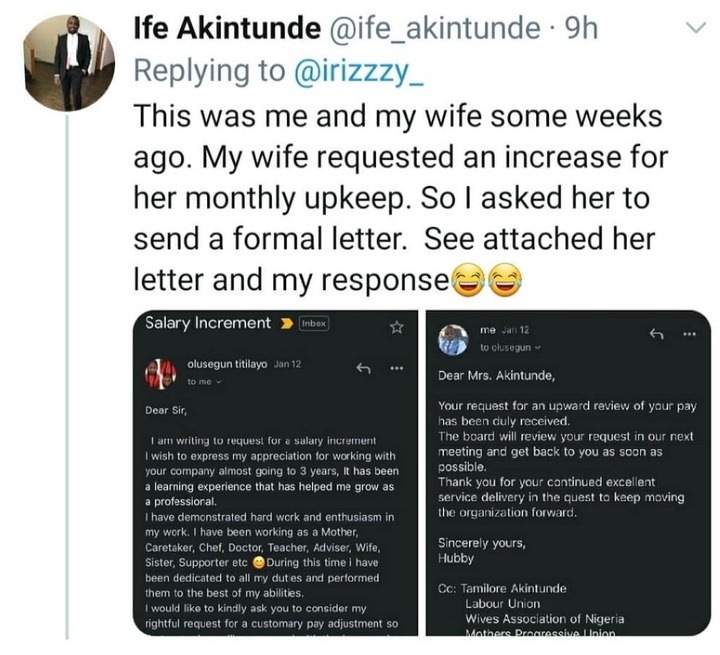 His wife however sent him a detailed letter through email which he responded to accordingly. This show the level of love that is existing between the couple as she played along with her husband.
Her letter read thus,
Dear Sir,
I am writing to request for salary increment
I wish to express my appreciation for working with your company a most going to 3 years. It has been a learning experience that has helped me grow as a professional.
I have demonstrated hard work and enthusiasm in my work. I have been working as a Mother, Caretaker, Chef, Doctor, Teacher, Adviser, Wife, Sister, Supporter e.t.c. During this time and performed them to the best of my abilities.
I would like to kindly ask you to consider my rightful request for a customary pay adjustment, so that my salary will correspond with the increase in cost of living. I am confident that you agree with arguments presented above and I believe in your desire to do justice in every aspect.
Your wifey
Akintunde Titilayo
Responding to the proposal letter written by the wife, the man then replied with another mail assuring her that her request will be review by the board as soon as possible.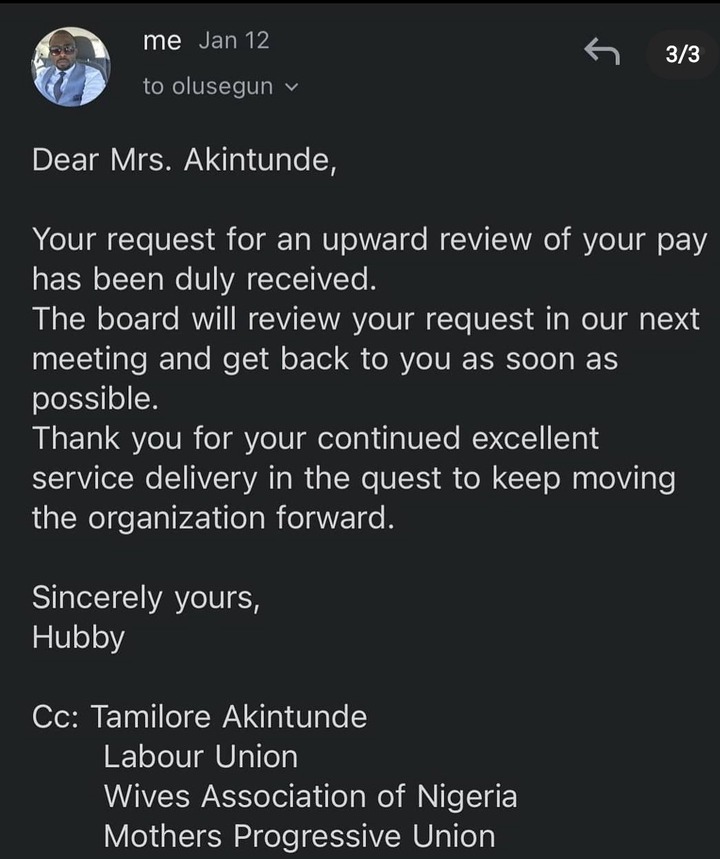 Sincerely, marriage is beautiful when you are with the right person and both parties make it work.
Content created and supplied by: Ainasilver123 (via Opera News )