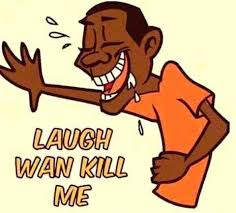 1. Teacher asked Akpos, do you have sense? Akpos: No Ma.
Teacher: what made you say No?
Akpos: whenever my father asked my mother, do you have sense? She always replies no, and my father replies same whenever my mother asks him the question, if my parent's gave birth to me and they are senseless how then can I have sense?.
2. Chike was asked why he smells the way he does, and he replied; I used to be addicted to soap, But I'm clean now.
3. Two men met on opposite sides of a river. One shouts to the other, "I need you to help me get to the other side!" The other guy replies, "You're on the other side!"
4. Boy saw a new game called common sense in his friend's phone and loved it, he came home and quickly grabbed his father's phone, but couldn't find the game. His father asked; son, what are you doing with my phone? and the boy replied his father, saying "I was checking if you have common sense".
If you were the father, be honest, what will you have done to the boy after hearing that?
5. And God said to John, "Come forth and you shall be granted eternal life." But John came fifth and won a toaster.
6. How do you make holy water? You boil the hell out of it.
7. A teacher said to a disobedient student " you are not entirely useless, you can always serve as a bad reference.
Content created and supplied by: Ovics (via Opera News )