Reavealed! See 4 Things that Happen to You Whenever You Watch Adult Movies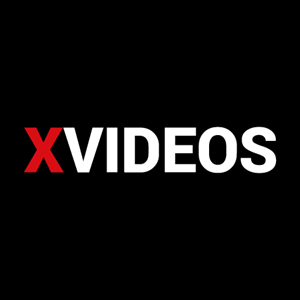 X-rated films or X-movies are films, pictures or songs that tends to create a sexual urge or stimulations whenever they are being watched. They contain elements of nudity that are considered mentally abusive or exciting.
Watching X-movies or pictures is one common ill act that has sadly plagued this 21st century entertainment and is swiftly eroding the cultural values and moral sanity that our forefather has pass down to this generation. This craze for X-rated or immoral pictures and films have become a nightmare that has eaten deep into the heart of many, most especially the youngsters and underaged. The causes of this demoralizing act are not far-fetched, as it can be ascribed to quite a number of factors.
1. Knowledge explosion and technological improvement. The ideal of sophisticated mobile phones and telecommunication gadgets have greatly improved the easily sorting for immoral materials through surfing the internet. This factor is largely stimulated when youngsters and adolescence are not properly guided and educated on the dangers X-rated materials possess to their development.
2. Other leading factors could be traced to peer group influence and the urge or curiosity for an adventurous lifestyle.
Well, in this article, I'm going to be sharing with you 4 common and basic things that tends to happen to you whenever you watch X-film or musical videos.
1. It causes sexually stimulation.
Watching X-rated films is regarded as one the highest trigger to sexual stimulations or anxiety. Watching X-rated films is considered immoral because it tends to sharpen the body and emotions into a state of urge which has been reported to be a huge trigger for rape as a resort to satisfying one's sexually gratifications.
2. X-films or videos triggers the ill habit of masturbation.
Based on collective research data collection and hypothesis, 99.9% of people who indulged in the watching of X-films or pictures ends up masturbating. This serves as a means of easing out every tension of stimulation they might have provoke themselves to. Masturbation is one habit that has been pro-founded to have a medicine inclined effect in the long-run life of a man.
3. Brain Drain
It has equally been researched that when an individual engages in the constant view of X-rated materials, it automatically leads to the diminishing ability and potentials of the brain. This reason is due to the fact that productive and resourceful energy are been channeled to ill activities that tends to destroy the productiveness of the brain.
4. It Eventually Leads to a Waste of Money and Time
When a person becomes a pono -addict or fan, he/she eventually spends resourceful money on buying xfilms or spending on huge internet data for assess to their website. This act of watching films is one unhealthy practice that tend to channel useful resources like time and money to the wrong and unprofitable source.
5. It eventually Leads to Depression and Anxiety.
Depression and anxiety might end up being the loot for addicted X-movies fans. When a person is continuously conformed to watching X-films, he/she will eventually find it hard to concentration on things that are more relevant and rewarding, thus, resulting to low performance or inadequate result or rather incompetence in given tasks. This phenomenon can in-turn lead to a life of depression and anxiety
Source: ossaiprince1993 (via Opera News )