My name is Janet, I'm an extrovert, I'm very outspoken, and love making friends with people, well to your surprise, most of my friends are guys, I find it hard to have female friends, not for any reason, that's just part of me.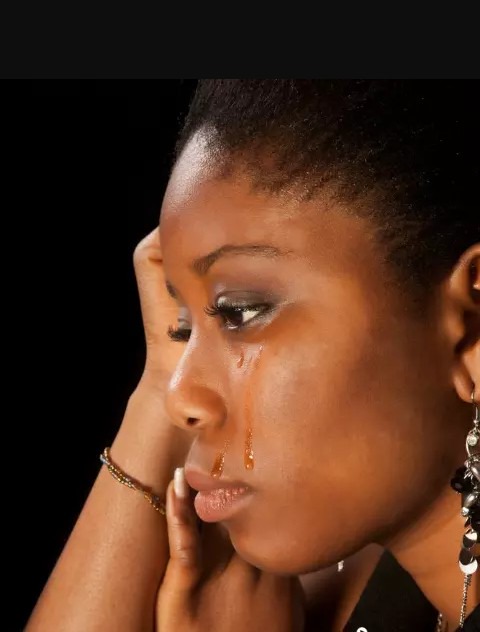 "Picture used for illustrative purpose"
Though I don't get into relationship, but trust me, I love making male friends, out of all of the male friends I have, there is a particular guy named Samuel, trust me this guy is extremely cute, what I love most about him, is his beards, his beards are neatly shaved.
Uh! Have you followed us? kindly follow us, trust me this story, will be one of the best you have ever listened to, follow us now for more interesting stories, thanks.
About my parent and siblings? Well I was born into a family of four, I'm the last born, I'm 18 years of age, and all my elder siblings loves me with passion, there is nothing they can't do for me, my dad is a pastor, and my mum works in the church to assist dad as well.
So back to Samuel, Samuel is cute, though he likes me, plays and calls me always, and I love being around him always, he has never for once ask me out, though I wish he did, but he never did, since he didn't, I made Samuel my bestie, which we always enjoyed.
Though Samuel is cute and calm, he still finds it hard to talk to ladies, there is one particular lady Samuel has been eyeing for a while, which he said he's shy to approach, I always tease him "lazy boy, you can't approach a lady" which we do laugh it off.
Well to make my bestie happy, I decided to talk to the lady on Samuel's behalf, I made the girl know that Samuel loves her "is Samuel not your boyfriend?" the girl asked me when I told her, I smiled "Samson is not my boyfriend, he's just my bestie, and we are close and share almost everything together" the girl was astonished.
I arranged for a way Samson and the girl could meet, they met and everything fell in place, the girl agreed for Samson, and she became Samson's girlfriend, and they started their love.
Despite the fact, that Samson has now gotten a girlfriend, this never affected our relationship a bit, Samson still calls me always takes me out, and stays with me everytime I need someone, which I do wonder why I and Samuel are not dating?
It gets to a time Samuel's girlfriend starts getting jealous, anytime I visited him in his house, because any time I got there Samson will dedicate all his time and attention for me, and leave the girl aside, I called Samuel "Samuel, I don't like what you are doing! Stop giving me more attention than your girlfriend, I don't like it! " he moved closer to me, and said "I met you before I met her, and I even lov.." he couldn't complete this words and felt shy and rushed out, I wonder what he wanted to say there, could it be hmm.
Hope you are enjoying us, kindly follow us for more interesting stories, God bless you.
Ever since then, I began to realize Samson has some feelings for me, but I decided to overlook it and pretended as if nothing happened.
One day Samson called me, he said I should come to his house, that he's sick? What? You are sick? I rushed out of my room, without even informing my parent, I stopped the coming bike without even bargaining the price, with the bike man.
To my greatest surprise, when I got to his surprise, I met Samson hale and healthy, what? I thought you said something is wrong with you? What kind of prank is that? I asked angrily, Samson moved closer to me, held my hands, I had this special feelings when he moved closer to me and held my hands, I looked at him "what is it?" I'm sorry for what I did, I know you won't come here if I haven't done that, I'm sorry love, I wonder why he called me love, I shouted at him, I'm not your love, though I love Samson of a truth.
It's because of my girlfriend I called you here, what happened to her? I asked, nothing I just need you to do something for me please, "what's that"? She will soon be here, please I will tell her that you are my girlfriend, that I can't date her anymore, please just back me up, I jumped up, "Samson never, I will never do such, why will you just break up with her like that, even I myself can't accept such, so I will never do it to others" Samuel moved closer to me and begged me, Samuel! Do not force me to do, what I don't want to do.
As we were arguing, his girlfriend came in, she wanted to hug Samuel, but Samuel shoved her hand away " what's wrong, the girl asked?" I'm sorry for not saying this all this while, Janet is my girlfriend I and you can't continue our relationship anymore, Samuel said to her, what? The girl walked up to me, I was scared when she walked up to me, didn't I ask you whether you and Samuel were dating, you told me you were friends, so it's a setup? The girl cried and left angrily.
For over 20 minutes, there was silence in the room where I and Samuel was, "Samuel! I do not like what you forced me to do, we are bestie, you shouldn't have done that, you've ruined my day, I stood up and decided to leave,
He stood up and held my hands, he looked into my eyes, Janet! I can't keep this to myself anymore, tears rolled down his cheek, right from the first day I met you, I fell in love with you, I dream of you always, I wish we are together, I wish you are my girlfriend, but we are too close, I don't know how to tell you this, tears was rolling down his cheek, I know you just chose me as your bestie, but I wish you are my girlfriend, I knew with what I've said, I'm going to lose our friendship, and I'm not going to be your bestie anymore, but it's better I say it, Janet! I love you with all my heart.
I've never seen a guy crying before all because of a lady, but Samuel did, I couldn't believe my eyes, he couldn't look into my face, he left my hands, wiped his face, and went to sit, he covered his face with his two palms, I moved closer to where Samuel was, I placed my hands on his shoulder, he felt shock when I did, he couldn't still look me in the eyes, "Samuel! I love yo...u too, he felt shock and looked at me with surprise and couldn't say a word" Samuel, I love you at the first moment, but you never asked me out, so what do you expect me to do?
Samuel hugged me tight when I said this, thanks dear, we hugged each other for over 5 minutes, I released him and said Samuel, I can't date you anymore! Why he said? I don't like what you forced me to do, you shouldn't have let me do that, Samuel started begging me, though I love Samuel, but what he forced me to do, isa restricting me from dating him.
Please I need your advice, should I date Samuel, I don't like what he forced me to do, that's why I don't want to date him.
I need your advice please, should I date him? 
Content created and supplied by: StandardArena2 (via Opera News )
Opera News is a free to use platform and the views and opinions expressed herein are solely those of the author and do not represent, reflect or express the views of Opera News. Any/all written content and images displayed are provided by the blogger/author, appear herein as submitted by the blogger/author and are unedited by Opera News. Opera News does not consent to nor does it condone the posting of any content that violates the rights (including the copyrights) of any third party, nor content that may malign, inter alia, any religion, ethnic group, organization, gender, company, or individual. Opera News furthermore does not condone the use of our platform for the purposes encouraging/endorsing hate speech, violation of human rights and/or utterances of a defamatory nature. If the content contained herein violates any of your rights, including those of copyright, and/or violates any the above mentioned factors, you are requested to immediately notify us using via the following email address operanews-external(at)opera.com and/or report the article using the available reporting functionality built into our Platform See More