A question has been asked on Twitter recently and it has really spark reactions from twitter users, a lot of us have been wearing trouser for a long time now, some might have noticed that small pocket inside the main one, and we have no idea what it's for.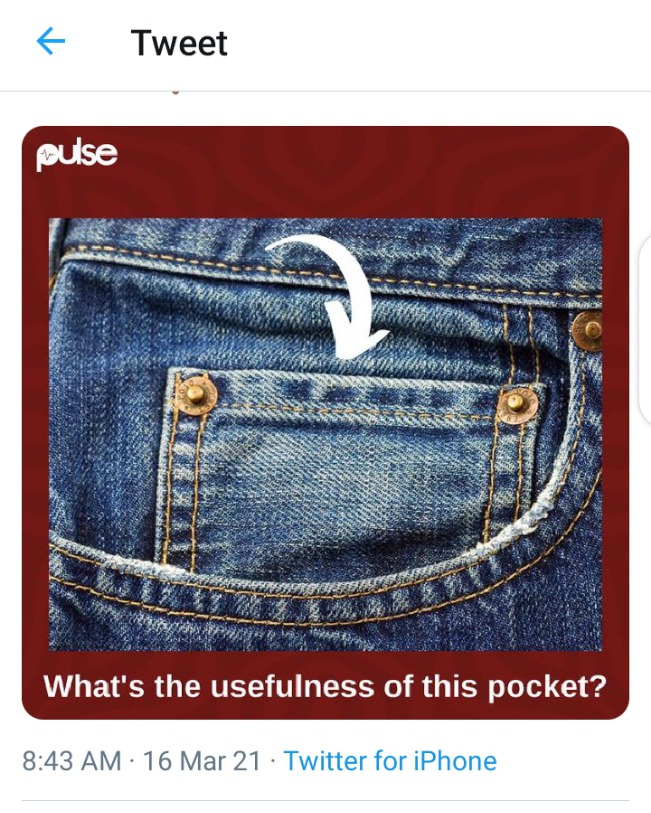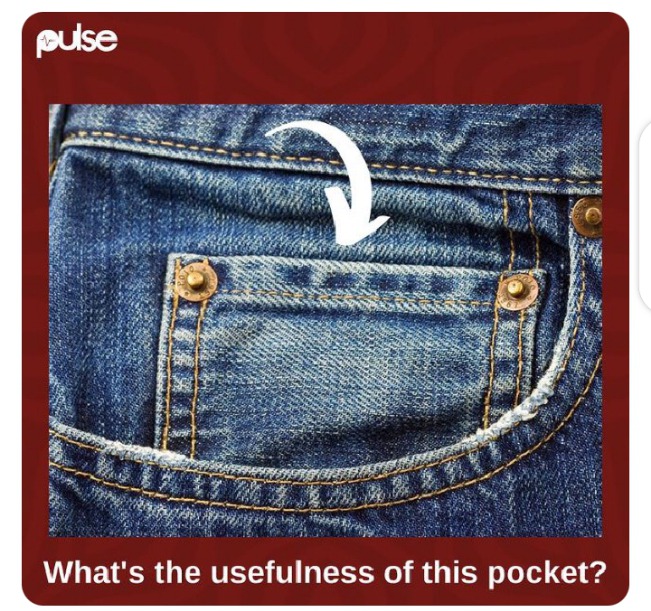 Well after the question was ask a lot of twitter users gave their own opinions about the small pocket, some are funny, while others seem to actually know what it for, and that's what I want you my dear readers to know today, most at times we forget to pay attention to the little details of our clothes but it's very important, now let me tell you guys what the pocket can be use for.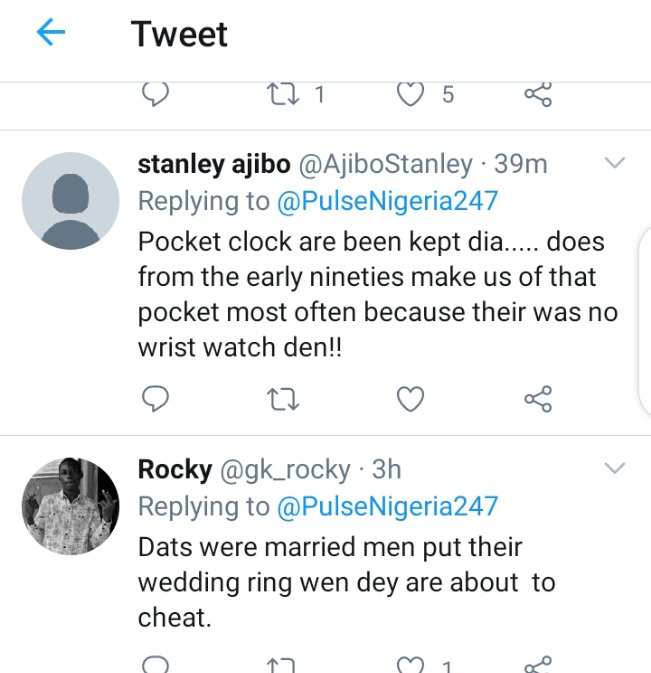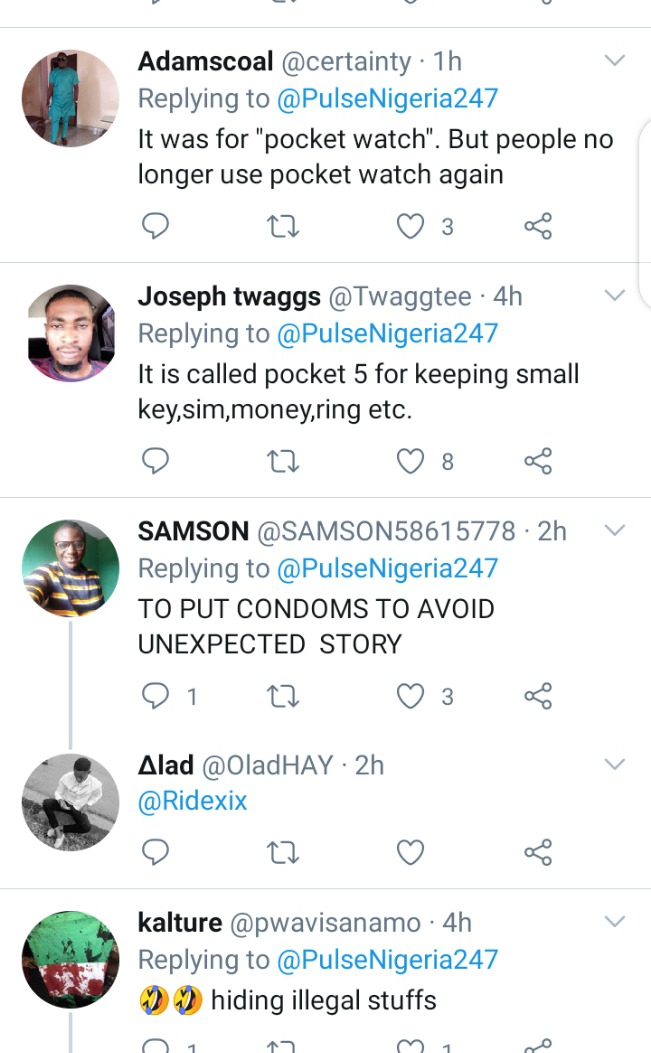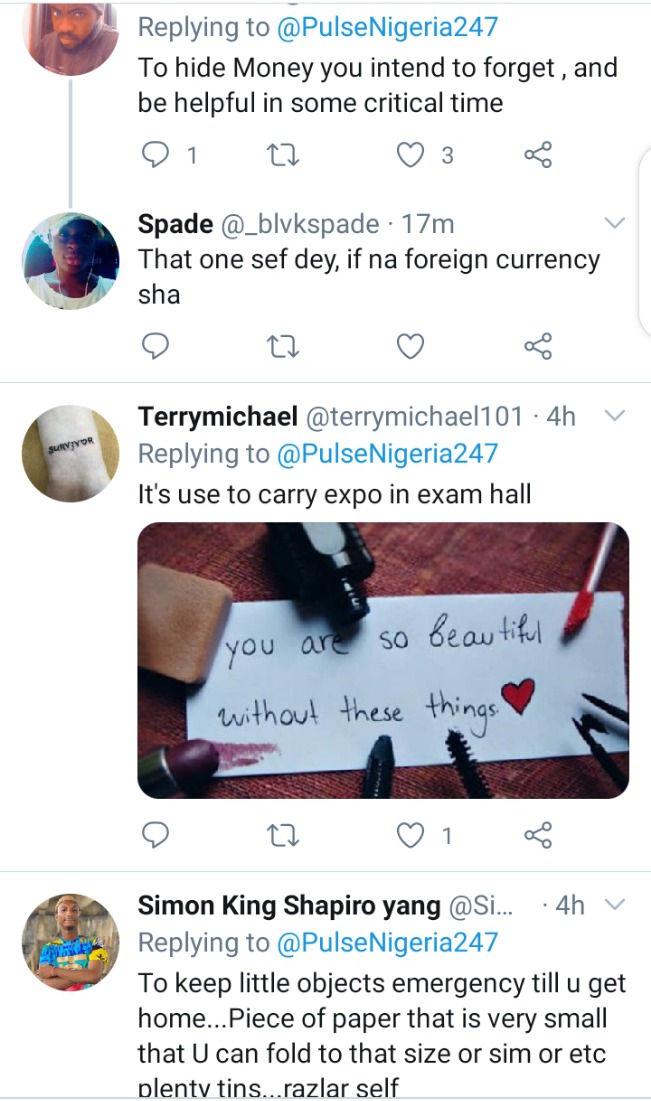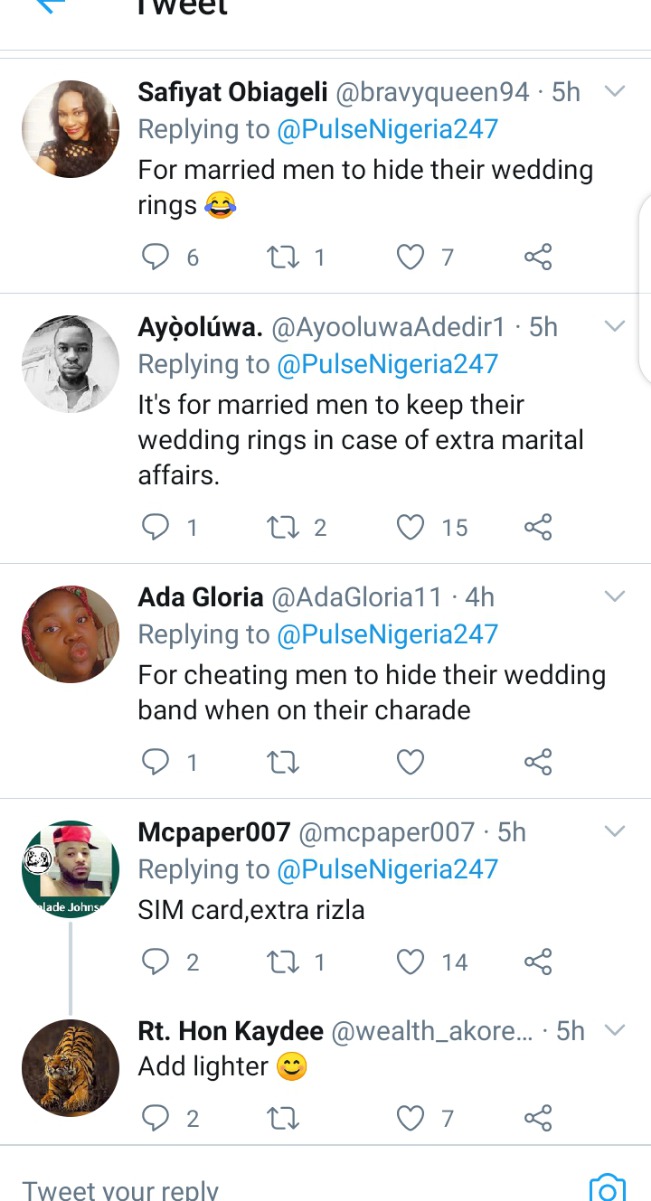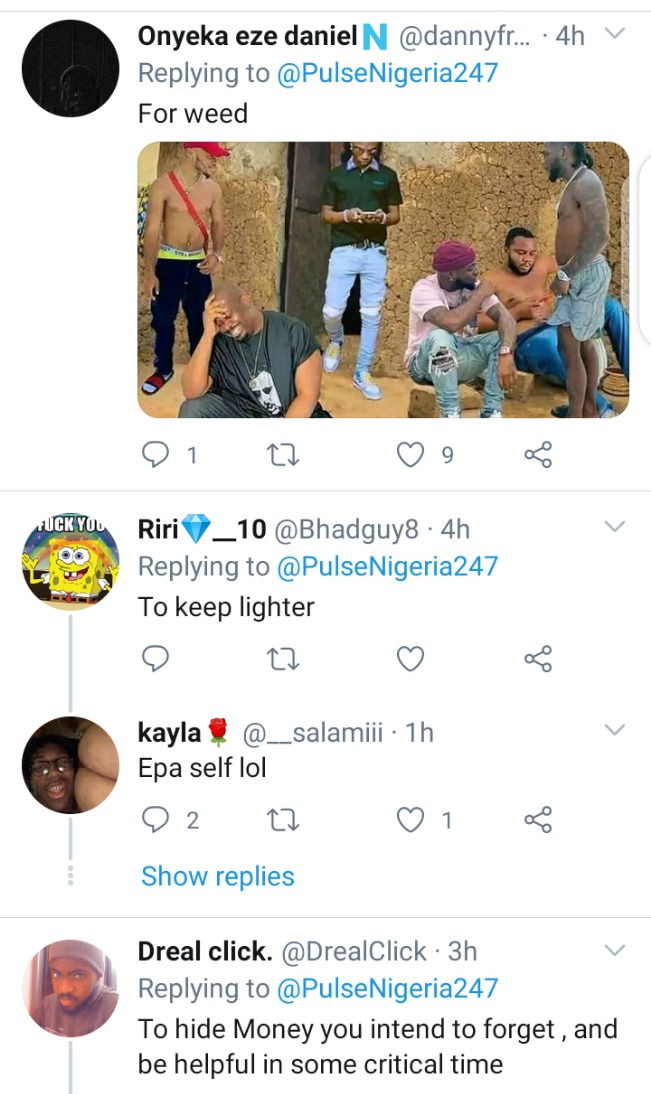 In my humble opinion that pocket can be use to keep things you don't want to be seen by the public when you are out or something you don't want to lose like, earrings, condom, razor ( ensure the papper is on it so you don't injure yourself) and so on, you can even hide money there and no one will know.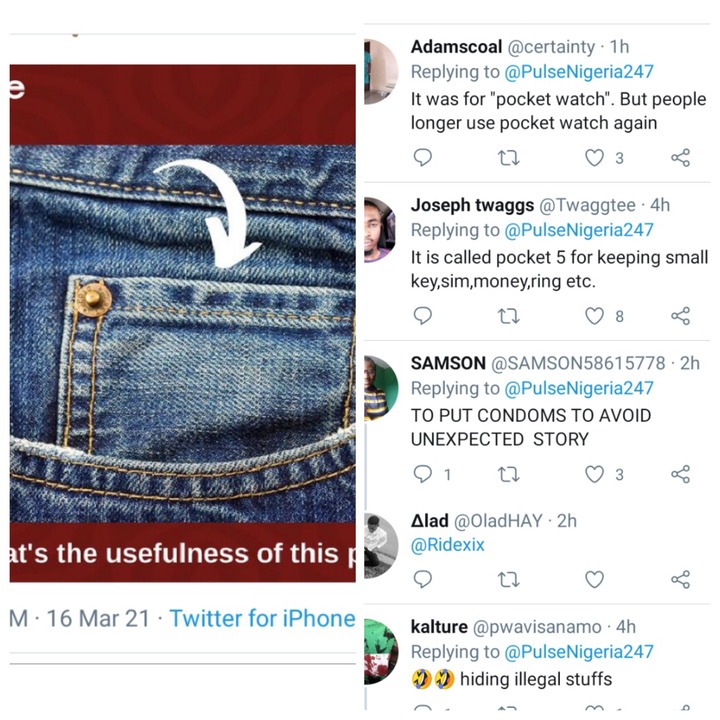 What do you guys think about this post hope it was educating? Please do share your thoughts with me, thanks.
Content created and supplied by: Natasha05 (via Opera News )