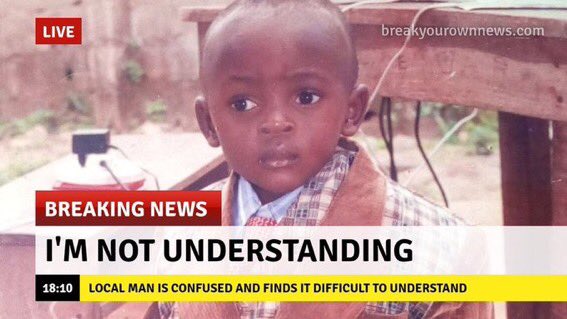 Mockery is a language and Nigerian guardians talk it smoothly. Or if nothing else they used to. Growing up, one of the principal things we learned was the manner by which to identify the mockery in our folks' words or activities. Each time they gave that look and said "Put it on my head." we intuitively understood what they truly implied. Tragically, it appears to be the new age of Nigeria kids couldn't be made a big deal about the entirety of this. God favour their blameless hearts.
This string I found on Twitter demonstrates this, and it's quite possibly the most diverting things I discovered a week ago.
1. Lmao. All good, tbh.
2. Look who got educated.
3. Try not to stretch me, uncle
4. We stan a sympathetic lord!
5. You will be fine, daddy.
6. Is your eye tormenting you, sir?
7. LMAO. The savagery in this tweet
Do Like and share.
Content created and supplied by: Unique247 (via Opera News )