A Twitter user Named R.E.N.E has got so many people talking and gushing over her and her husband.
She said she asked the husband for some money to start up a new business and hubby asked her to write a proposal… Lol and afterwards a presentation would follow the next Day at 8am where She'll give cogent reasons why her proposal should be considered. In her tweet she asked people to wish her Luck and she also promised to keep us updated.
She posted a tweet of how the presentation went later on, at first she was asked to change by her husband into a better outfit for the presentation which she did, she tweeted afterwards saying she thinks he's impressed and thanked everyone for their support.
It got a lot of people talking and most found it very funny...what are your thoughts on this?
Please share, comment, follow and like for more updates.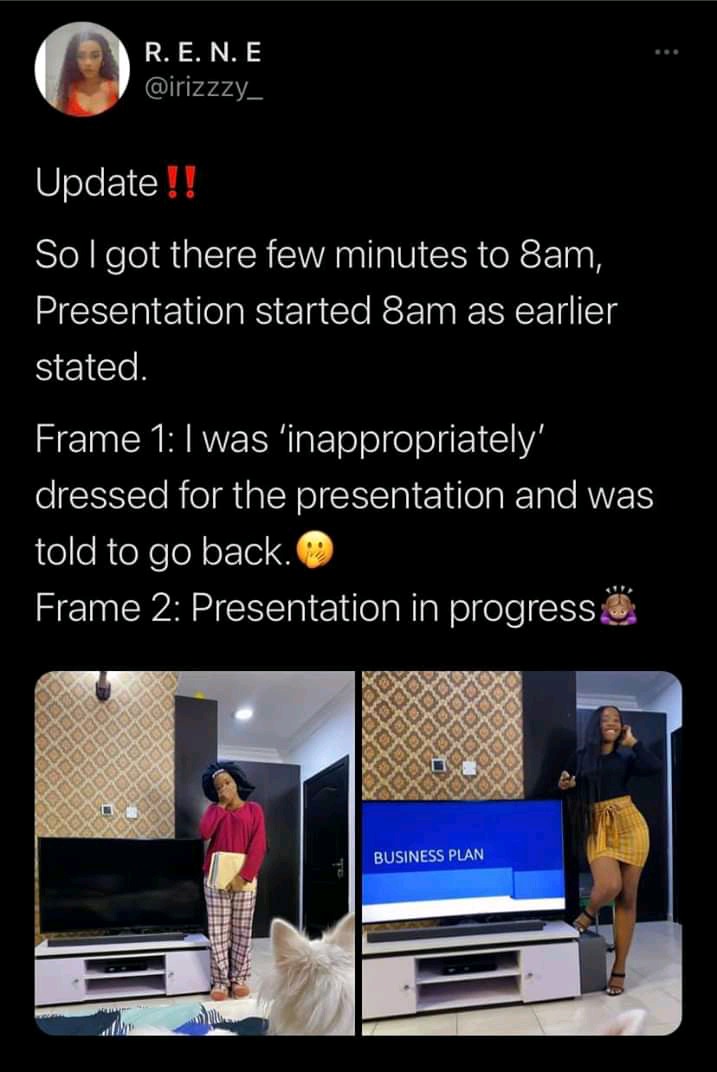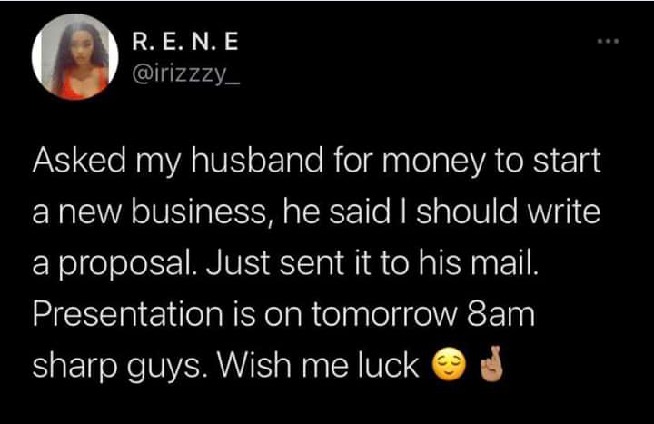 Content created and supplied by: LydiaNwabude (via Opera News )