Many people grew with the mentality that adulthood is like a bed of roses, and a sweet paradise without thinking of certain things attached to it. Nigeria as a country requires hardworking and capable citizens, and this shouldn't be treated in a quite simple and straightforward manner.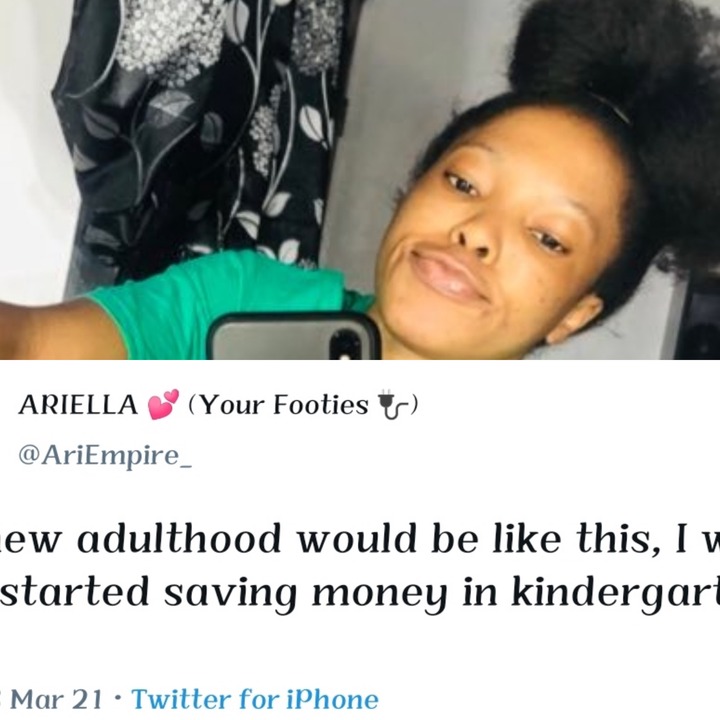 Recently a lady shared a fragment of her story on social media and this apparently has trailed quite many reactions. Ariella on her twitter page tweeted:
 "If I knew adulthood would be like this, I would have started saving money in kindergarten".

 Although this might sound funny, but there are many pains and lessons attached to it. To survive in Nigeria, striving since childhood is essential because Nigeria as a country requires absolute struggling and hustling. Many people took to the tweet to react, and you might want to see some of their reactions below:
What do you have to say about this? Do you think savings is essential? 
Content created and supplied by: AramideWrites0 (via Opera News )