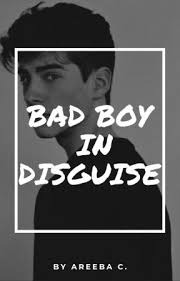 My Bad Boy in Disguise 👑 👓 
💝💝💝💝Chapter 38💝💝💝💝
Life is a mirror in wish you absorb good things and reflect bad things. (His love is like rain, falls over me and I begin to bloom) 
👓 👓 👓 👓 Ashley POV 👓 👓 👓 
    I Ashley Rose Jordan is so in Cloud nine, I just kept thinking of the date like a date with me and Pascal and every time I have to pinch myself real hard to see that am not dreaming and Pascal is my Boyfriend. 
  When I told Beverly about the date she squeaked in joy offering to come help me get ready and pick a nice outfit. Honestly I don't know what dating is? Or how to behave if your dating? I guess am clueless when it comes to love stuff. 
  I didn't know what I look like but I know I look hot in a romper and I can't wait to see my dear boyfriend reaction, oh I wonder were his taking us too. Am excited but yet nervous, I can't help it but pace around and Pascal will be here any moment. 
  "Geez! Ash stop it". Beverly looking at me like am loosing it. 
  "Stop what? " I say confused. 
  "Can u stop pacing around like a woman in labour". She says eating some crackers. As I try to open my mouth and say something the door bell rings, dang it.  
  "I will get it". Mom says smiling, have I mentioned how excited mom is like She's the one going on the date. 
  "Oh Bev am nervous, way to nervous ". I admit scared of messing things up. 
  "Relax babe don't worry about anything, remember Pascal Eros is all yours. Just be yourself and let the bad boy show you the way ". She lectured as we go down the stairs. I can here mom and Pascal talking and she laughing at something he said.  
 My holy eyes couldn't help but rape Pascal, i know I saw him in school today but the boy keeps looking sinfully handsome in just a blue shirt and pants. The two first front bottoms of his shirt were undone and the sleeves are rowed up exposing a good solid arms his looks are to kill as I googled through him I had no idea when I missed a step and fell through the stairs landed hard on the ground. 
  I think I sprained my ankle, lord it hurts so much as I groan in pain. Mom, Pascal and Beverly rushed rushes to me. 
  "Sweetie? " mom
  "Ashley? " Pascal 
   "Ash? " Beverly, they all called. 
  "My ankle hurt ".  I say almost in tears my the pain. Pascal carried me up and sit me on the sofa, as he place my hurting leg on d glass table in the sitting room. 
 Pascal examine my ankle as its red "I think she sprained her ankle". Pascal informs, as he lightly touch the ankle I flinch in pain. 
  "Sorry cupcake ". He says blowing gentle breeze with his mouth on the affected area, trying to ease the pain. 
  "I will get some ice ". Mom says rushing to the kitchen to get the ice. In a minute she is back with the ice and a soft cloth to tie the ice on. 
  After six minutes of applying ice the pain reduced but I couldn't walk properly oh no this is bad, no more date for me.  "Am sorry I should have been more careful ". I say sad now. 
  "Sweetheart its not your fault accident do happen ". Pascal reasoned touching my cheek. 
"But I just ruined our date". I say so sad, see what looking at him has caused me. 
  "Actually have I told you how beautiful you look my pretty sweet girlfriend? ". He says grinning making me smile and giggle in excitement. 
  "No you haven't dear boyfriend ". I informed. 
  "Then you look so beautiful sweetheart as words can't describe your beauty both in and out its evergreen baby". He says kissing my forehead. "And I got this for you, a token of my love. " he says presenting a bouquet of chocolate packed in a red satin and beautiful ribboned. Wow! This is new? And its so beautiful and sweet. The chocolate looks so yummy, then he gives me a single white rose. 
  "This white rose represent you, its a single one because you are my one and only, an original in the copies and special in your own unique way . Its white because its so beautiful and pure like your heart". He states leaving me speechless and making my heart melts. I hug him grateful to God for sending me a boy that loves me and want me with all my flaws and past. 
  "Thank you". I whispered feeling save and wonderful in his arms. 
  " No I should be saying thank you for accepting me and allowing me to be your boyfriend, so thank you so much Ashley I love you". He says making me wanna cry. "We should better start going before we get late for our date. " he says standing up. 
  "But I can't walk well". I say wishing at okay. 
   "Who says you have to walk when you have me to do the job". He says carrying me bridal style as he walks towards the door. 
  "Camila I will bring back Ashley eleven pm with your permission ". He Say. 
  "Fine by me Pascal ". Mom says smiling as she gives me thumbs up. 
  "Have fun Ashley ". My Best friend says giving me that smile that says i want full details when you get back. 
 Pascal carries me to his black sport car, he opens the door and sit me carefully before putting on my seatbelt. 
  All through the ride I bug Pascal to tell where we are going to but he refuses saying its a surprise and if he tells me it would be ruined. Geez I dislike staying under suspense. 
  I almost screamed in joy when I see Pascal parked at the movies. OMG!! I have always dream to go to the movies with my prince charming and guess what? My dream is turning to reality. 
 I try to come out of the car only to be stopped by Pascal. "Cupcake I will carry you". He says. 
  "Pascal I don't want to stress you, i will try and walk ". I reasoned. 
  "Carrying you is my job till you get better and why am i your boyfriend? So I will be able to take care of you sweetheart ". He says smirking as he carries me, i can tell his having fun too. 
  Everyone stare in awe at us as pascal carries me, i hold the tickets and the popcorn. Girls envy me wishing its them, yeah lucky me you see its not everyday you see a handsome like Pascal carrying a girl bridal style into a full cinema with lots of teenagers. 
  He found a sit for us in the middle row, he put me gentle on the chair. I could feel all eyes on us, my face looks so red from blushing and Pascal acted normal like its a normal thing to do. 
  The movie is Titled : The longest ride. I bet its gonna be interesting. As we watch d movie Pascal barely allowed me to take popcorn he just feeds me. So I relax and watch the movie its about two young people who fall in love. An Art student named Sophia and a bull rider Luke Collins............. They met an old man called Ira who tells his story on how he fell in love with his wife, They faced many challenges and problems but their love remain strong even in old age. The man stony helps Luke and Sophia realized the longest ride was life and it was best to live it fully with the one you truly love. Have i mentioned that Sophia and Luke looks so adorable together, at the end I could help but to cry for here happily ever after. 
  "Are you crying baby? " Pascal ask. 
  "Sorry I can't help it"? I say using the back of my hand to wipe off the tears on my cheeks. 
  "Its okay cupcake, allow me to kiss it Away ". He says kissing my cheeks sweetly. "Are you hungry sweet heart? " he ask, i nod in response. "Let's go eat miss foodie". He says carrying me to the car as he drives to a nice restaurant. 
  We got the same stares, awe looks and gapes from people as he walks into the restaurant with me in his arms. We sit on a table for two. 
   A Barbie doll looking waitress comes to take our orders. Actually she Completely ignore me like am invisible as she smiles flirtoiusly at Pascal trying to seduce him as she bend low to showcase her fine breasts. I let her advertise her boobs in vein fully well knowing the boy belongs to me. 
  Pascal knows a thousand ways to be sweet, he feeds me until am satisfied before he eats, we shared drinks one glass of juice with two straws. I didn't care about others as I am having one good of a time. With Pascal saying jokes making me laugh.  
  And after a nice dinner Pascal carries me back into his car driving me home. With my legs never touching the ground to walk. 
  "I had such an amazing time ".  Admit smiling. 
  "Its my pleasure knowing you enjoyed it". He says putting down at the front of my door. 
Trying to busy myself at I don't know what to say next. "We are first minutes early ". I informed checking my watch. 
 "I guess it's time to seal the moment with what's missing ".  He says smiling  
Confused "what's missing? " I ask. 
 "A kiss my lady". He says as his lips touch mine, with a promising kiss with many to come as his lips are sweet and warm on mine making me giddy and asking for more, his mouth tastes every corner and inch of my mouth making us moan as we enjoy the blissful passion of more. 
 "Every date we shall go will be sealed with a promise kiss of another Queen". he informs. 
Hi friend's
Hope do you like this episode? Let me know in the comment section
Thanks for reading, i wrote this episode with lots of love for you all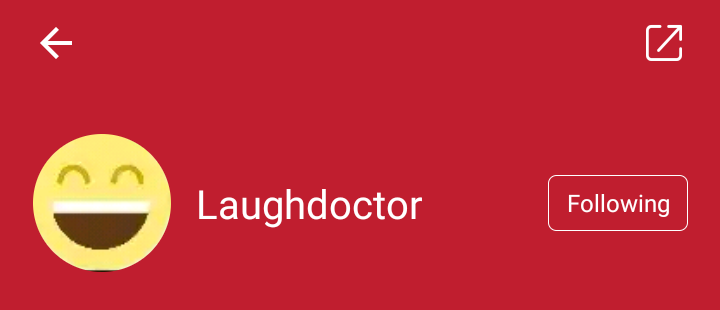 Follow Laughdoctor for the complete series, also like and share this chapter with your friends. Thanks for the support guys .
Content created and supplied by: Laughdoctor (via Opera News )
Opera News is a free to use platform and the views and opinions expressed herein are solely those of the author and do not represent, reflect or express the views of Opera News. Any/all written content and images displayed are provided by the blogger/author, appear herein as submitted by the blogger/author and are unedited by Opera News. Opera News does not consent to nor does it condone the posting of any content that violates the rights (including the copyrights) of any third party, nor content that may malign, inter alia, any religion, ethnic group, organization, gender, company, or individual. Opera News furthermore does not condone the use of our platform for the purposes encouraging/endorsing hate speech, violation of human rights and/or utterances of a defamatory nature. If the content contained herein violates any of your rights, including those of copyright, and/or violates any the above mentioned factors, you are requested to immediately notify us using via the following email address operanews-external(at)opera.com and/or report the article using the available reporting functionality built into our Platform See More