Love is a beautiful thing especially when you are with the right partner. A man and a woman are bound to fall in love with each other, which sometimes leads to marriage and sometimes it doesn't.
A picture of a man has been causing lots of reactions online after it was posted. In the picture, a man ans a wife could be seen walking beside together.
They seem to be going home, maybe coming from a market or from somewhere. What amazed lots of people was that, the man was backing a baby on his back, tying a wrapper just like a mother does. He was also carrying another baby on his shoulder with one hand, and a suitcase with the other.
The funny part of it is that the woman is only carrying a sack of bag, walking beside the man.
"IS THIS RIGHT OR WRONG?"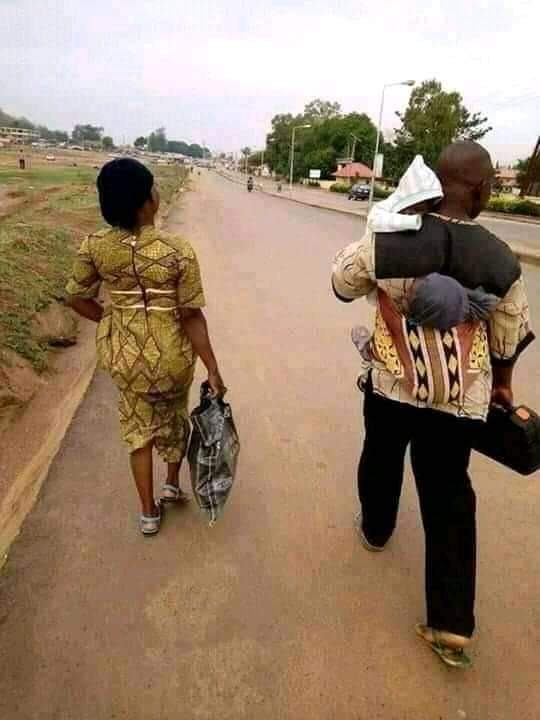 This picture has made so many people to react, giving their opinion on whether it's right for a man to do that or not. While some said there's nothing wrong with it, some said it's very wrong for a man to do such a thing.
See people's comments below.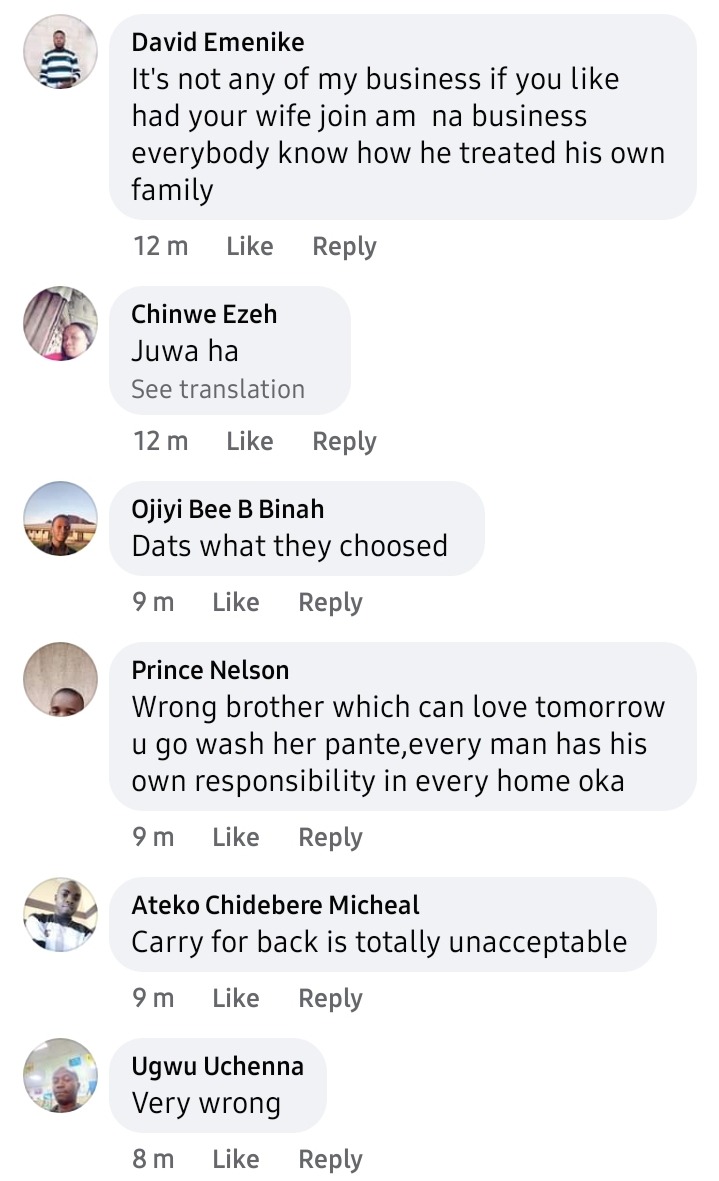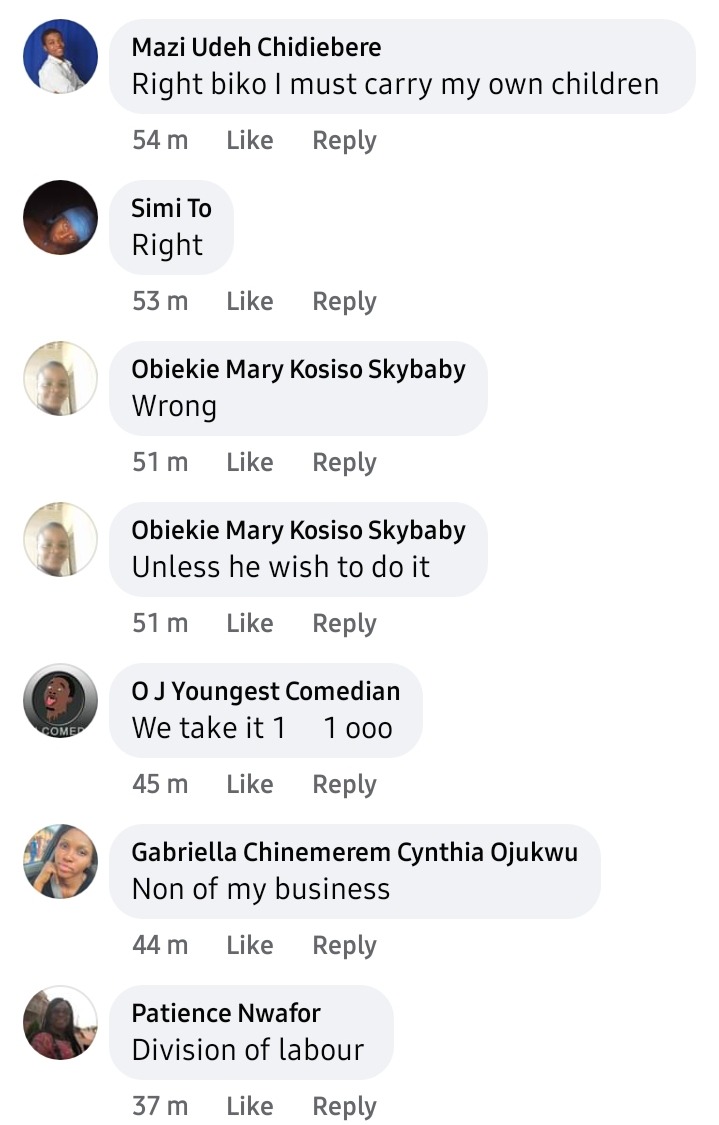 In your own opinion, is this right or wrong? Lets hear your thoughts.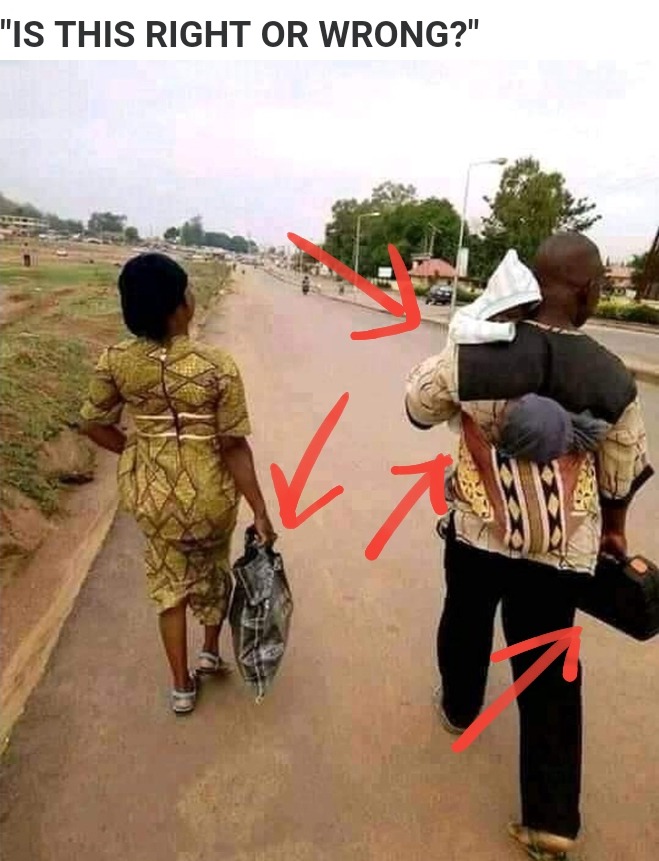 Content created and supplied by: NewsIslam (via Opera News )