As a celebrity in Nigeria,you hardly do anything without been noticed because you are in the public eyes and a lot of people are watching what you are doing.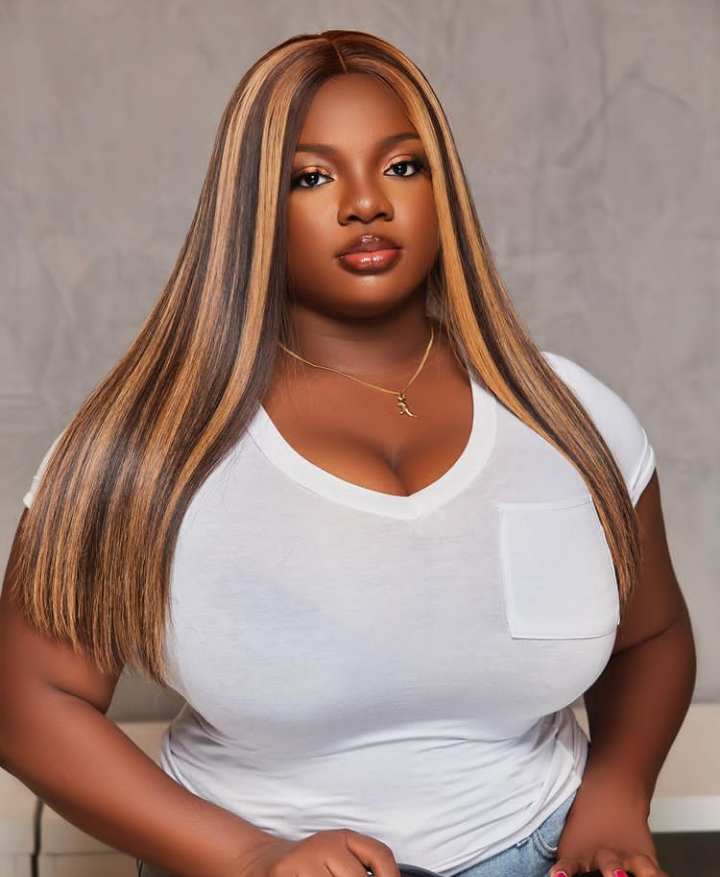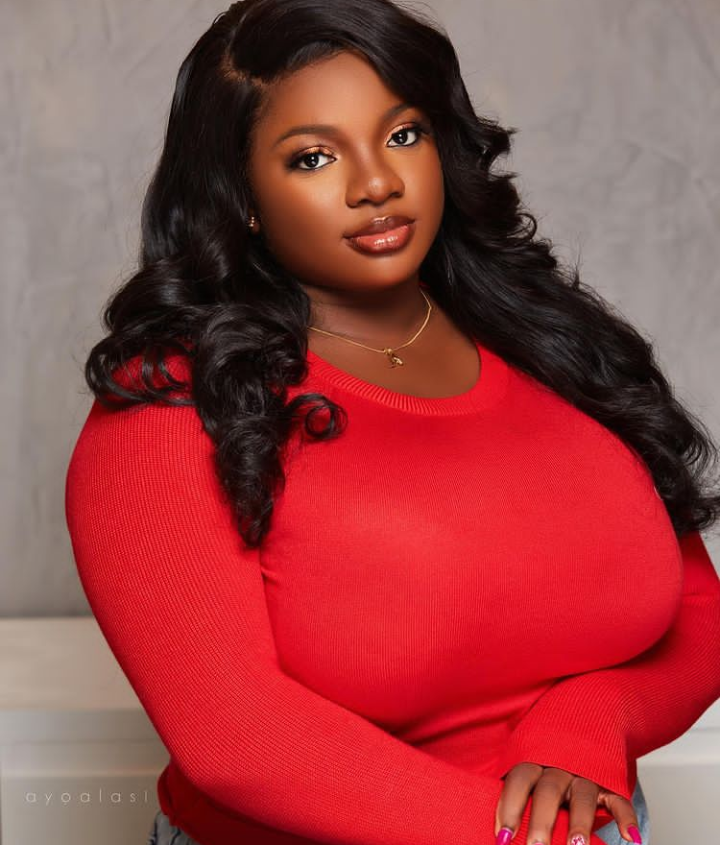 (Pictures of Dorathy)
Dorathy Ndidiamaka Bachor fondly called Otiti was born in the 3rd of November 1995,she came for the big brother naija reality television show where she eventually won the status of the 1st runner up on the show and has become very successful.
The reality star who only minds the business that pays her has signed a lot of yummy deals with notable brands within and outside Nigeria.
Dorathy always thrills her fans as she post lovely picture's of herself slaying on her Instagram page.
Earlier today she posted some beautiful pictures of herself,checkout the pictures below;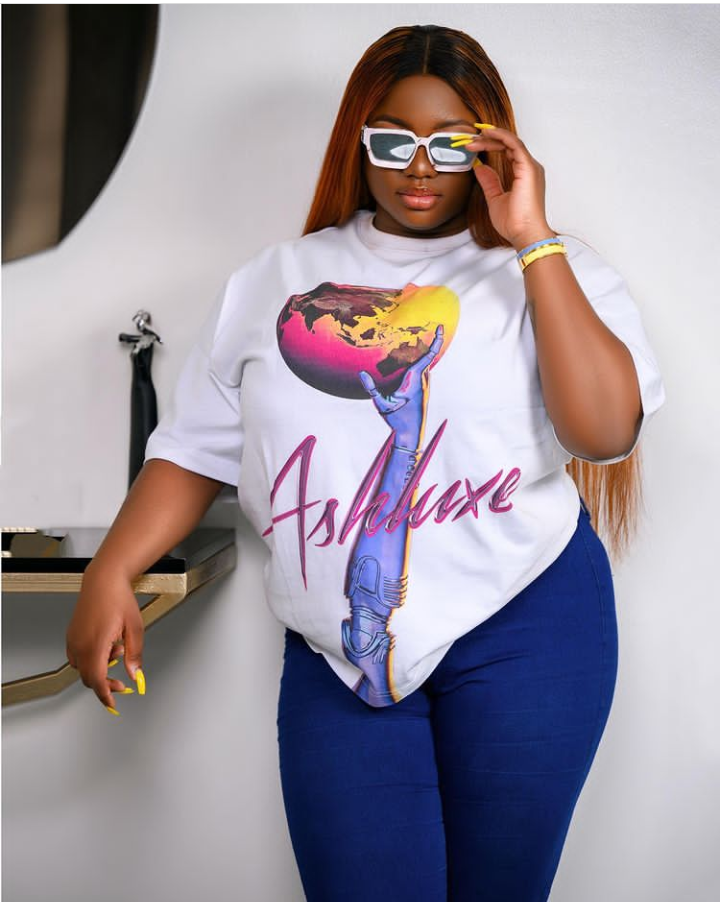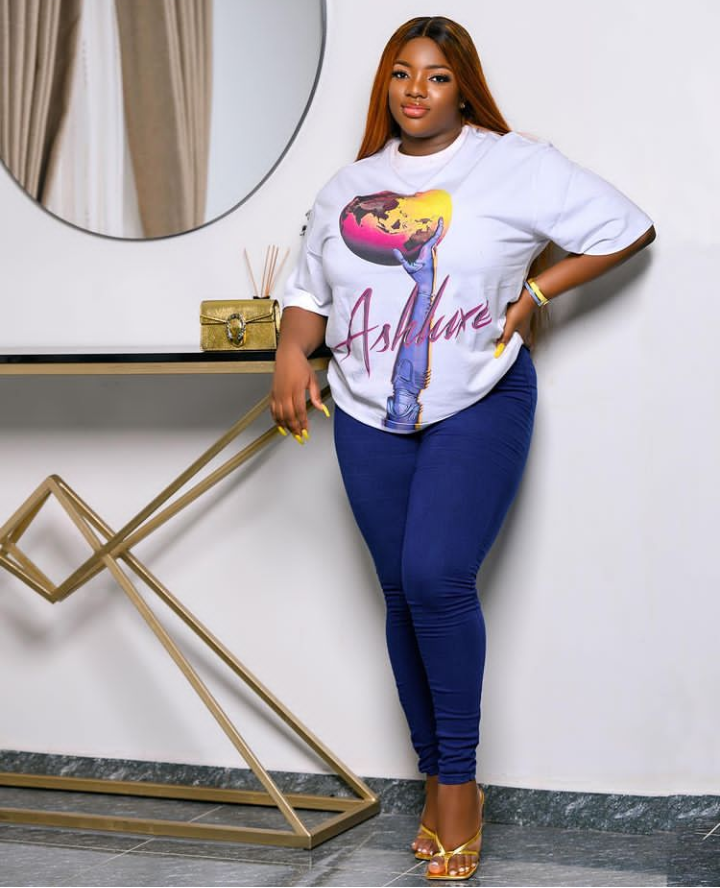 She slayed in a white shirt, a pair of jeans with her heels as she captioned the picture ''I am the only life sized doll you can't play with''
As she posted the picture, one of her fan noticed what the superstar has not done before and was quick to point it out at the comment section, See it below;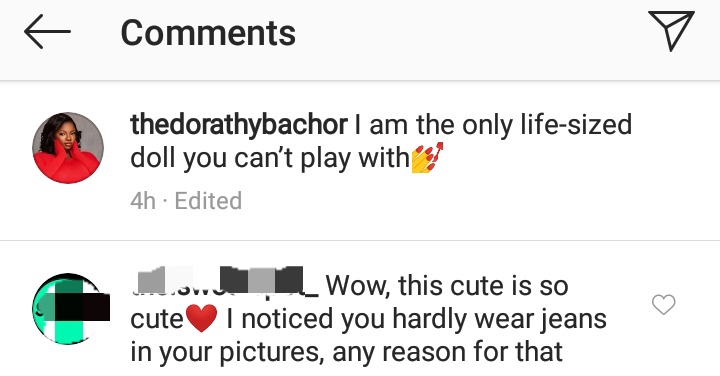 She wrote that she noticed Dorathy hardly wears Jeans and asked if there was any reason for that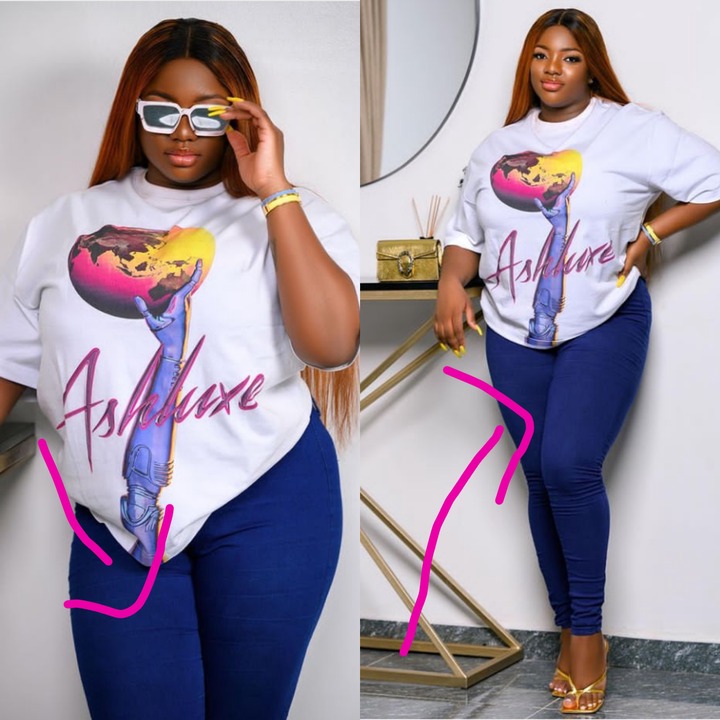 Content created and supplied by: basmatiwriter (via Opera News )