#1. Chimamanda Ngozi Adichie
Chimamanda Ngozi Adichie was born in 1977 in Enugu, Nigeria.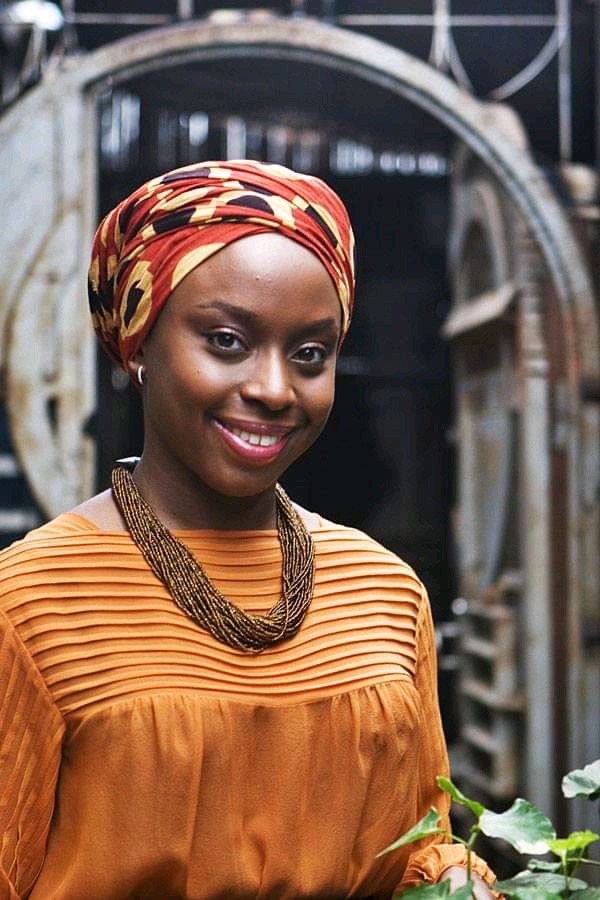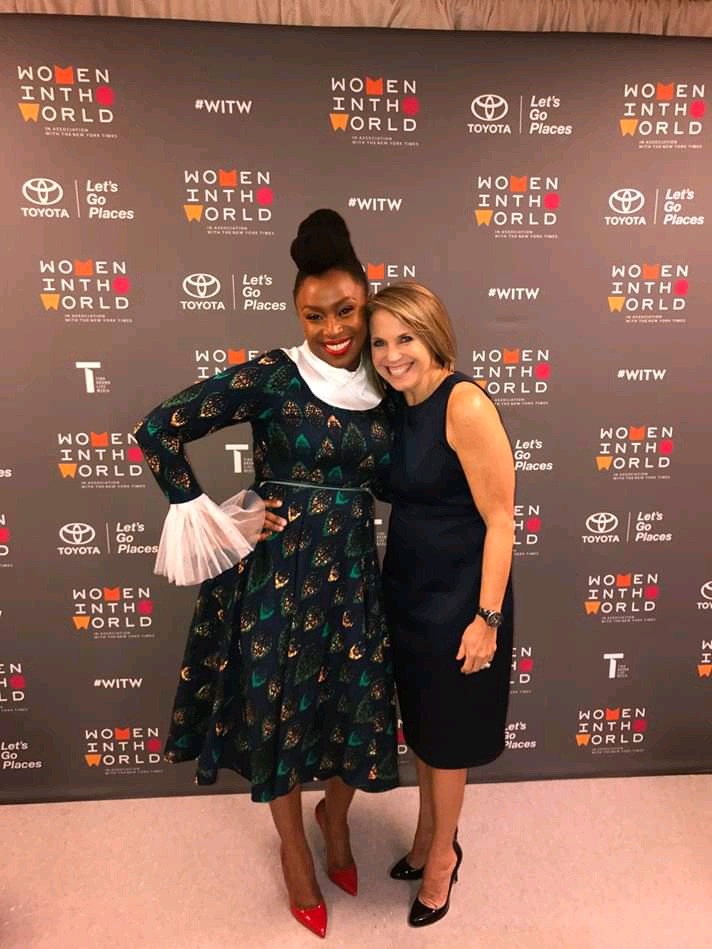 She studied medicine and pharmacy at the University of Nigeria, then moved to the US to study communications and political science at Eastern Connecticut State University. She gained an MA in Creative Writing from Johns Hopkins University, Baltimore.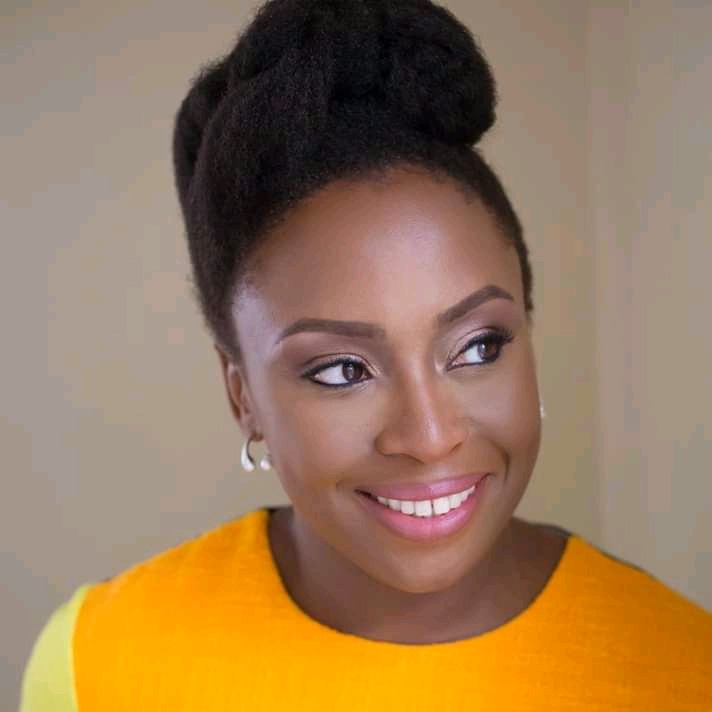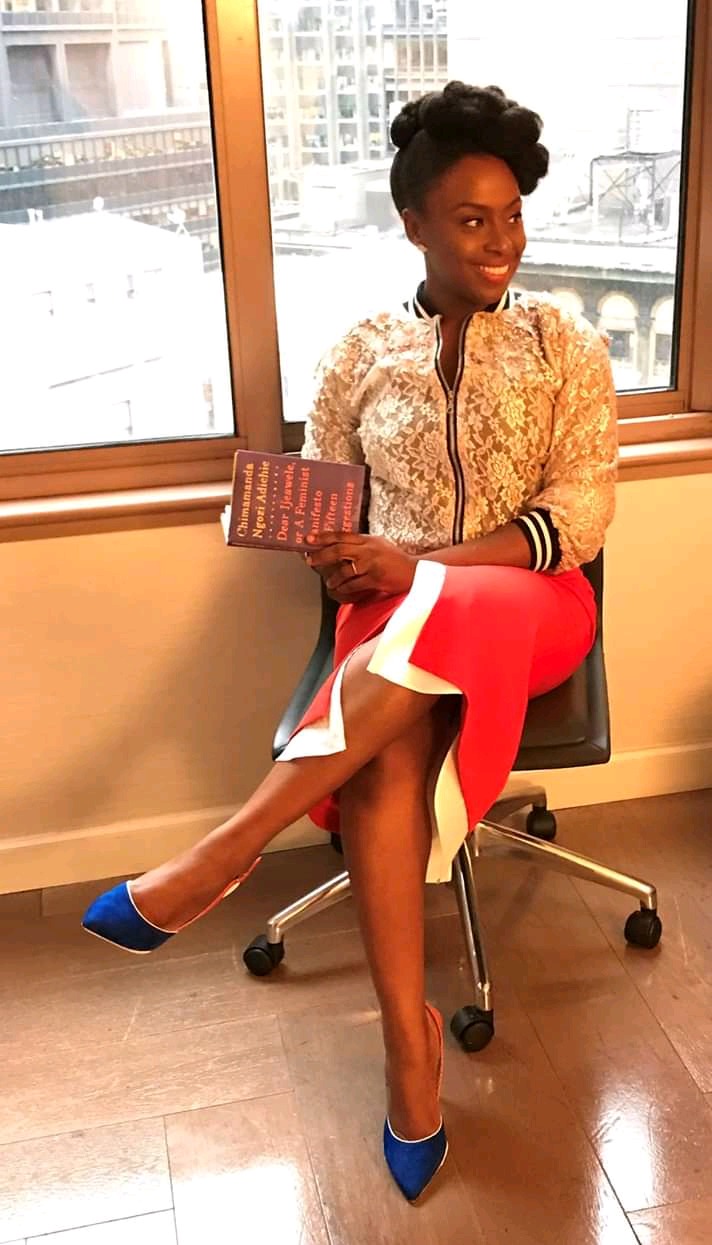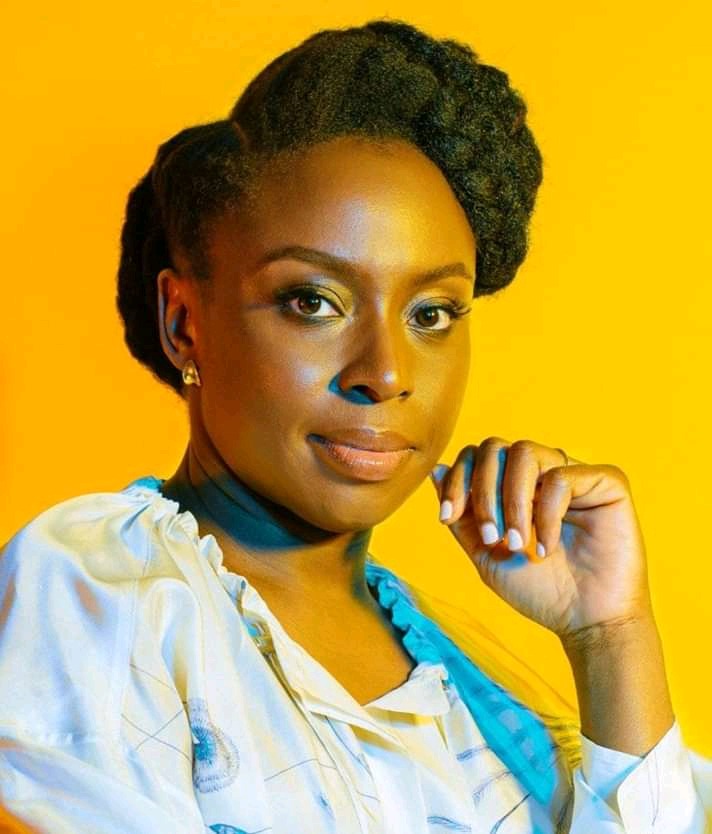 After initially writing poetry and one play, For Love of Biafra (1998), she had several short stories published in literary journals, winning various competition prizes. Her first novel, Purple Hibiscus , was published in 2003 and is set in the political turmoil of 1990s Nigeria, the narrative told from the perspective of 15-year-old Kambili Achike. It won the 2005 Commonwealth Writers Prize (Overall Winner, Best Book), and was shortlisted for the 2004 Orange Prize for Fiction.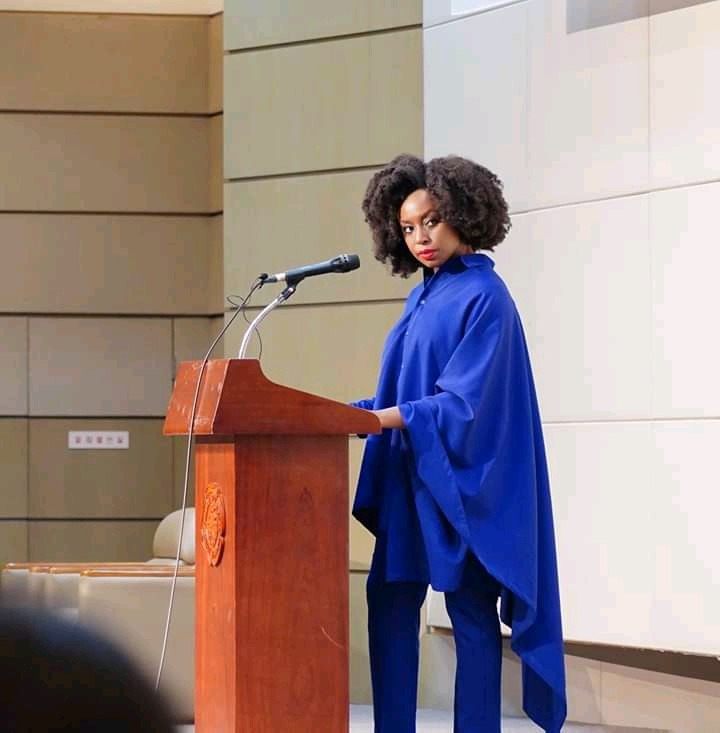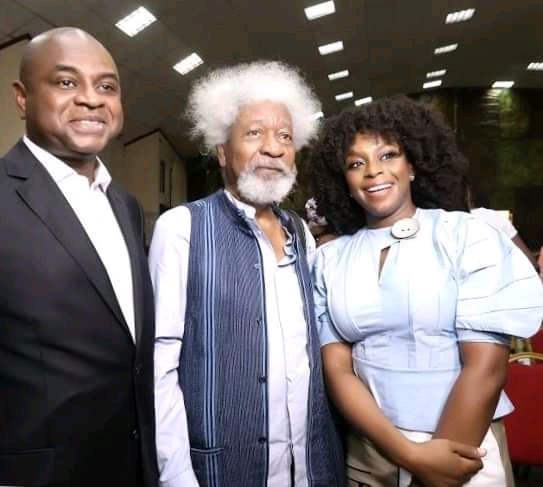 Her second novel is Half of a Yellow Sun (2006), set before and during the Biafran War. It won the 2007 Orange Broadband Prize for Fiction.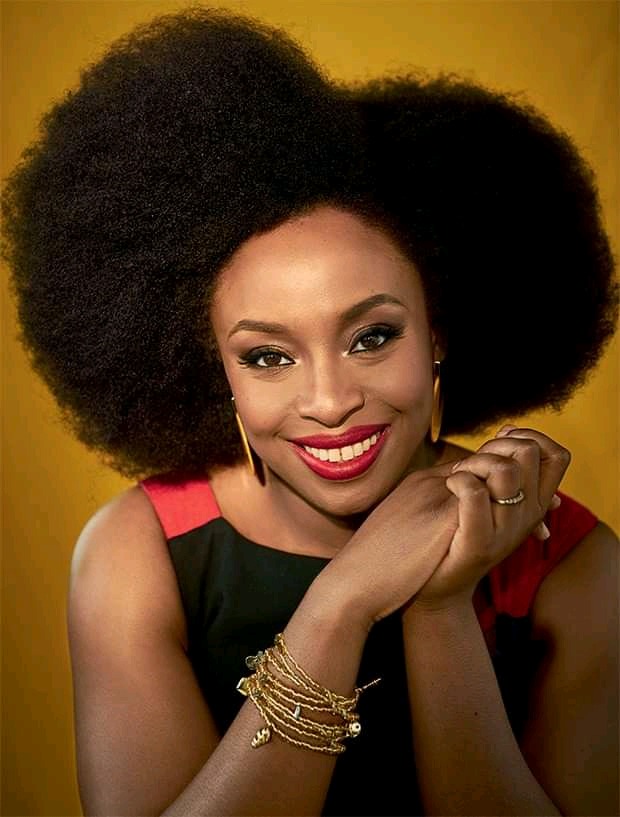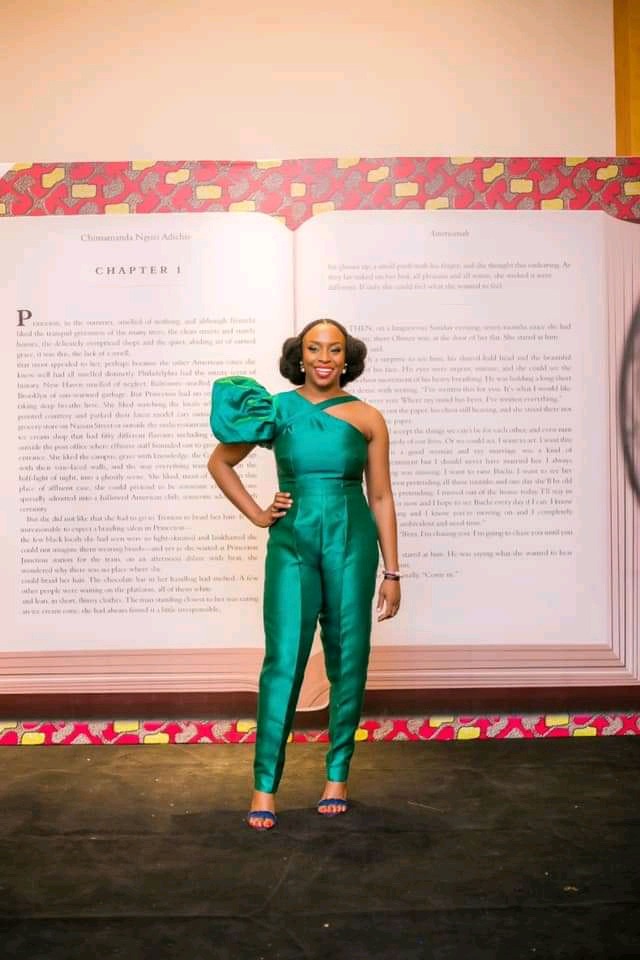 Chimamanda's third novel Americanah , was written during a fellowship awarded by the Radcliffe Institute for Advanced Study in 2011-2013, and was published to great acclaim in 2013. In 2019 it was announced that Americanah will be adapted into a ten-part TV series for HBO Max.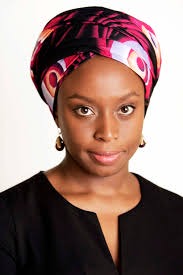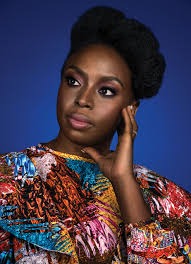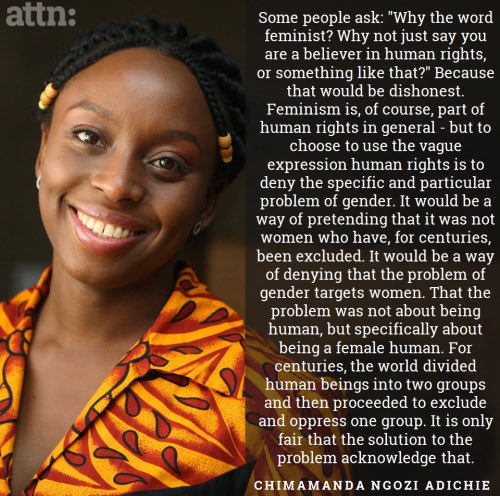 We Should All Be Feminists , a long essay adapted from a 2012 TEDx Talk, was published in 2014, followed by Dear Ijeawele, or A Feminist Manifesto in Fifteen Suggestions in 2017, which won the 2017 Grand Prix de l'Héroïne Madame Figaro (nonfiction).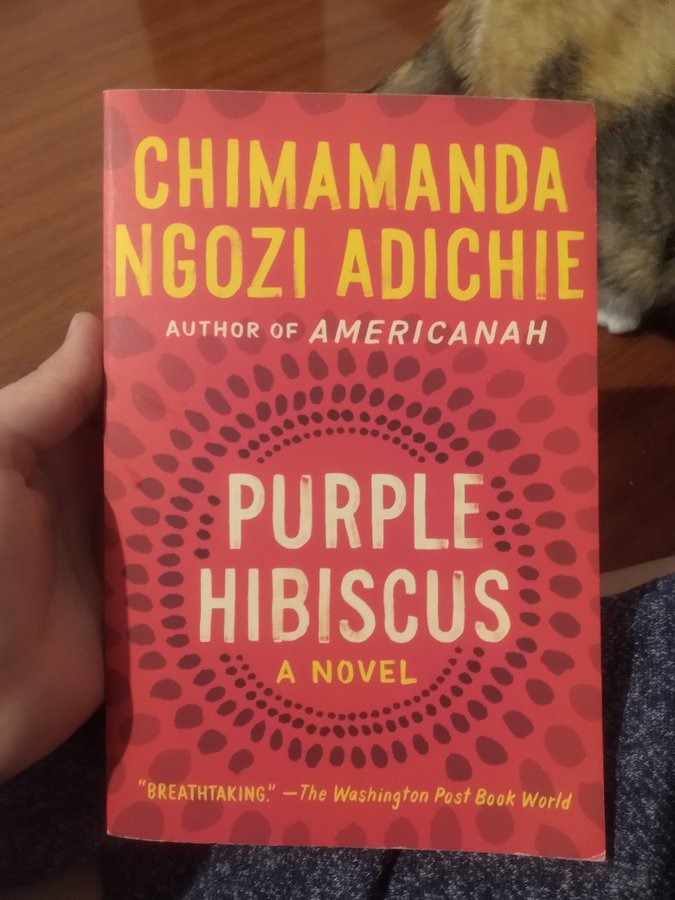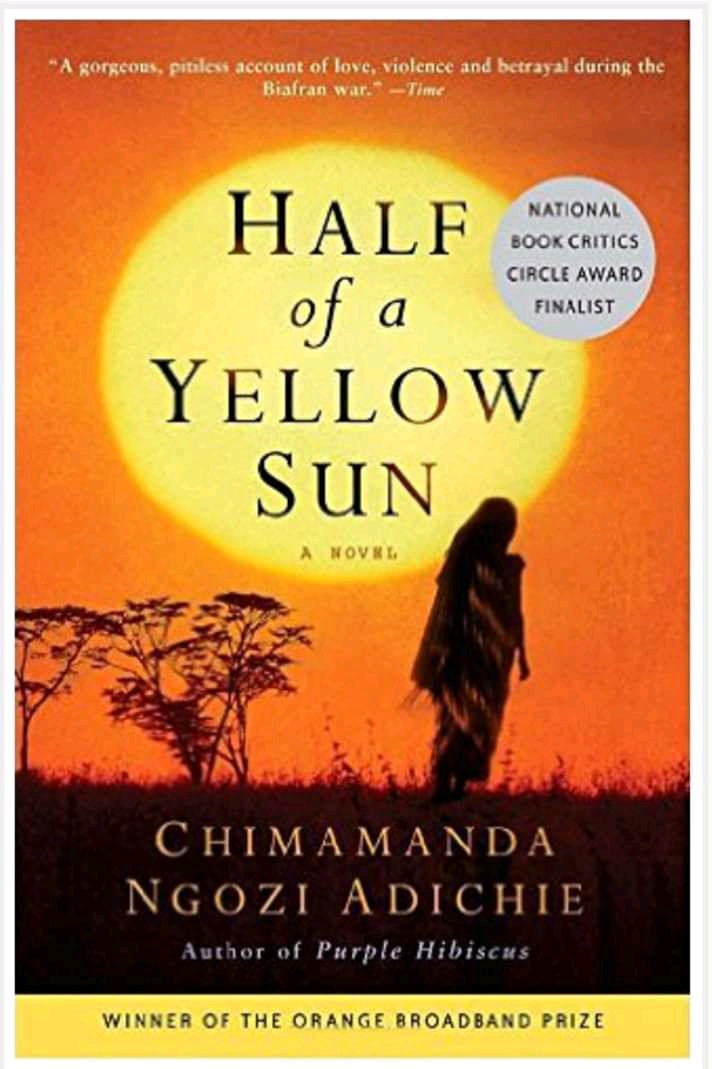 #2. Chinua Achebe
Chinua Achebe was born on November 15, 1930, in Ogidi in Eastern Nigeria. His family belonged to the Igbo tribe, and he was the fifth of six children. Representatives of the British government that controlled Nigeria convinced his parents, Isaiah Okafor Achebe and Janet Ileogbunam, to abandon their traditional religion and follow Christianity. Achebe was brought up as a Christian, but he remained curious about the more traditional Nigerian faiths. He was educated at a government college in Umuahia, Nigeria, and graduated from the University College at Ibadan, Nigeria, in 1954.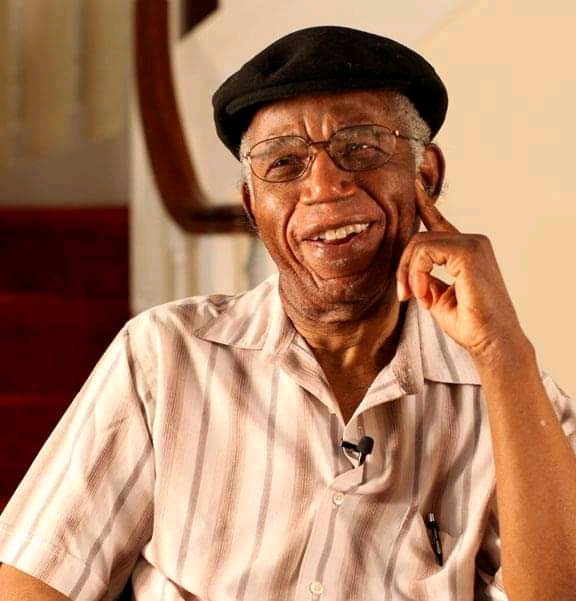 Achebe was unhappy with books about Africa written by British authors such as Joseph Conrad (1857–1924), and John Buchan (1875–1940), because he felt the descriptions of African people were inaccurate and insulting. While working for the Nigerian Broadcasting Corporation he composed his first novel, Things Fall Apart (1959), the story of a traditional warrior hero who is unable to adapt to changing conditions in the early days of British rule. The book won immediate international recognition and also became the basis for a play by Biyi Bandele. Years later, in 1997, the Performance Studio Workshop of Nigeria put on a production of the play, which was then presented in the United States as part of the Kennedy Center's African Odyssey series in 1999. Achebe's next two novels, No Longer At Ease (1960) and Arrow of God (1964), were set in the past as well.
By the mid-1960s the newness of independence had died out in Nigeria, as the country faced the political problems common to many of the other states in modern Africa. The Igbo, who had played a leading role in Nigerian politics, now began to feel that the Muslim Hausa people of Northern Nigeria considered the Igbos second-class citizens. Achebe wrote A Man of the People (1966), a story about a crooked Nigerian politician. The book was published at the very moment a military takeover removed the old political leadership. This made some Northern military officers suspect that Achebe had played a role in the takeover, but there was never any evidence supporting the theory.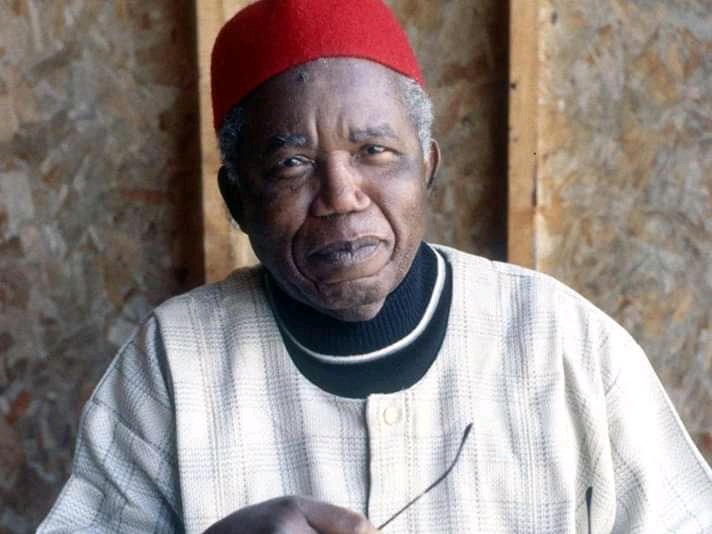 During the years when Biafra attempted to break itself off as a separate state from Nigeria (1967–70), however, Achebe served as an ambassador (representative) to Biafra. He traveled to different countries discussing the problems of his people, especially the starving and slaughtering of Igbo children. He wrote articles for newspapers and magazines about the Biafran struggle and founded the Citadel Press with Nigerian poet Christopher Okigbo. Writing a novel at this time was out of the question, he said during a 1969 interview: "I can't write a novel now; I wouldn't want to. And even if I wanted to, I couldn't. I can write poetry—something short, intense, more in keeping with my mood." Three volumes of poetry emerged during this time, as well as a collection of short stories and children's stories.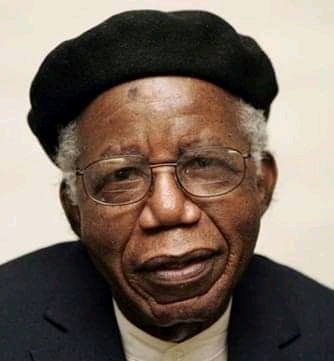 After the fall of the Republic of Biafra, Achebe continued to work at the University of Nigeria at Nsukka, and devoted time to the Heinemann Educational Books' Writers Series (which was designed to promote the careers of young African writers). In 1972 Achebe came to the United States to become an English professor at the University of Massachusetts at Amherst (he taught there again in 1987). In 1975 he joined the faculty at the University of Connecticut. He returned to the University of Nigeria in 1976. His novel Anthills of the Savanna (1987) tells the story of three boyhood friends in a West African nation and the deadly effects of the desire for power and wanting to be elected "president for life." After its release Achebe returned to the United States and teaching positions at Stanford University, Dartmouth College, and other universities.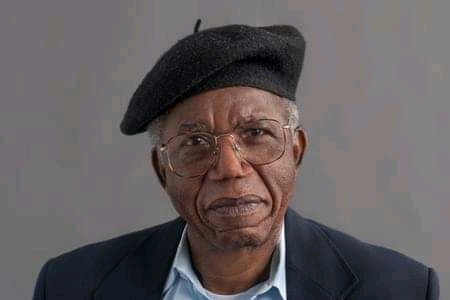 Back in Nigeria in 1990 to celebrate his sixtieth birthday, Achebe was involved in a car accident on one of the country's dangerous roads. The accident left him paralyzed from the waist down. Doctors recommended he go back to the United States for good to receive better medical care, so he accepted a teaching position at Bard College, Annandale-on-Hudson, New York. In 1999, after a nine-year absence, Achebe visited his homeland, where his native village of Ogidi honored him for his dedication to the myths and legends of his ancestors. In 2000 Achebe's nonfiction book Home and Exile, consisting of three essays, was published by Oxford University Press.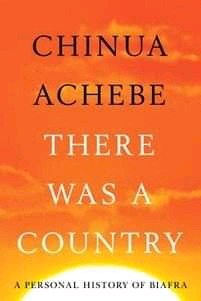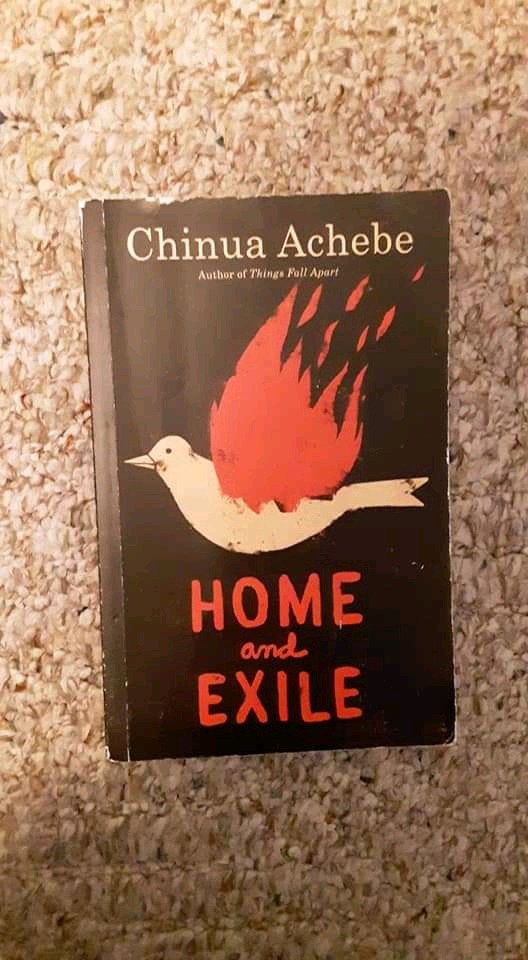 #3. Buchi Emecheta
Florence Onyebuchi "Buchi" Emecheta OBE, 21 July 1944 – 25 January 2017, was a Nigerian -born novelist, based in the UK from 1962, who also wrote plays and an autobiography , as well as works for children. She was the author of more than 20 books, including Second Class Citizen (1974), The Bride Price (1976), The Slave Girl (1977) and The Joys of Motherhood (1979). Most of her early novels were published by the London-based company Allison and Busby , where her editor was Margaret Busby.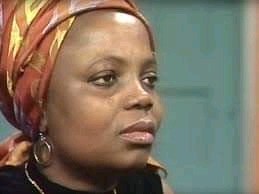 Emecheta's themes of child slavery, motherhood, female independence and freedom through education gained recognition from critics and honours. She once described her stories as "stories of the world…[where]… women face the universal problems of poverty and oppression, and the longer they stay, no matter where they have come from originally, the more the problems become identical." Her works explore the tension between tradition and modernity. She has been characterized as "the first successful black woman novelist living in Britain after 1948".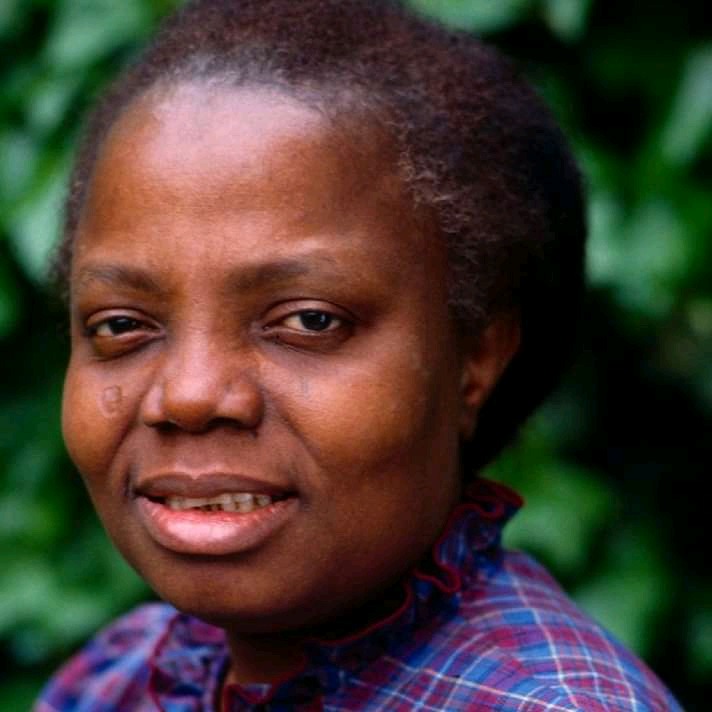 Emecheta was born in Lagos , Nigeria, to Igbo parents.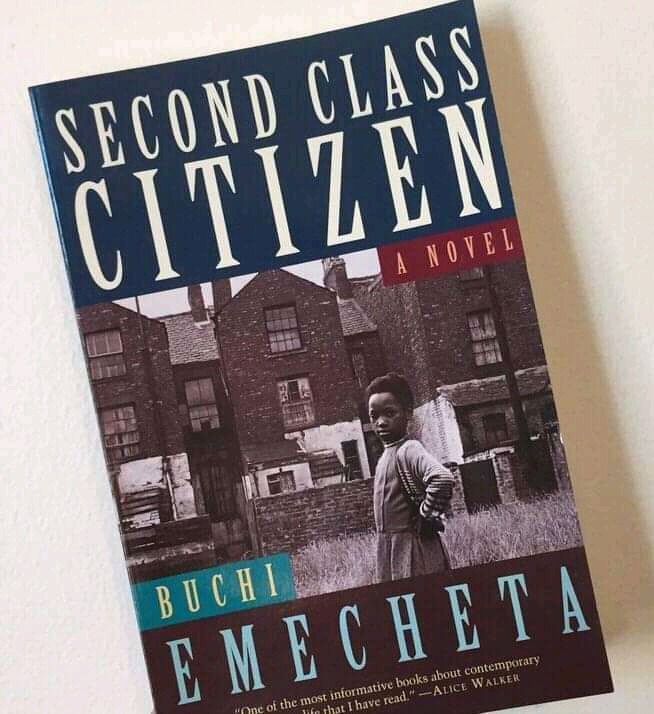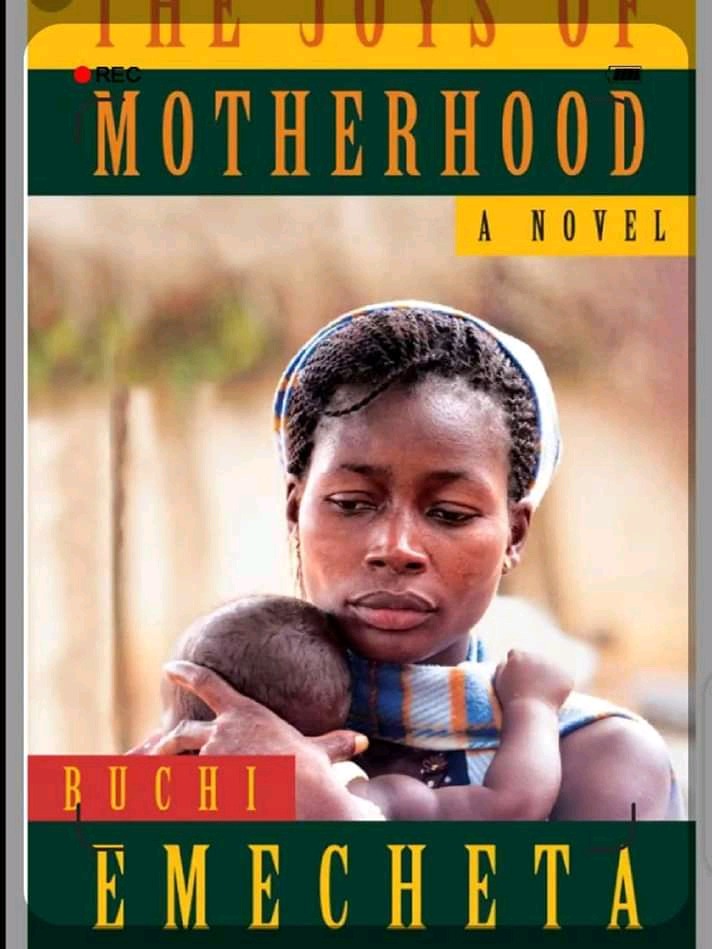 #4. Lesley Nneka Arimah
Lesley Nneka Arimah is a Nigerian writer, and winner of the 2015 Commonwealth Short Story Prize for Africa, the 2017 O. Henry Prize , the 2017 Kirkus Prize, and the 2019 Caine Prize for African Writing. She has been described as "a skillful storyteller who can render entire relationships with just a few lines of dialogue" and "a new voice with certain staying power."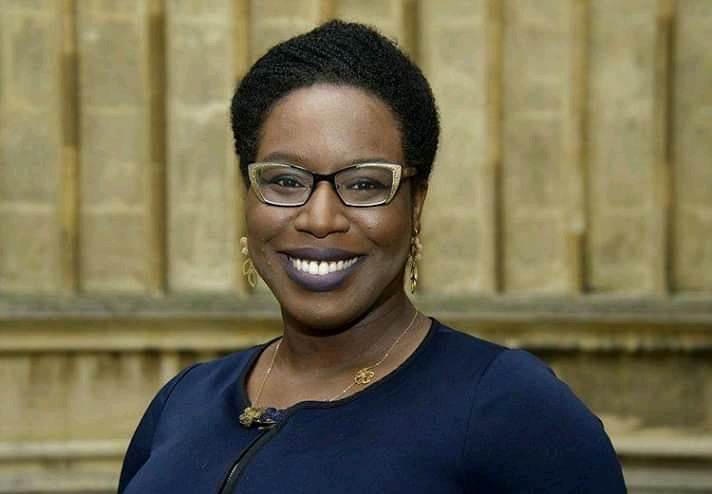 Arimah was born on October 13, 1983 in London to Nigerian parents of Igbo descent. She grew up in both Nigeria and the U.K., and moved to the U.S. in her early teens. She is currently at work on a novel. In 2015, her story "Light" won the 2015 Commonwealth Short Story Prize for Africa. In 2016, 2017, and 2019, she was shortlisted for the Caine Prize. She won the 2019 edition with her story " Skinned".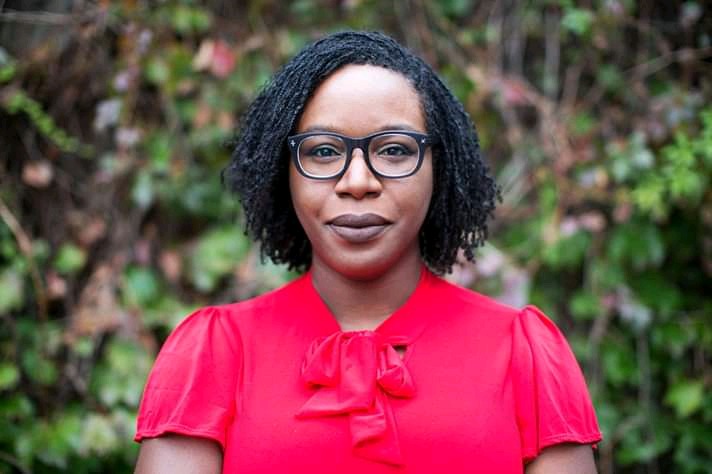 Her work has appeared in The New Yorker, Granta, Harper's , Per Contra, and other publications.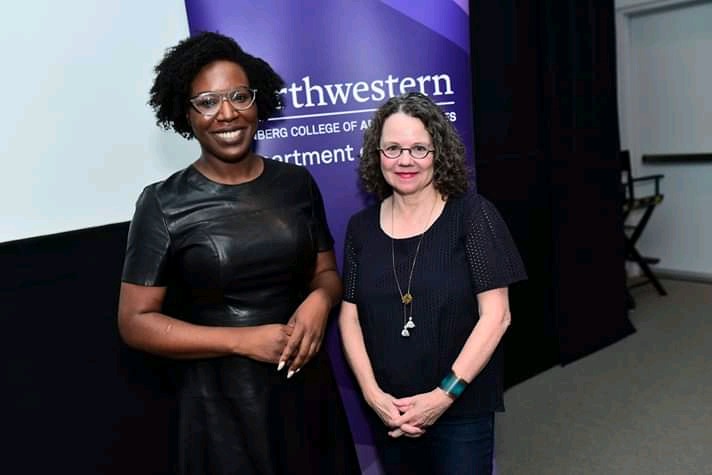 In September 2017, she was named as one of the fiction writers honored by the National Book Foundation , called "Five Under 35."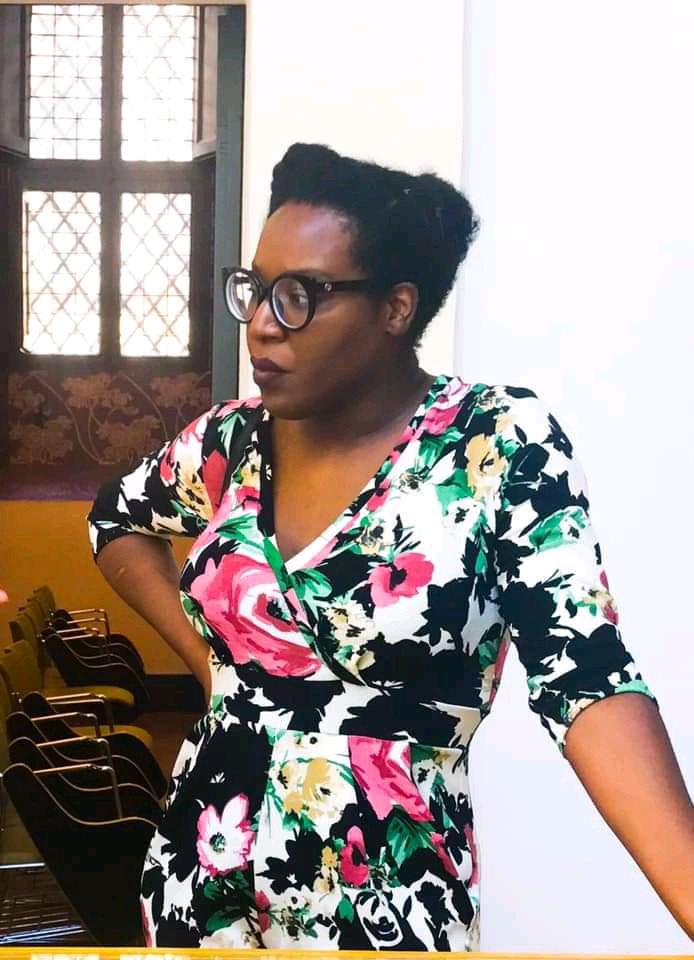 In April 2017, her debut collection of short stories was published by Riverhead Books and Tinder Press (UK). It is titled What It Means When a Man Falls from the Sky. It was republished in Nigeria, by Farafina Books , in November 2017. It won the Kirkus Prize for Fiction, the Minnesota Book Award for Fiction and the New York Public Library's Young Lions Fiction Award . In January 2018, it was shortlisted for the 9mobile Prize for Literature.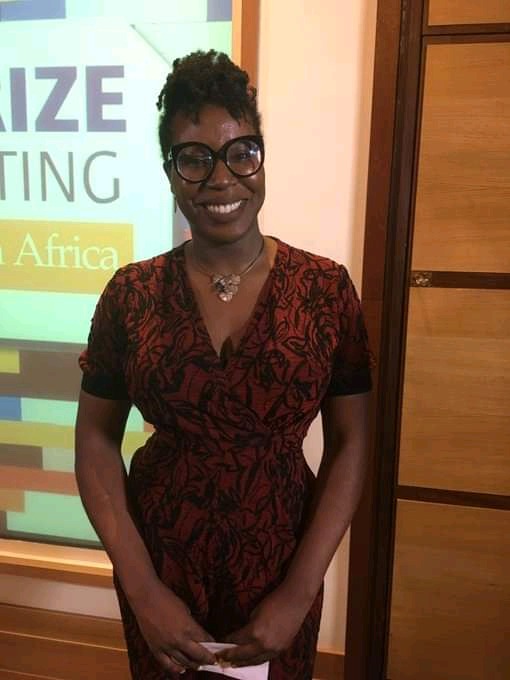 The book centres "on female protagonists exposed to a cruel world that pushes them to take certain steps to fit in, or make them realize, they just might not fit in," offering "a humanizing portrait of both the Nigerian citizen and first generation young female immigrant", showcasing "their flaws, their desires, their victories, and their attempts at carving out a place in a country whose customs and values diverge from that of their heritage.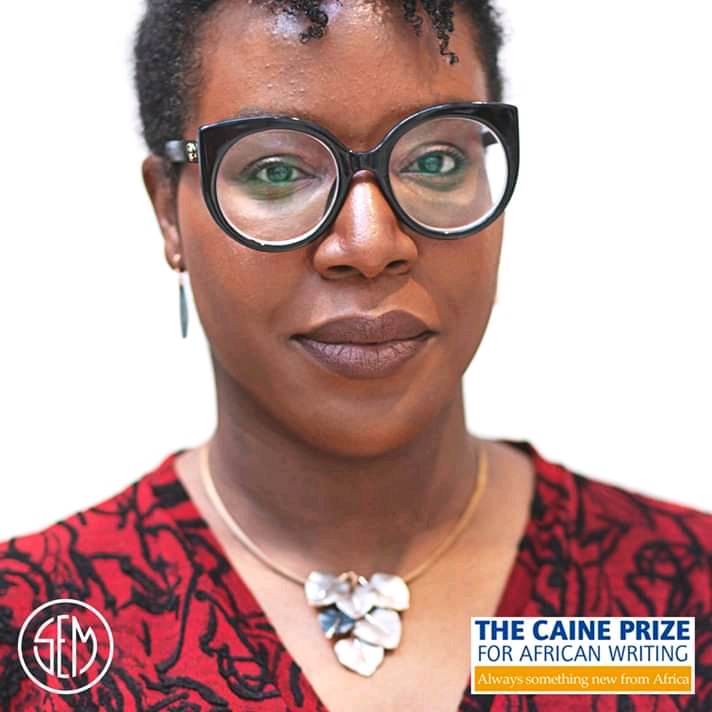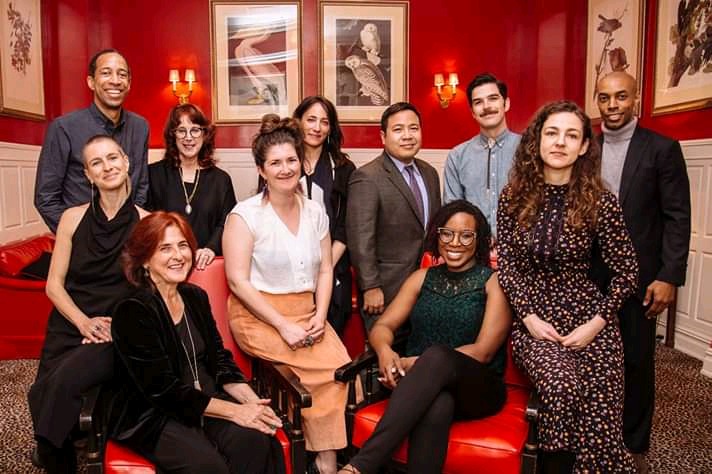 The collection "explores women's dispossession from many angles, including the fraught relationships between mothers and daughters and the complicated dynamics of female friendship." Her writing, The Atlantic says, "conveys respect for the people who claw their way through relentlessly difficult lives."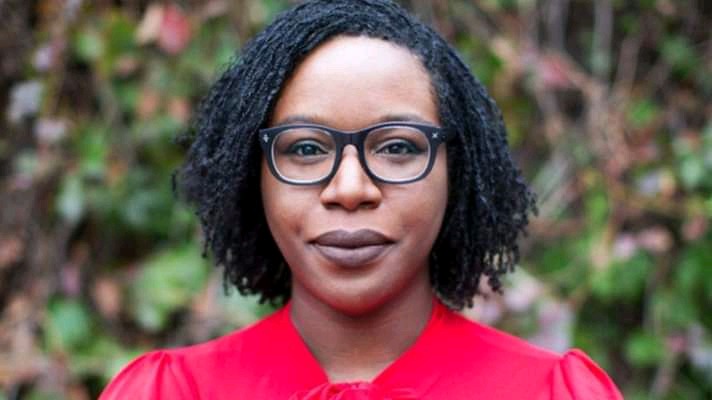 NPR calls it "It's a truly wonderful debut by a young author who seems certain to have a very bright literary future ahead of her.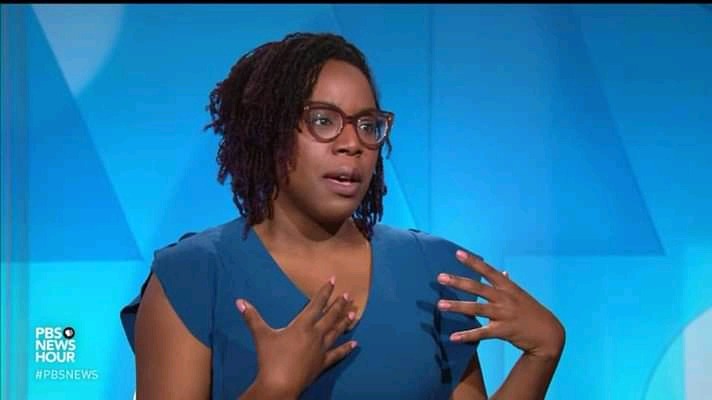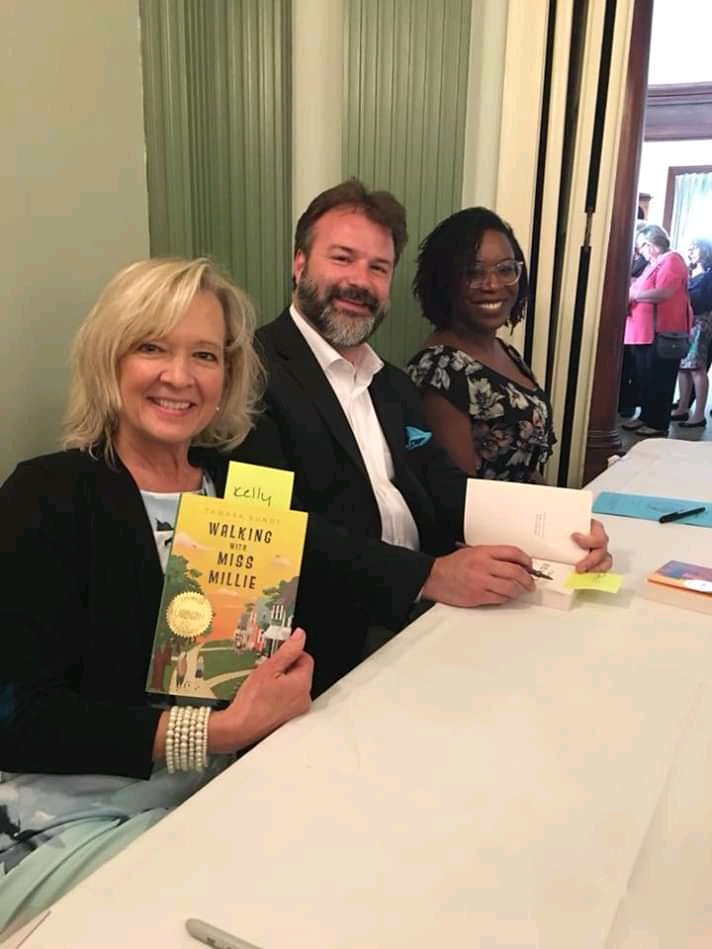 She currently lives in Las Vegas , Nevada , United States.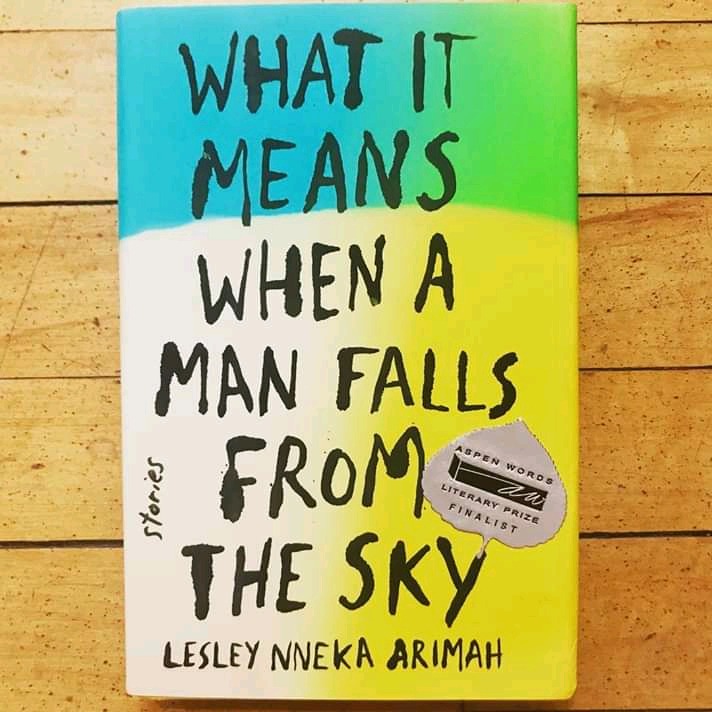 #5. Christopher Okigbo
Christopher Ifekandu Okigbo, 16 August 1932 – 1967, was a Nigerian poet, teacher, and librarian, who died fighting for the independence of Biafra . He is today widely acknowledged as an outstanding postcolonial English-language African poet and one of the major modernist writers of the 20th century.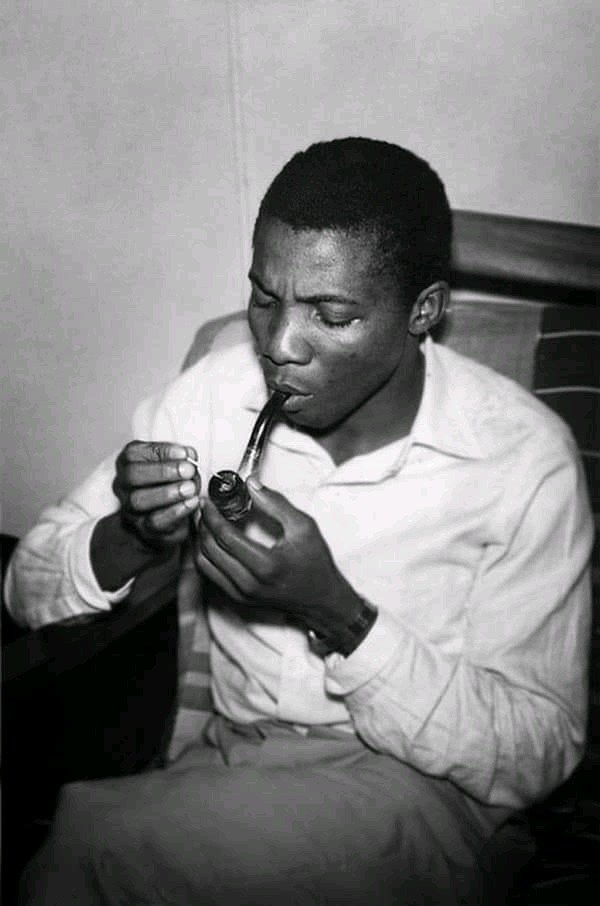 Okigbo was born in the town of Ojoto , about 10 miles (16 km) from the city of Onitsha in Anambra State . His father was a teacher in Catholic missionary schools during the heyday of British colonial rule in Nigeria, and Okigbo spent his early years moving from station to station. Despite his father's devout Christianity, Okigbo had an affinity, and came to believe later in his life, that in him was reincarnated the soul of his maternal grandfather, a priest of Idoto, an Igbo deity.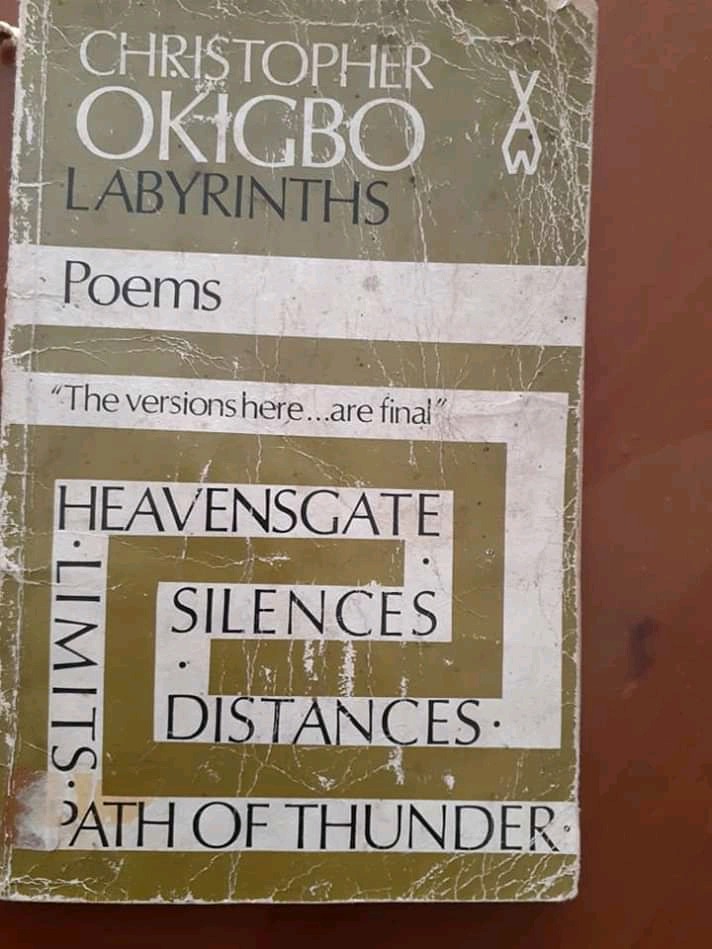 #6. Chris Abani
Christopher Abani, born 27 December 1966, is a Nigerian and American author. He says he is part of a new generation of Nigerian writers, working to convey to an English-speaking audience the experience of those born and raised in "that troubled African nation".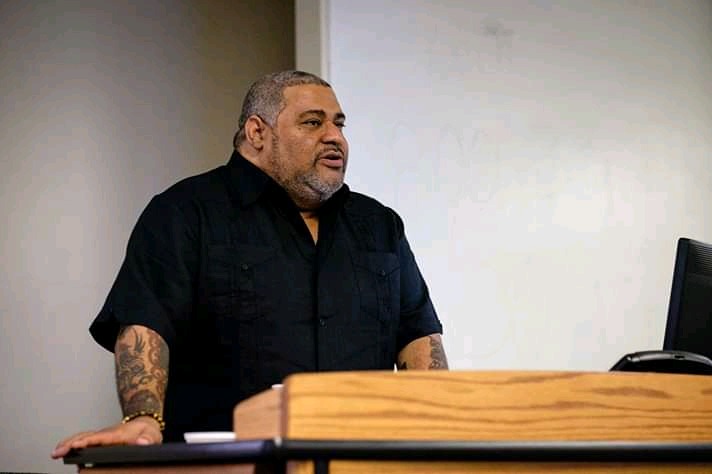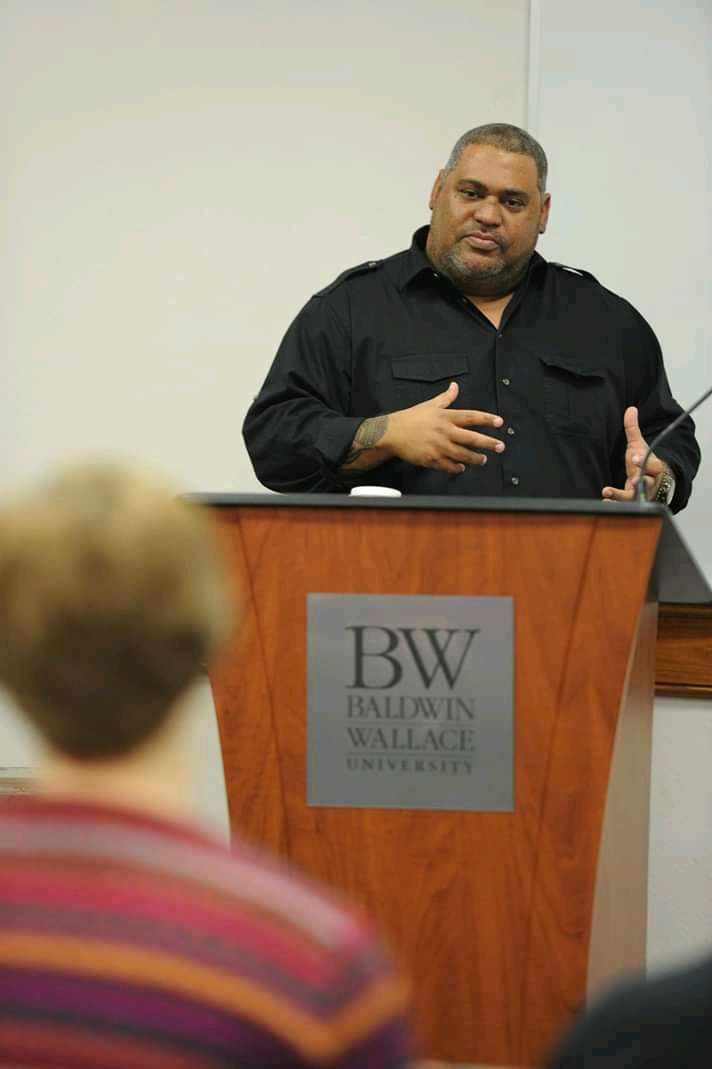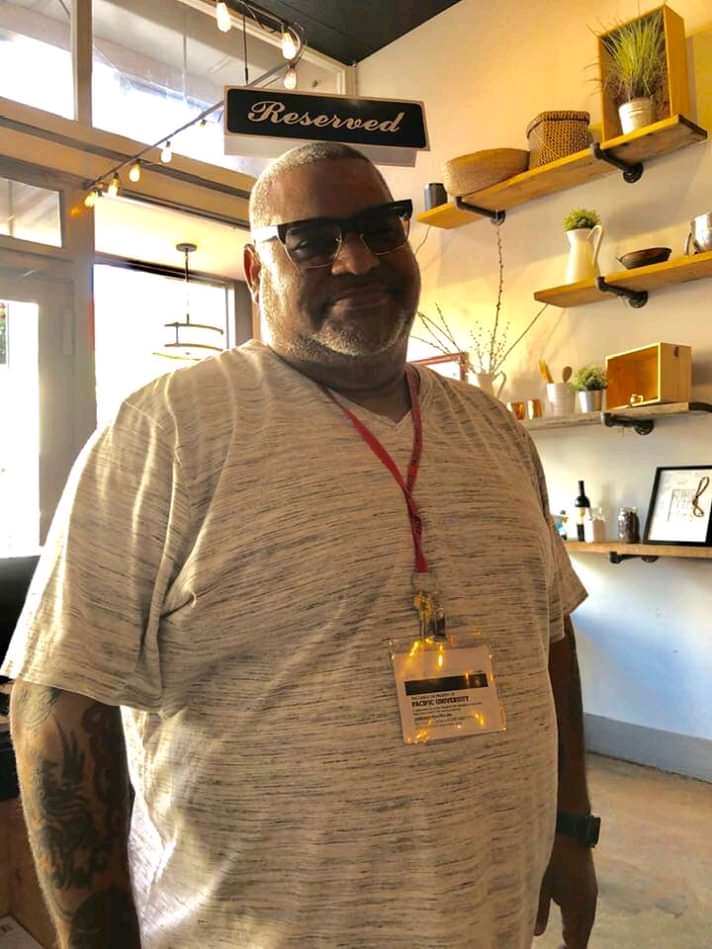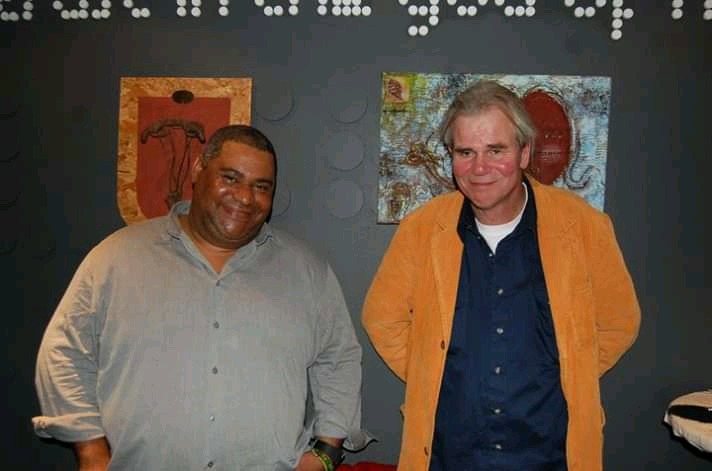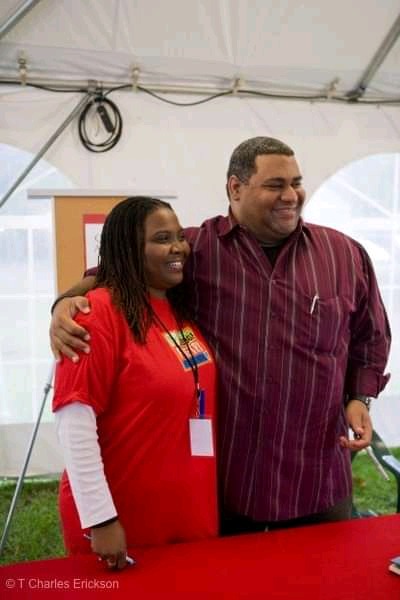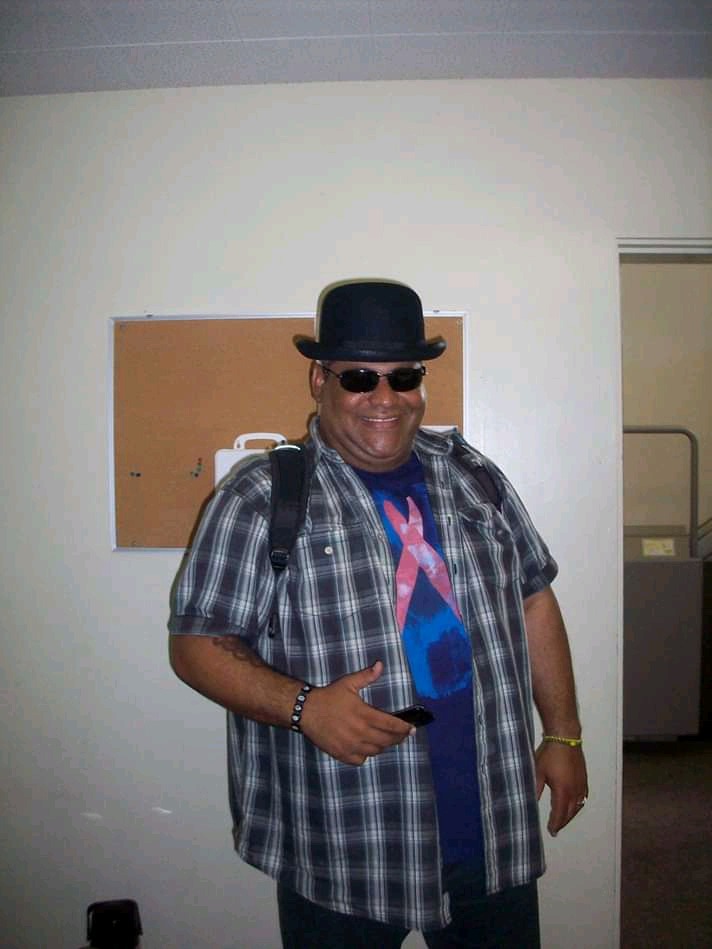 Abani was born in Afikpo, Nigeria. His father was Igbo , while his mother was of English descent. He published his first novel, Masters of the Board , in 1985 at the age of 16. It was a political thriller, the plot of which was an allegory based on a coup that was carried out in Nigeria just before it was written. He was imprisoned for six months on suspicion of an attempt to overthrow the government. He continued to write after his release from jail, but was imprisoned for one year after the publication of his 1987 novel Sirocco. After he was released from jail this time, he composed several anti-government plays that were performed on the street near government offices for two years. He was imprisoned a third time and was placed on death row. Luckily, his friends had bribed government officials for his release in 1991, and immediately Abani moved to the United Kingdom , living there until 1999. He then moved to the United States, where he now lives.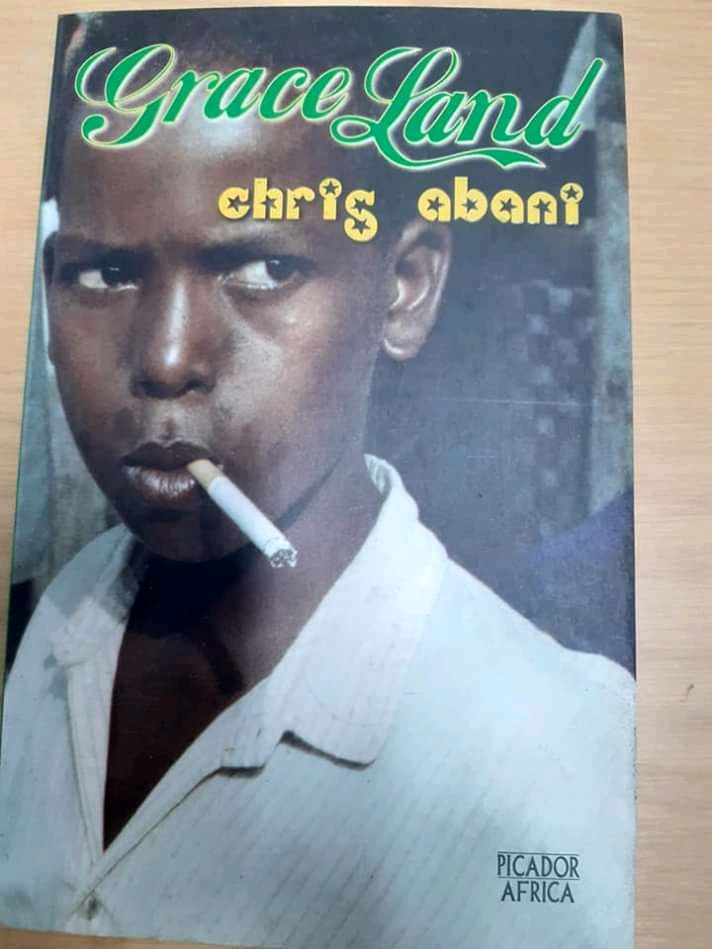 #7. Nnedi Okorafor
Nnedi Okorafor, Ph.D is a novelist of Nigerian descent (was born in the United States to two Igbo (Nigerian) immigrant parents), known for weaving African culture into creative evocative settings and memorable characters.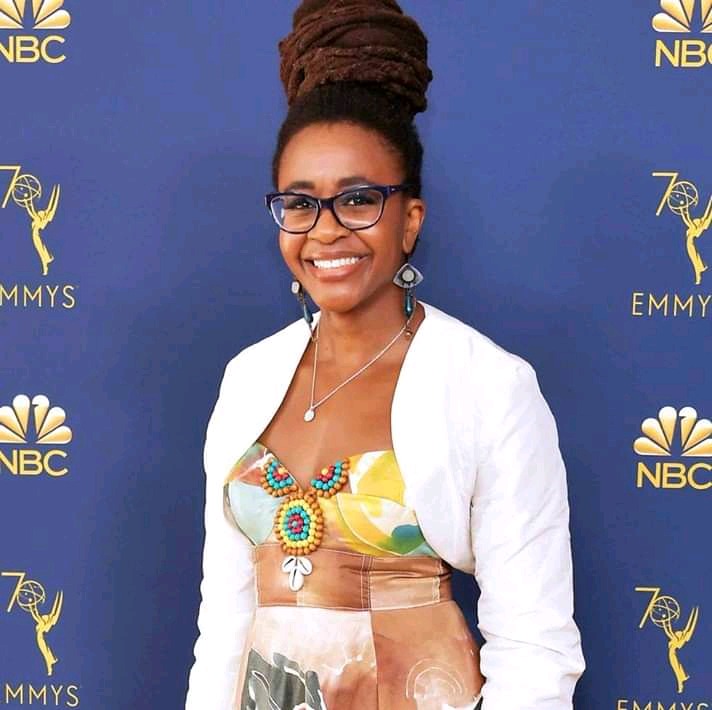 She is best known for Binti , Who Fears Death , Zahrah the Windseeker , Akata Witch , and Lagoon. In 2015, Brittle Paper named her the African Literary Person of the Year.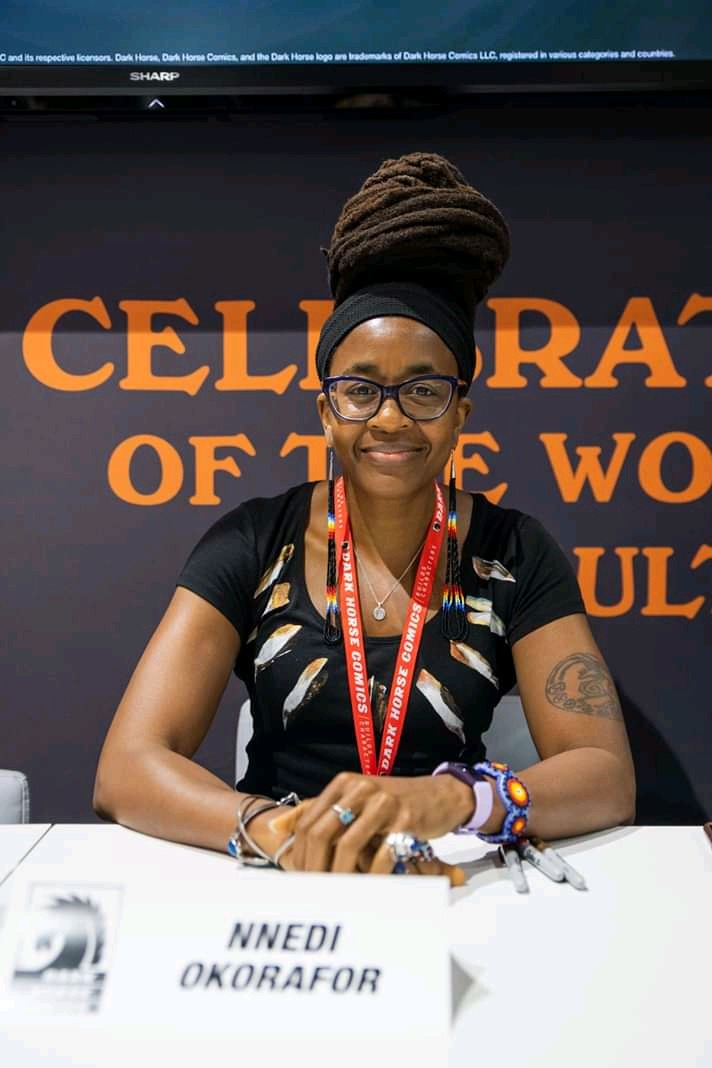 Okorafor received a 2001 Hurston-Wright literary award for her story "Amphibious Green." Okorafor's short stories have been published in anthologies and magazines, including Dark Matter: Reading The Bones , Enkare Review ,Strange Horizons , Moondance magazine, and Writers of the Future Volume XVIII. A collection of her stories, titled Kabu Kabu , was published by Prime Books in 2013. It includes the titular piece, co-authored by Alan Dean Foster , and six other previously unpublished short stories, as well as 14 stories that had been previously published in other venues since 2001, and a foreword by Whoopi Goldberg.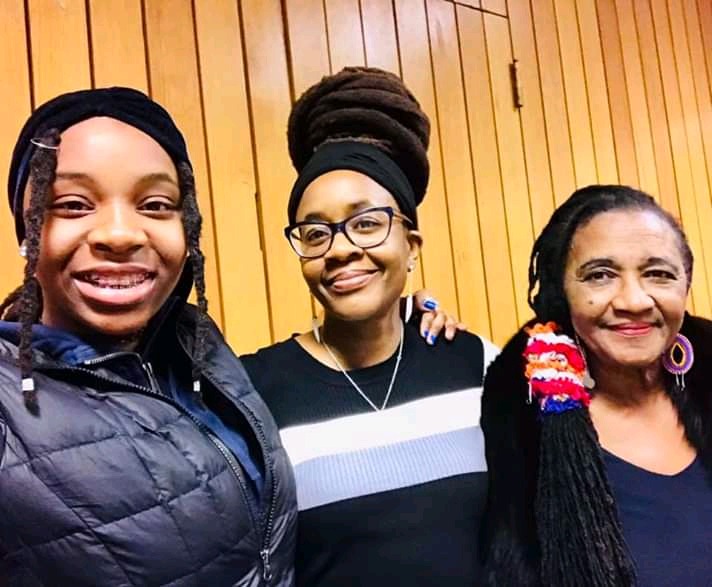 After her 2001 Hurston-Wright award, she then published two acclaimed books for young adults, The Shadow Speaker (Hyperion/ Disney Book Group) and Zahrah the Windseeker ( Houghton Mifflin Harcourt). Zahrah won the Wole Soyinka Prize for Literature in Africa . It was also shortlisted for the 2005 Carl Brandon Parallax and Kindred Awards, and a finalist for the Garden State Teen Book Award and the Golden Duck Award. The Shadow Speaker was a winner of the Carl Brandon Parallax Award, a Booksense Pick for Winter 2007/2008, a Tiptree Honor Book a finalist for the Essence Magazine Literary Award, the Andre Norton Award and the Golden Duck Award and an NAACP Image Award nominee. Okorafor's children's book Long Juju Man was the 2007–08 winner of the Macmillan Writer's Prize for Africa.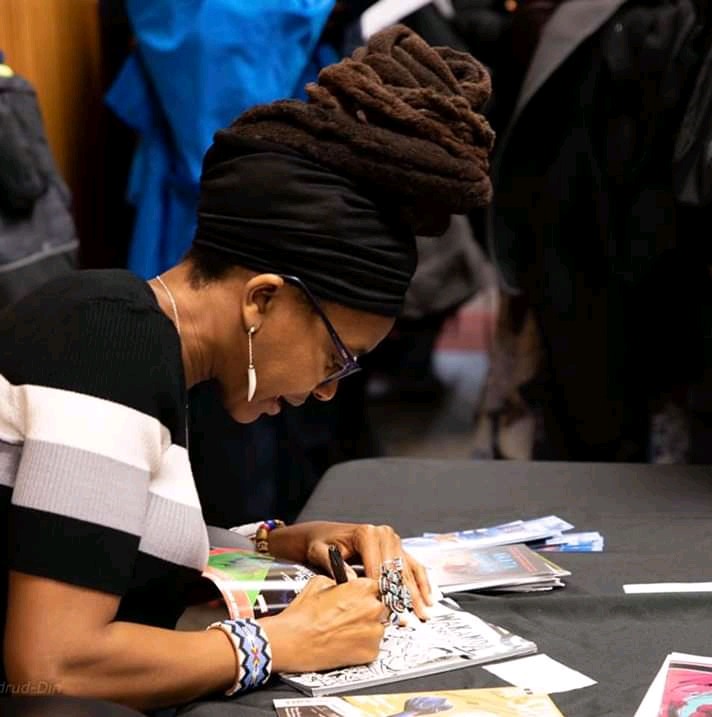 Okorafor's first adult novel, Who Fears Death (DAW/Penguin Books ), won the 2011 World Fantasy Award for Best Novel, was a 2011 Tiptree Honor Book and was nominated for the 2010 Nebula Award.In 2011 she returned to young adult with Akata Witch (Viking/Penguin), which was a Junior Library Guild Selection, and nominated for the Andre Norton Award. It was also on the American Library Association 's Amelia Bloomer Project list, honoring children's books with feminist themes. The sequel Akata Warrior went on to win the 2018 Locus Award for Best young Adult Novel. Akata Warrior also won the first Lodestar Award for Best Young Adult Book, an award given by the World Science Fiction Society (WSFS) and presented at the Hugo Award ceremony at Worldcon.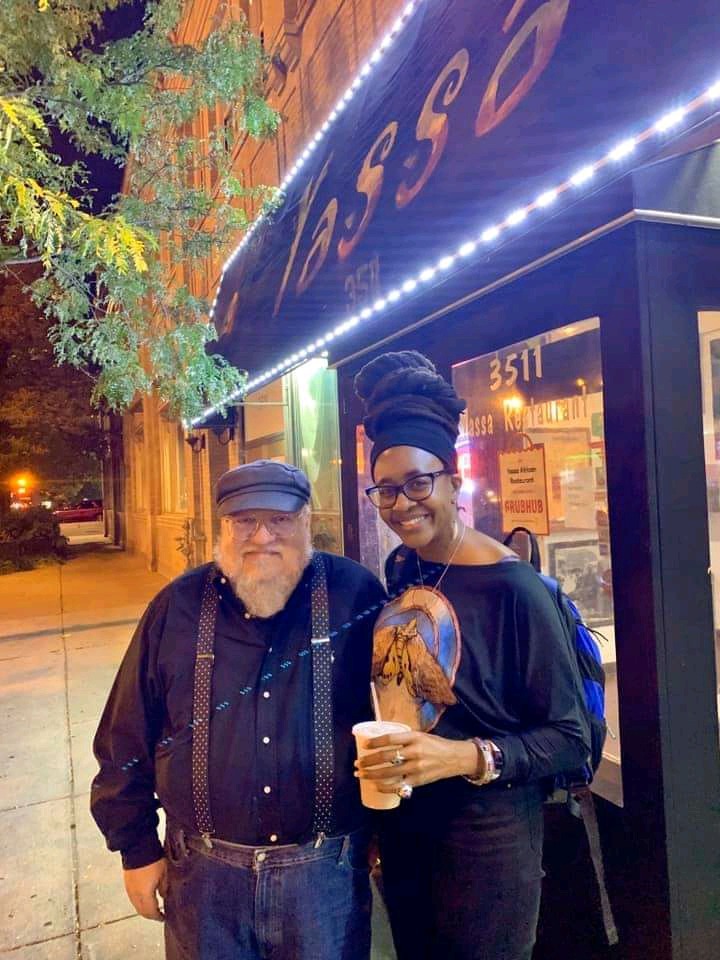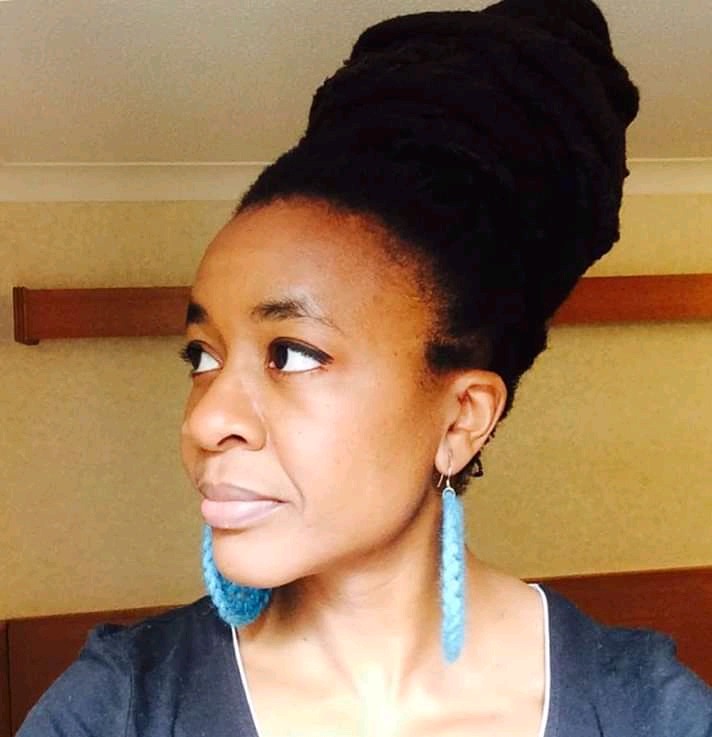 Okorafor's science fiction novel Lagoon was a finalist for a British Science Fiction Association Award (Best Novel), and a Red Tentacle Award (Best Novel) and a Tiptree Honor Book.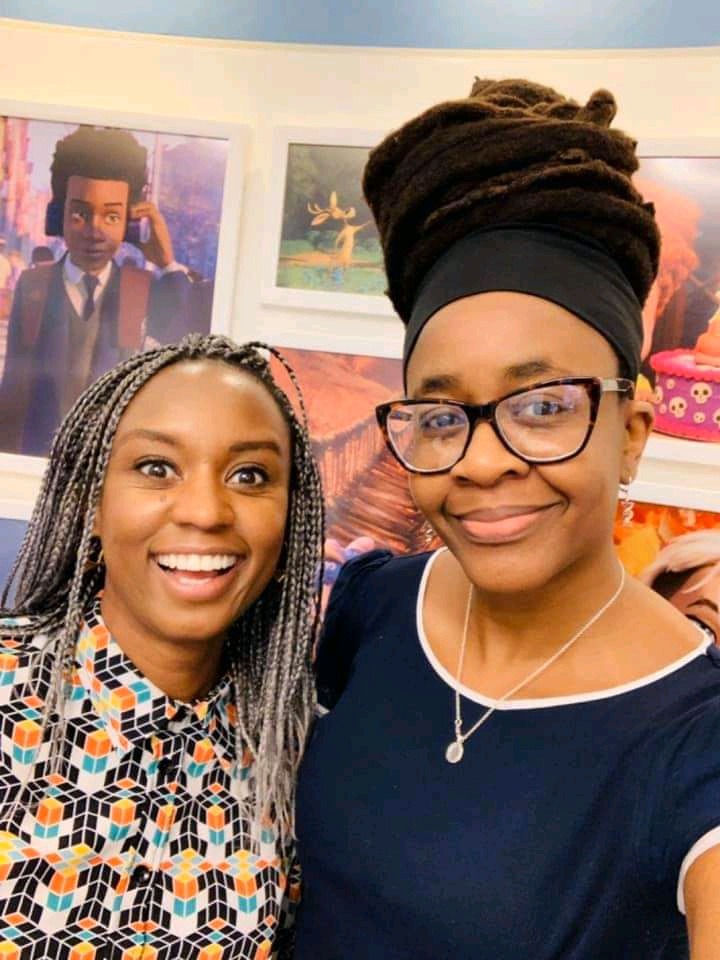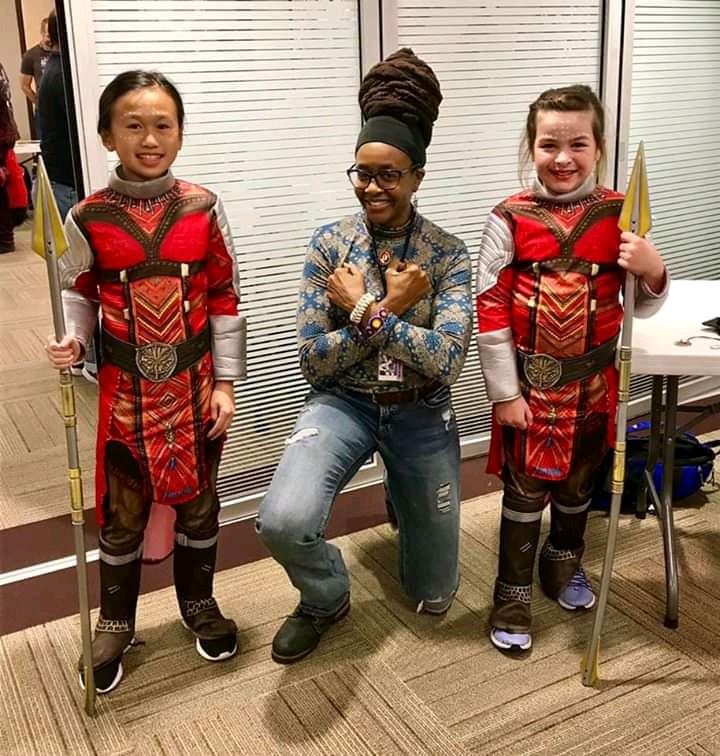 The Binti trilogy began with a 2015 novella, Binti . This was followed by Binti: Home , published in 2017, and Binti: The Night Masquerade, published in 2018. Binti won both the 2016 Nebula Award and 2016 Hugo Award for best novella, and was a finalist for a British Science Fiction Association Award (Best Short) and BooktubeSFF Award (Best Short Work). Binti: Home was a finalist for the 2018 Hugo Award for best novella, and Binti: The Night Masquerade is a finalist for the 2019 Hugo in the same category.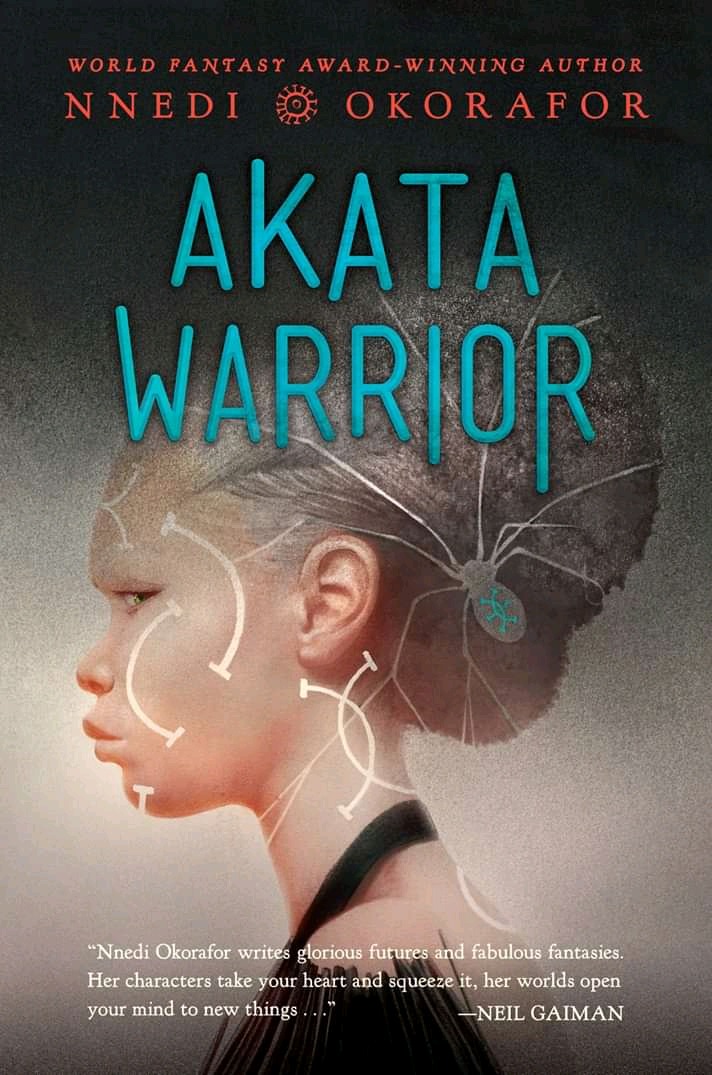 #8. Chika Unigwe
Chika Nina Unigwe, born 12 June 1974, is a Nigerian-born Igbo author who writes in English and Dutch . In April 2014, she was selected for the Hay Festival 's Africa39 list of 39 Sub-Saharan African writers aged under 40, with potential and talent to define future trends in African literature. Previously based in Belgium, she now lives in the United States.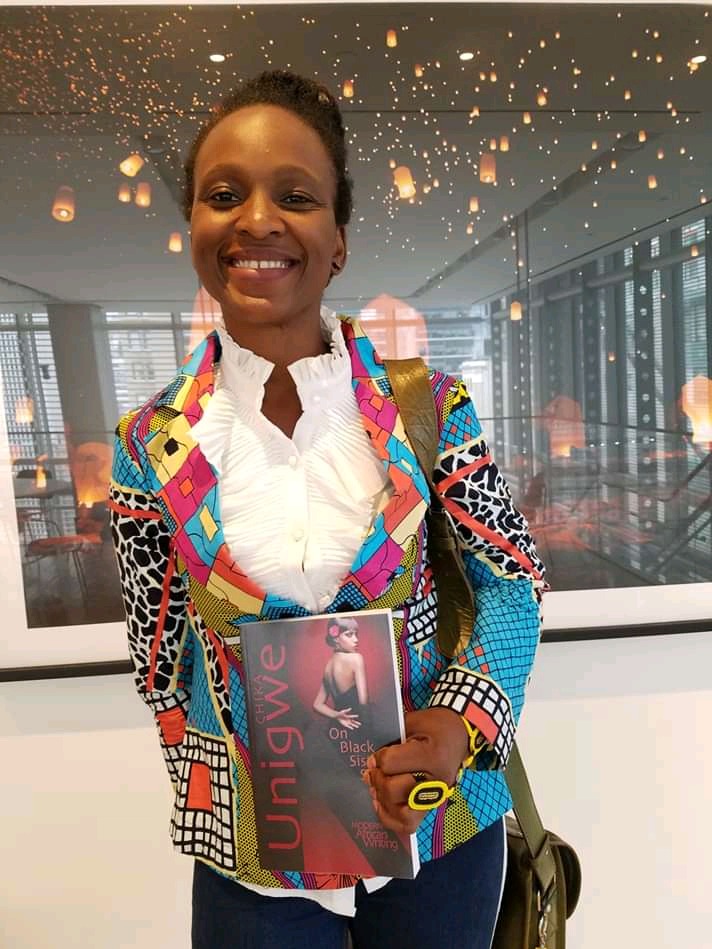 Her debut novel , De Feniks, was published in 2005 by Meulenhoff and Manteau (of Amsterdam and Antwerp , respectively) and was shortlisted for the Vrouw en Kultuur debuutprijs for the best first novel by a female writer. She is also the author of two children's books published by Macmillan, London.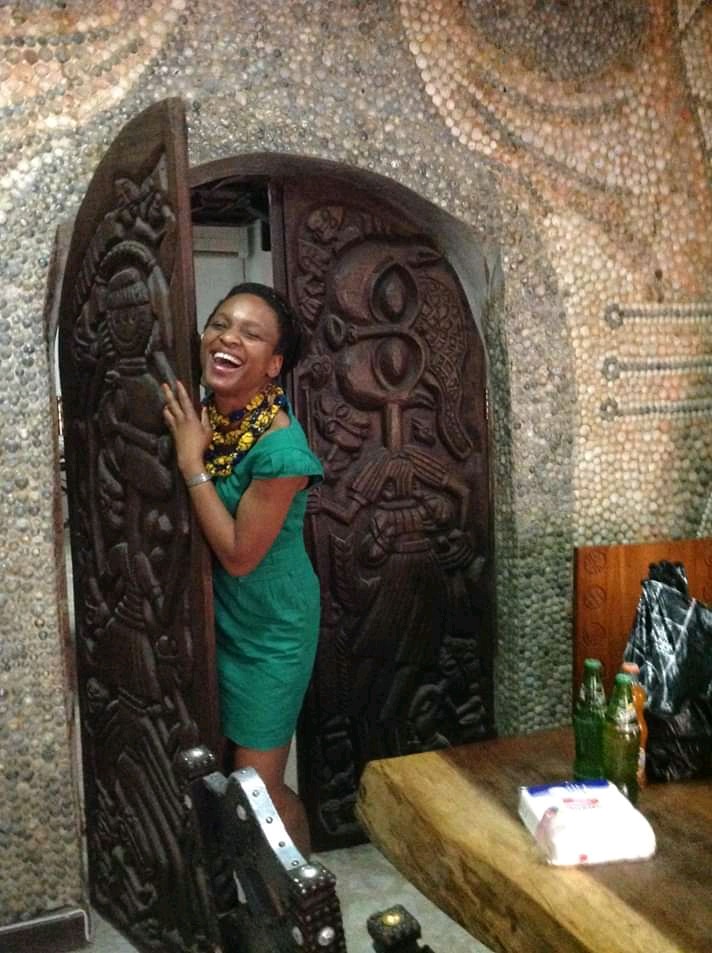 She has published short fiction in several anthologies , journals and magazines, including Wasafiri (University of London ), Moving Worlds ( University of Leeds ), Per Contra, Voices of the University of Wisconsin and Okike of the University of Nigeria.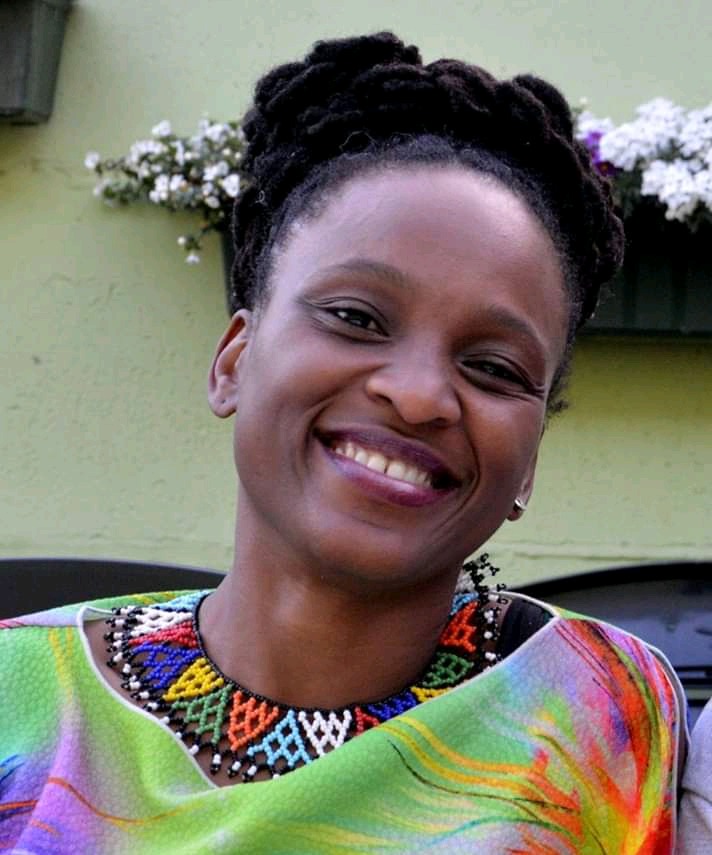 She won the 2003 BBC Short Story Competition, and a Commonwealth Short Story Competition award. In 2004, she was shortlisted for the Caine Prize for African Writing. In the same year, her short story made the top 10 of the Million Writers Award for best online fiction. In 2005, she won third prize in the Equiano Fiction Contest.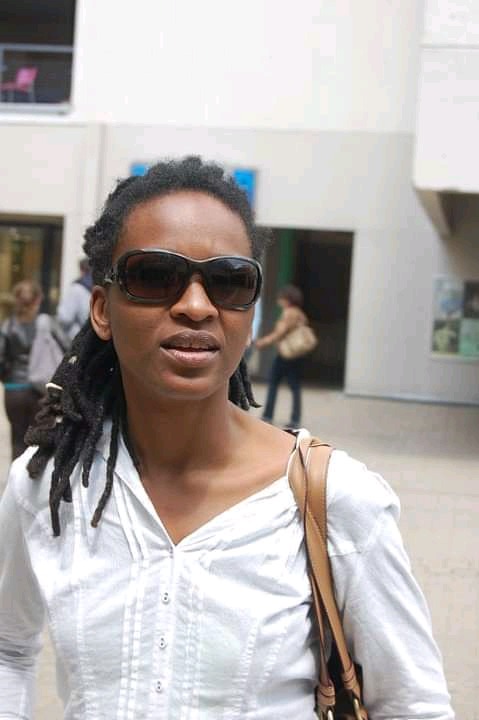 Her first novel, De Feniks, was published in Dutch in September 2005, and is the first book of fiction written by a Flemish author of African origin. Her second novel, Fata Morgana , was published in Dutch in 2008 and subsequently released in English as On Black Sisters' Street. On Black Sisters' Street is about African prostitutes living and working in Belgium, and was published to acclaim in London in 2009 by Jonathan Cape. On Black Sisters' Street won the 2012 Nigeria Prize for Literature; valued at $100,000 it is Africa's largest literary prize. Also in 2012, Zukiswa Wanner in The Guardian rated her as one of the "top five African writers". Still in 2012, she floored Olushola Olugbesan's Only A Canvass and Ngozi Achebe's Onaedo: The Blacksmith's Daughter to clinch the coveted $100,000 Nigeria Liquified Natural Gas NLNG Nigeria Prize for Literature, becoming the second Diaspora writer to win the prize.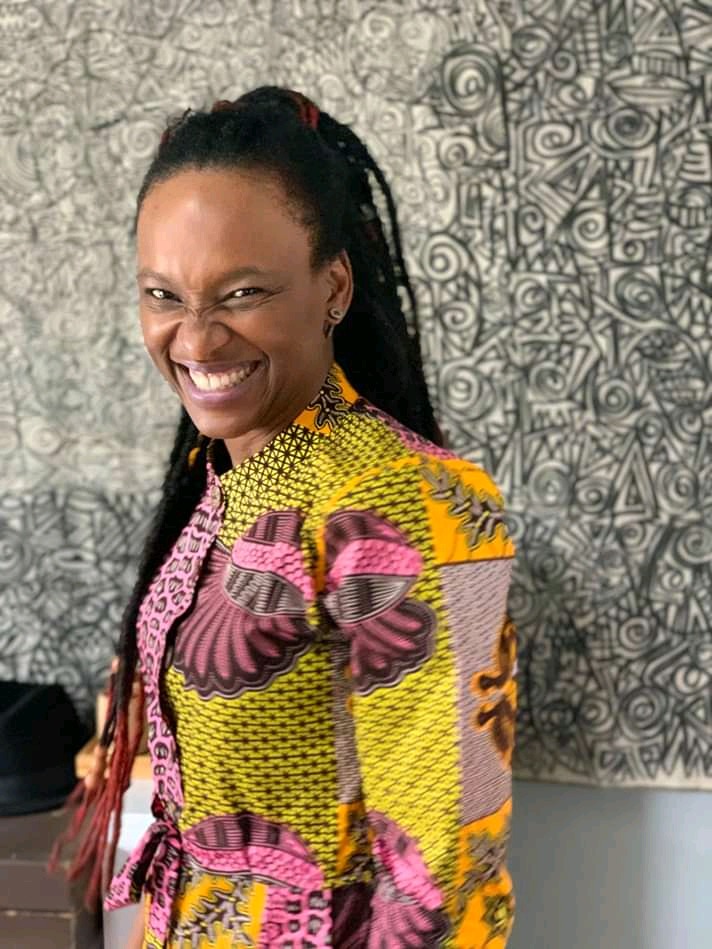 Unigwe sits on the Board of Trustees of pan-African literary initiative Writivism, and set up the Awele Creative Trust in Nigeria to support young writers. In April 2014, she was selected for the Festival's Africa39 list of 39 sub-Saharan African writers aged under 40, with potential and talent to define future trends in Africa.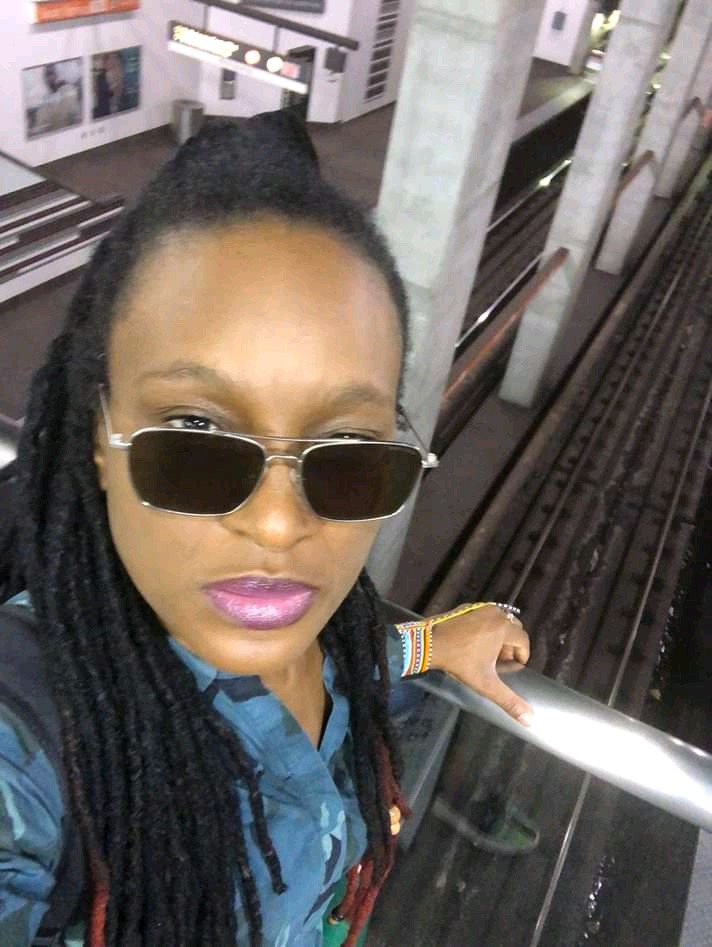 In autumn 2014, the University of Tübingen welcomed Unigwe and her fellow authors Taiye Selasi , Priya Basil and Nii Ayikwei Parkes to the year's Writers' Lectureship, all of them authors representing what Selasi calls Afropolitan literature.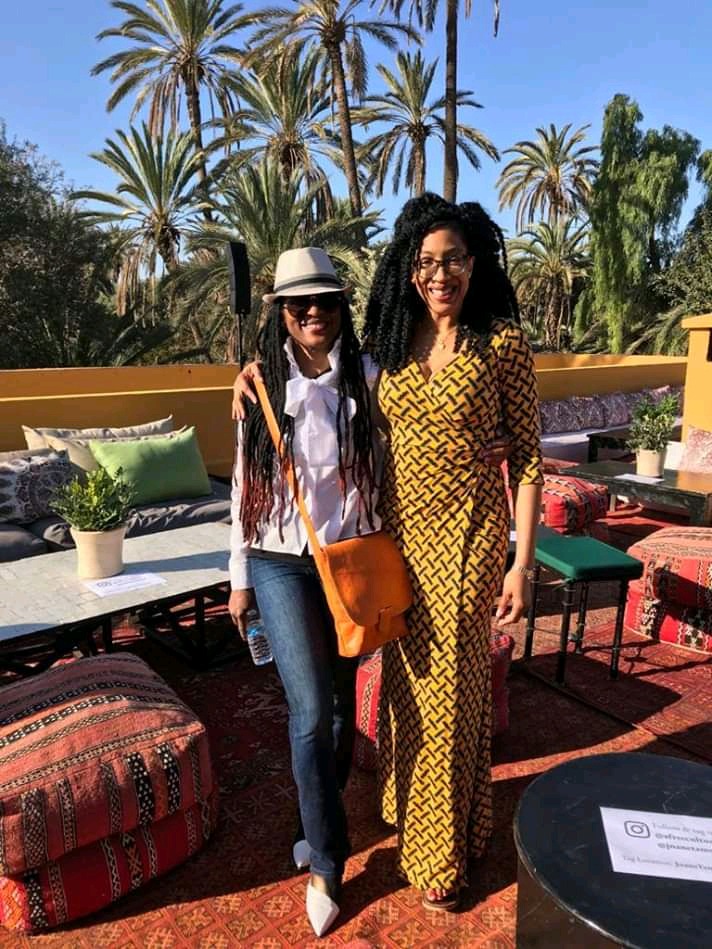 In 2014, Unigwe published Black Messiah , a novel about Olaudah Equiano.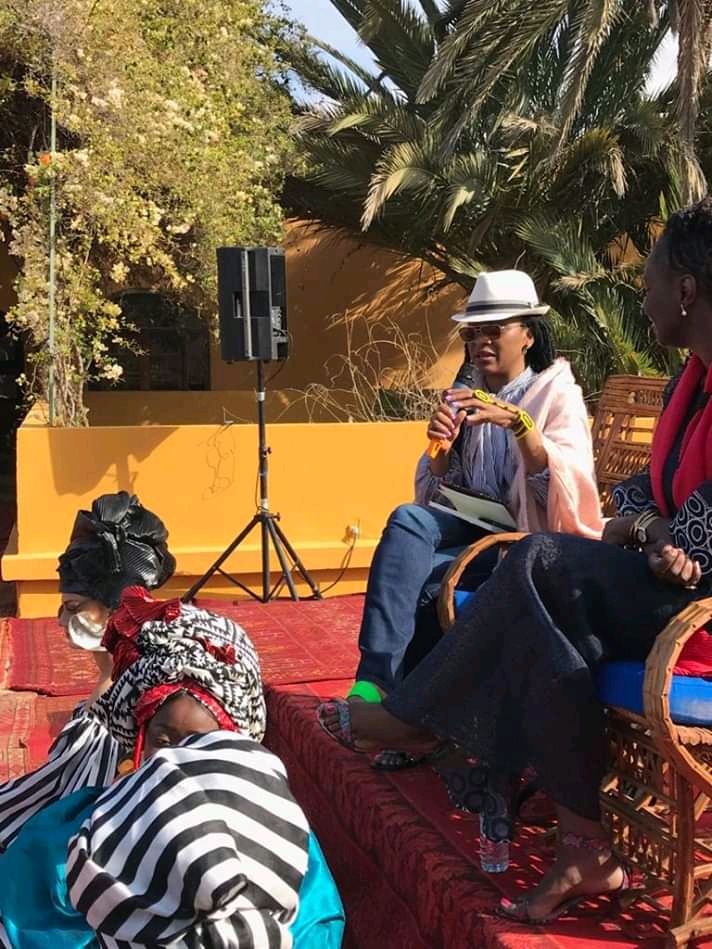 In 2016, Unigwe was appointed as the Bonderman Professor of Creative Writing at Brown University in Rhode Island.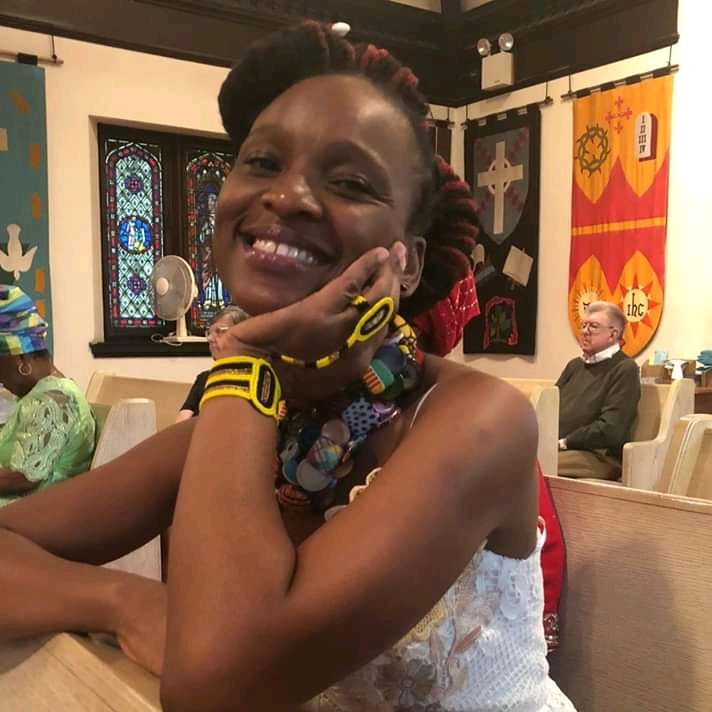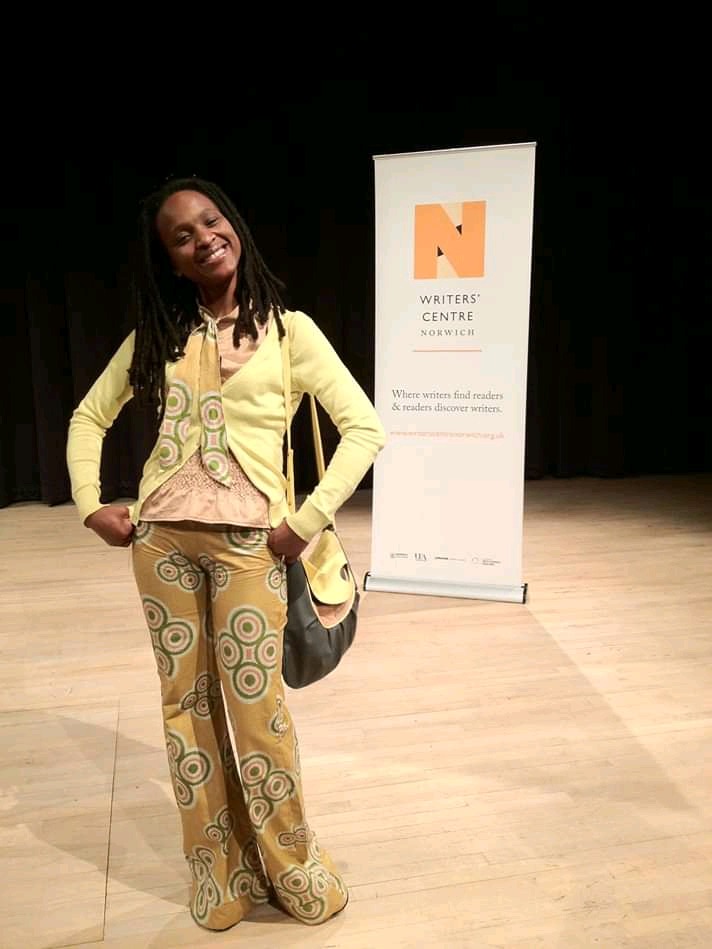 In September 2016, Unigwe's novel Night Dancer (published in 2012) was shortlisted for the NLNG Nigeria Prize for Literature; the winner was subsequently announced as Abubakar Adam Ibrahim.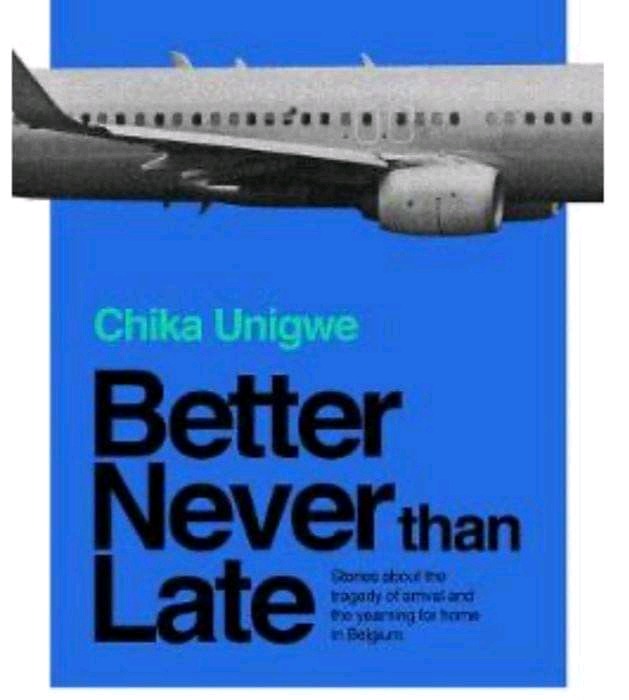 #9. Cyprian Ekwensi
Cyprian Ekwensi MFR, 26 September 1921 – 4 November 2007, was a Nigerian author of novels, short stories, and children's books.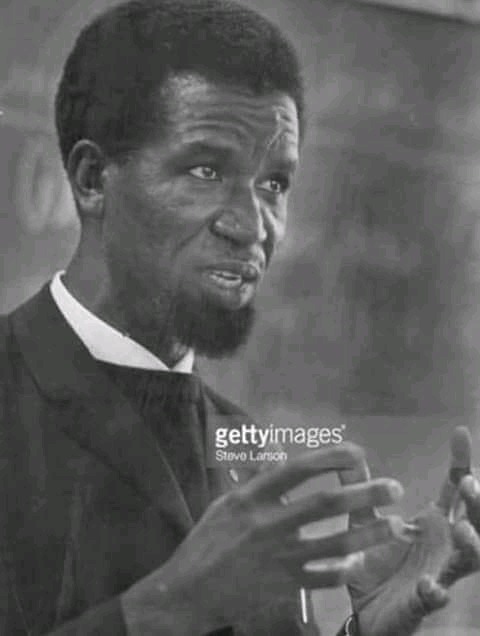 Cyprian Odiatu Duaka Ekwensi, an Igbo , was born in Minna , Niger State . He is a native of Nkwelle Ezunaka in Oyi local government area, Anambra State , Nigeria. His father was David Anadumaka, a story-teller and elephant hunter.
Ekwensi attended Government College in Ibadan , Oyo State , Achimota College in Ghana, and the School of Forestry, Ibadan , after which he worked for two years as a forestry officer. He also studied pharmacy at Yaba Technical Institute , Lagos School of Pharmacy, and the Chelsea School of Pharmacy of the University of London . He taught at Igbobi College.
Ekwensi married Eunice Anyiwo, and they had five children. He has many grandchildren, including his son Cyprian Ikechi Ekwensi, who is named after his grandfather, and his oldest grandchild Adrianne Tobechi Ekwensi.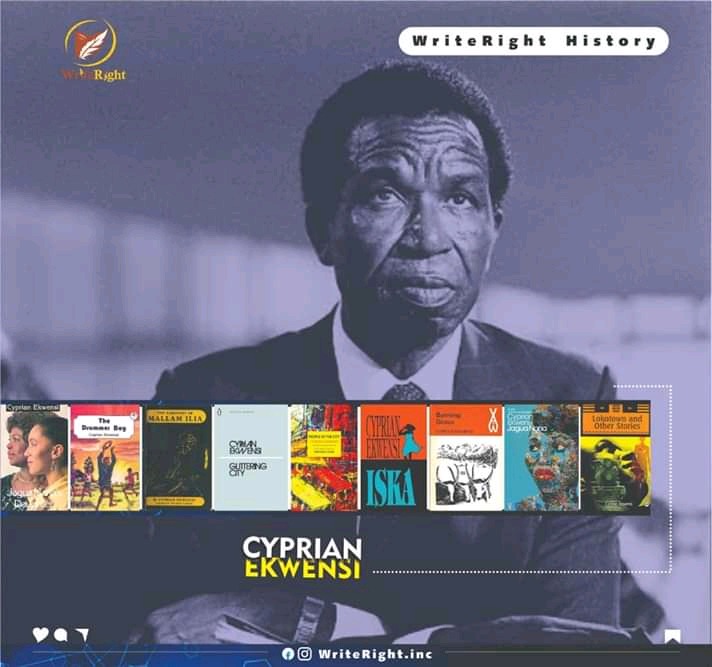 Ekwensi wrote hundreds of short stories, radio and television scripts , and several dozen novels, including children's books. His 1954 People of the City was his first book to garner international attention. His novel Drummer Boy (1960), based on the life of Benjamin 'Kokoro' Aderounmu was a perceptive and powerful description of the wandering, homeless and poverty-stricken life of a street artist. His most successful novel was Jagua Nana (1961), about a Pidgin-speaking Nigerian woman who leaves her husband to work as a prostitute in a city and falls in love with a teacher. He also wrote a sequel to this, Jagua Nana's Daughter.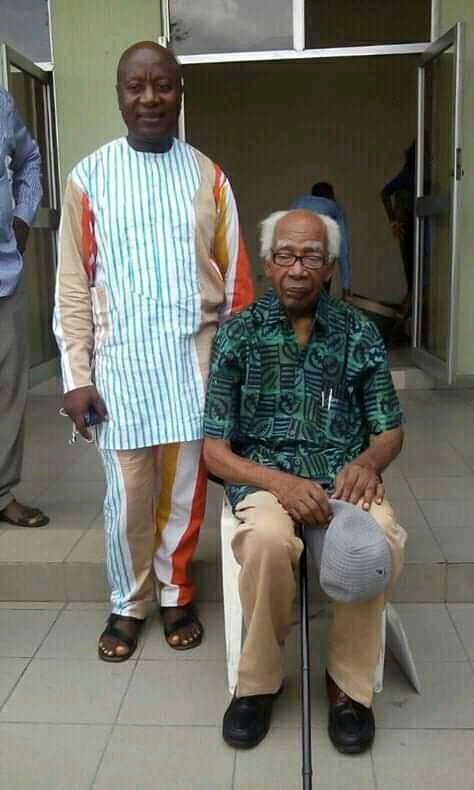 In 1968, he received the Dag Hammarskjöld International Prize in Literature. In 2001, he was made an MFR and in 2006, he became a fellow of the Nigerian Academy of Letters.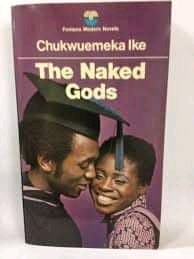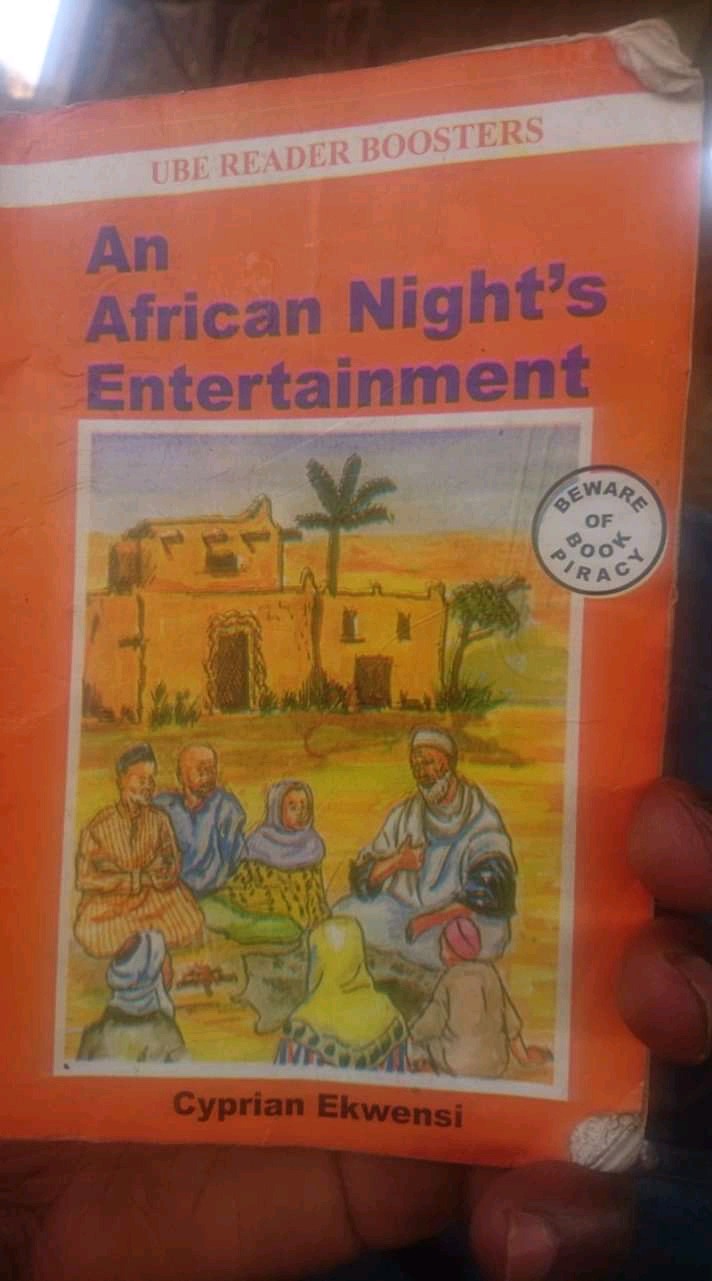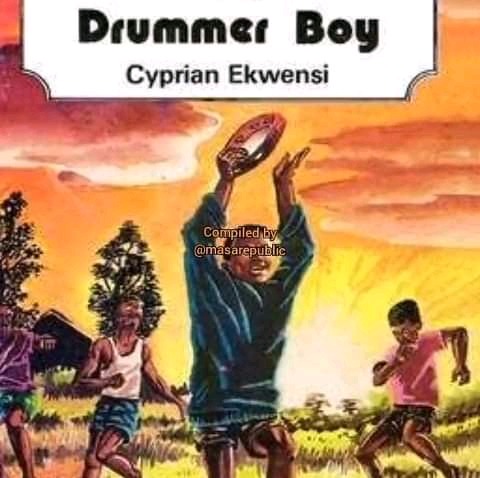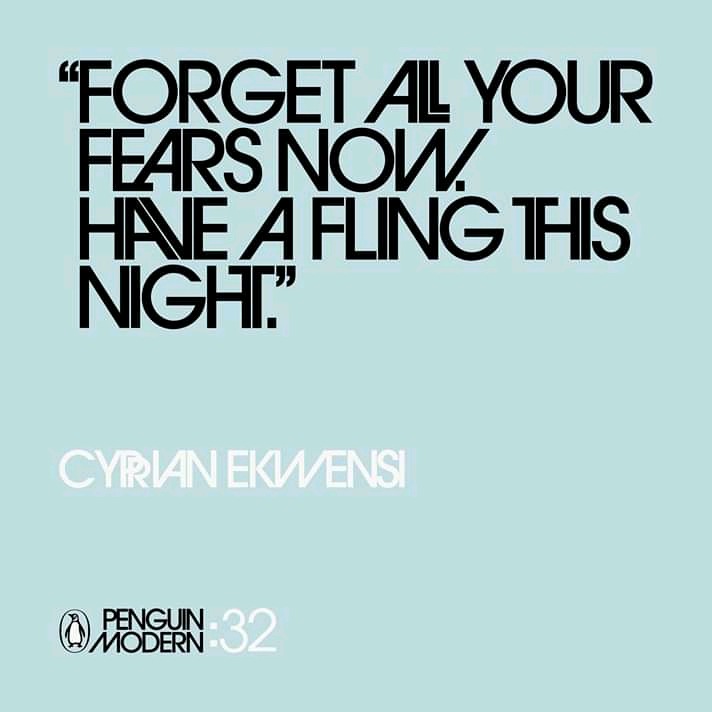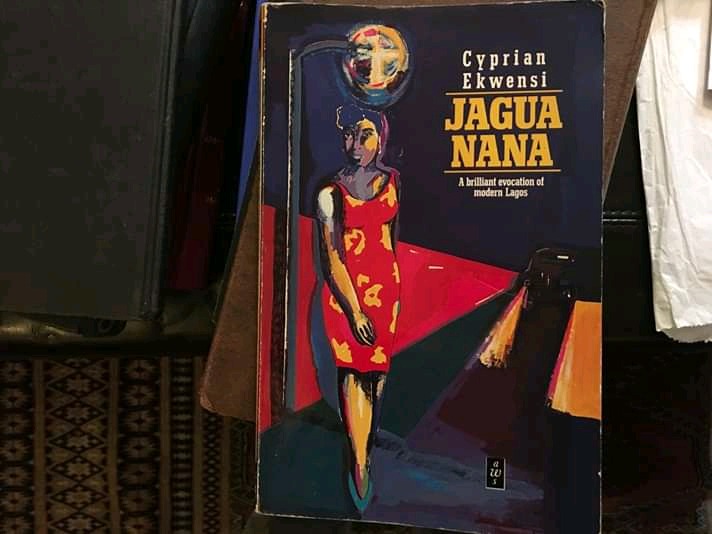 Content created and supplied by: AdoyiGreporter (via Opera News )
Opera News is a free to use platform and the views and opinions expressed herein are solely those of the author and do not represent, reflect or express the views of Opera News. Any/all written content and images displayed are provided by the blogger/author, appear herein as submitted by the blogger/author and are unedited by Opera News. Opera News does not consent to nor does it condone the posting of any content that violates the rights (including the copyrights) of any third party, nor content that may malign, inter alia, any religion, ethnic group, organization, gender, company, or individual. Opera News furthermore does not condone the use of our platform for the purposes encouraging/endorsing hate speech, violation of human rights and/or utterances of a defamatory nature. If the content contained herein violates any of your rights, including those of copyright, and/or violates any the above mentioned factors, you are requested to immediately notify us using via the following email address operanews-external(at)opera.com and/or report the article using the available reporting functionality built into our Platform See More