A few hours ago, a lady posted photos of herself and made a comment that has caused mixed reactions on social media. The rate at which some ladies seek validation for their lifestyle is becoming a norm to them. 
As a matter of fact, when I came across a post about choosing between 800 million Naira or spend a night... by a lady identified as Mary on Twitter, I was surprised by the lady's comment. And just like every other person, I will rather take the 800 million Naira. 
After making the post, some of her followers have made their choices and the majority of the people went for the money than to spend a night that may later be unproductive. Even though she is beautiful and looks great in her outfit, many people chose to get the money than act the other way around. 
Having said that, you would agree with me that with 800k, one would do so many things with it and from a point of view, 800k is a lot of money that can change your life for the better. Now, the question is what would have been your choice if you were presented with the offer?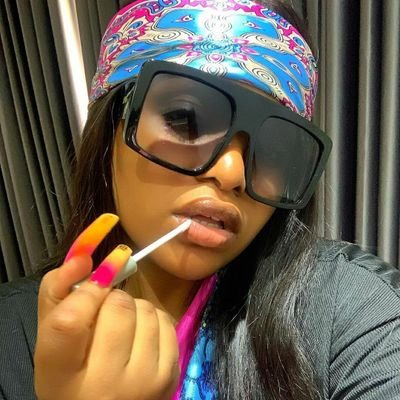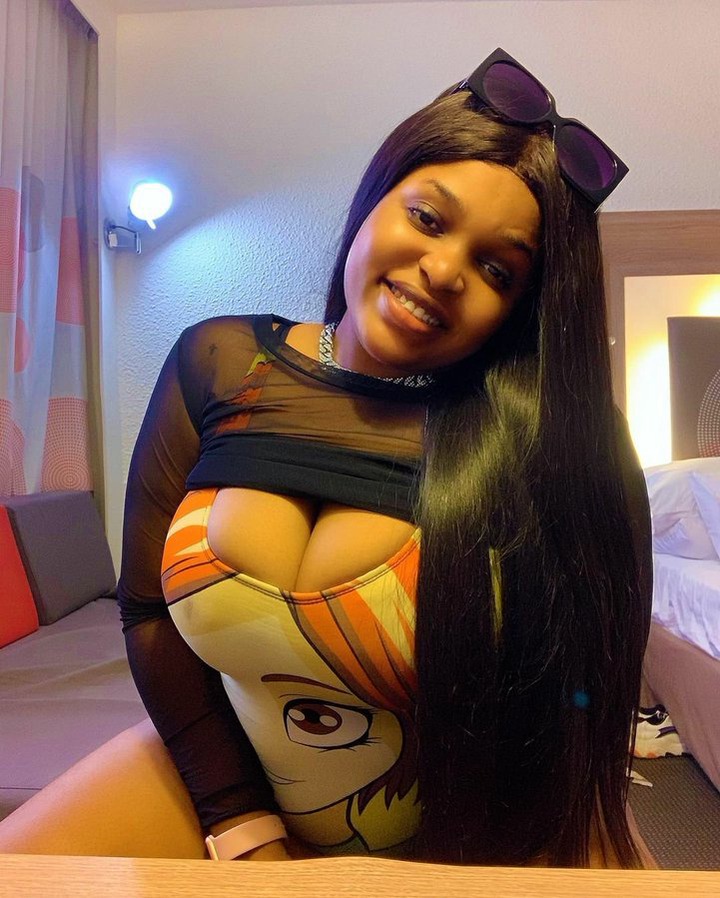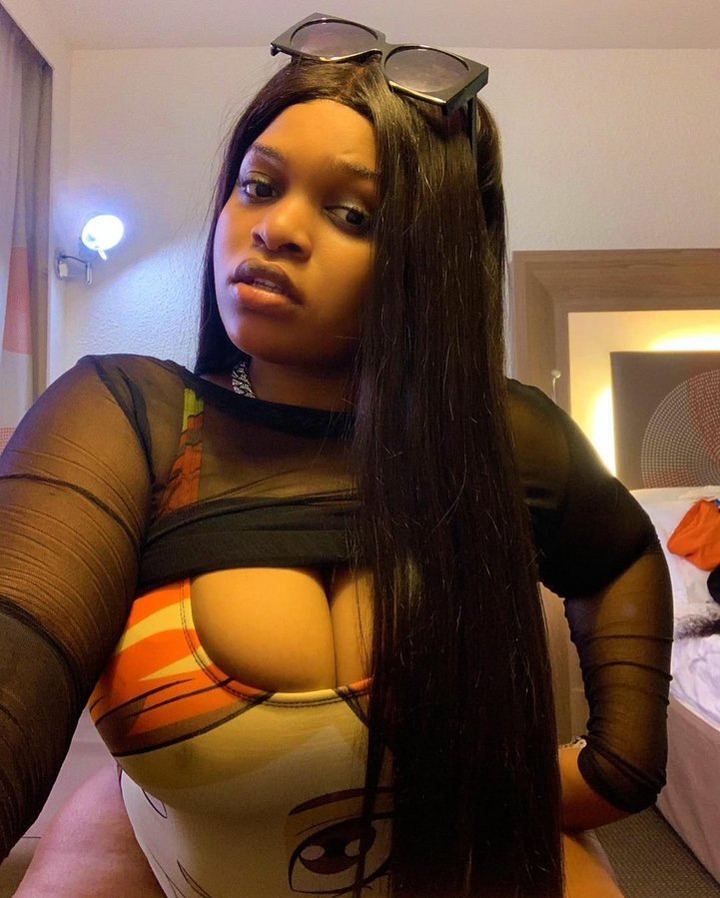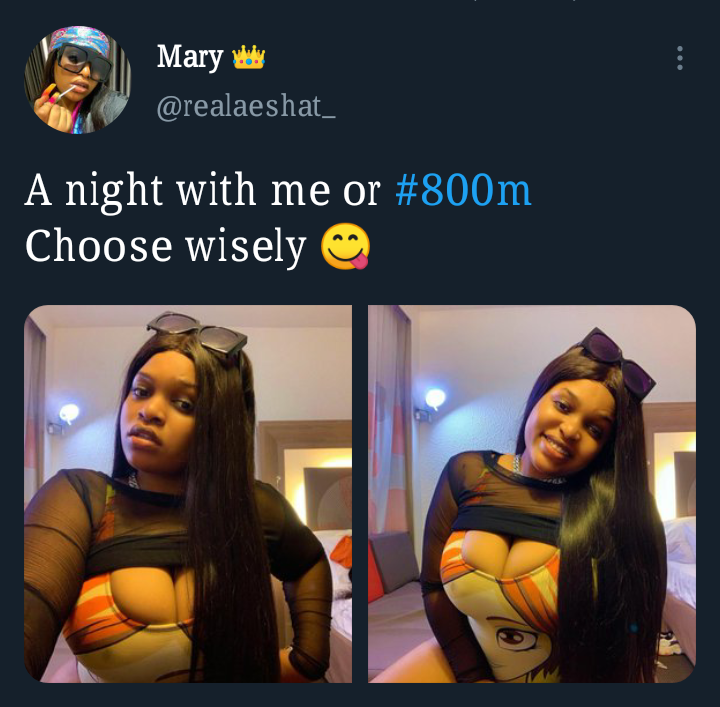 See people's reactions below after the tweet went viral on social media a few hours ago;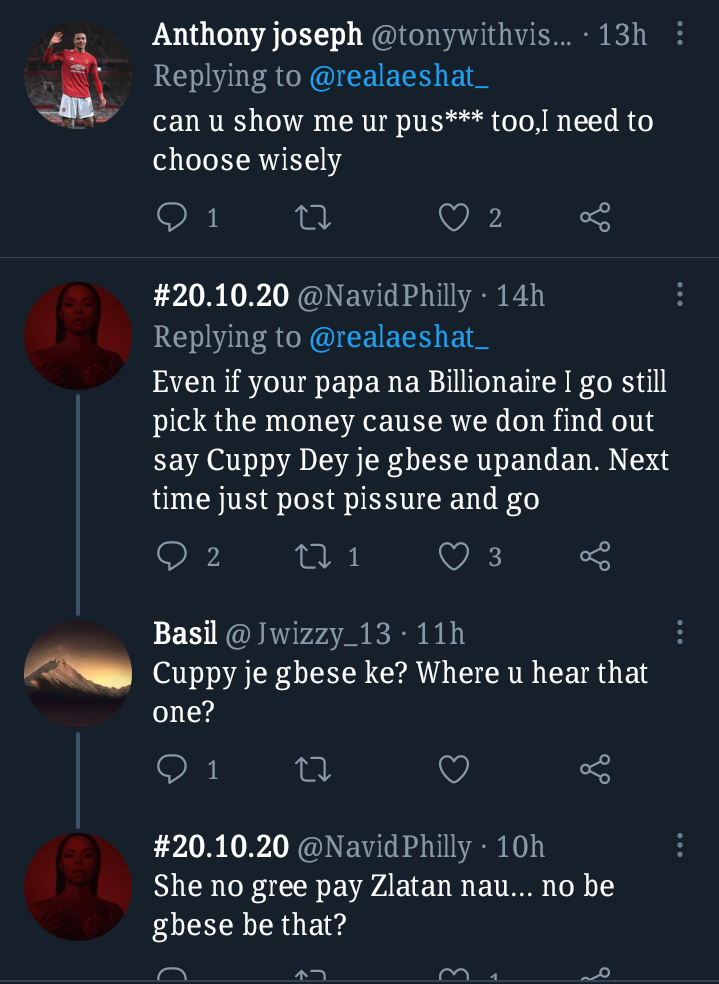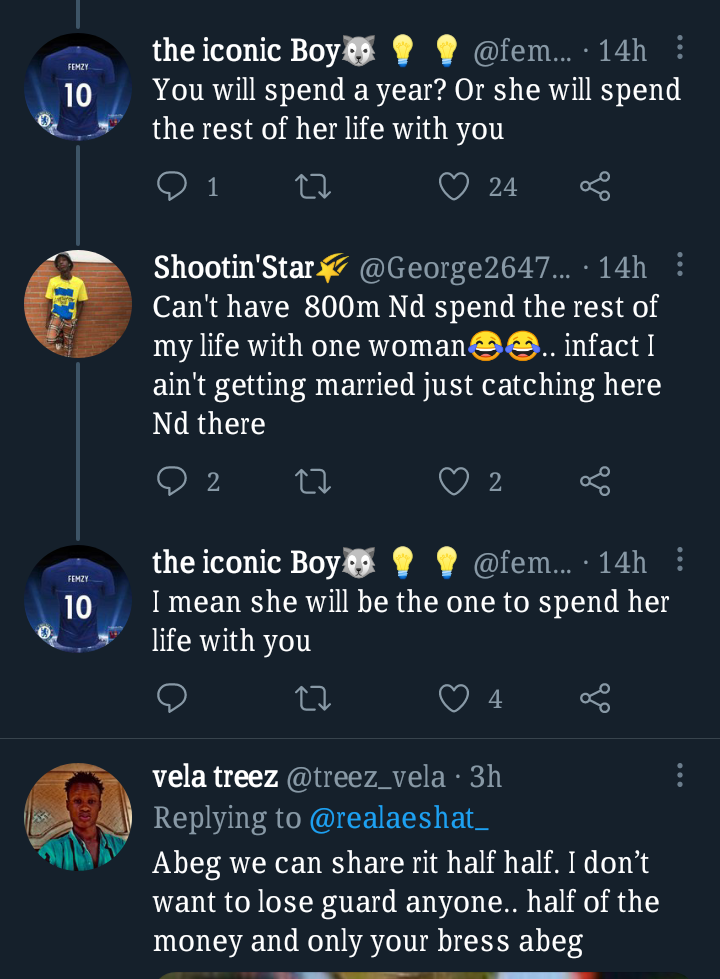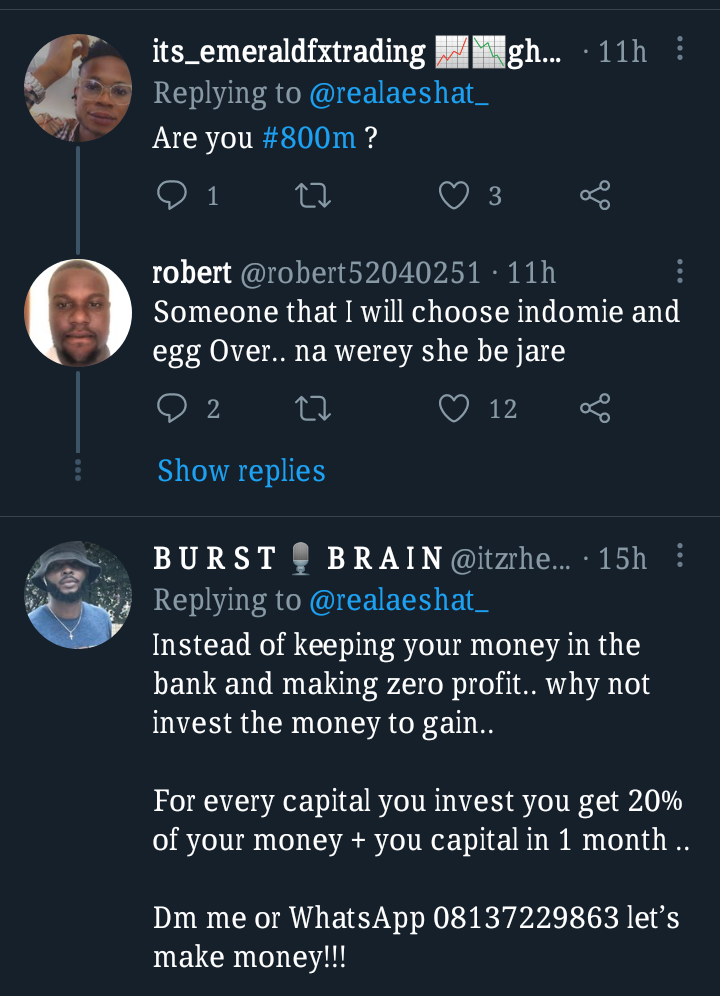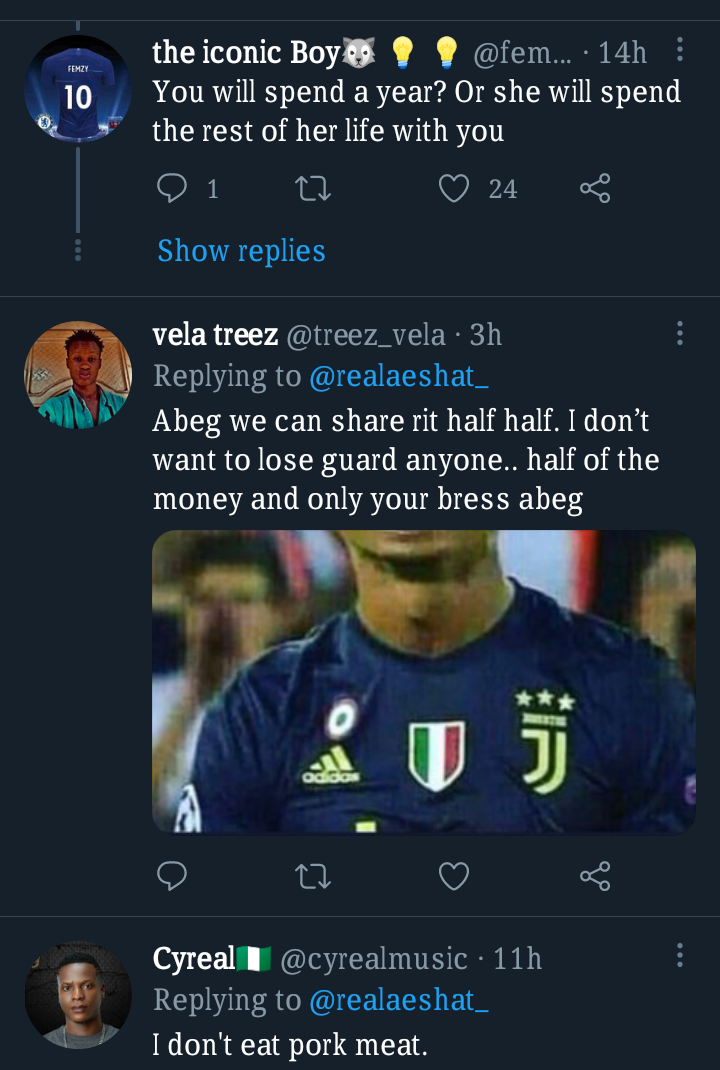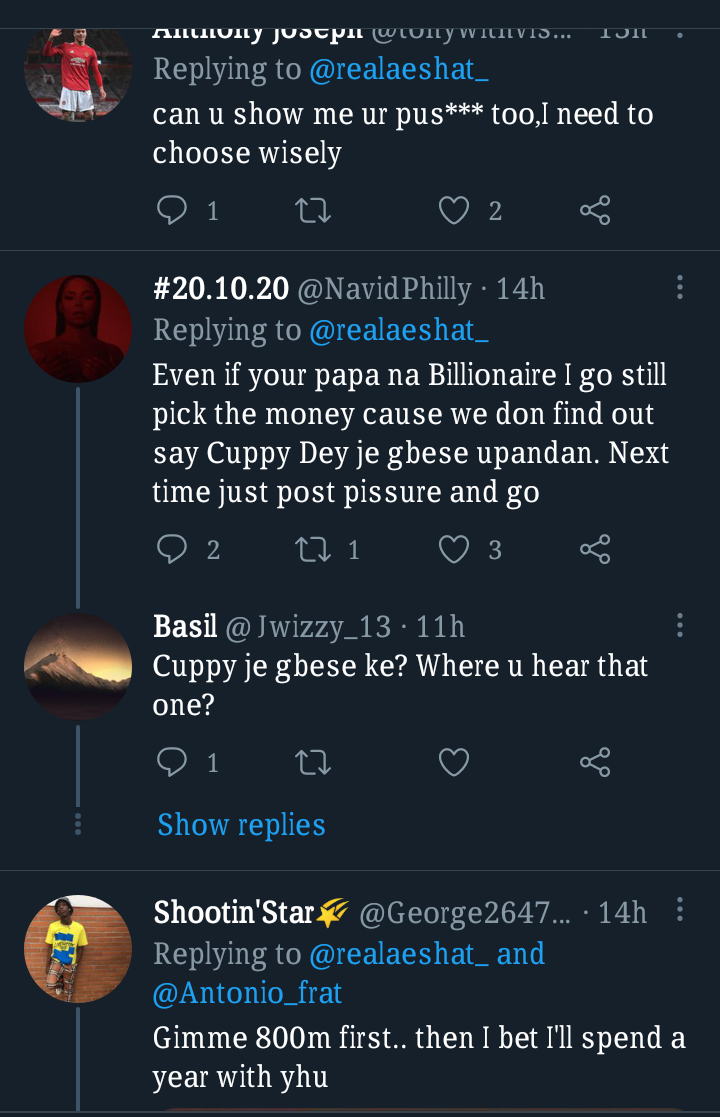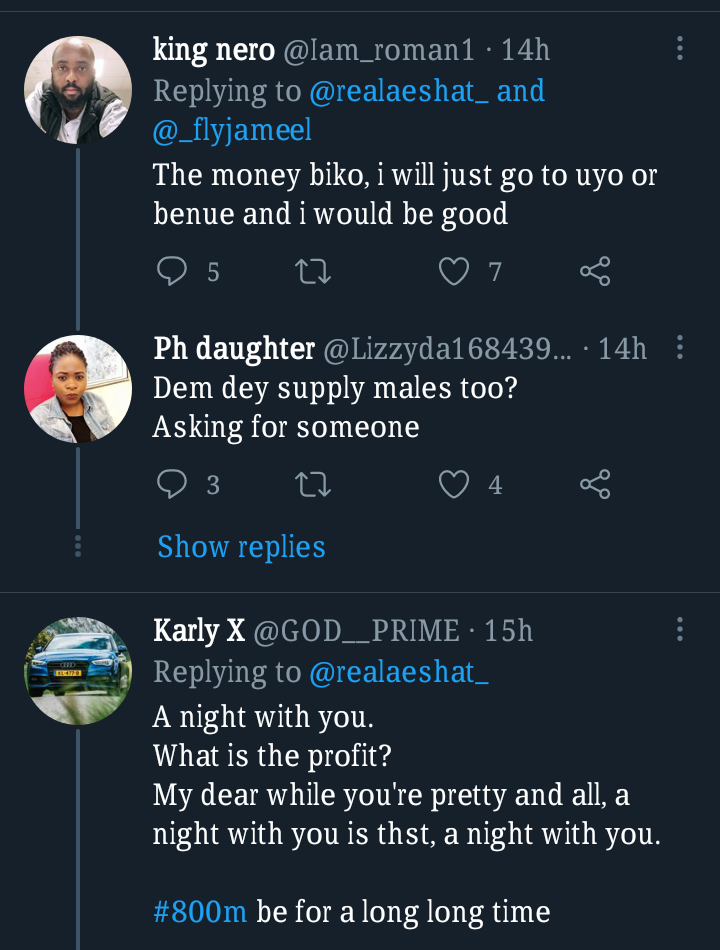 What's your take on this development? Tell us what would you choose between a night with her or 800 million Naira? Let's hear from you soon.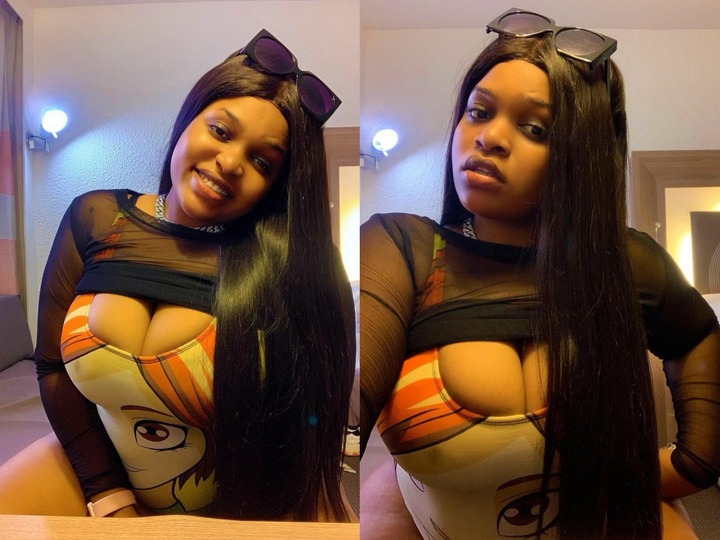 Content created and supplied by: Oluwapolycarp (via Opera News )