Mixed Reactions As A Girl Claims Her Boyfriend Calls Her Hoodlum Beacuse Of The Way She Eats.
One of the most important thing in life is satisfaction. There are a lot of things we do make ourselves happy and the happiness we get from doing literally means we are satisfied at that moment.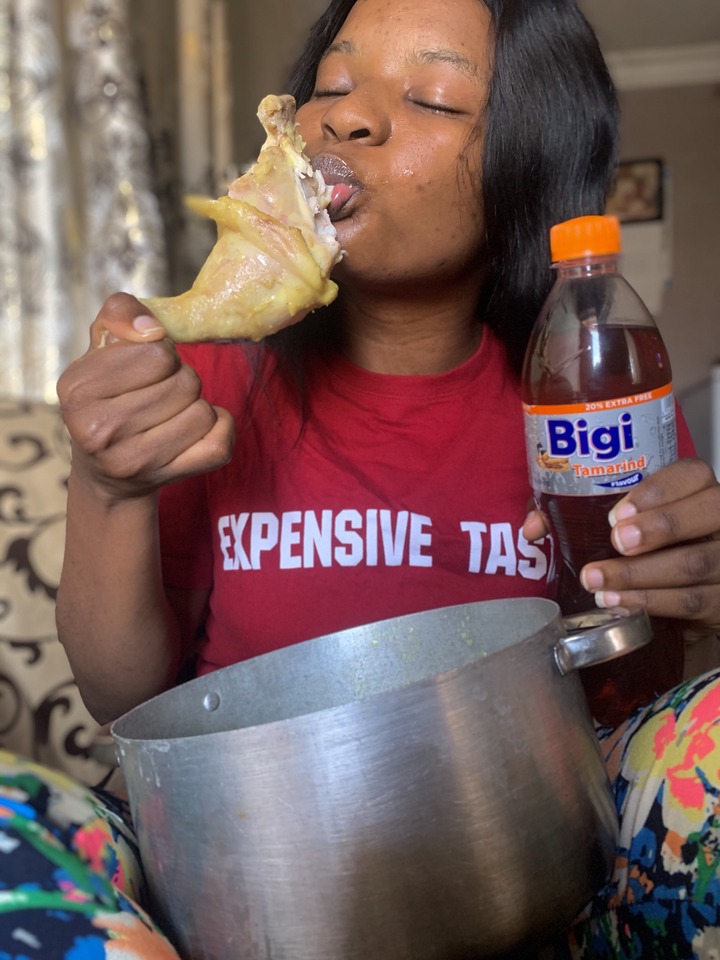 This is a story of a girl on Twitter with Account Handle [rutie_ xx] who loves eating. People like this are called Foodie. But what she said was her boyfriend used to call her Hoodlum because she is too wasteful. See her tweets below.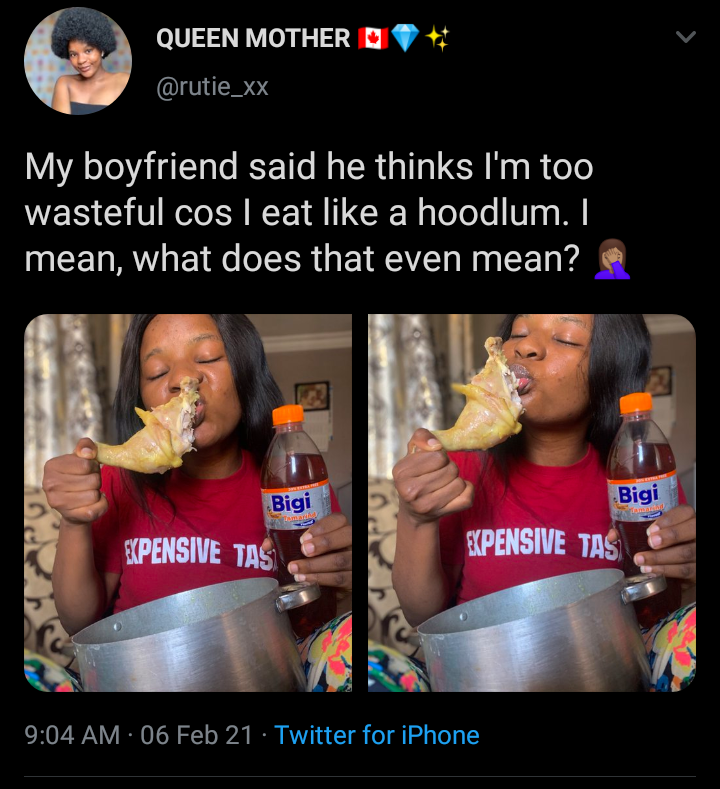 Some people even comment that the chicken she is cooking is unwell Cooked. While some claimed she will get fat. If eating food gives you a lot of satisfaction then why will anyone stops you from eating. Although there should be courtesy because it may become embarrassing if you do not watch how you do it when you are outside of your house.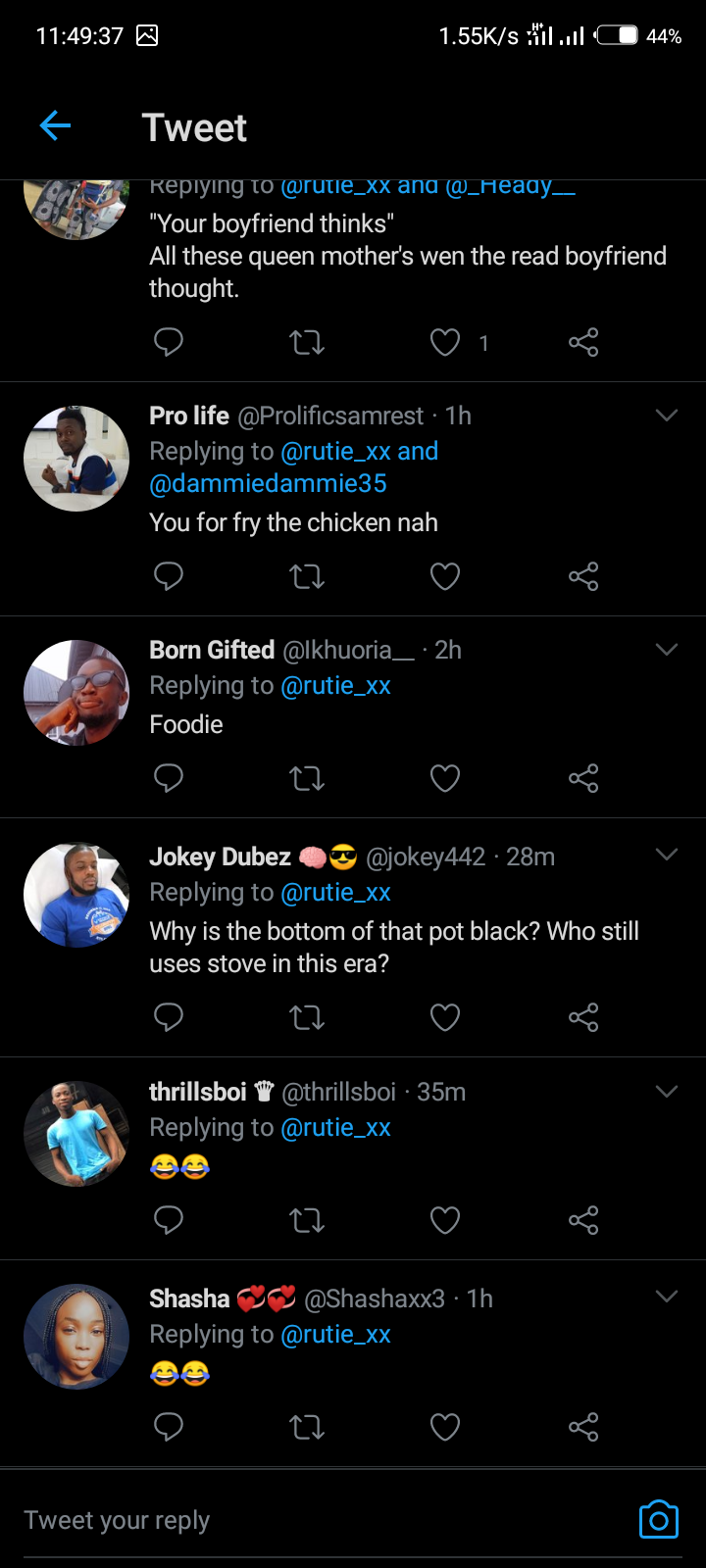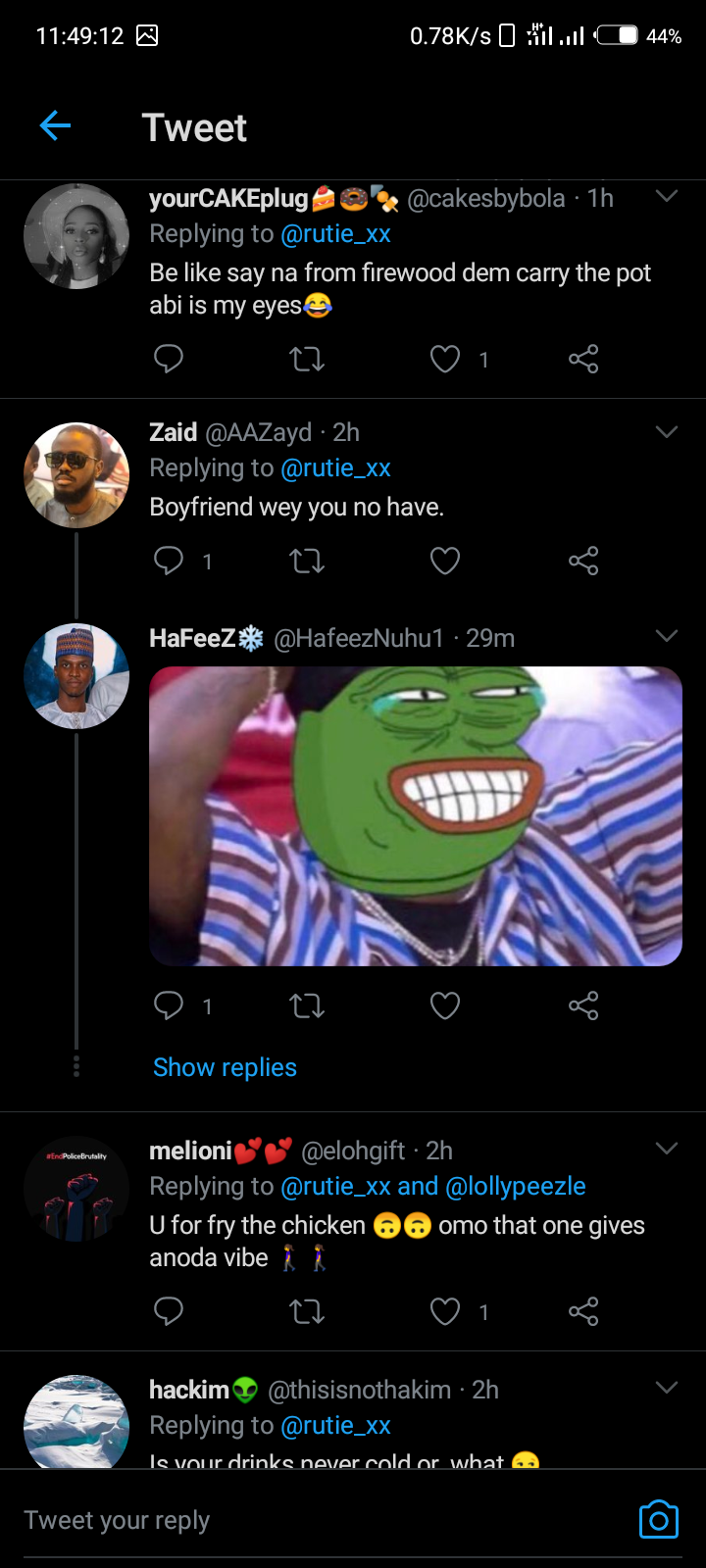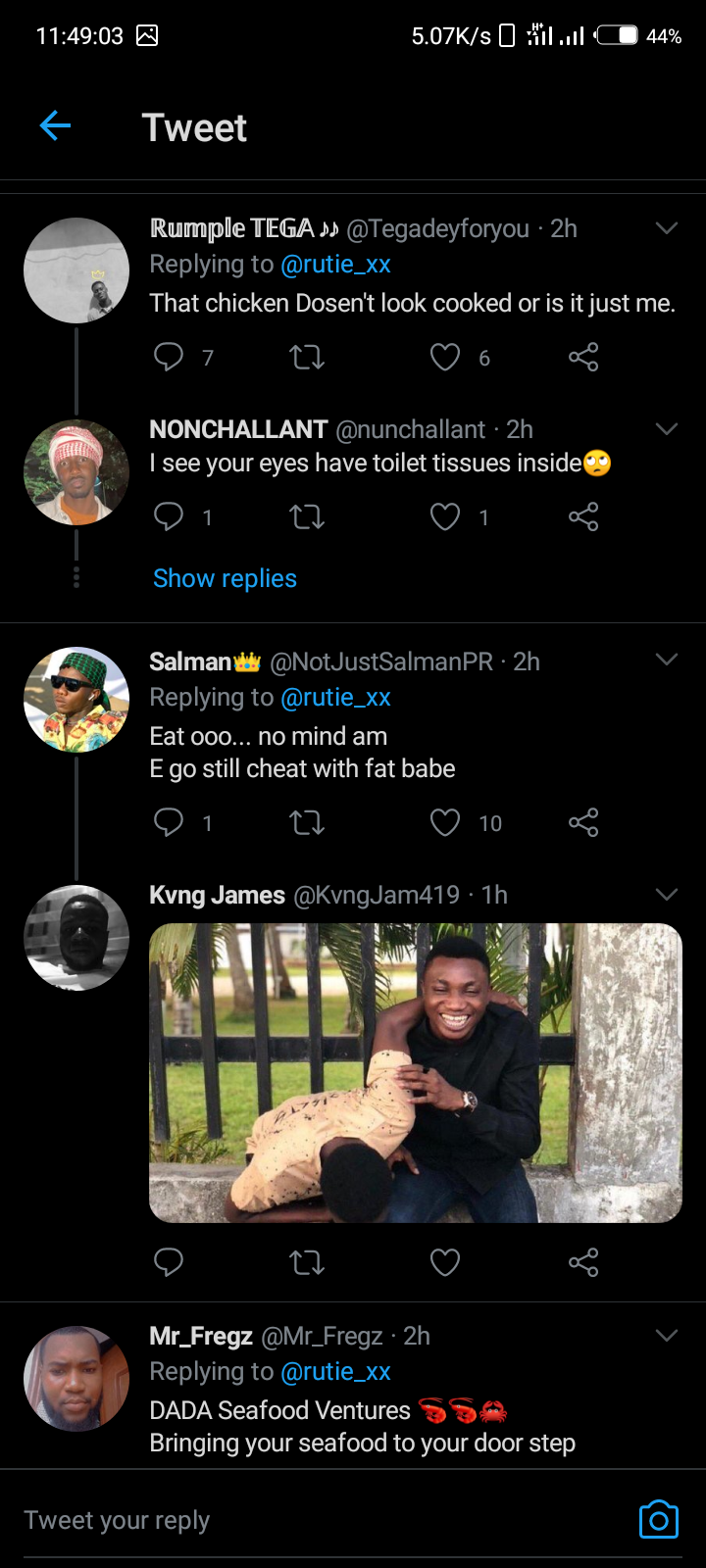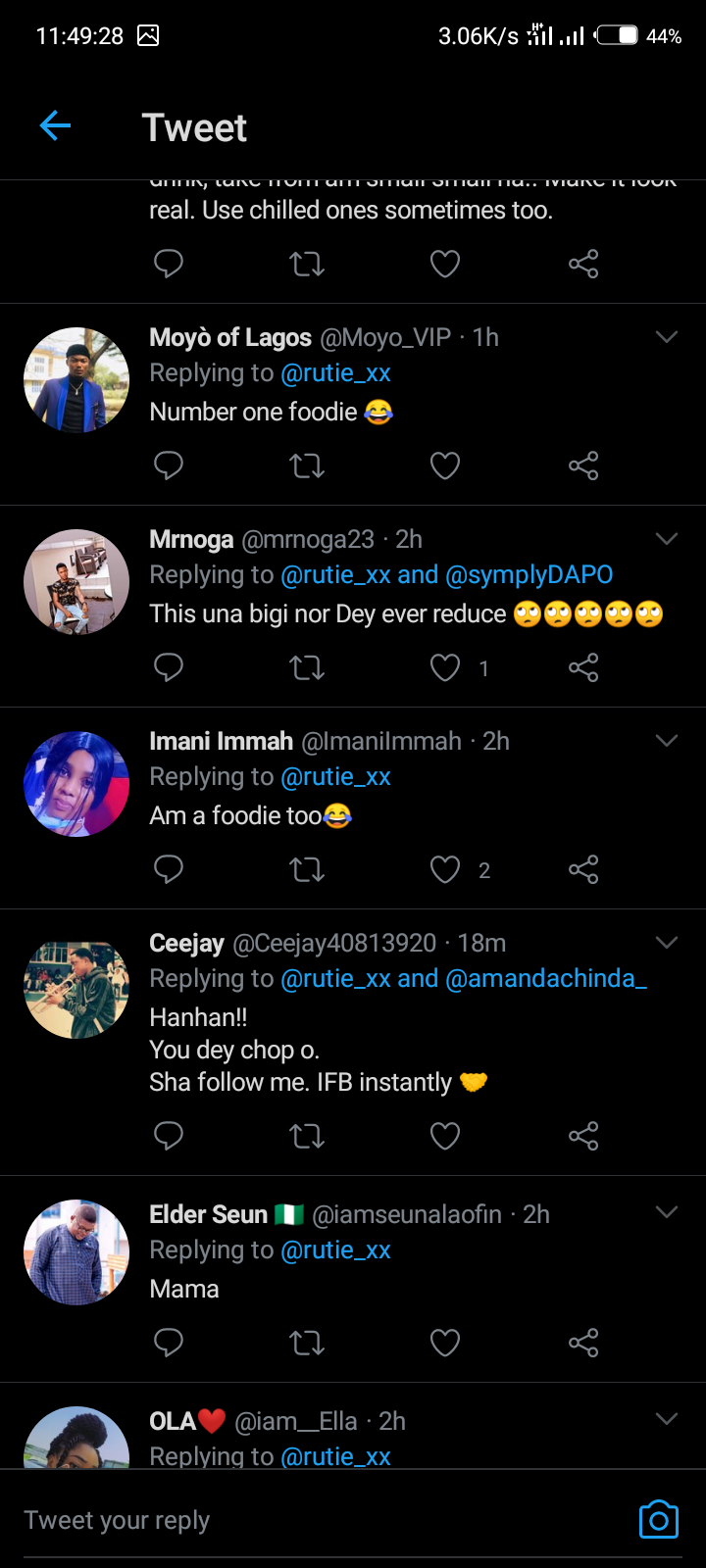 But at least you can enjoy it at the comfort of your house anytime Anyday. See people reactions about this Lady.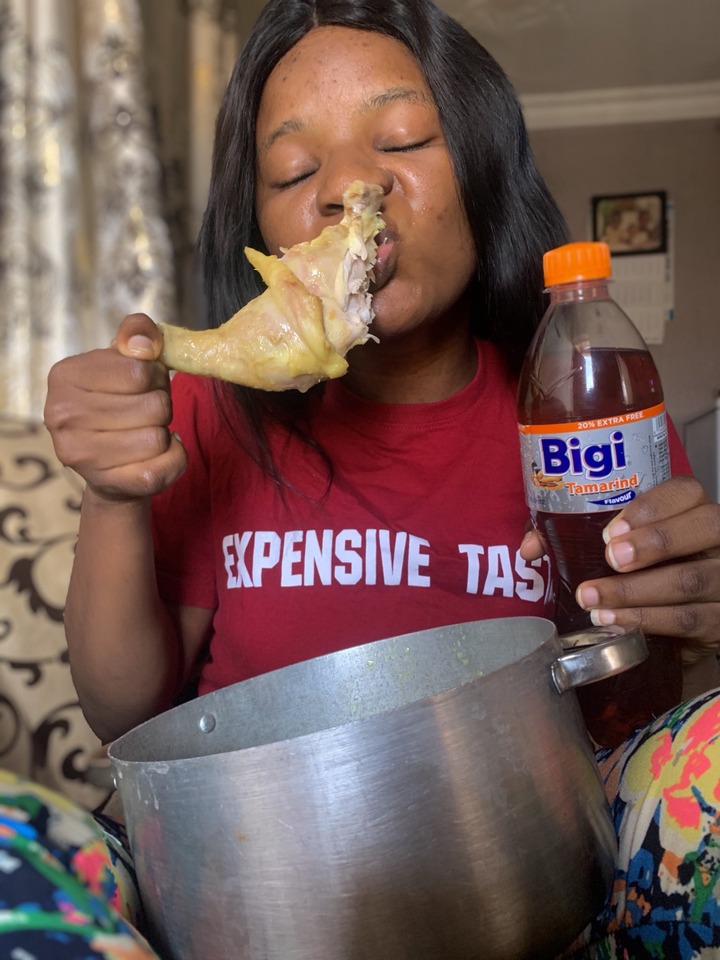 Do you also have something to say about this. The comments section is all yours. Drop your comment and follow-up to enjoy more.
Content created and supplied by: O.Afuw (via Opera News )