Nigeria is the home of various local slangs that have found their way into our lives, these slangs are sometimes mentioned in a statement or argument between two individuals. These slangs are either learned from a particular song, an error someone made on social media platforms or something that was there before Nigeria became a sovereign state
Although many of these slangs are only meant for a Nigerian person to understand neighboring country or Non-Nigerians who have become very close to Nigerian citizens might already be influenced by it one way or another. While a visitor who has never come in contact with a Nigerian person might find it difficult to understand these interesting and funny slangs, it might be very confusing when putting these slangs into sentences for someone who is not familiar with it.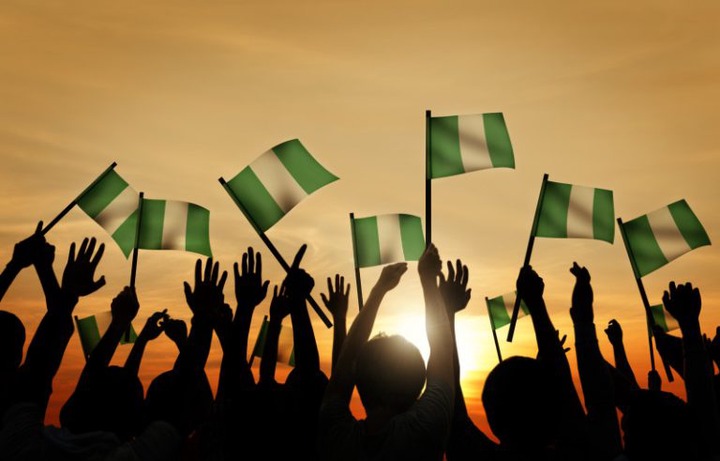 Below are some of the crazy and interesting slangs only a Nigerian person can relate to
The phrase Jara is a Noun originated from the pidgin English and it is frequently used when negotiating or buying, It suggests putting in extra or more when something has already been purchased or paid for. For instance, when purchasing food from a local eatery, the customer might ask for Jara, more on what he or she is paying for, for illustration, "Abeg, add Jara to my rice".
2. Abeg
Abeg is a pidgin English Adverb, which means, please. Just like please in English, 'abeg' is used as a friendly addition to proposals or orders. For illustration: "Help me call your father, abeg".
3. Mumu
The phrase mumu is a noun in pidgin English that can be used to indicate to a person as a fool or an idiot. The word is mostly derogative but occasionally occurs when intimate friends are engaged in a non-offensive speech. For Example: "This mumu boy is coming again"
4. Marlians
Marlians refers to loyal supporters of controversial Nigerian musician, Naira Marley. The term defines supporters of Naira Marley who abide in his principles, objectives, and methods.
5. Kolo
Kolo is a phrase that can be used metaphorically or precisely and it implies crazy or nuts. For Example: "The footballer don kolo".
6. Amebo
Amebo is a noun used to relate to a person who delights in or is a gossip. It can also be used to clarify an individual who likes to gist a huge deal. For Example: "You too like Amebo" or "That girl na proper Amebo
7. Ojoro
The term Ojoro is a verb frequently used to indicate one has been defrauded or regaled unfairly. It could likewise imply something that is incorrect or false in and completely unsatisfactory. For Example: "No do me ojoro".
8. Ehen
This specific phrase is an expression that could imply several things. If it carries a question mark, it could mean "is that so?", "Really?", "like seriously?", etc. And it could indicate the same words but with an exclamation, if it carries the exclamation dot.
9. Ajebutter
Also 'Ajebo', 'butty', or 'omo butty; it implies to one born with a silver spoon. You are more prone to hear the term frequently from comedians as they get to make fun of the rich and the poor and how they respond to conditions. Ajebutter is a coinage of two terms "aje" and "butter", implying one who eats butter in the Yoruba language.
10. Ajepako
Ajepako is the opposite of Ajebutter and it relates to a person born without a silver spoon, somebody who is brought up from a humble background, with small or no passage to specific essential things. Like Ajebutter, Ajepako comes effective with the coming together of two words; 'aje' one who (eats) and pako (wood), meaning one who eats wood.
12. Aso Ebi
Aso Ebi is a mixture of two Yoruba words, 'aso' (clothes) and 'Ebi' (family), and it means to uniformed attires mainly worn at public meetings or celebrations by a specific group of people. Today, still, Aso Ebi signifies uniformed native attires worn for an important occasion, which include wedding ceremony.
13. Orobo
Orobo is a Yoruba term used to portray a very chubby or fat person. While it is clearly of Yoruba origin, the phrase has managed to find its path into the everyday speech of Nigerians even when reciting the English language. Note that the word can be derogative.
14. Lepa
Lepa, a Yoruba phrase meaning 'flattened' is used to portray a person that is very tiny, slim, or trim. Depending on how it occurs in a speech, it can be narrowly derogative or flattering.
15. Wahala
Wahala indicates trouble in Nigeria. Wahala pronounced (wa-ha-la) indicates trouble or crisis and its root is the Yoruba language even though it is normally used throughout Nigeria.
16. Maga/Mugu
The words 'maga' or 'mugu' are words used to relate to people who are handily misled, tricked or duped of their riches, belongings or properties. 'Maga' or 'mugu' further refers to people who are tolerant.
17. Fall my hand
This fascinating slang has been around for years and it simply means disappointed in someone or at something. If a person informs you that you 'fall their hand', it implies you disappointed them when they least expected you not to.
18. Shakara
The phrase 'shakara' is used to refer to show-offs. Shakara can likewise suggest one is very proud, arrogant, or aggressive. The term is clearly pidgin and has been in use for decades in Nigeria.
19. Bobo
Bobo is a phrase used to refer to a male friend or a close buddy. It can likewise be used for a young guy one is older than. Among females, bobo can signify a male friend or a boyfriend, a good-looking dude, or a gentleman.
20. Sisi
Sisi is a Yoruba phrase used to relate to a young, beautiful female, especially a single lady. Matured women who are referred to as 'sisi' are related to as such to tease them that their beauty can compare with that of younger ladies
21. Ogbeni
Ogbeni is a Yoruba phrase implying 'Mr.'. The term had long been in existence before the past governor of Osun State, Ogbeni Rauf Aregbesola had used it in place of the English word 'Mr.'
22. Oyibo
Oyinbo is a Nigerian phrase used in pidgin English to refer to white civilization. In Nigeria, it is commonly used to relate to an individual of European descent or tribe recognized to not be culturally African.
 23. Chop
Chop in the Nigerian Pidgin English refers to Eat. Meaning "I want to chop" means "I want to eat or I'm hungry
24. Shenkes
Shenkes is a powerful pidgin phrase signifying a beautiful girl.
25. Agbero
Agbero is a pidgin word meaning motor park hoodlum or touts. Agbero could similarly relate to street lads defined by disobedience or arrogance.
If you love this article, please kindly like, share, and drop your comments in the comment section below.
Don't forget to follow this page for more interesting articles to your reading pleasure
Content created and supplied by: Myoung1234 (via Opera News )
Opera News is a free to use platform and the views and opinions expressed herein are solely those of the author and do not represent, reflect or express the views of Opera News. Any/all written content and images displayed are provided by the blogger/author, appear herein as submitted by the blogger/author and are unedited by Opera News. Opera News does not consent to nor does it condone the posting of any content that violates the rights (including the copyrights) of any third party, nor content that may malign, inter alia, any religion, ethnic group, organization, gender, company, or individual. Opera News furthermore does not condone the use of our platform for the purposes encouraging/endorsing hate speech, violation of human rights and/or utterances of a defamatory nature. If the content contained herein violates any of your rights, including those of copyright, and/or violates any the above mentioned factors, you are requested to immediately notify us using via the following email address operanews-external(at)opera.com and/or report the article using the available reporting functionality built into our Platform See More