The American actor and former professional wrestler Dywane Johnson has just shared a photo of his massive body, through his Instagram account after undergoing his first cupping therapy.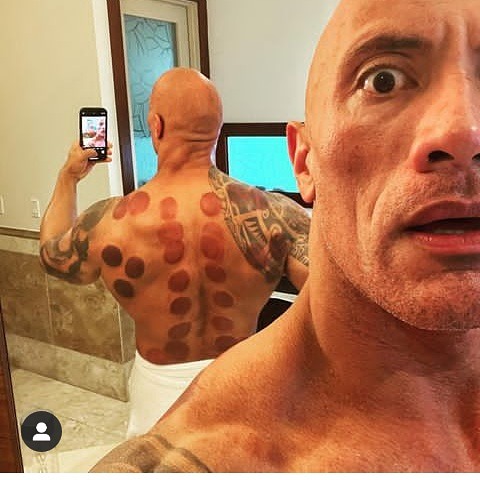 In his post the heavy actor stated why it was necessary for him to take up the cupping therapy for his massive body.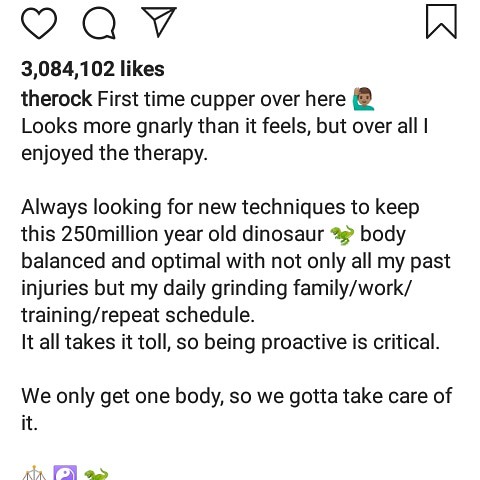 Cupping therapy is a form of alternative medicine, in which a local suction is created on the skin with the application of heated cups, in attempt to reduce low back pain, fevers, poor appetite, indigestion and stroke rehabilitation. Practitioners, further claim that it helps in improving blood circulation.
The body builder actor Dwyane Johnson, who retired from professional wrestling in 2019 is always seen working extremely hard in the gym, in order to keep in shape for his roles in movies. A perfect role model for the growing generation of body builders and those who believe in hardwork and dedication.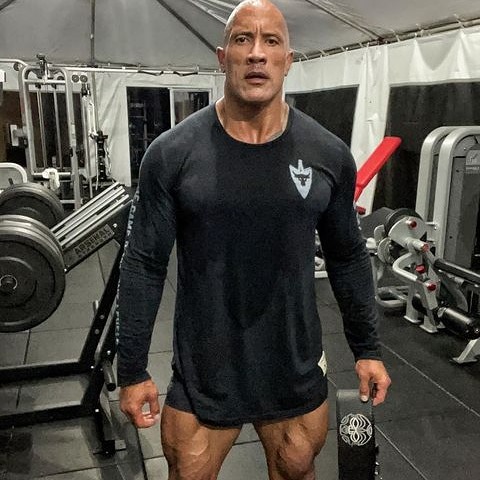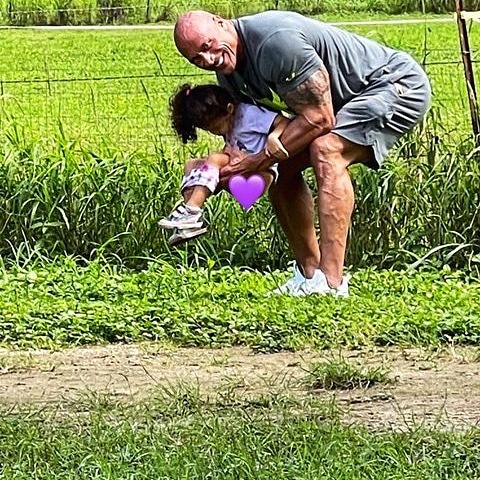 Content created and supplied by: Garavinho (via Opera News )