A cool and cozy morning to everyone reading this article today. You are welcome to me hood. Kindly click on the red follow button and follow for more updates and informations. Also do not forget to share, like and comment. 
Due to this cold weather, most people would love to bathe with hot or warm water so as not to feel much cold in the bathroom, while some people would prefer to bathe with cold water instead.
And some people with health issues or challenges, bathe with hot water even when there is no cold weather or season. While most people are used to bathing with with cold or hot water.
According to a post on Twitter this morning, the post was on Yaba Left Online Media Twitter page. It reads as follows: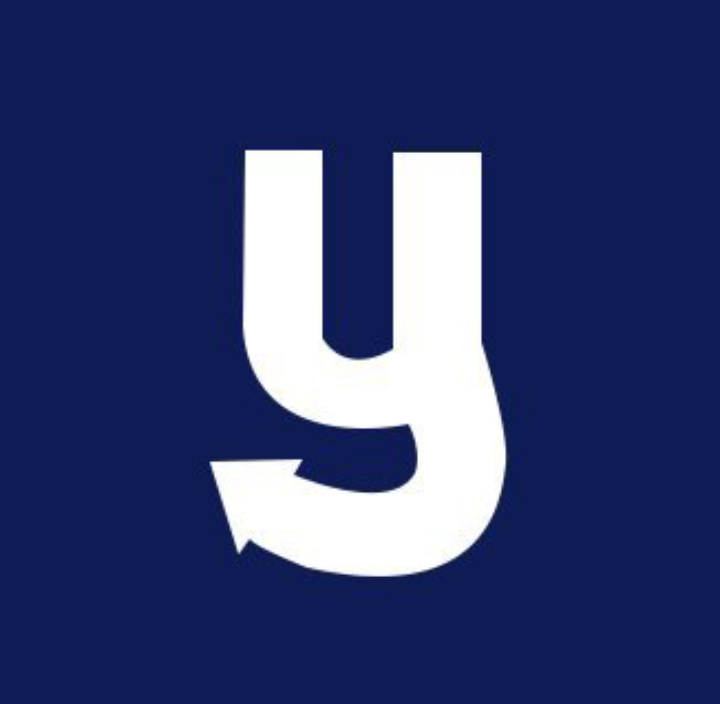 "Na mumu dey use hot water baff for harmattan".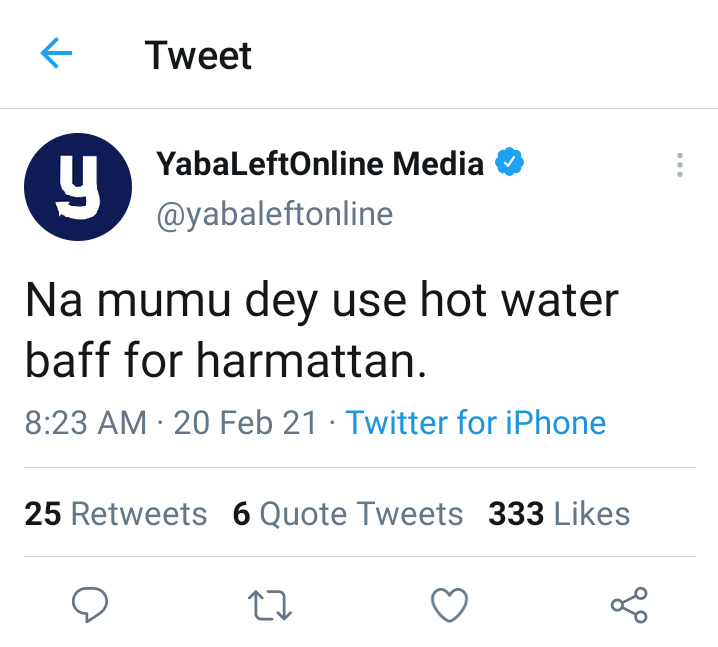 The only meaning to this post is that, the writer does not support or encourage people to bath with hot during cold seasons or weather, for reasons best known to him or her.
However, Twitter users have been dropping their aggressions and annoyance as regards this post. While some people are in support of the post, some are against it. Below are the screenshots of people's comments.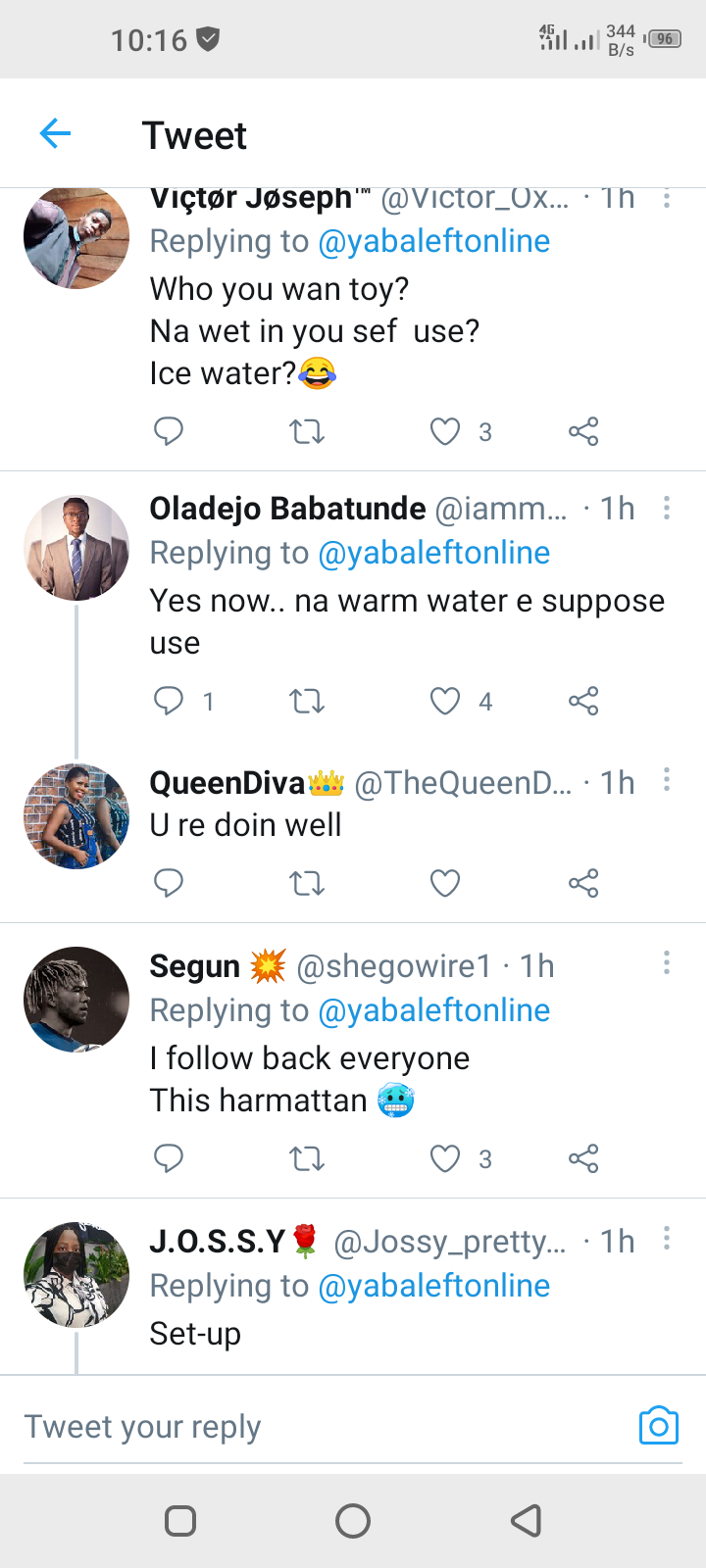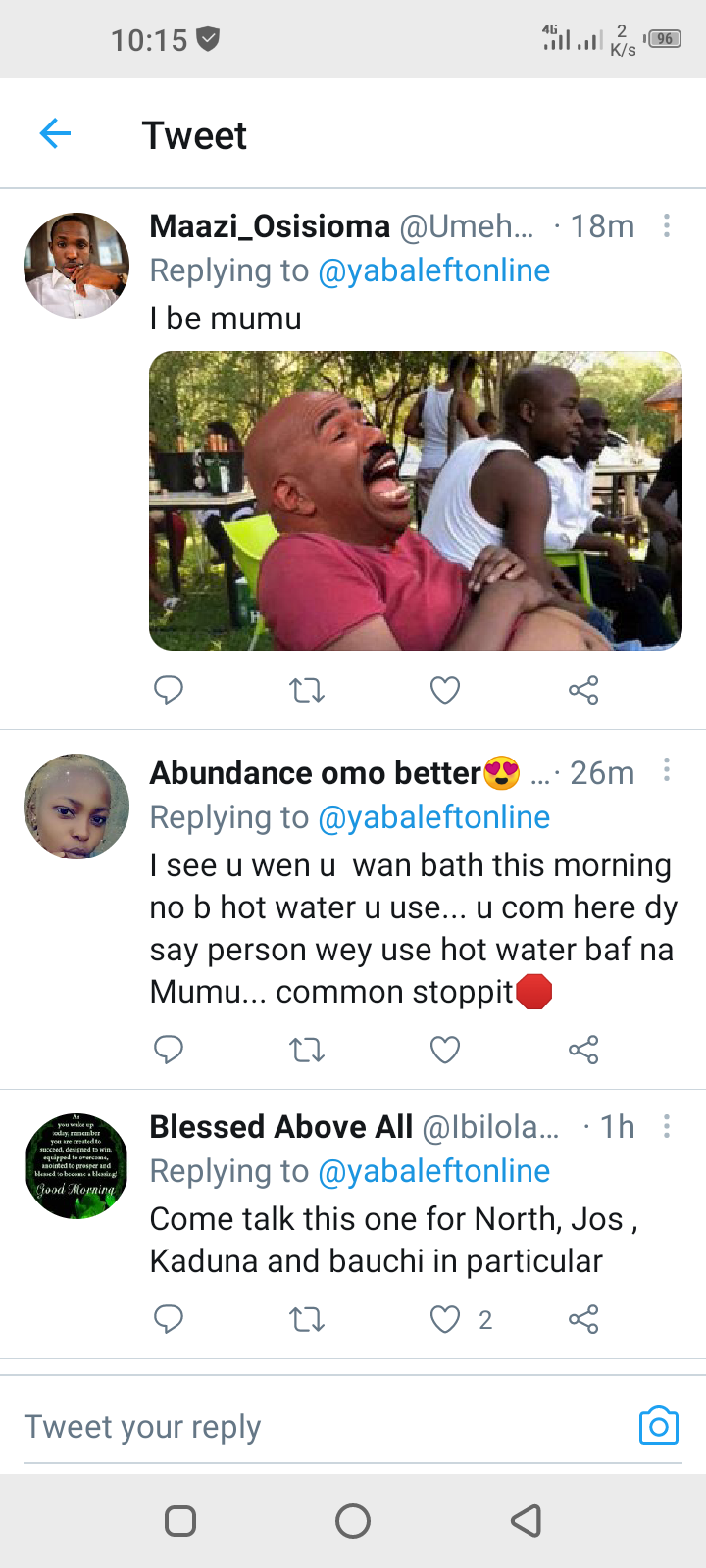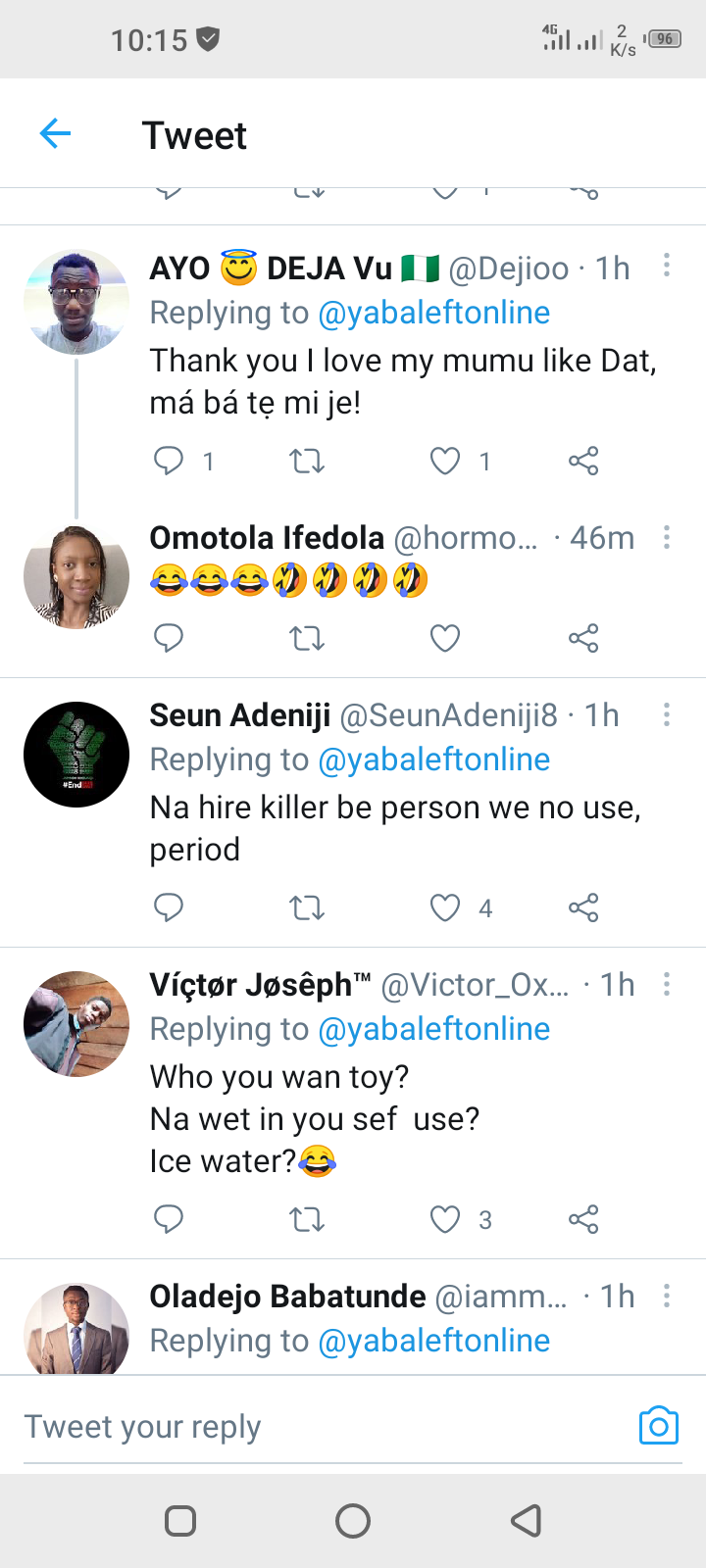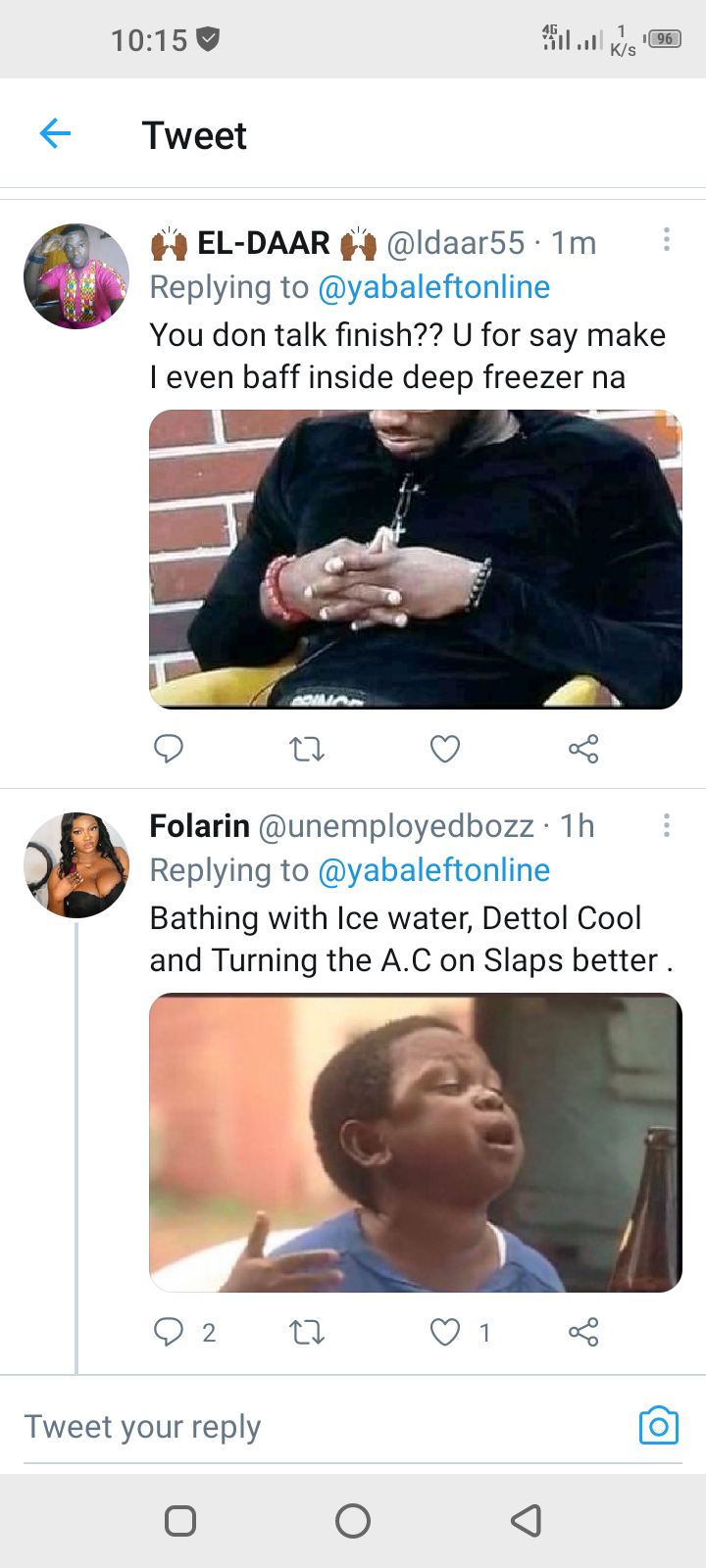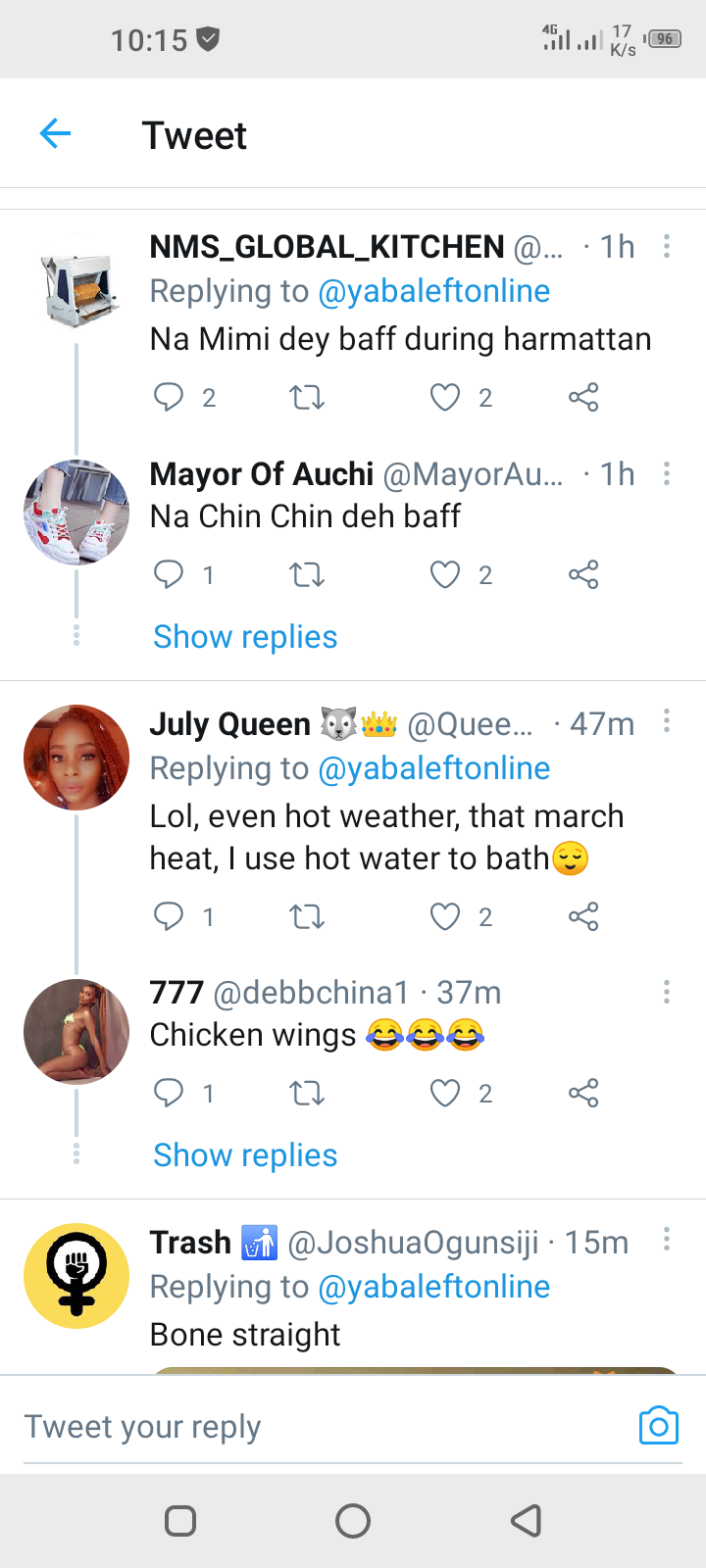 What is your take on this post too? Is is normal to bath with hot during cold weather? Kindly drop view and opinion on this in the comment section.
Content created and supplied by: Olralbel (via Opera News )