See what this lady said to Davido that got people talking...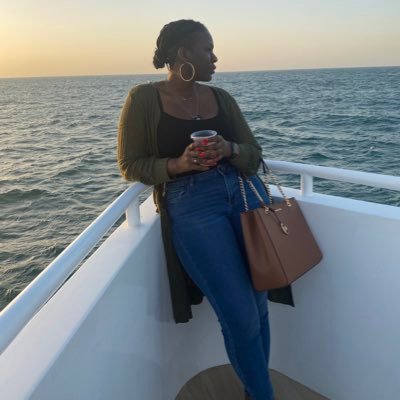 Just moments after Davido posted a picture on Twitter of himself prepare to depart the airport for a better time around the world, a Nigerian lady with the social handle @fummzzy responded with a quoted tweet saying that she wants to be hired as his pilot and fly the jet behind him.
The Nigerian lady's full name is Oluwafunmilayo Omolara Makinde. According to her, she introduced herself as a "24 years old female who holds a commercial pilot license in airplanes."
Meaning that she is very qualified to fly any commercial airline around the world with her license.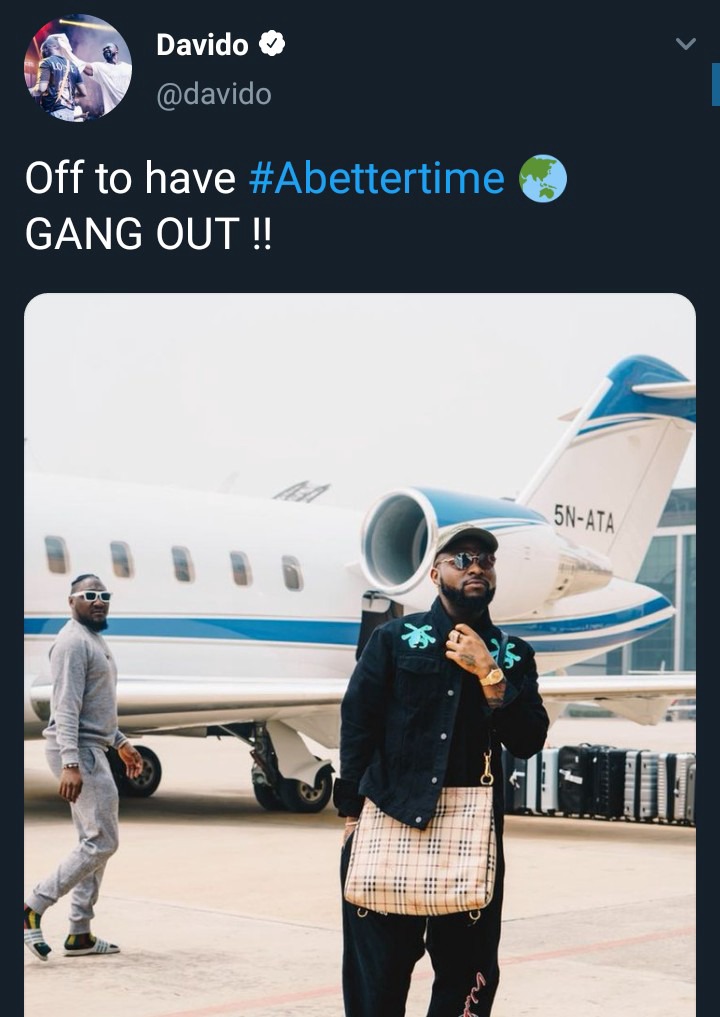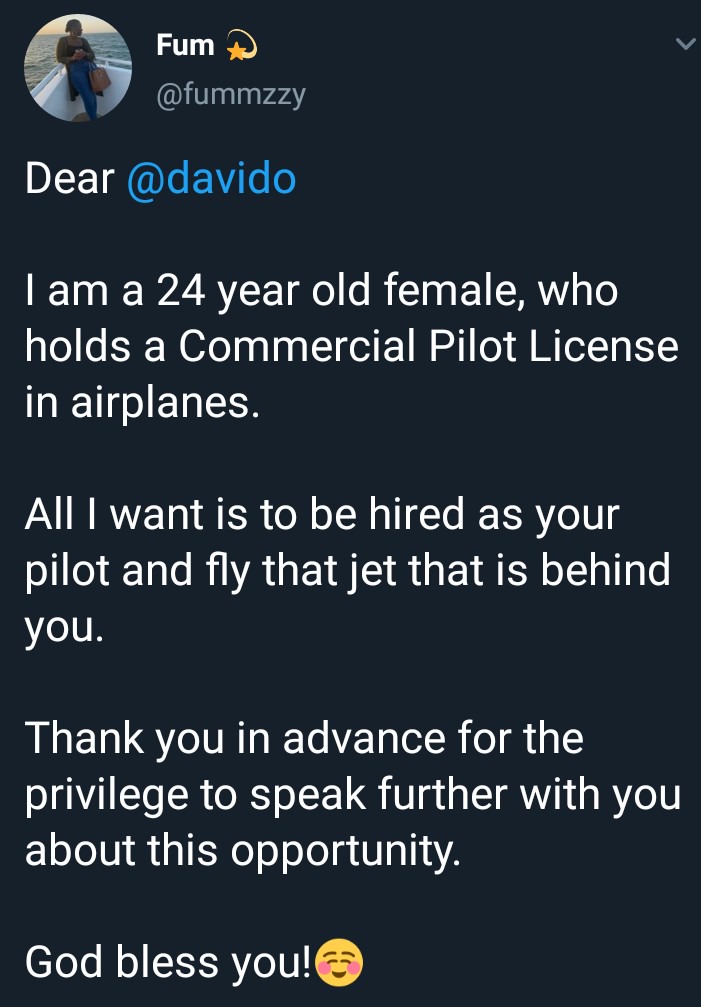 She also used the opportunity to post her Pilot School Graduation Certificate from the AVIA flight Academy International, Inc. A flying academic institution in Deland, Florida USA.
The certification commends her for completing all various courses in flying and she received the following ratings on the 10th of January, 2021:
FAA private pilot - Airplane
FAA Instrument Rating - Airplane
FAA Commercial Pilot - Multi Engine Land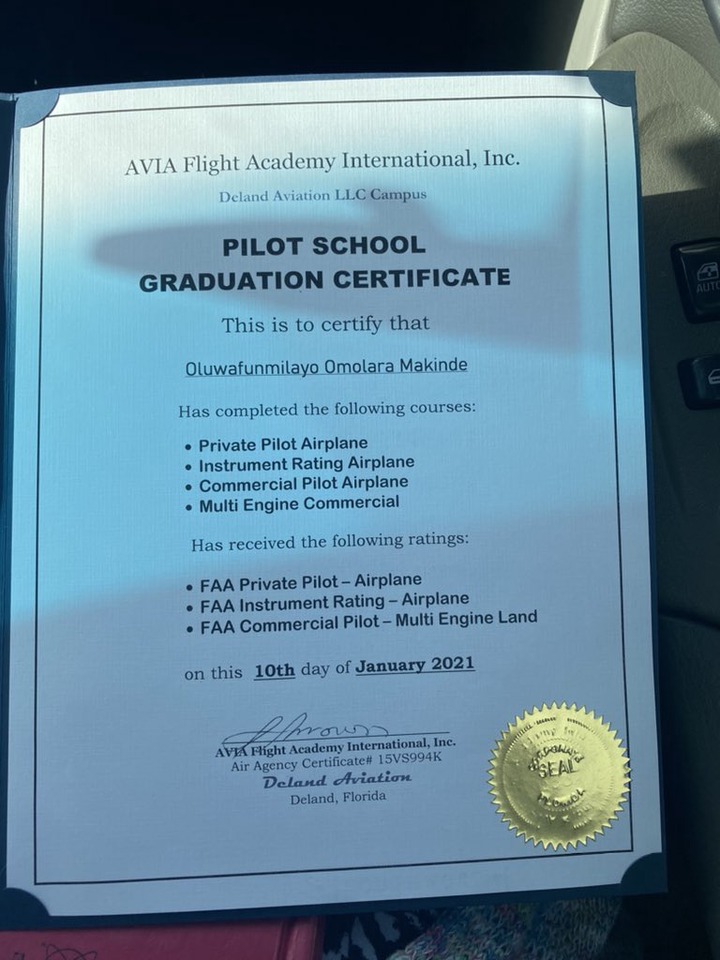 Moreover people responded to her request stating what would be the fate of the present pilot, and that does she want Davido to relief his current pilot from duty.
Someone else suggested that she should enrol as an apprentice to gain field experience before flying Nigeria's number 1 artist. While, another stated rather that she should fly Small Doctor.
A few others encouraged her for making a bold step to ask and also congratulated her for achieving her certification.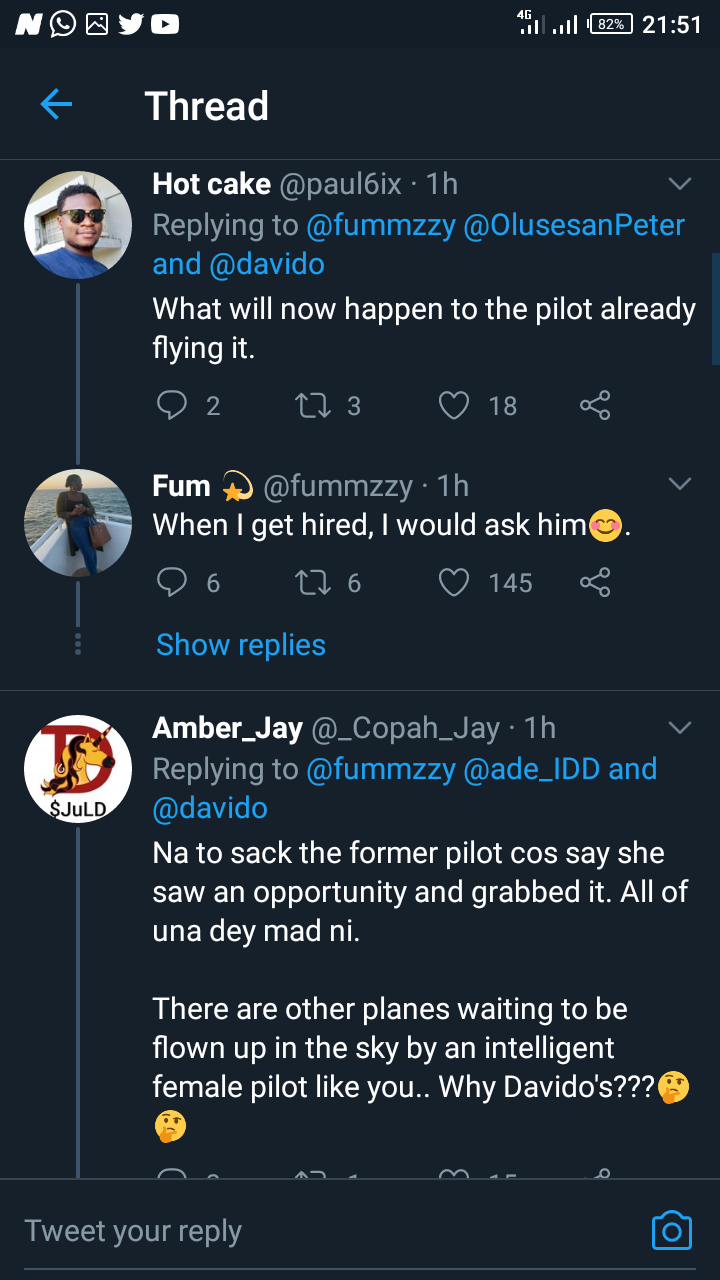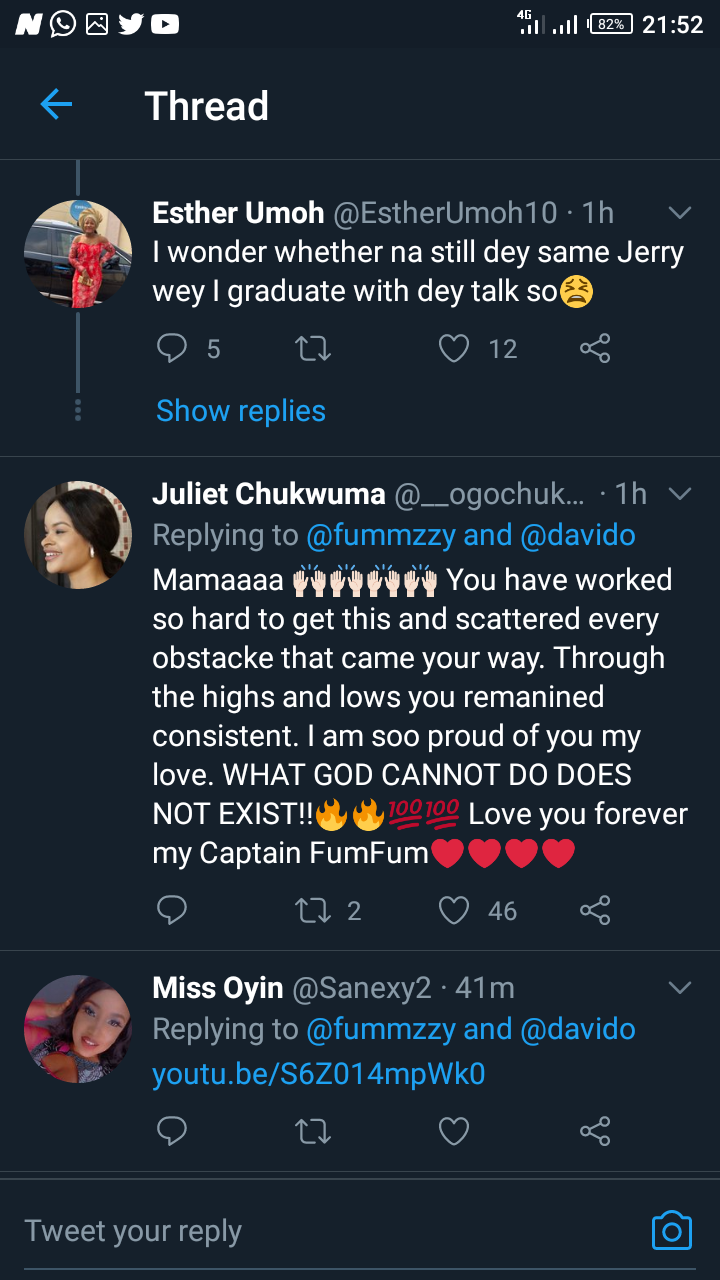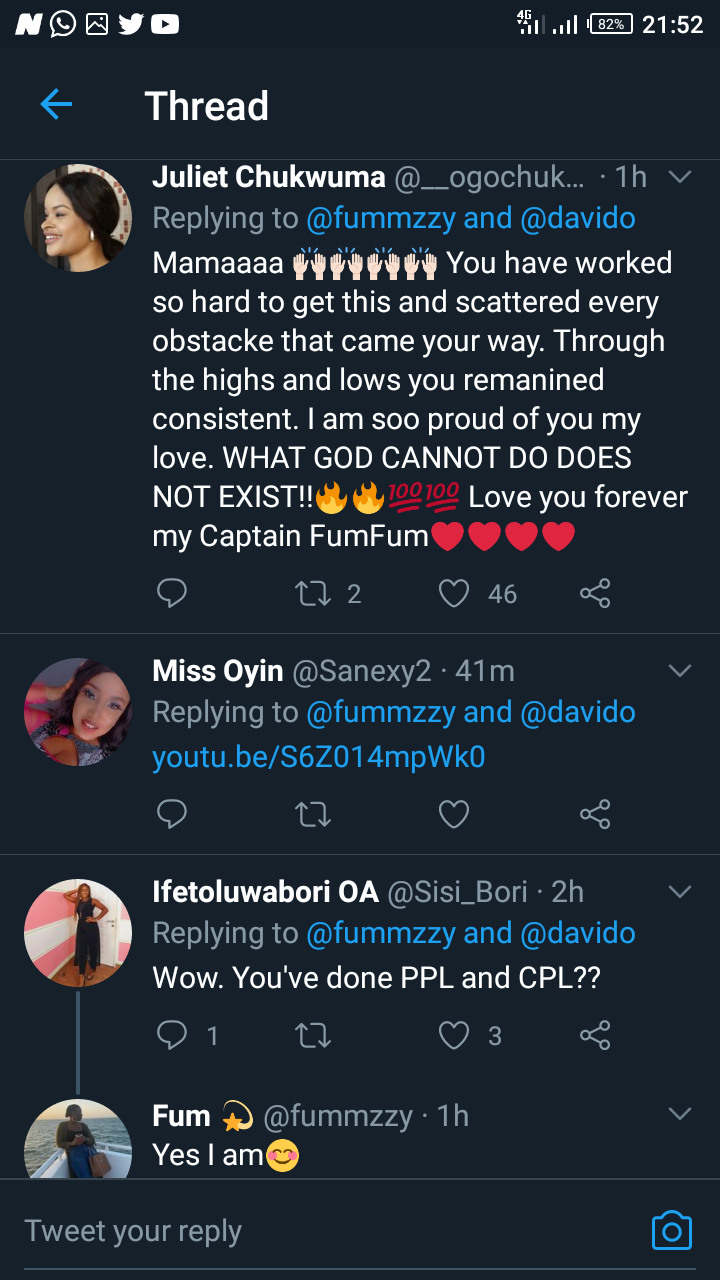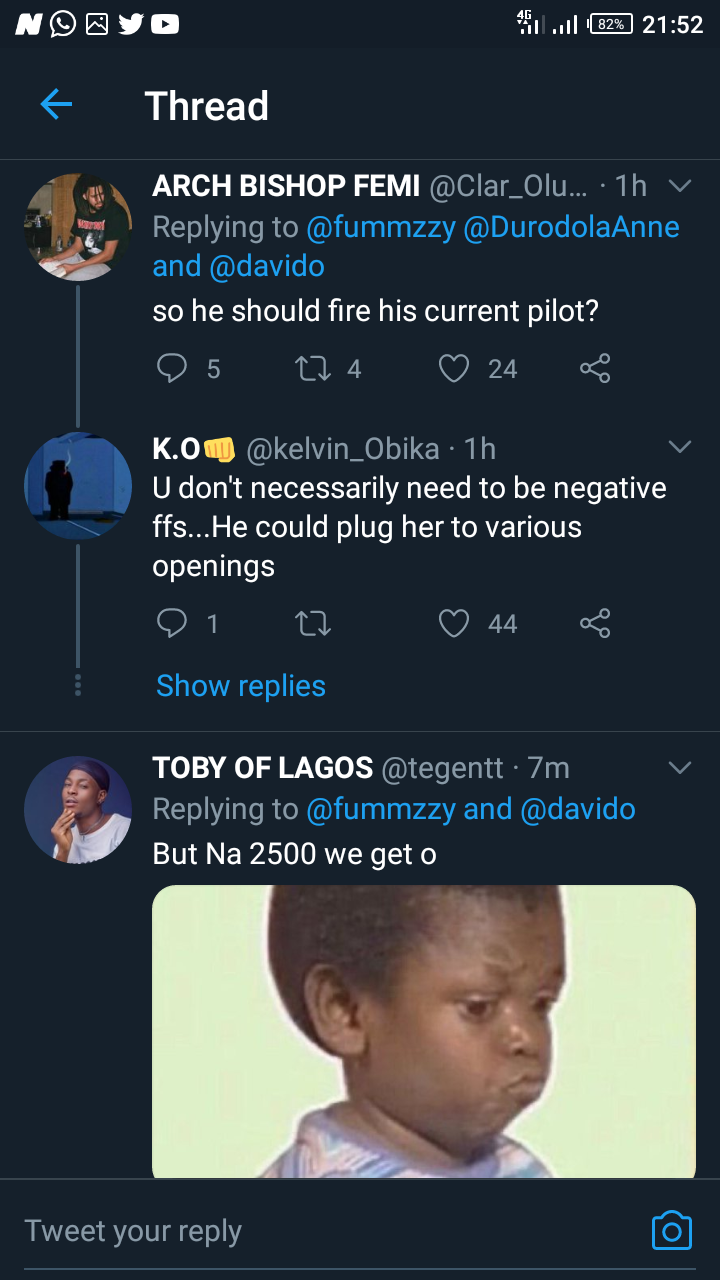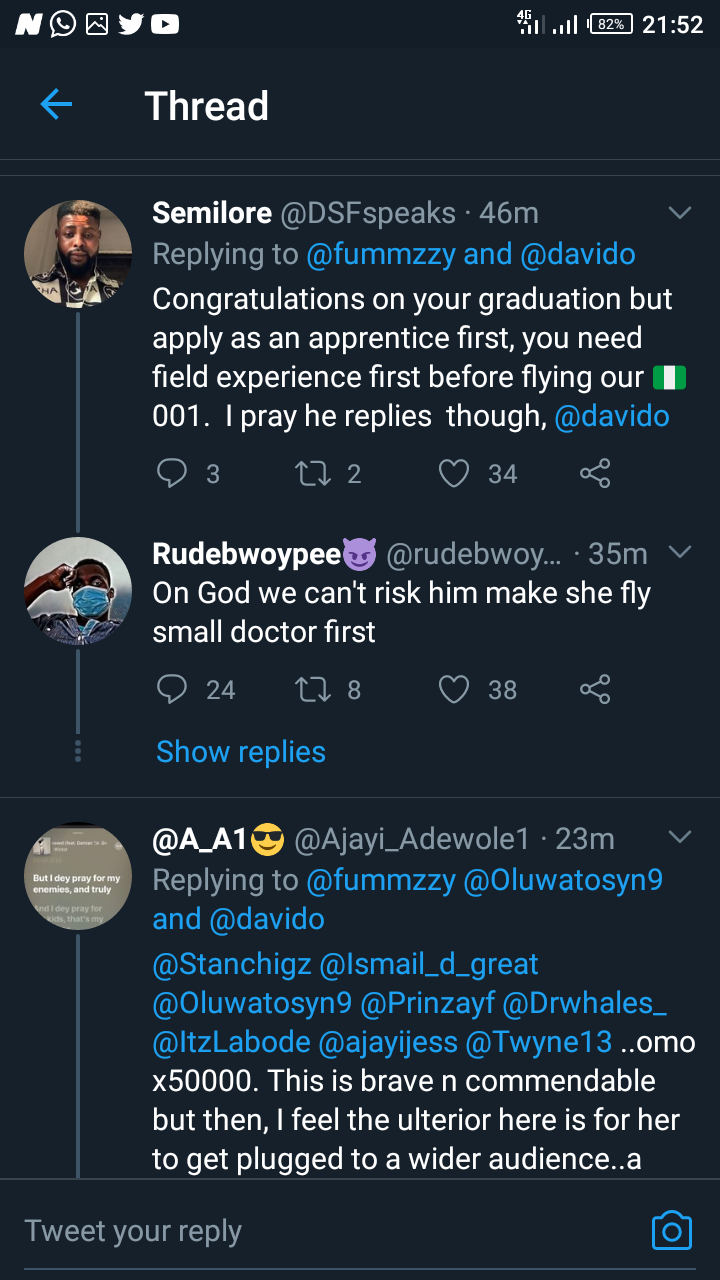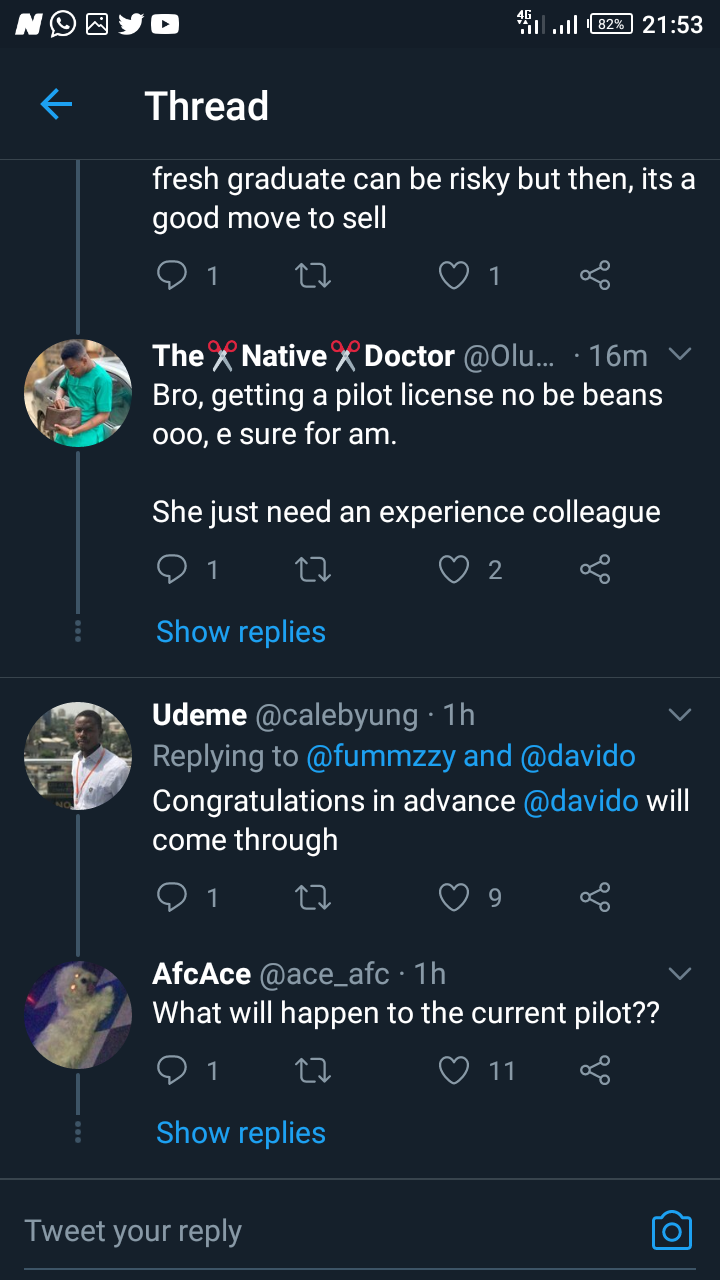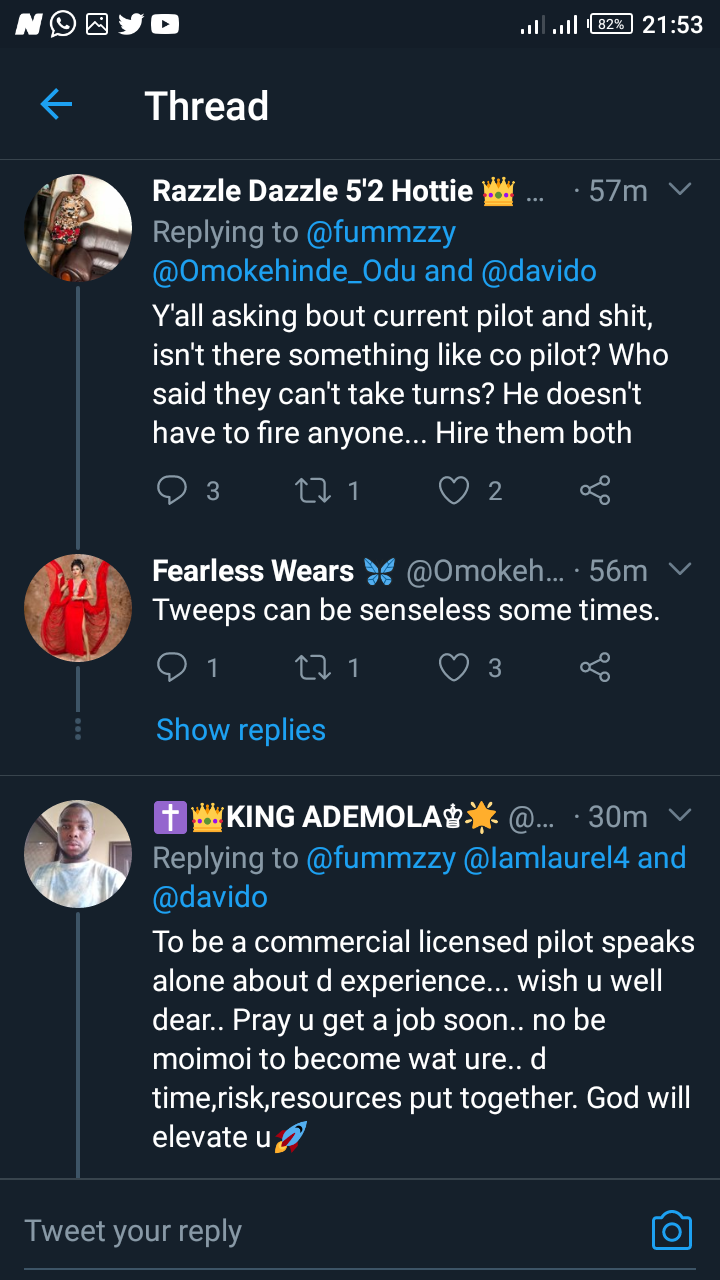 Check out Oluwafunmilayo's photographs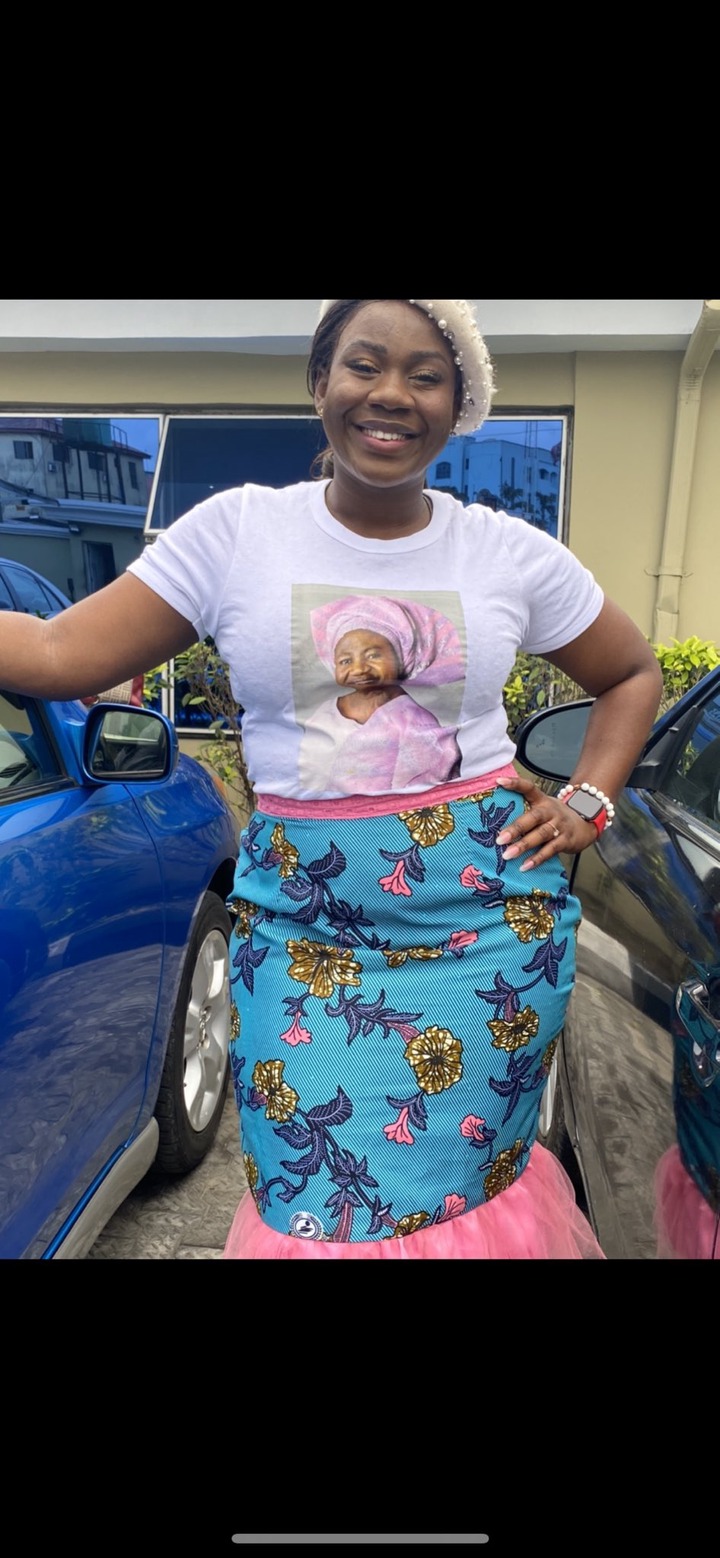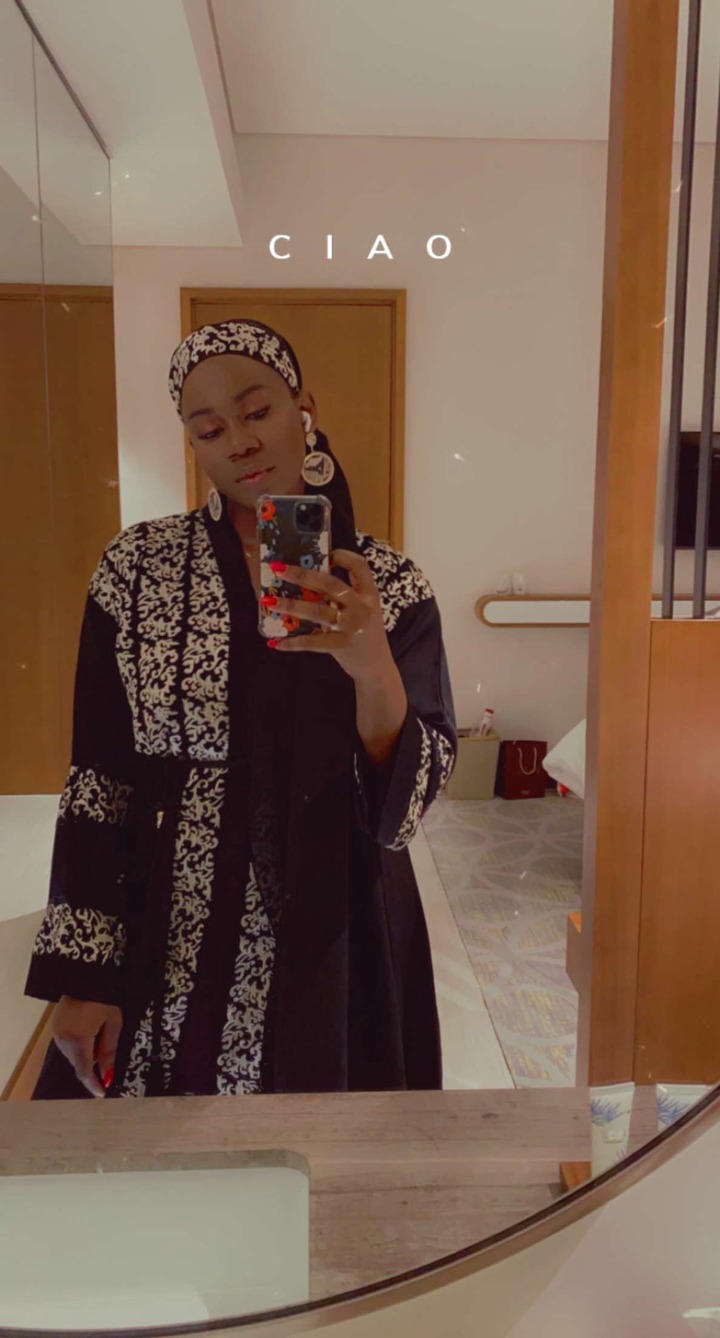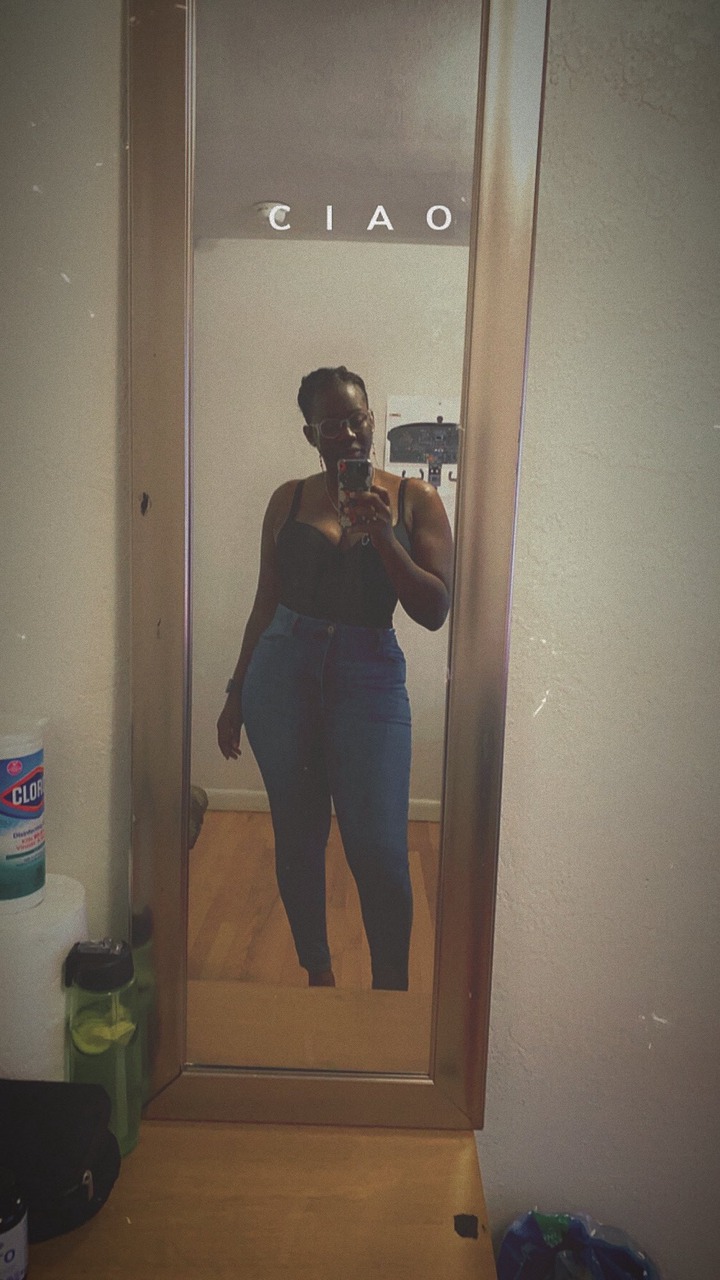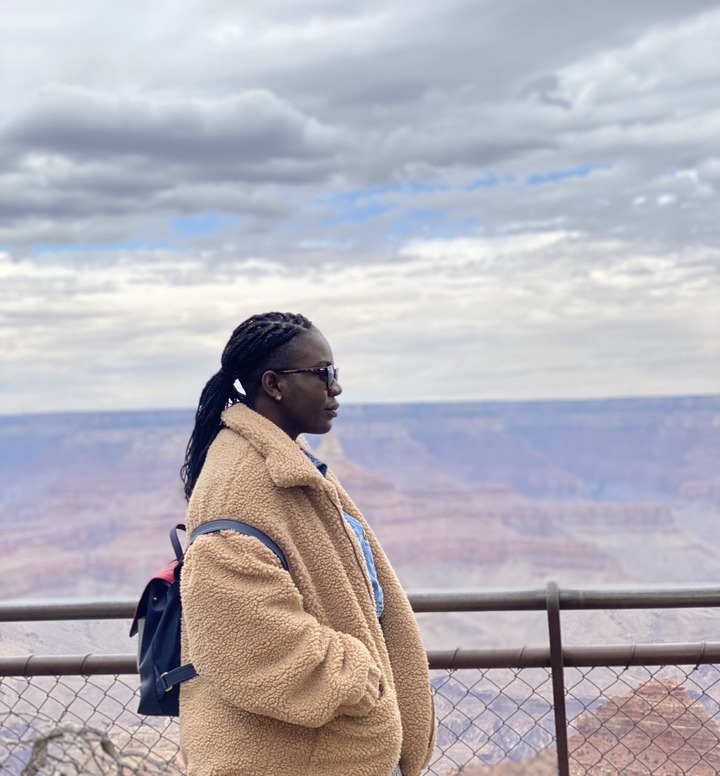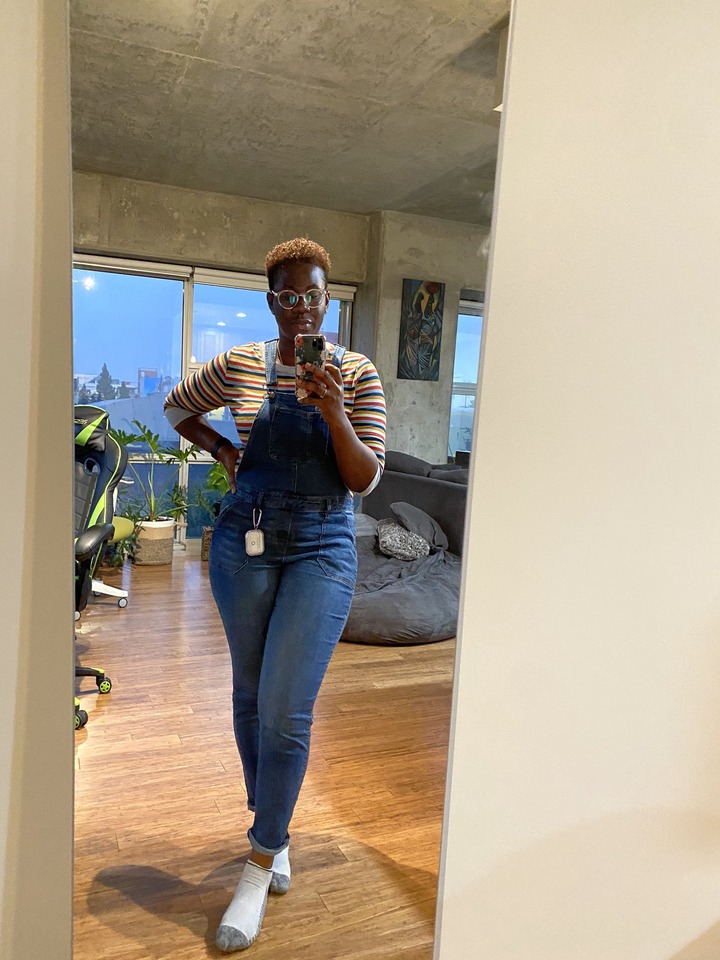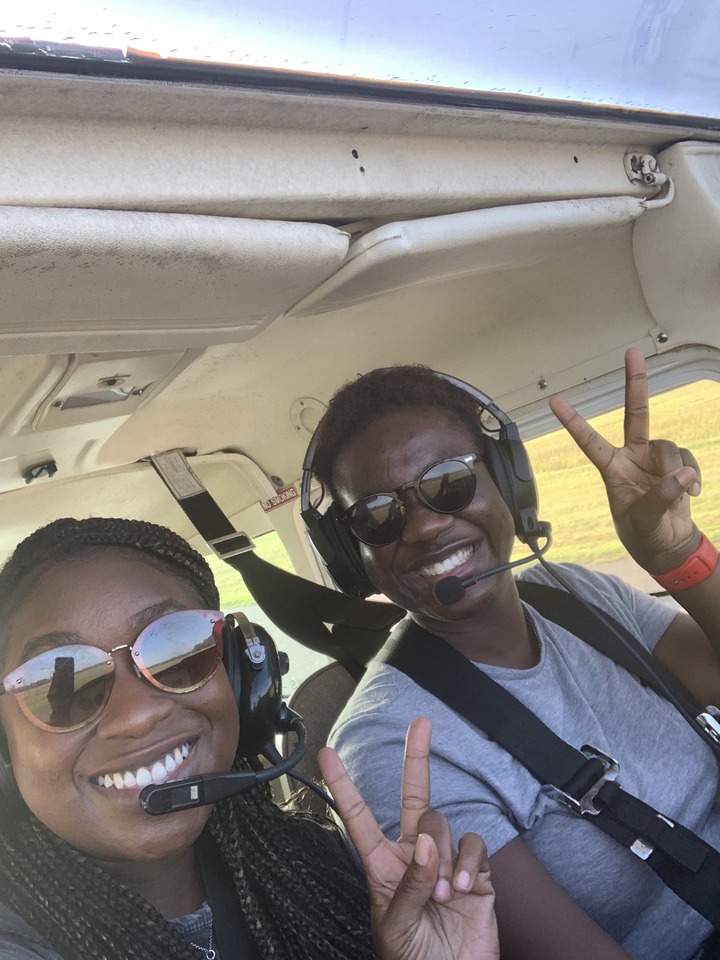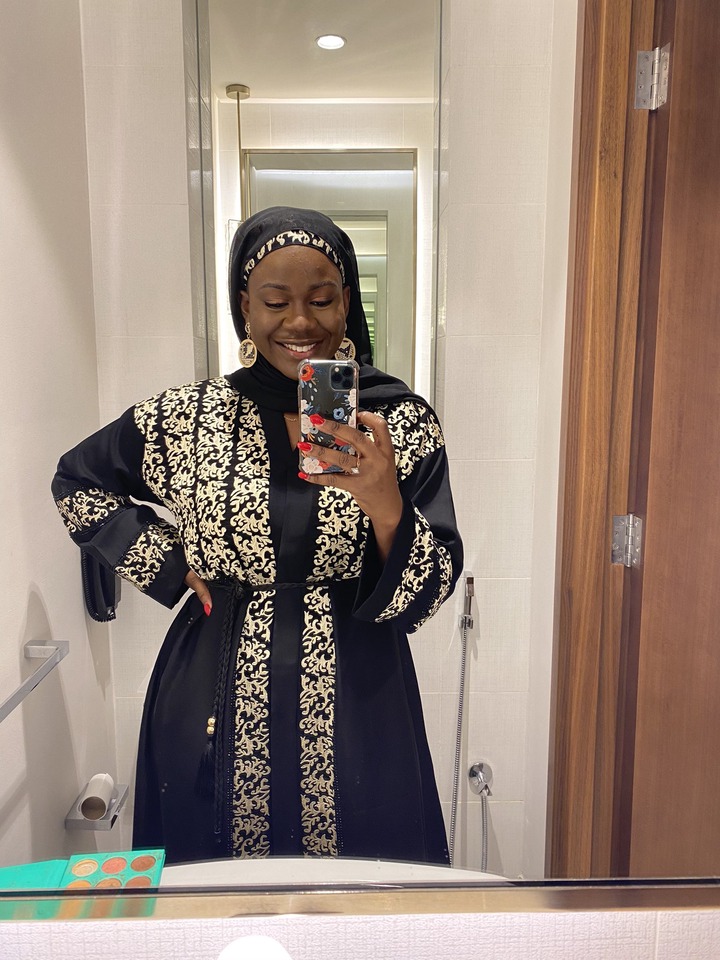 Content created and supplied by: Tbomb (via Opera News )