List of Dracula interesting horror movies you would like to watch.
Dracula's Daughter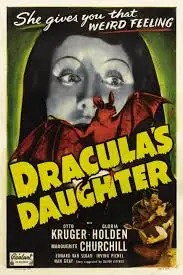 Summary: Although Count Dracula was destroyed by Van Helsing (Edward Van Sloan), who is now being tried for his murder, Dracula's daughter, the Countess Marya Zaleska (Gloria Holden), is still alive and her father's death has brought her no closer to eradicating her vampiric thirst for blood. When attempts to free herself of the disease fail, she turns to psychiatrist Dr. Garth (Otto Kruger) for assistance, but soon finds herself struggling with the desire to make him one of the undead as well.
Release Date: 11th May, 1936.
Genre: Horror, Fantasy and Drama.
Son of Dracula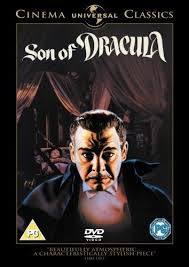 Summary: When Katherine, a beautiful Southern girl obsessed with thoughts of eternal life, invites Count Alucard to come to her mansion in the U.S., she unleashes a Pandora's box of horror on unsuspecting relatives and neighbors.
Release Date: 5th November, 1943.
Genre: Horror, Fantasy and Drama.
Horror Of Dracula
Summary: Dracula travels to another city when he is attacked by Jonathan Harker. Dracula attacks the family of Harker's fiancee and the only person who can protect them is Dr. Van Helsing.
Release Date: 8th May, 1958.
Genre: Horror, Fantasy and Drama.
Dracula Price Of Darkness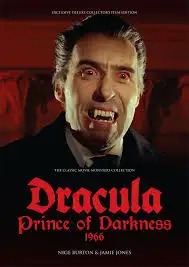 Summary: Two couples traveling in eastern Europe decide to visit Karlsbad despite dire local warnings. Left outside the village by a coachman terrified at the approach of night, they find themselves in the local castle and are surprised at the hospitality extended by the sinister Klove.
Release Date: 12th January, 1966
Genre: Horror and Drama.
Dracula Has Risen From The Grave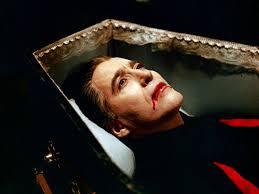 Summary: When Castle Dracula is exorcised by the Monsignor, it accidentally brings the Count back from the dead. Dracula follows the Monsignor back to his hometown, preying on the holy man's beautiful niece and her friends.
Release Date: 7th November, 1968.
Genre: Horror, Fantasy, Romance and Drama.
Count Dracula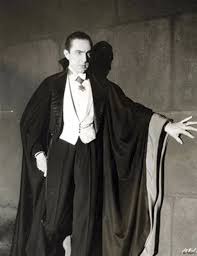 Summary: Count Dracula, a gray-haired vampire who regains his youth by dining on the blood of maidens, is pursued in London and Transylvania by Professor Van Helsing, Jonathan Harker and Quincey Morris after he victimizes them and their loved ones.
Release Date: 3rd April, 1970.
Genre: Horror and Drama.
Taste The Blood Of Dracula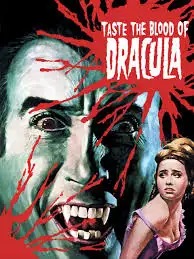 Summary: Three middle-aged distinguished gentlemen are searching for some excitement in their boring bourgeois lives and get in contact with one of Count Dracula's servants, Lord Courtley. In a nightly ceremony, they restore the count to life.
Release Date: 7th June, 1970.
Genre: Horror, Romance, Thriller, Fantasy and Drama.
Scars Of Dracula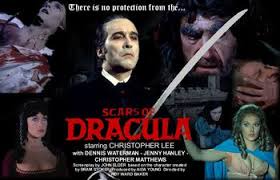 Summary: A young man, Paul Carlson, is on a trip and spends the night at count Dracula's castle. Needless to say, he is murdered. After some time has passed, the young man's brother Simon comes to the small town where all the traces end to look for him.
Release Date: 23rd December, 1970.
Genre: Horror.
Countess Dracula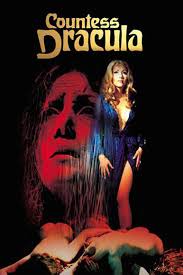 Summary: When Countess Elizabeth Bathory discovers that bathing in the blood of virgin girls will keep her eternally young and beautiful, she devises a master plan. She kidnaps her daughter, Ilona and takes over her persona. Then she goes to bed with a handsome young man, not caring about the mounting jealousy of her servant and lover, Capt. Dobi. But Bathory's plan goes awry when she runs out of blood and begins to change back into her former self.
Release Date: 31st January, 1971.
Genre: Horror.
Count Dracula's Great Love 1973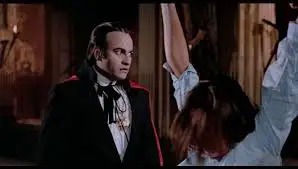 Summer: Four women spend the night in an old deserted sanitarium on a mountain. They each in turn fall into the the evil hands of a doctor who forces them to suck each others blood and to whip innocent village virgins so they can lick the oozing cults clean.
Release Date: 12th May, 1973.
Genre: Horror.
Dracula 1974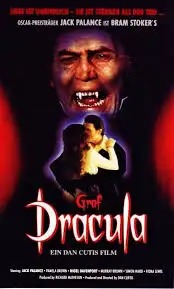 Summary: At the request of Count Dracula solicitor Jonathan Harker visits Transylvania in order to help the count finalize a real estate purchase. While there, he's bewitched by a group of female vampires, and is lucky to escape the castle alive. Meanwhile, back in England, Harker's fiancée, Mina is taken ill, and the attending doctor, Van Helsing, traces the sickness to the recent arrival of the mysterious Dracula.
Release Date: 8th February, 1974.
Genre: Horror and Drama.
The Satanic Rites Of Dracula
Summary: An expert vampire researcher is hired by the British Secret Service to investigate the mysterious death of an agent who died while working to expose a satanic cult.
Release Date: 13th April 1974.
Genre: Horror.
Old Dracula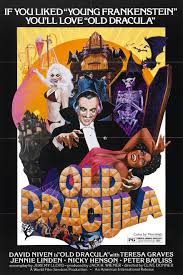 Summary: In order to revive his long hibernating bride, Vampira, Count Dracula takes blood samples from several beautiful models, but during the transfusion, Vampira's race turns from white to black.
Release Date: 10th October, 1974.
Genre: Horror and Comedy.
Dracula's Widow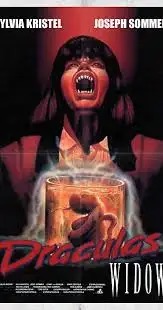 Summary: The young owner of a waxworks in Hollywood receives five instead of six ordered chests with Romanian antiques. He does not know that Vanessa, widow of Count Dracula, sleeps in the sixth chest. She rises in the night and walks around craving for blood. A thief witnessing the murder of his accomplice.
Release Date: 2nd July, 1988.
Genre: Horror and Thriller.
Bran Stroker's Dracula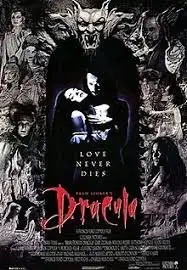 Summary: This version of Dracula is closely based on Bram Stoker's classic novel. Young barrister Jonathan Harker is assigned to a gloomy village in the mists of eastern Europe. He is captured and imprisoned by the undead vampire Dracula, who travels to London, inspired by a photograph of Harker's.
Release Date: 13th November, 1992.
Genre: Horror and Drama.
Dracula Rising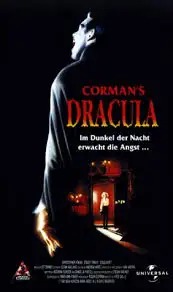 Summary: Witness the romance and tragedy of one man's undying passion that led him to sell his soul. In this epic horror, Vlad Dracula exchanges salvation for immortality so that he may avenge the brutal death of his true love. Now he journeys to the twentieth century to lay claim to the woman he so desperately loves.
Release Date: 24th March, 1993.
Genre: Horror and Romance.


Dracula II Ascension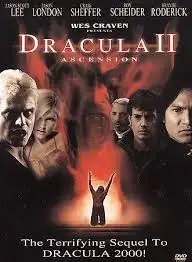 Summary: A group of medical students who come across the body of the world's most notorious vampire, Dracula. When a mysterious stranger appears and offers the students $30 million to harvest the body and steal its blood for auction, it's an offer they can't refuse.
Release Date: 7th June, 2003.
Genre: Horror.
Dracula 3000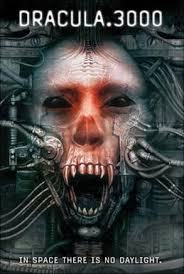 Summary: In the year 3000, the deep space salvage ship Mother III locates the vanished starship Demeter in the Carpathian System. Captain Abraham Van Helsing and his crew composed of the blonde assistant Aurora Ash; the crippled navigator Arthur "The Professor" Holmwood, who believes that he is a genius.
Release Date: 9th Aug 2004.
Genre: Horror and Scientific
This one is Cartoon
The Batman VS Dracula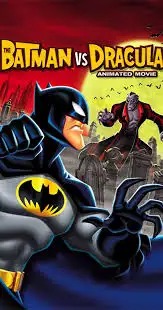 Summary: Batman faces off against the original creature of the night, Count Dracula, who has been unintentionally resurrected by the Penguin.
Release Date: 18th, October, 2005.
Genre: Animation, Horror, Action and Thriller.
Dracula Reborn
Summary: Jonathan has a great life until Vladimir, a mysterious stranger, destroys it all. To win it back, Jonathan joins forces with Abraham Van Helsing but prepares to make the ultimate sacrifice.
Release Date: 1st October, 2012.
Genre: Horror and Drama.
Dracula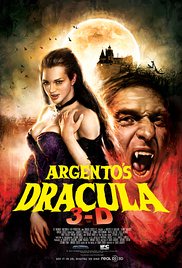 Summary: Asia Argento stars in horror legend Dario Argento's sexy spin on the classic tale about the sharp-toothed count who craves human blood.
Release Date: 9th November, 2012.
Genre: Horror, Romance and Thriller.
Dracula Untold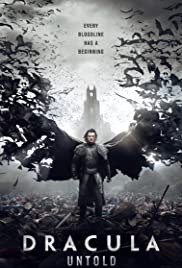 Summary: As his kingdom is being threatened by the Turks, young prince Vlad Tepes must become a monster feared by his own kingdom in order to obtain the power needed to protect his own family, and the families of his kingdom.
Release Date: 10th October, 2014.
Genre: Action, Fantasy and Drama.
Dracula In Love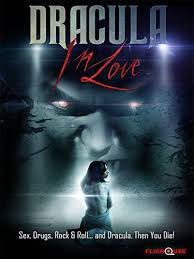 Summary: Leila, a lonely young teen parties with her friends in a warehouse. As the social barriers between the sexes crumble, Leila hides from the boys, but senses there is someone else who wants her and he is not of this world.
Release Date: 11th July, 2018.
Genre: Horror and Fantasy.
Content created and supplied by: Skyblue (via Opera News )
Opera News is a free to use platform and the views and opinions expressed herein are solely those of the author and do not represent, reflect or express the views of Opera News. Any/all written content and images displayed are provided by the blogger/author, appear herein as submitted by the blogger/author and are unedited by Opera News. Opera News does not consent to nor does it condone the posting of any content that violates the rights (including the copyrights) of any third party, nor content that may malign, inter alia, any religion, ethnic group, organization, gender, company, or individual. Opera News furthermore does not condone the use of our platform for the purposes encouraging/endorsing hate speech, violation of human rights and/or utterances of a defamatory nature. If the content contained herein violates any of your rights, including those of copyright, and/or violates any the above mentioned factors, you are requested to immediately notify us using via the following email address operanews-external(at)opera.com and/or report the article using the available reporting functionality built into our Platform See More