Many women in the world today, thinks that beauty alone is enough to keep a man in a relationship.
However, in recent developments, a popular Nigerian activist Reno Omokri, has released some advise to women who thinks beauty is all they need to keep a man.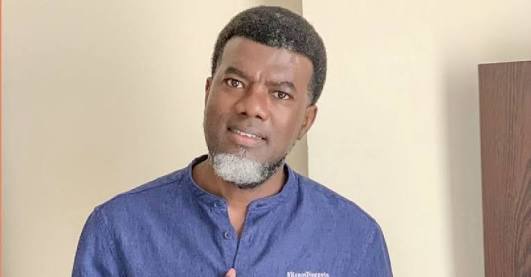 According to Omokri, he said " Dear Women, beauty attracts men to you, but your character is the juice that makes your beauty irresistible."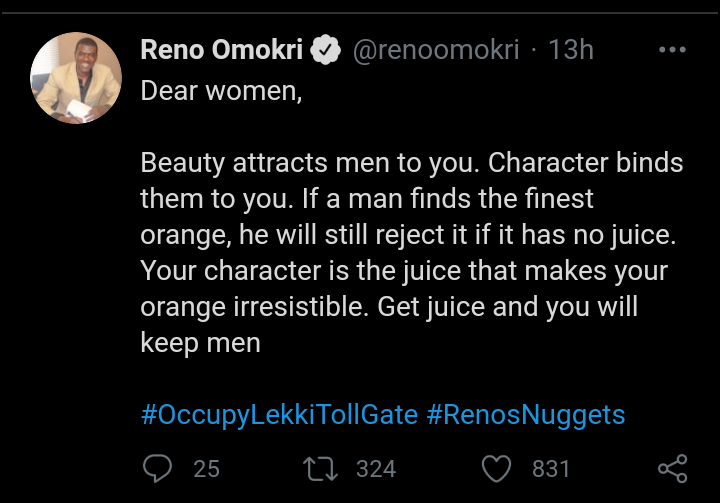 People however has reacted positively after seeing the post online. Let's take a look at how people has reacted online below.
1. @blessedyoki
Replying to 
@renoomokri
Even men with bad characters na will be feeling like kings bcuz of uncle Reno tweet... Dear men work on your bad and dirty habit so you won't frustrate someone's daughter in future.
2. @BimpePereira
Replying to 
@renoomokri
My definition of beauty is my Attitude is never about a pretty face is about how I make the world around pretty including who I come across with.
3. @SekiBenibo
Replying to 
@renoomokri
The moment he said oranges me and my dirty mind Weary faceWeary faceWeary face.
4. @Laveto5
Replying to 
@renoomokri
Beauty is very important but juicy beauty is importanter.
Like and share 🤝.
Content created and supplied by: FashionHome (via Opera News )