Following the recent just concluded grammy award won by Burnaboy and Wizikid, the Nigerian actor, Uche Maduagwu praised Burnaboy for his hard work and trolls Davido. It was really a great honour to Nigerians because many Africa artistes and even Some American artistes wished to be crown a winner unfortunately it didn't happened the way they wanted. However, according to Uche and he said "Burnaboy has fullfilled Bab Fela prophecy by winning Grammy award, Burnaboy has showed Nigeria youth that talent and hardwork make you great and not your father's money, private jet or 30 billion ankara jewelry."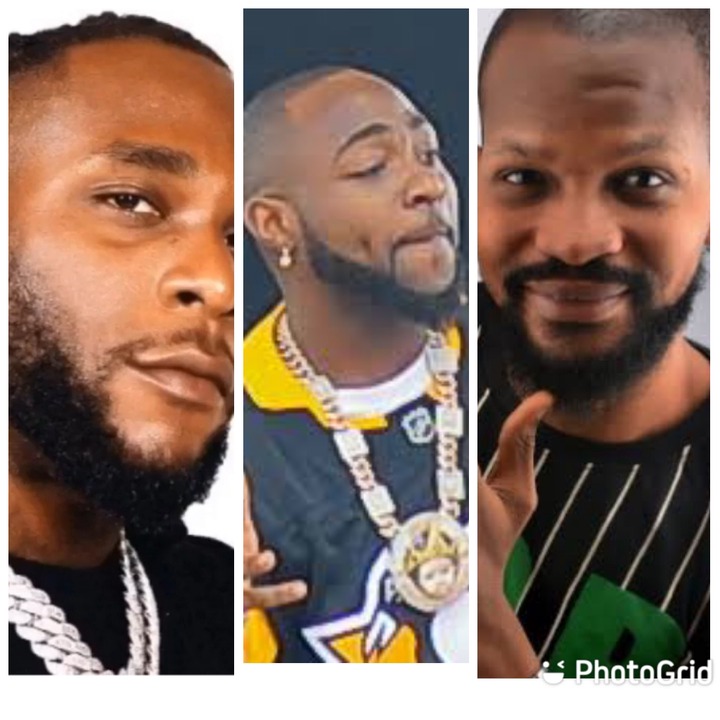 However, he slammed 30 billion gang leader, Davido for not putting more effort in his music and really on his father wealth and private jet won't make him win grammy but hard work. Really, in whatever you are doing always put more effort and focus, in the race of destiny a lazy man doesn't win neither will it make impact. Is only people who put effort in what they do that win every race. Though there are height you will like to reach and money can't get you to that level, and is only hard work that can help you. Nigeria artistes are really doing well but in the international level, whether you will Grammy or not they are doing great and they are making the country proud.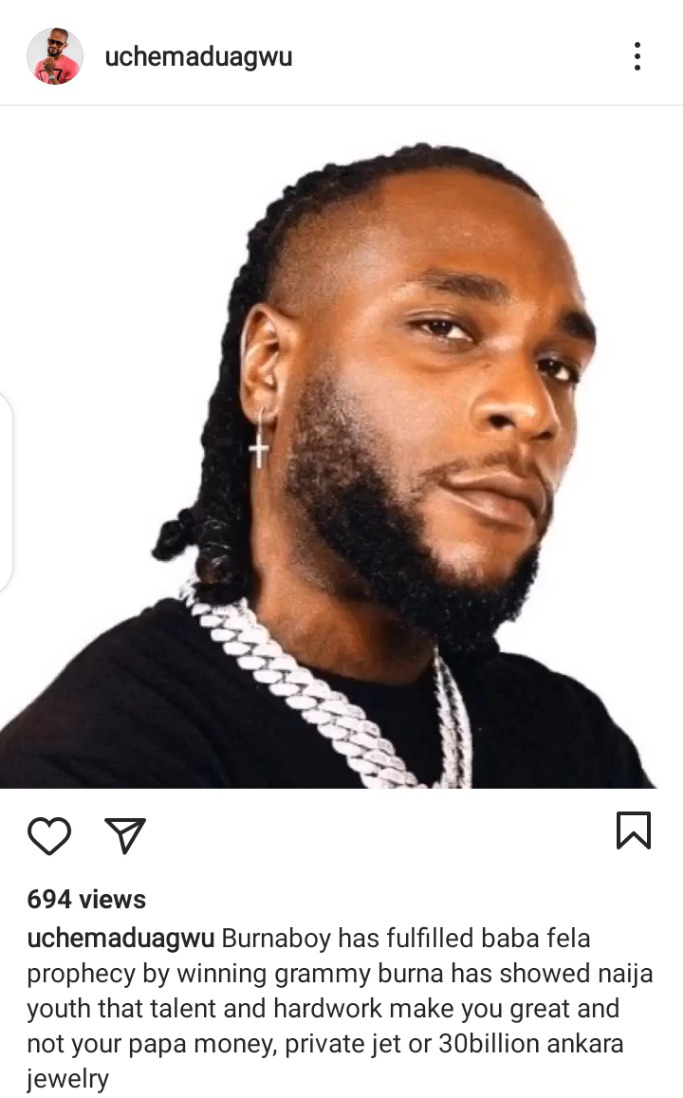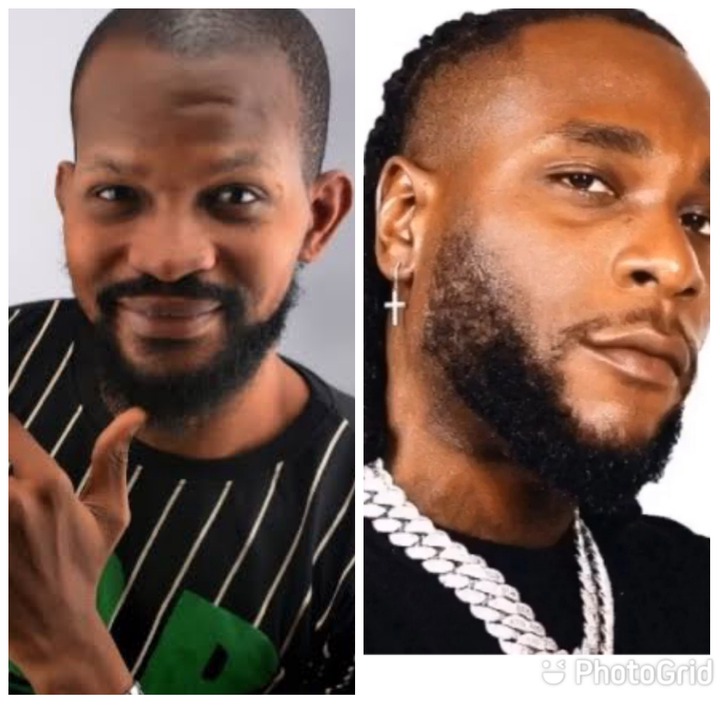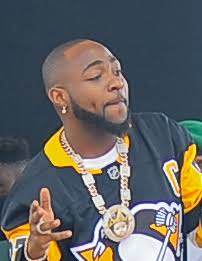 As upcoming artistes you need to put more effort in other to achieve the level you want and the world will celebrate you. Though we understand that music is not an easy thing especially when you are cracking your brain to compose good lyrics. Is not something you rush to do otherwise your song will become trash and anybody will agree to buy it from you. May God bless all Nigeria artistes that's representing the country well both in the international level.
Content created and supplied by: UniqueNk (via Opera News )