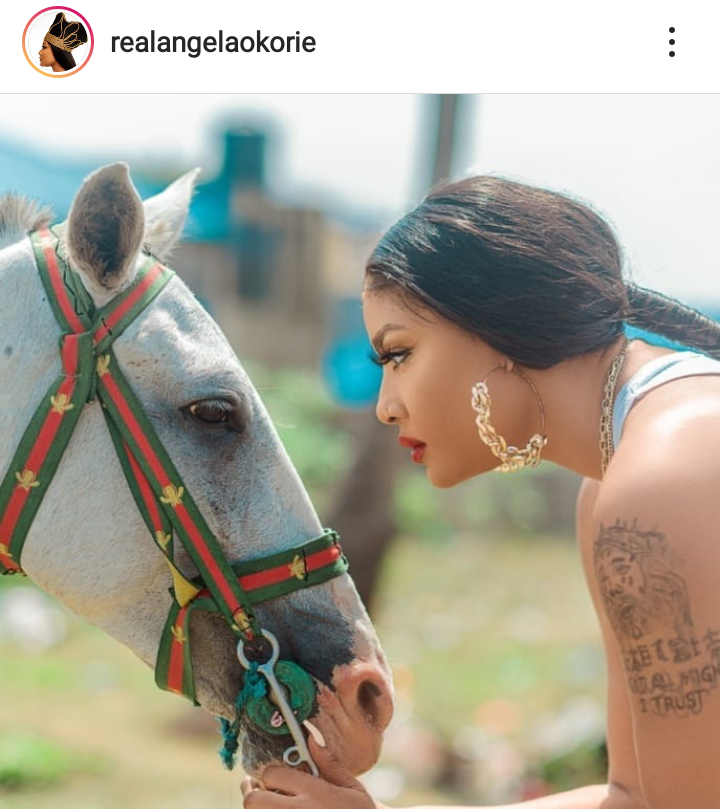 Angela okorie survived death and express herself from the deepest part of her heart and I quote" This was how I looked at death. Right in the face on that day. I used to live a life of caring too much , giving fucks like I would legitly take all the blame cus I wanna be a peace maker for what self, out of their low self esteem and Inferiority complex. I dumped their stupid ass.i don't take disrespect and disloyalty for a complement cos that's what all you idiots can give ,gossip her and there. Right now am no longer that person after all I was SHOT for no reason. All because of their hate and evil plans,so listen up dumb ass if u don't like me I don't care cos I said Rip a long time ago to fake folks.if my grinding makes you feel uncomfortable I don't care cis ma done for good,am done doing things for ungrateful folks like your self Ndi Ara. No sugar coating if you are doing well for your self you are doing well.shine your shine make others shine their shine."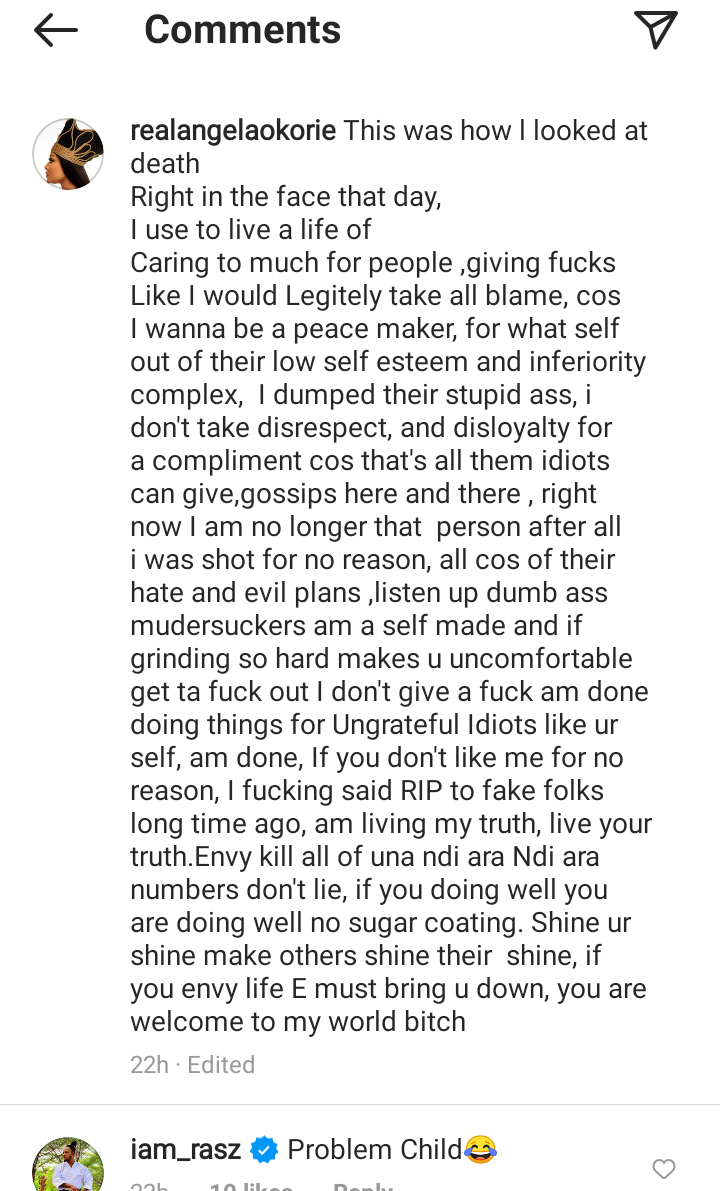 Well, with the above one can tell that she's got beef with someone. Which made her got shot and the good thing she has decided to move on. Thankfully she survived the gunshot wound and she taking it lightly with those who caused it.
You will agree with me that there's lot of drama in the Nollywood industry so seeing such isn't new to us at all.
May be that's the reason she has decided to go into music am sure you can't wait to hear her song.
Don't forget to follow and like below.
Content created and supplied by: DonG1v1ty (via Opera News )