All over the world, the majority of celebrities are known to have problems with sticking to one woman/man. Both male and female celebrities behaves the same when it comes to maintaining intimate relationships. In fact, that is why those who are not celebrities always found it difficult to date or marry them.
If we all agreed that, cheating is synonymous to celebrities globally, then Nigerian celebrities are not left out of such behavior.
This is because, when you are talking about celebrities in Africa, Nigeria should be topping such discussion, and since celebrities' behaviors are universal in nature, it thus means that, cheating on spouse is much in the blood of some Nigerian celebrities too.
A while ago, a Twitter user did not only confirm that, some Nigerian celebrities cannot be entrusted with true love, but actually revealed an embarrassing scenario between one popular Nigerian musician and his pregnant girlfriend.
The Twitter user who is known as Premium Baby, uploaded a video clip showing a drama between her friend and Terry Alexander Ejeh (popularly Known as Terry Apala) on her handle.
She explained that, her friend (name not known) got pregnant for Terry Apala some weeks ago. According to Premium Baby, her friend (Terry Apala's girlfriend) have been making efforts to reach out to her boyfriend (Terry Apala) on the way forward concerning the pregnancy.
She says that, Terry lied to his girlfriend that, he traveled only to for the pregnant girlfriend to pay an unscheduled visit to Terry Apala, and caught him red-handed with a lady he has been referring to as his cousin in bed.
Premium Baby regrets her action in revealing the secret on social media, but according to her, she can't maintain quietness while her friend suffers in the hands of a sole called celebrity. See the revalidation tweet from the lady below: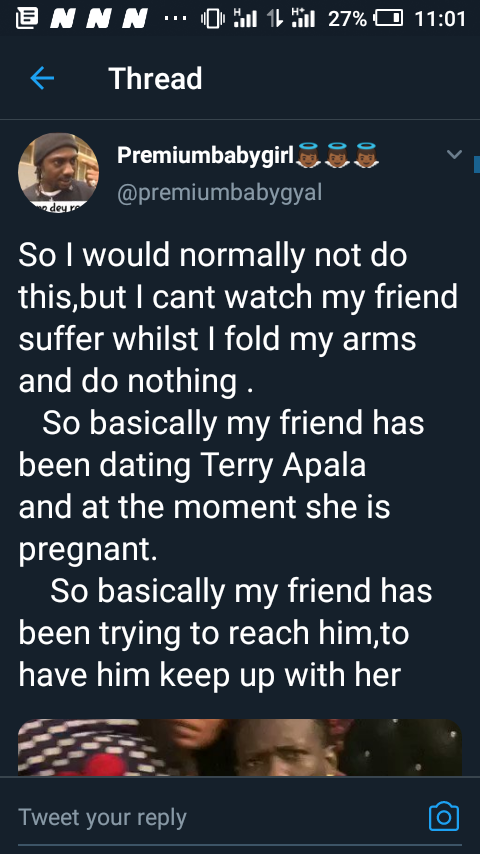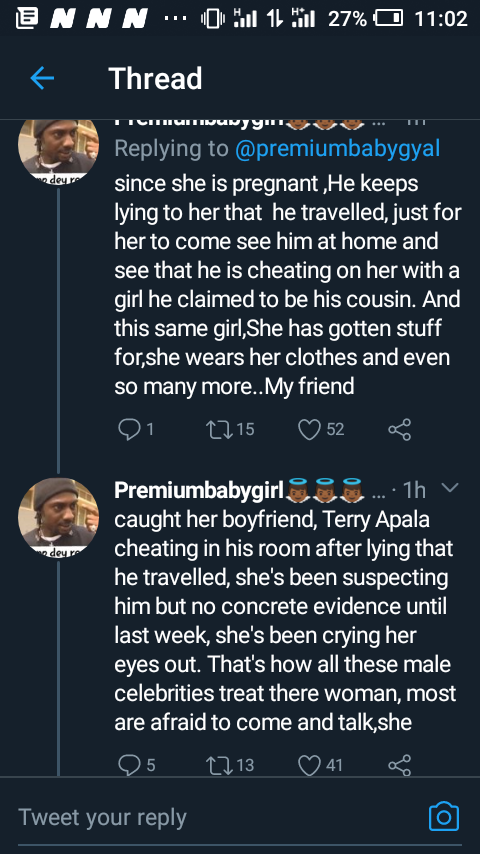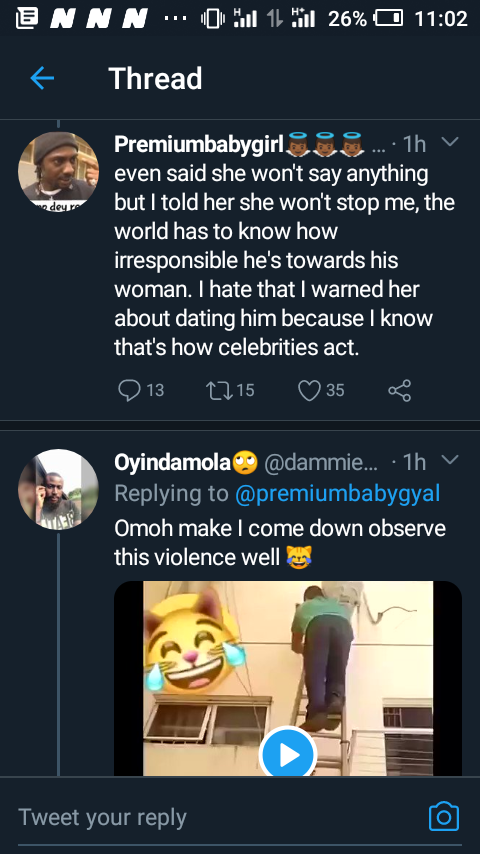 In the video, Terry and the lady were actually seen in bed, doing whatever that was done. The pregnant girlfriend who did not show her face in the video, confronted him as she keeps asking, "you call yourself my boyfriend? Is it because you are a fucking celebrity?"
The erring lady who was in grave shock at what was happening, keep mute as she was seen shivering in the bed, while Terry Apala disrupted the recording of the video. Stop it, stop it, Terry confronted the alleged pregnant girlfriend and ended the record. See photos taken from the video below: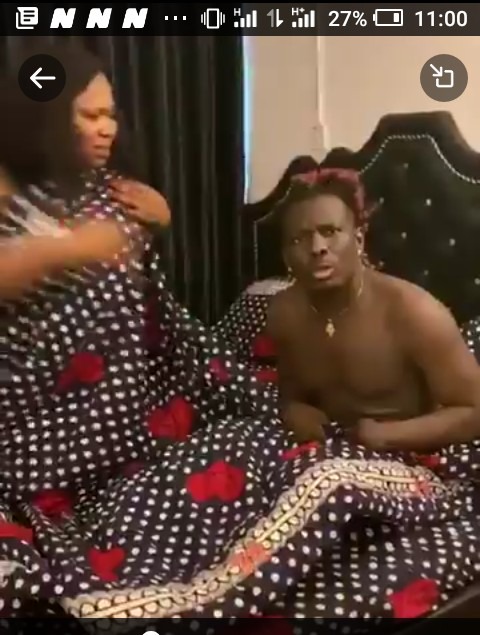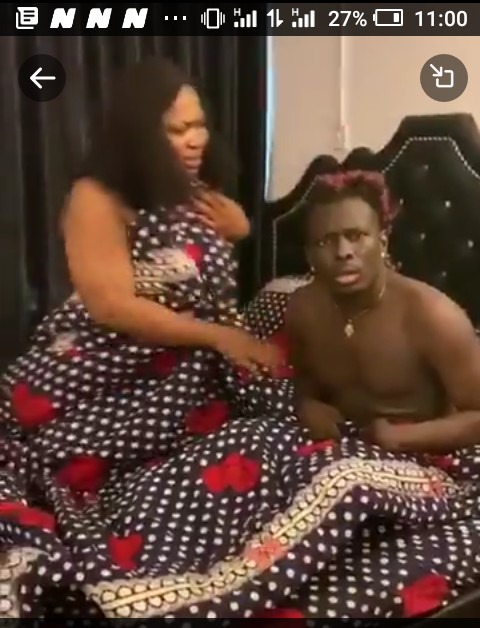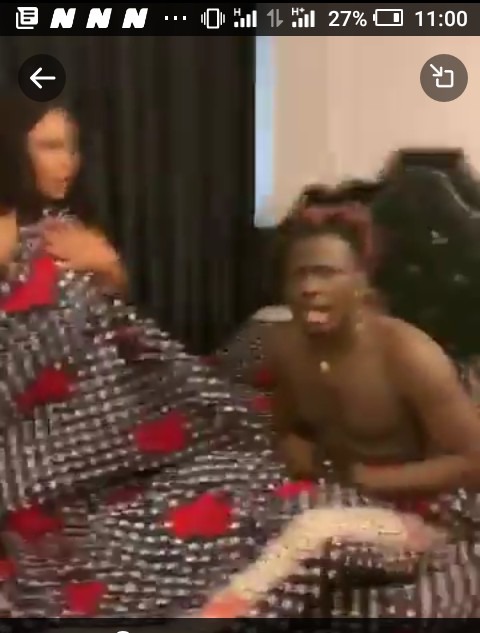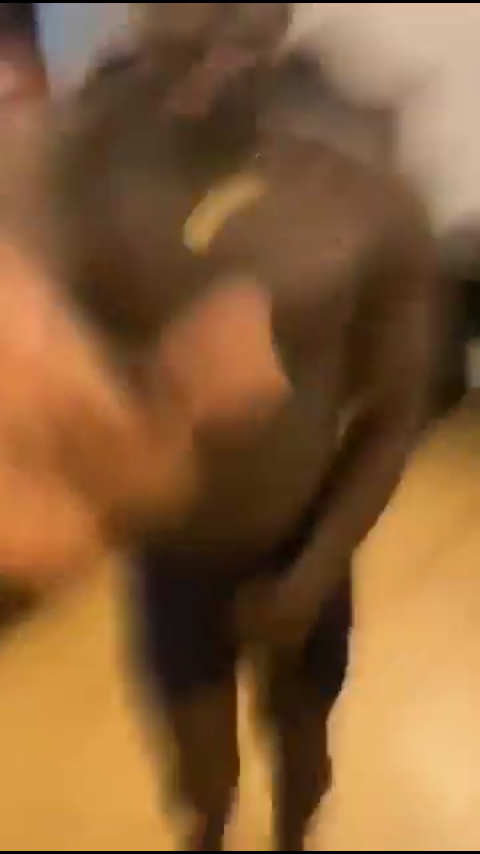 Terry Apala is a Nigerian fast growing musician in. He is an indigene of Delta state, but was born and bred in Lagos. He is very creative in his songs, and a good-looking guy. On a normal day, Terry Alexander Ejeh (Terry Apala) is supposed to be a crush of many women.
What do you have e to say about his behavior towards a woman that is already carrying his baby?
Content created and supplied by: DesOjum (via Opera News )