Yesterday Nickelodeon host it's Kids' Choice Awards, also known as the KCAs, which is an annual American children's awards ceremony show that is produced by Nickelodeon.The award honors the year's best and biggest television, movie, and music acts as voted by viewers worldwide of Nickelodeon networks.
Luckily Nigeria's comedy star Emanuella from Mark Angel comedy won the Nickelodeon Kids Choice Awards 2021 in the 'Favorite African Social Media Star' category.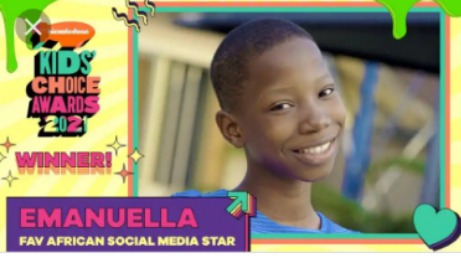 The award show was hosted by Kenan Thompson and featured show-stopping performances by the likes of talented Justin Bieber.
Emmanuella has work so hard in the entertainment industry and therefore deserves such a prestigious award, but she wouldn't have been able to do it without her dear fans. The little girl is so hardworking you can see that from some of her accomplishment over the years. Here are a list of some of them: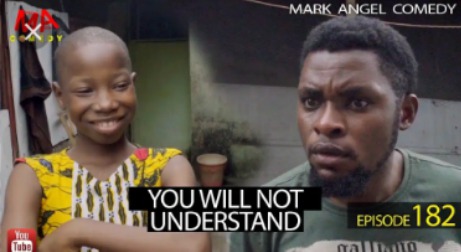 1.In 2016 she crowned with the top subscribed creator in Africa by YouTube in 2016.
2.In 2018 Emmanuella got a role in a Disney film, which lead to her being invited to the Nigerian national assembly.
3.she also won the best new comedian and princess of comedy award at the Afro-Australian movie and music awards.
4.In 2020 despite the hardship the corona virus pandemic has imposed on people, she was able to built a house for her mum.
5.And the very recent one: she won the nickelodeon kids choice awards for 'Favorite African Social Media Star' category.
This are some of the accomplishments the talented Emmanuella has accomplished over the years.
Content created and supplied by: Ikara-lodestar (via Opera News )