Red outfits are unique outfits that hardly goes out of fashion. This is because it brings out the best outlook one will ever crave for, especially when in public places. When you think of red, one will most likely link it to love and passion. Apart from the fact that red colour gives confidence, it is also a way to get noticed, because it makes one stand out amongst others. When a lady wears a red outfit, it attracts the male gender because of how attractive it looks. Red colour is the colour of all seasons, but there are specific seasons people wear it the more, like Valentine and Christmas seasons. Many of our celebrities also wear red outfits to walk on red carpets. So many colours go well with red colours, like White, Cream, black etc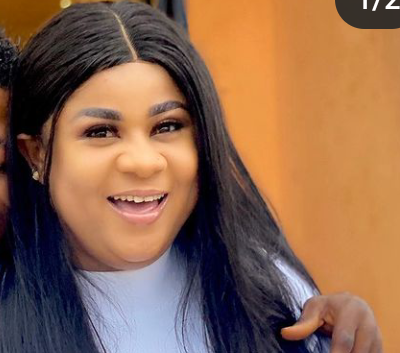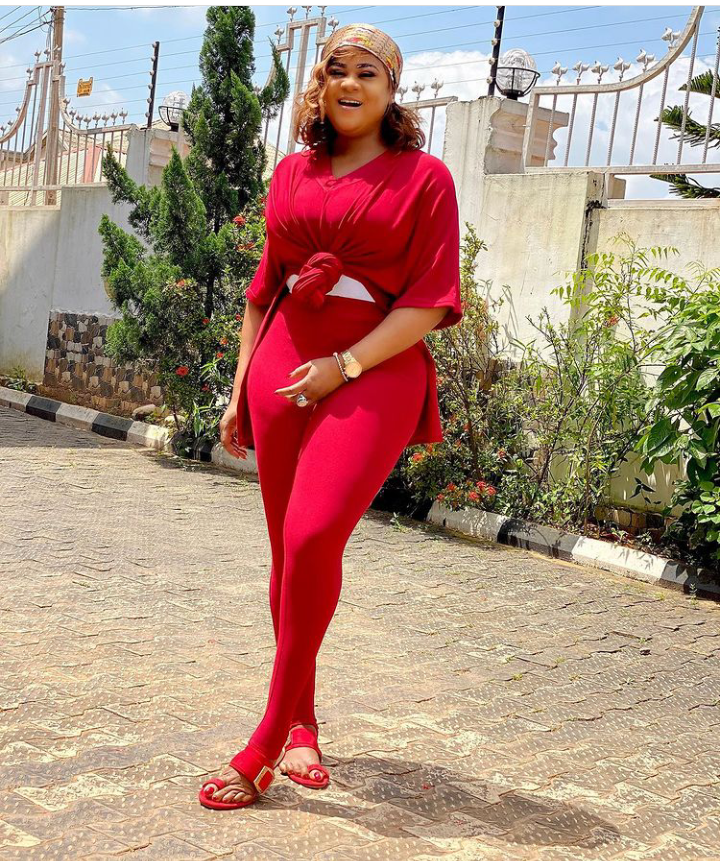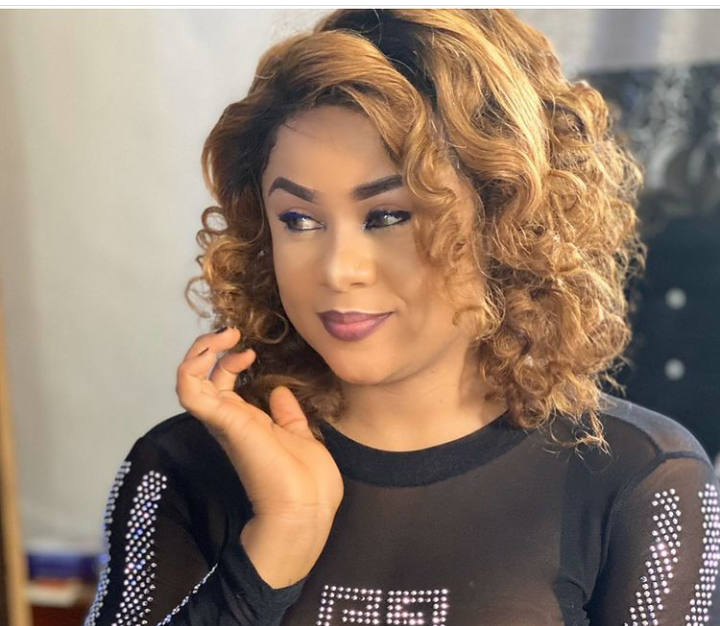 Taking a step down to the photos Uju Okoli shared today on her Instagram page, her own red outfit is combined with white colour that makes it look so unique and stylish. Just so you know, Uju Okoli is a fashionista that knows the right combination of colours that will give the intended result. Uju is looking stunning in her red short gown today. Ofcourse she should, she is a fashion freak actress who dishes out gorgeous outfits to her fans both on set and off set.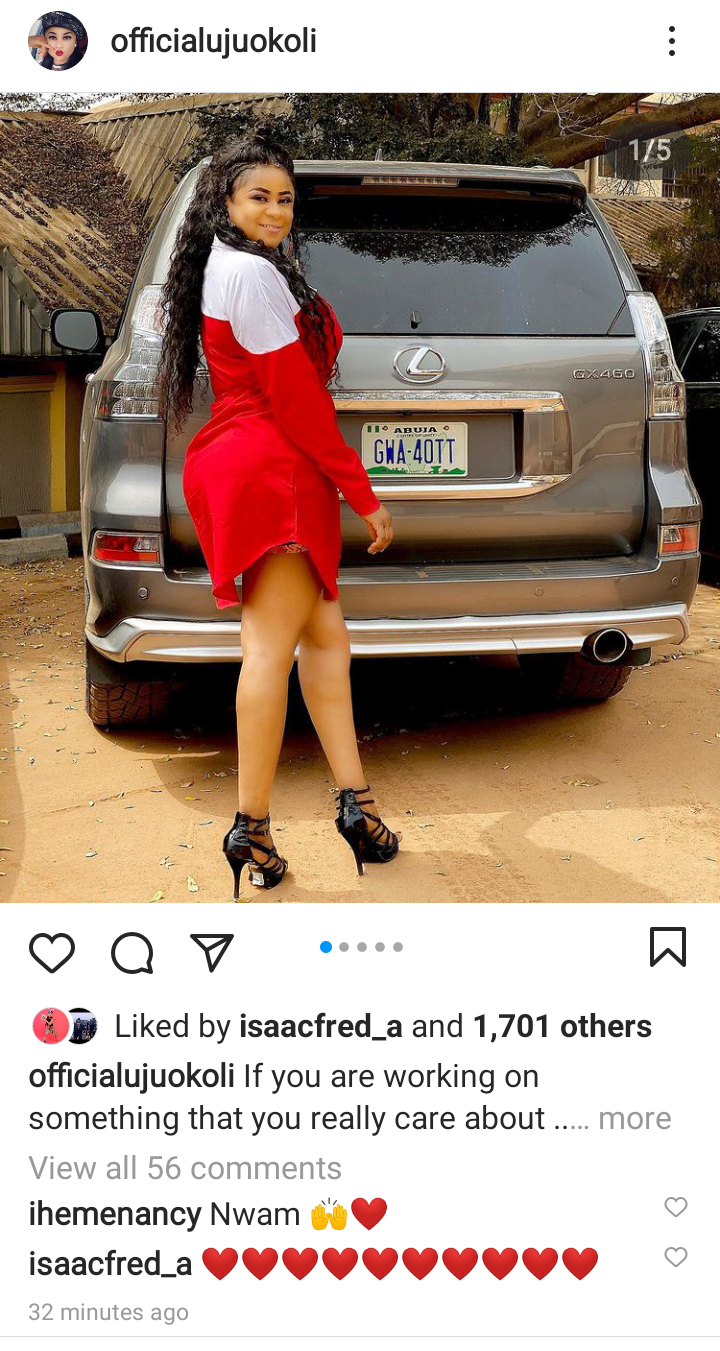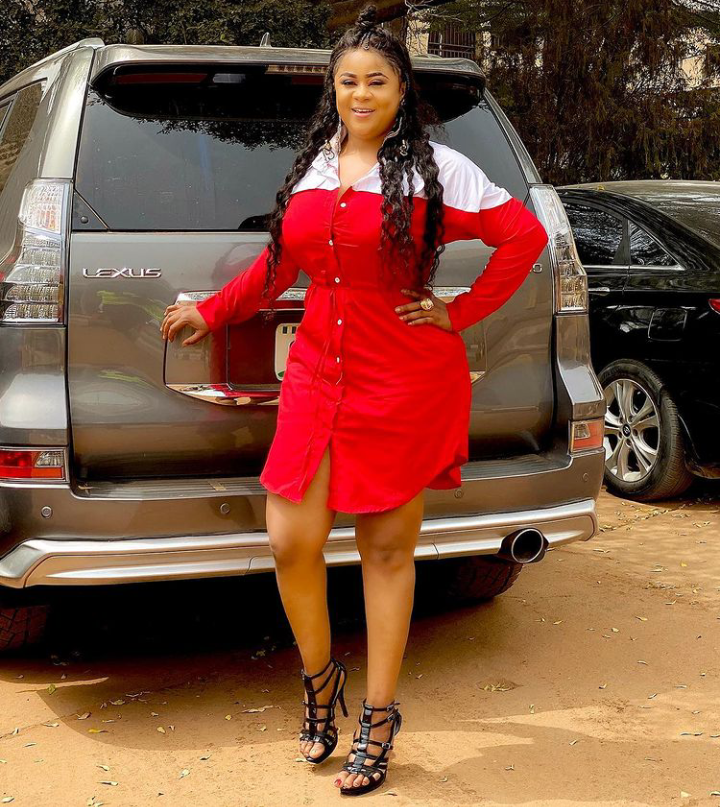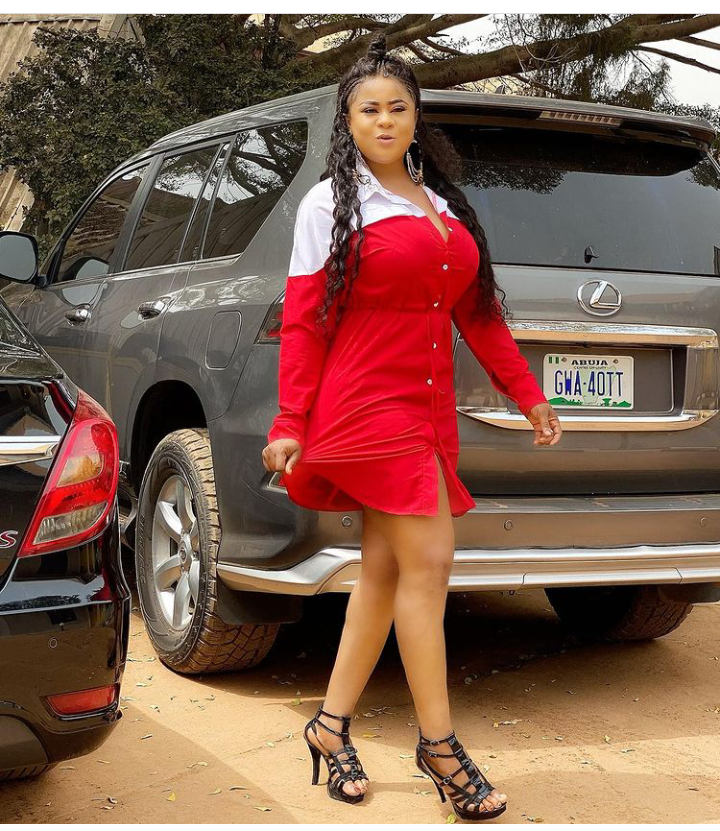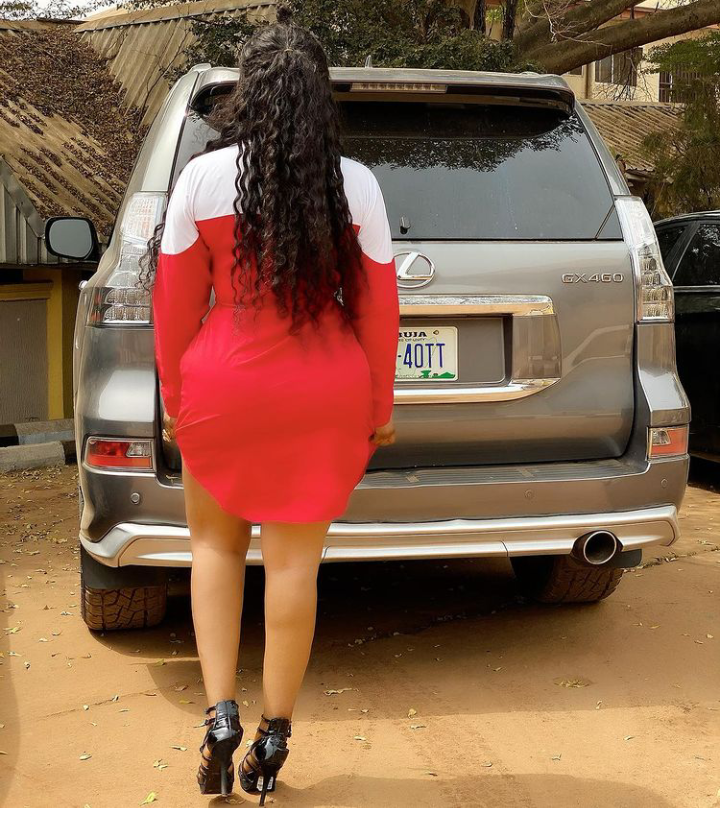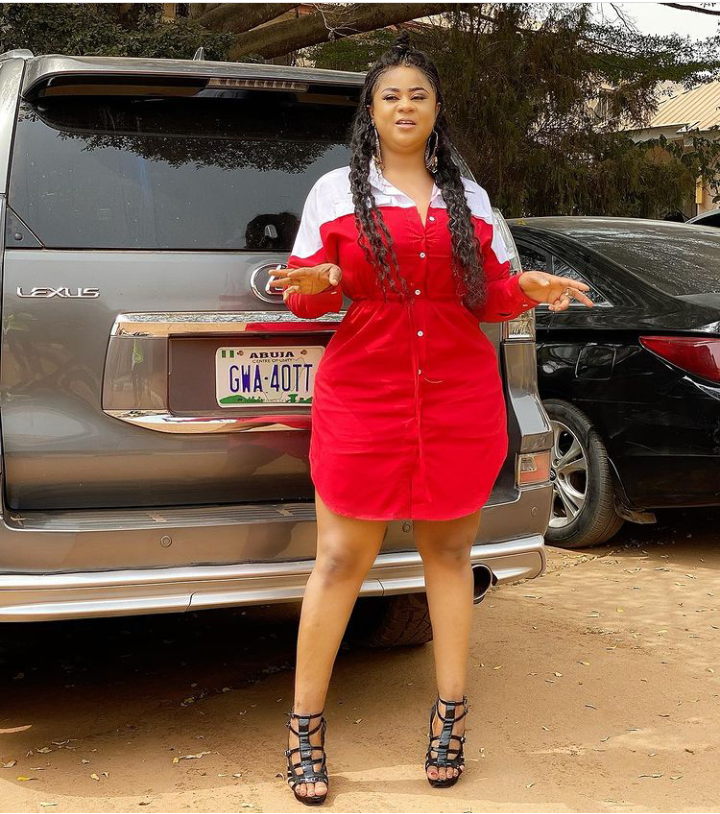 Beautiful and stylish Short gown is an indispensable attribute of the wardrobe of virtually all ladies, especially the celebrities. As we know, fashion does not stand still, every year it offers all new styles of short gowns with interesting combination of textures and colours, just like the one Uju Okoli is puting on in the pictures above.
We should pay tribute to designers, they do everything possible to meet the styles, colours, cuts and designs of their customers.
Other beautiful pictures of Uju Okoli are shown below: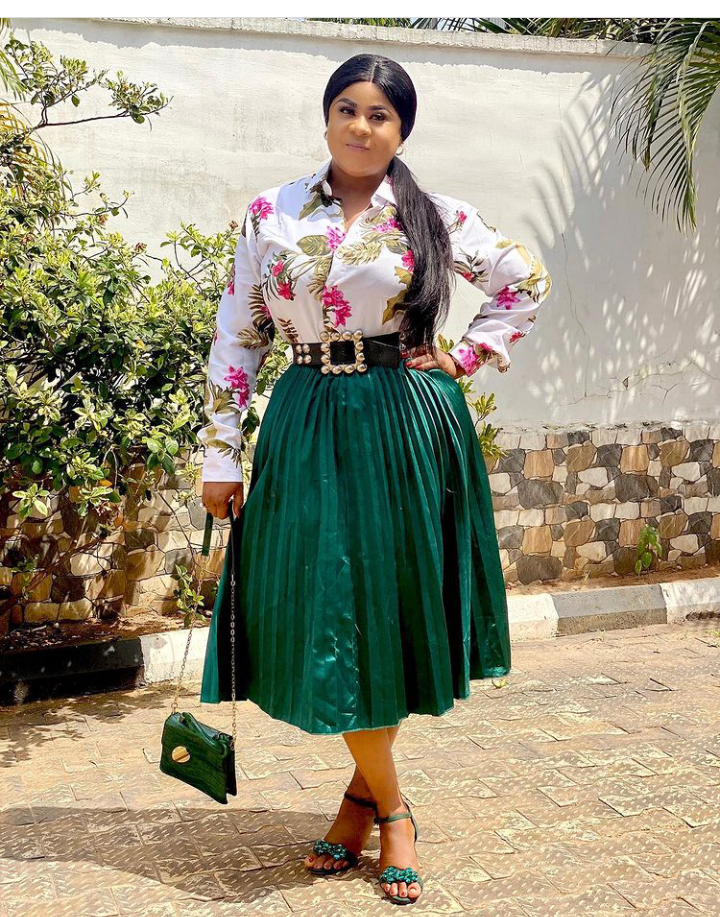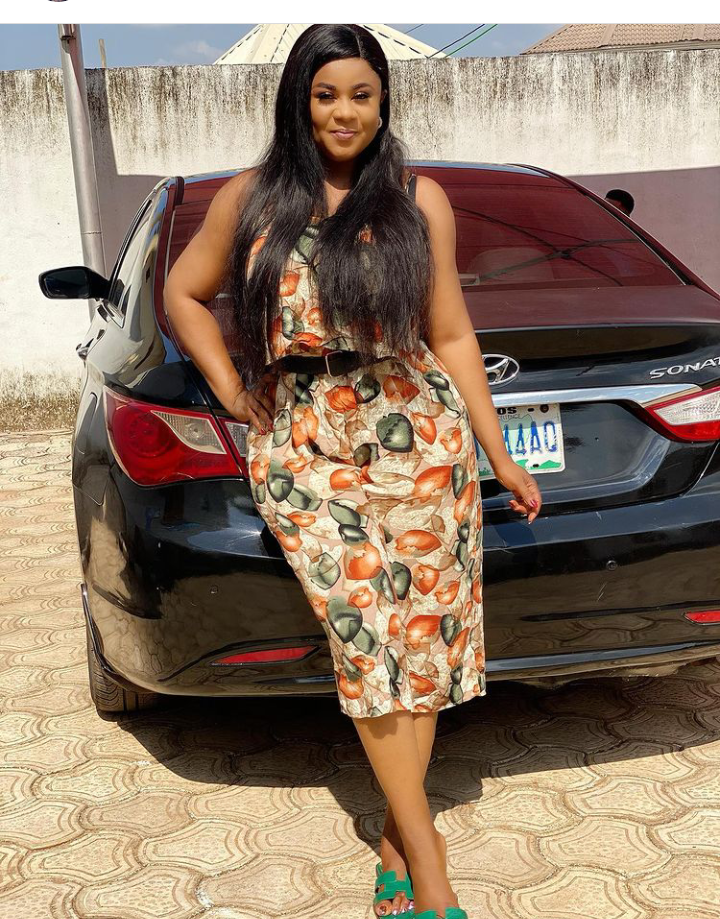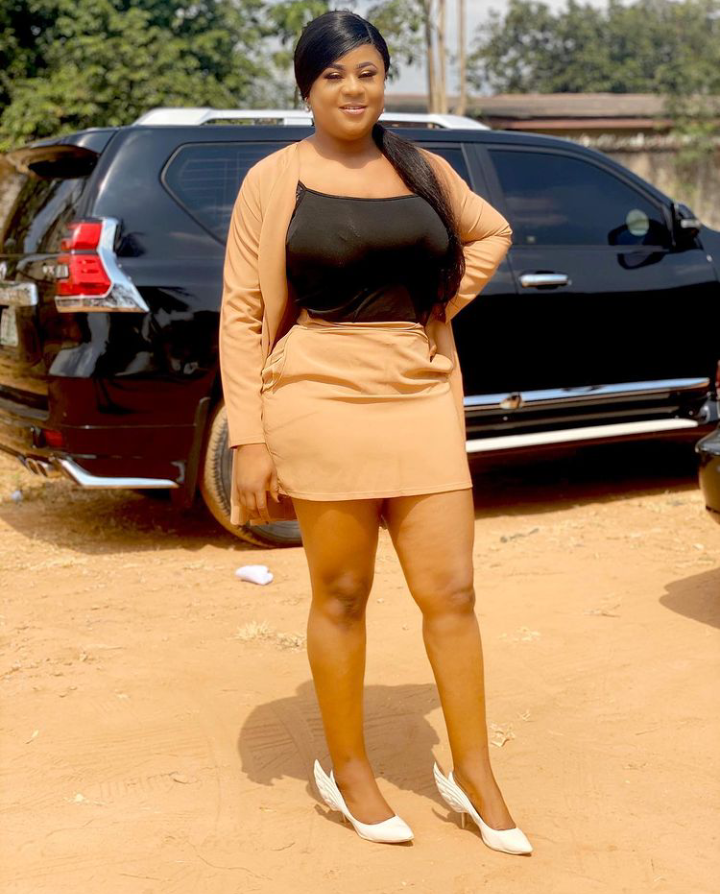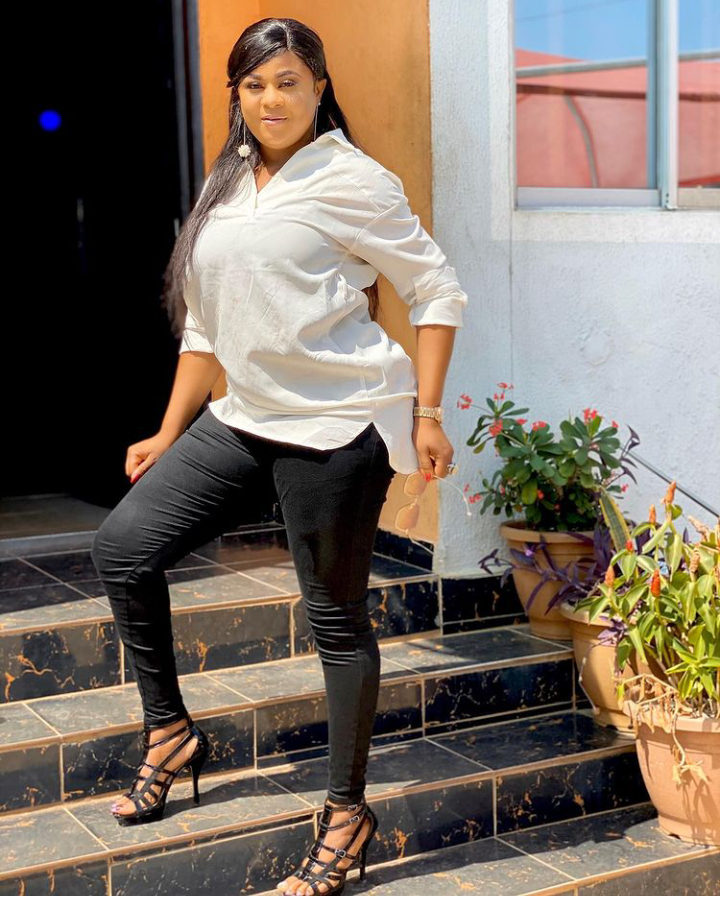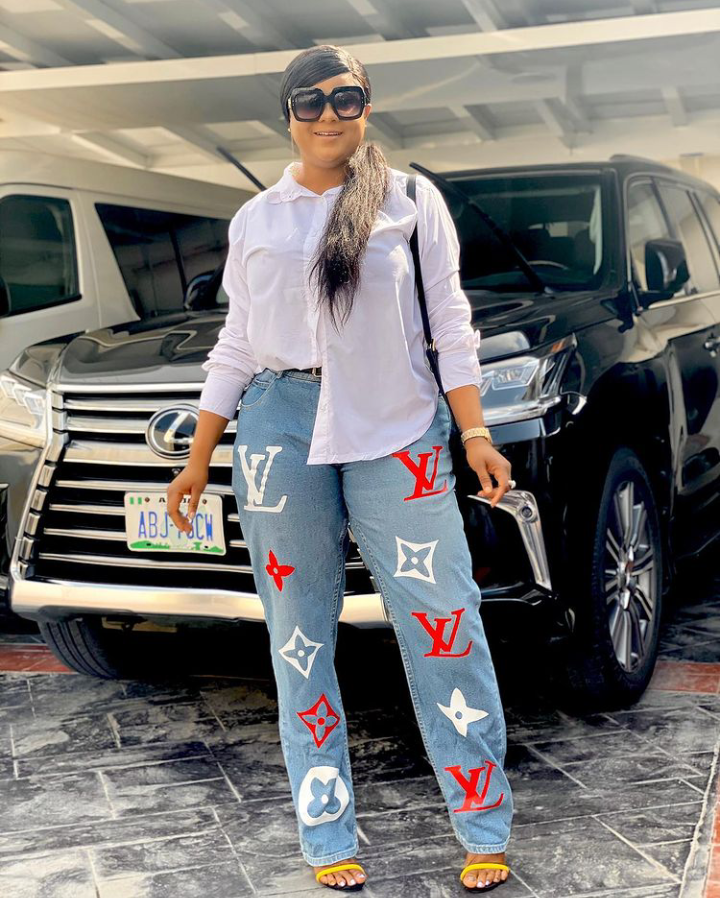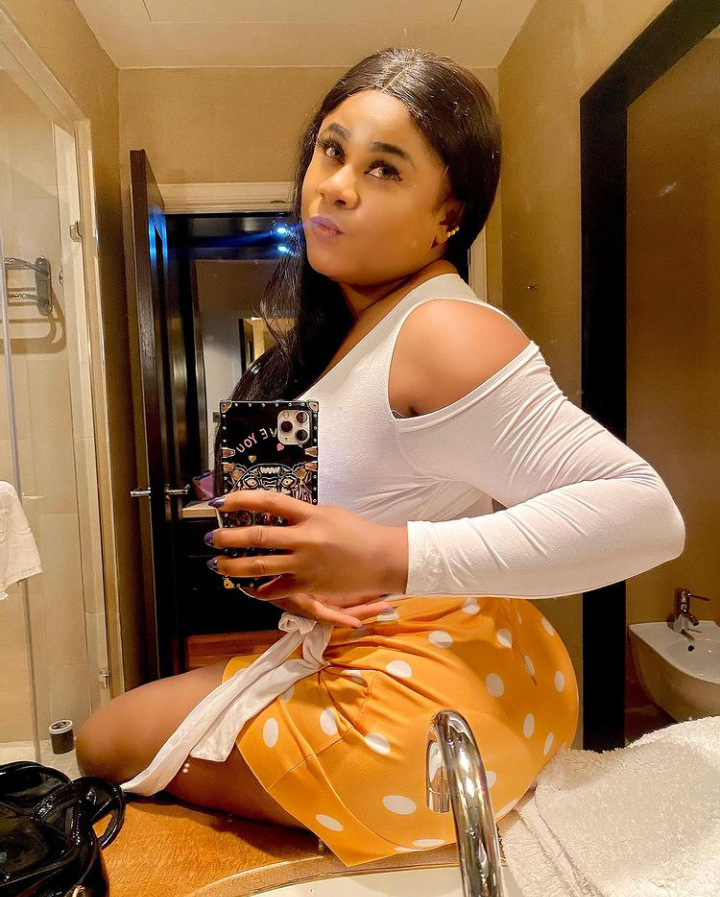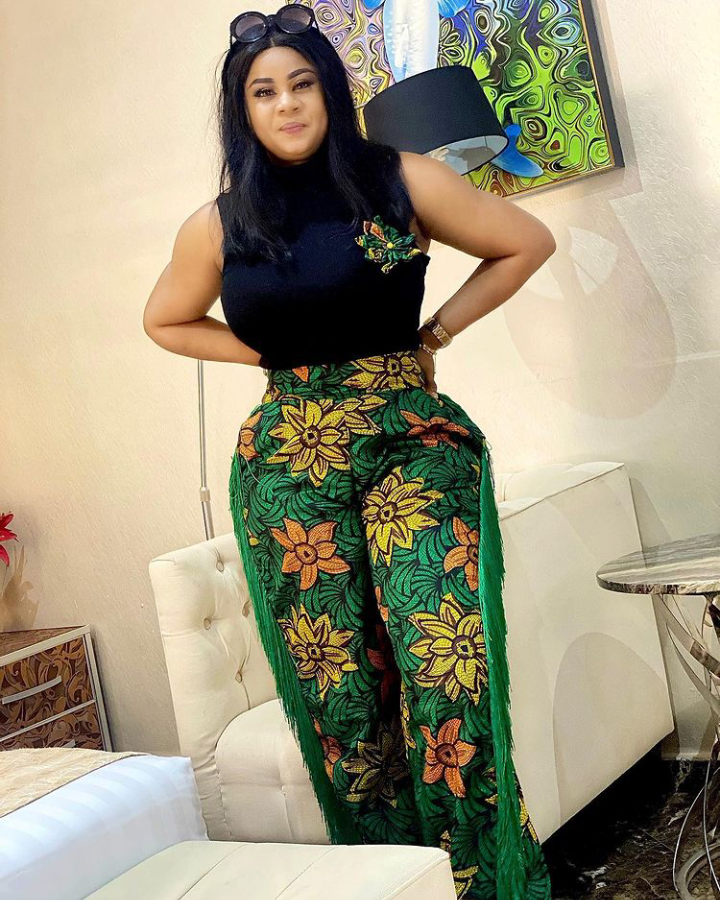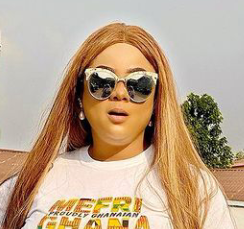 P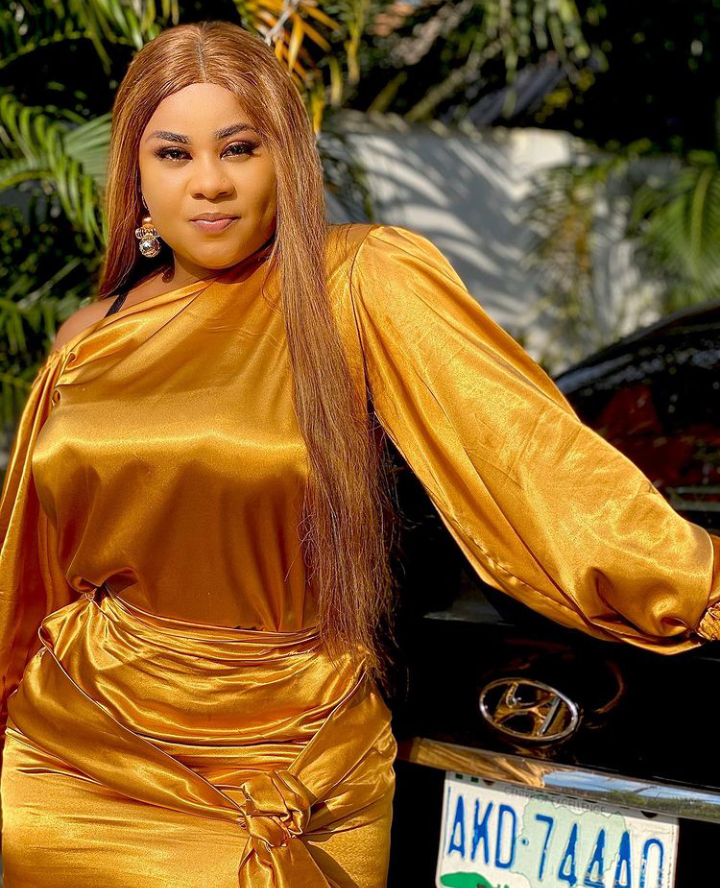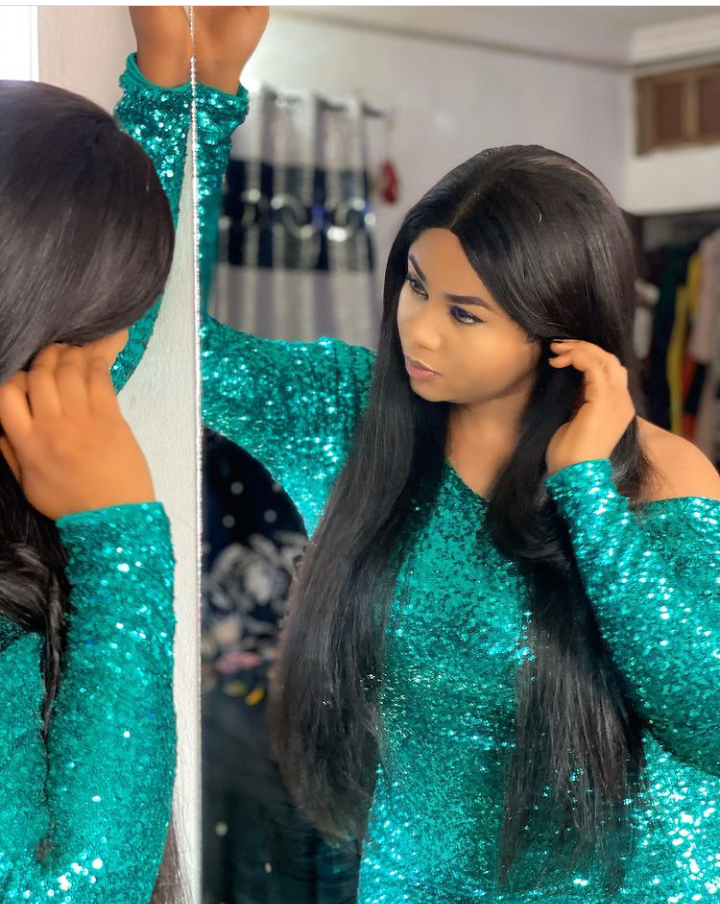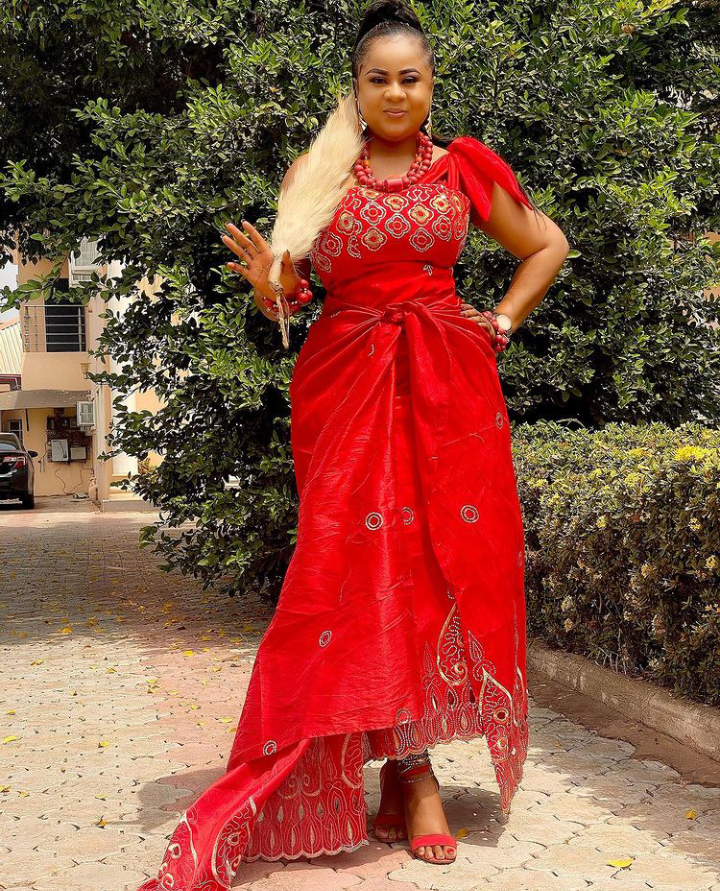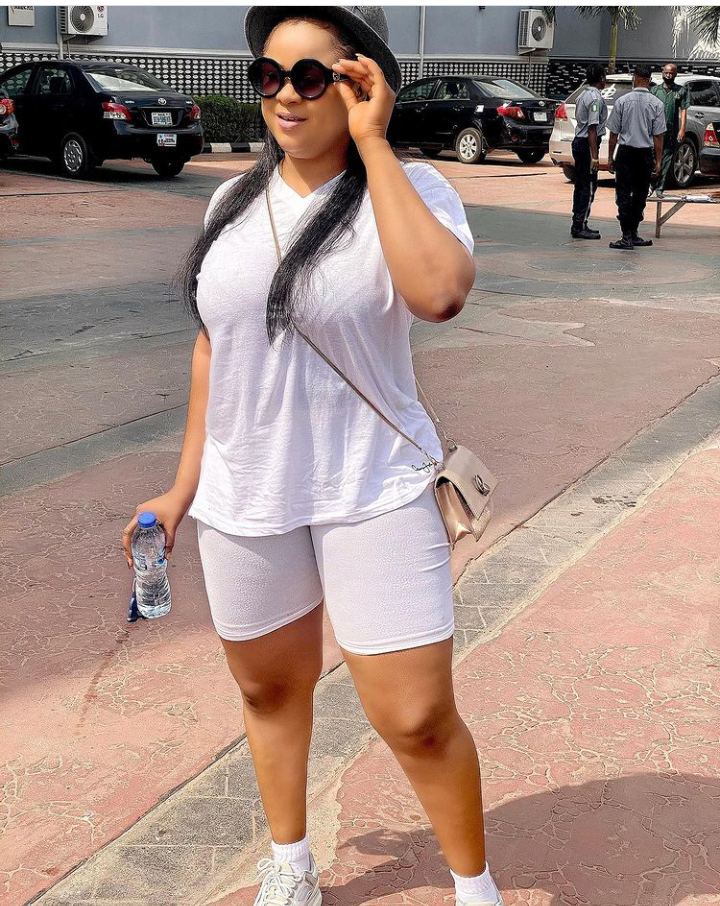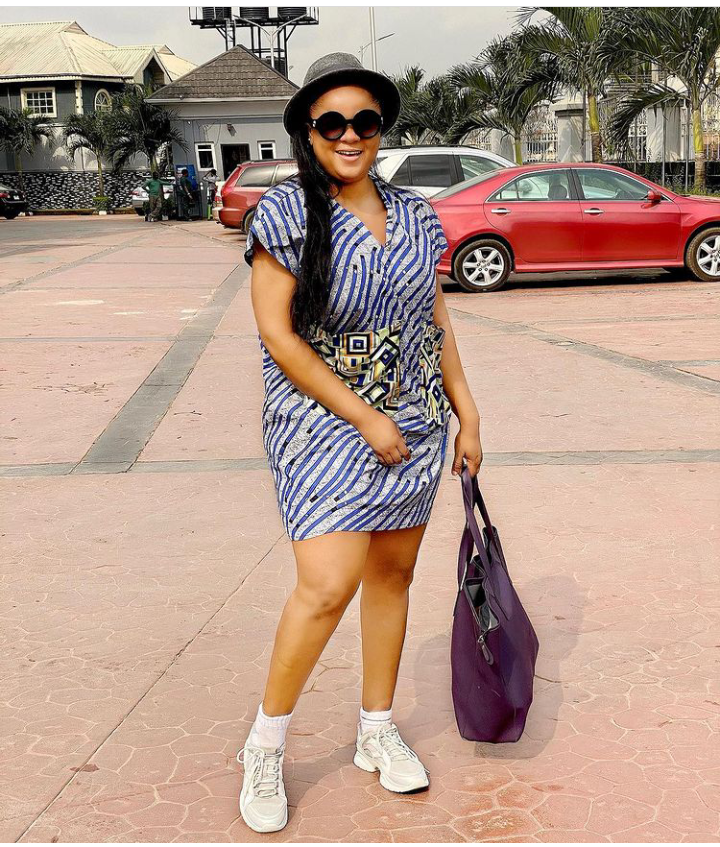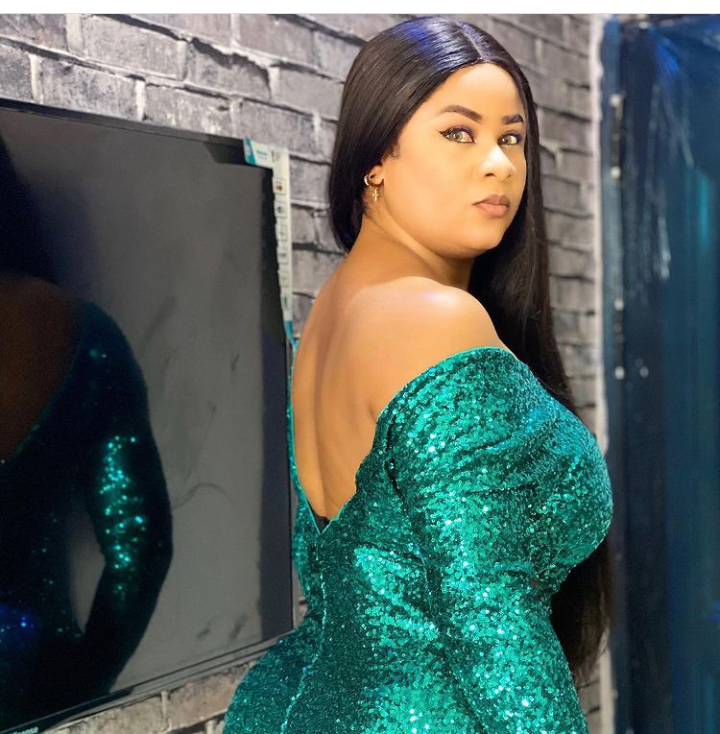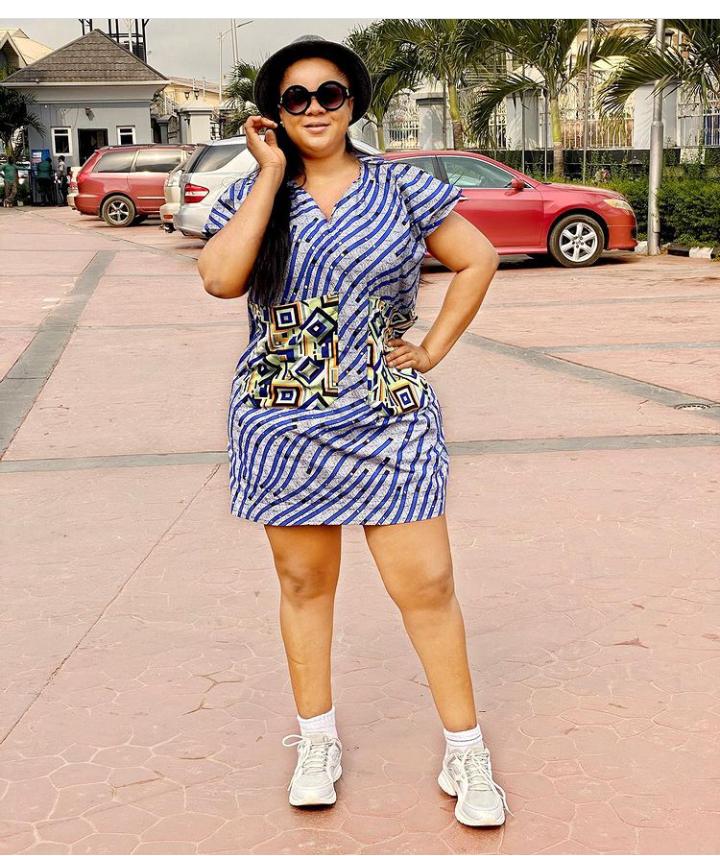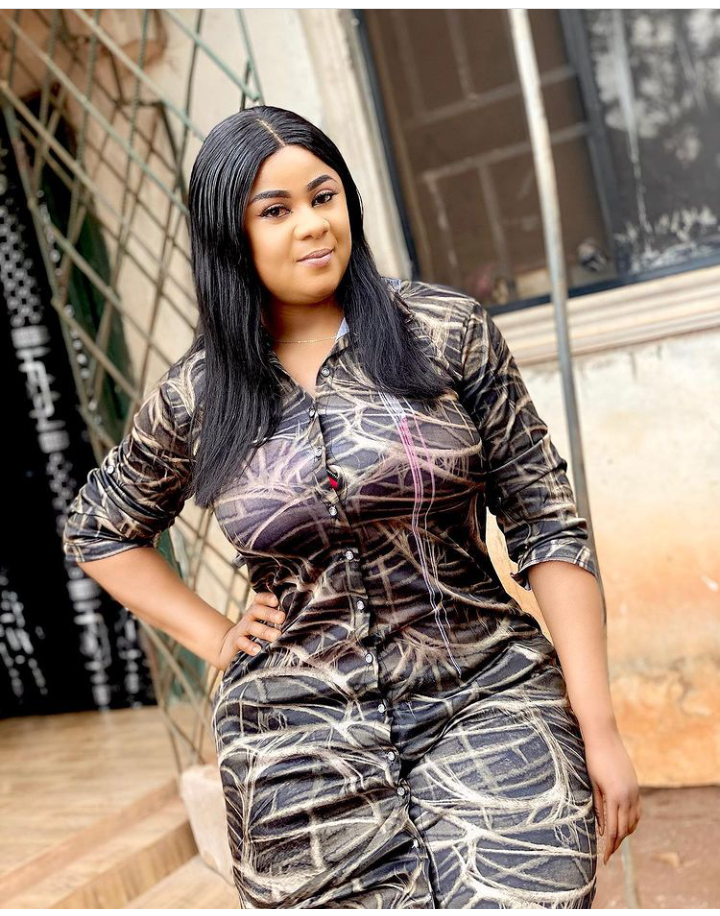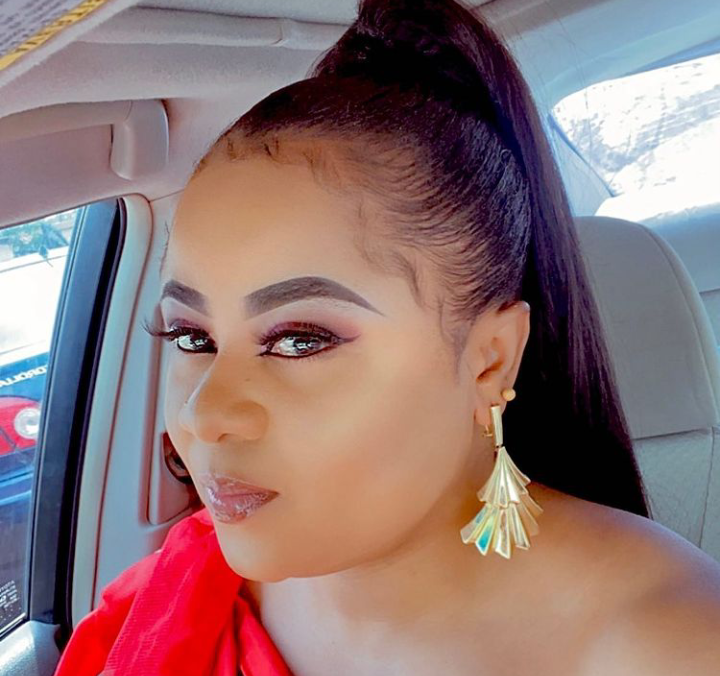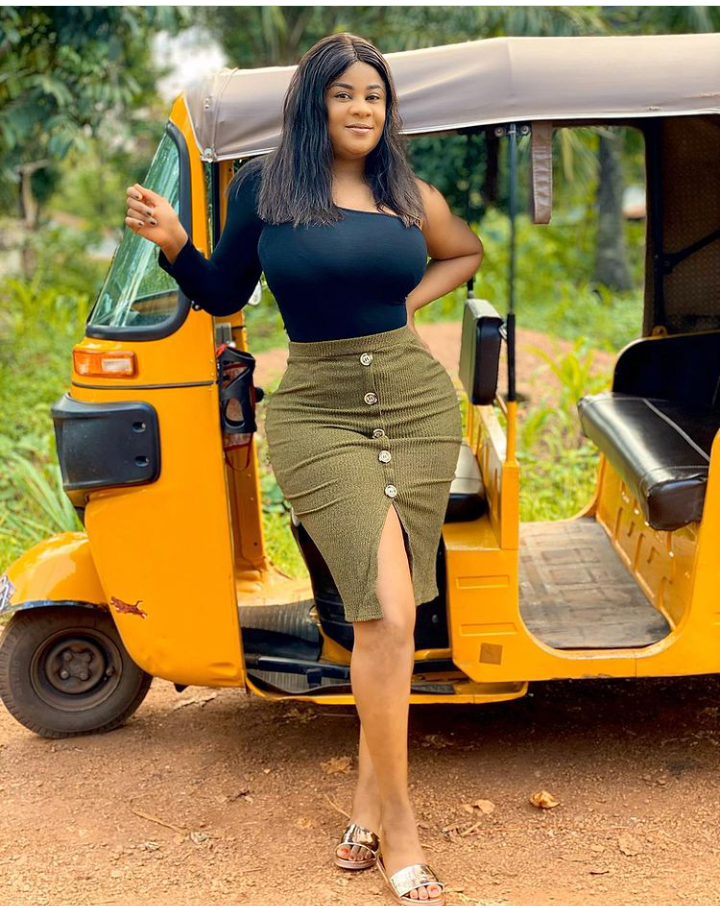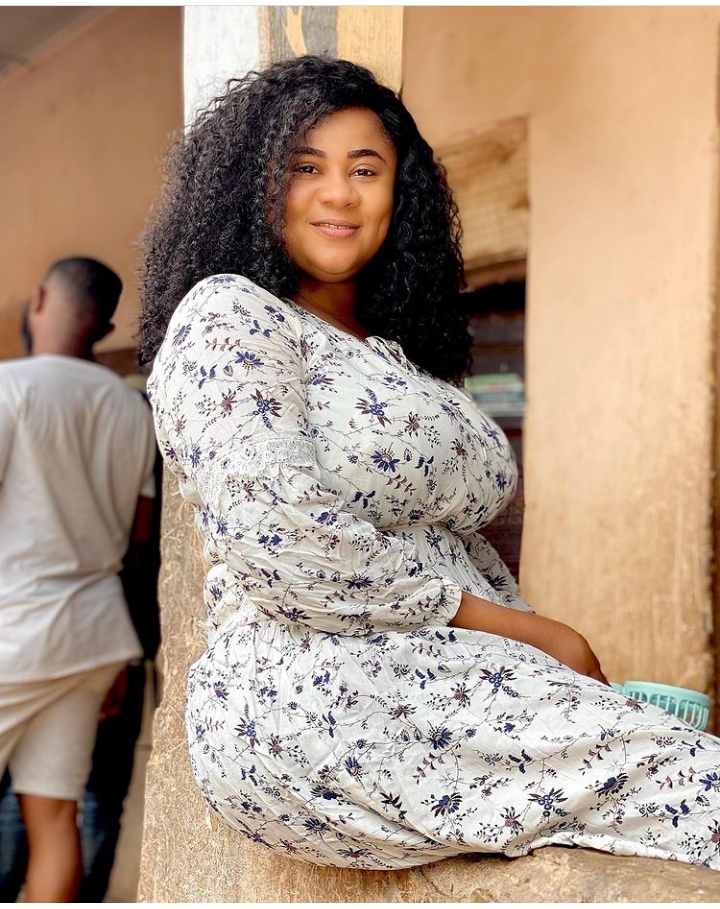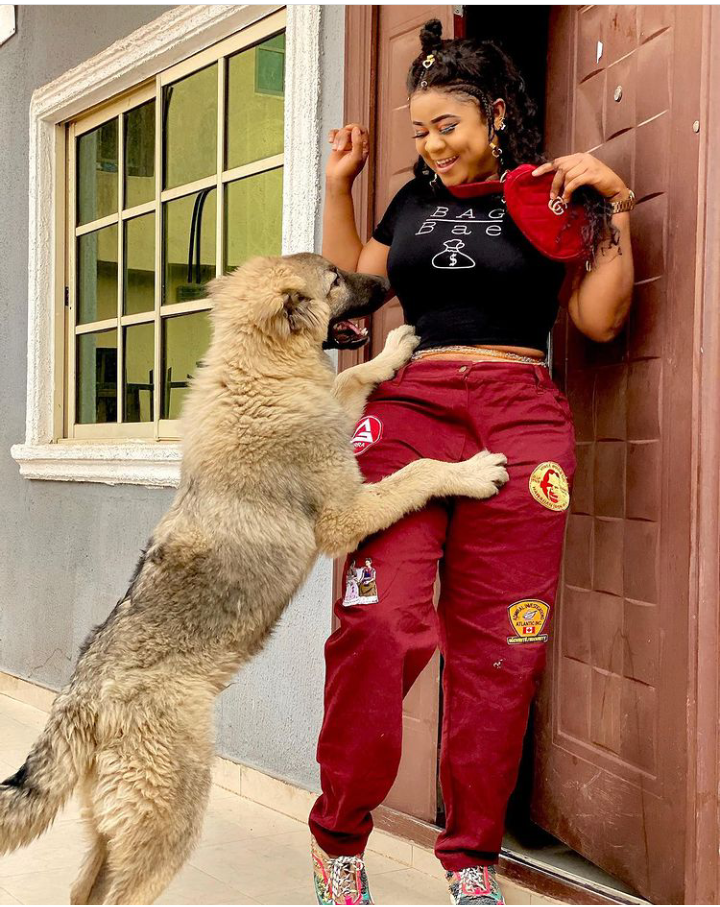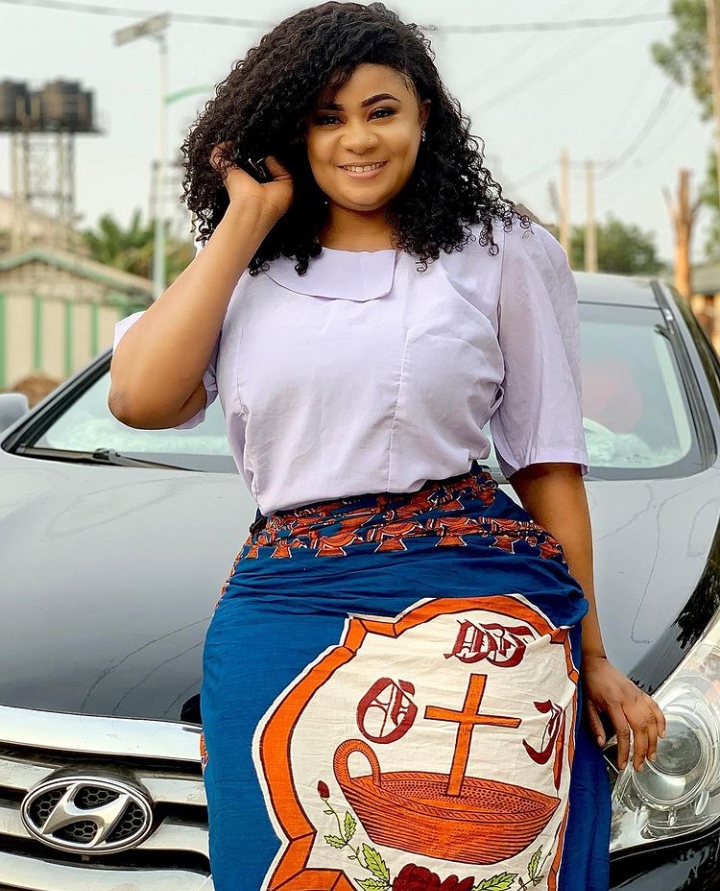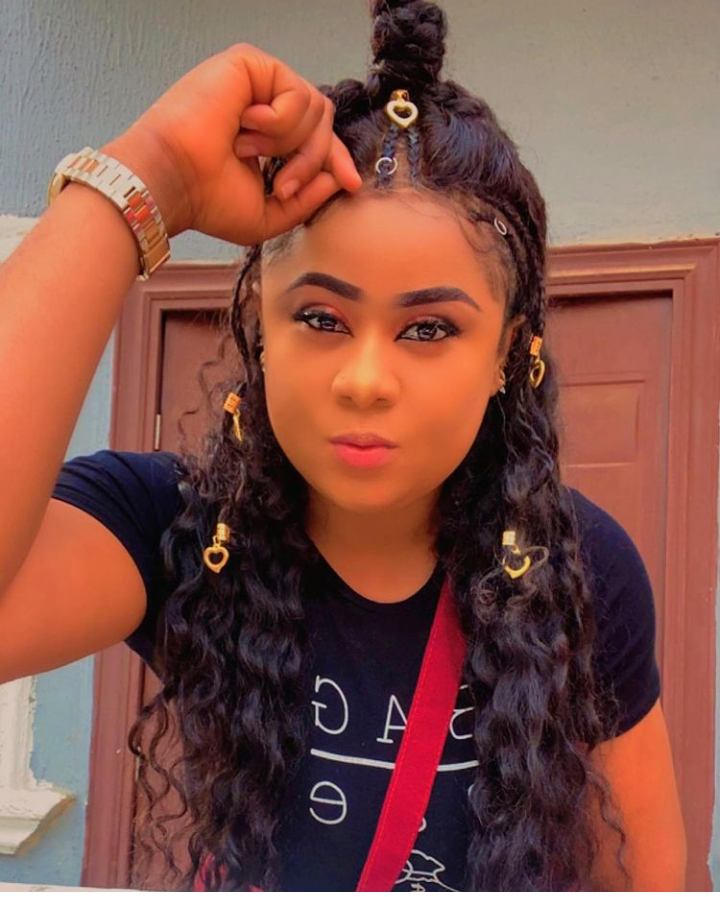 Uju is a beautiful, charming and ever loving actress. No wonder she calls herself "Nollywood sweetheart". To me, surely, she is.
Photo credit: Instagram
Content created and supplied by: AmyMedia (via Opera News )