In Nigeria and all over the world, different persons have different opinions about women.
It is true that women can be very complicated, but they make the world go round. Imagine the world without without women, everywhere will be stale and tasteless. Fun will be limited and sadness will be on a very high side.
According to our source "instablog", the poster was lamenting about some Nigerian women who ignore guys that stay closer to them, chat them up more often, in the same financial level with them, for a guy who is totally richer than their father and out of reach.
In his words he said: "Nigerian women are so bold and hilarious. You will ignore Teslim who lives in your city, belong to the same financial level as you, and start texting Rashford who is richer than your father and expect him to marry you just like that. How? Why?
How will Akwa United be showing interest in Lionel Messi?"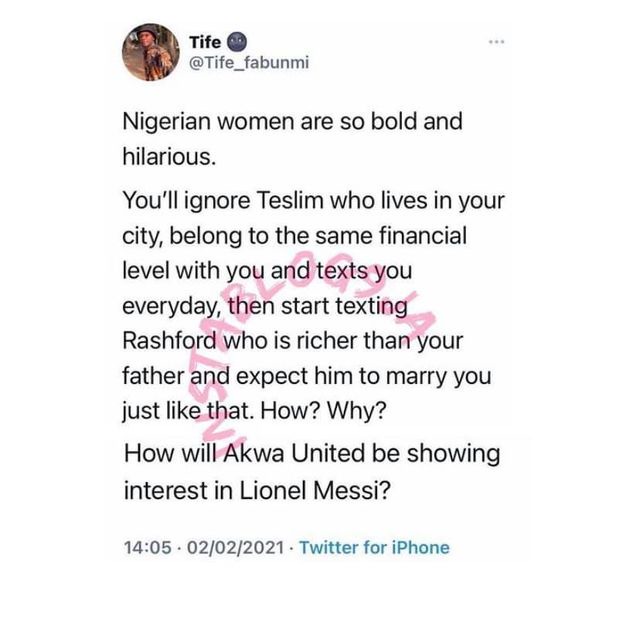 To me I think the writer was just expressing his own personal opinion which he is entitled to.
Hence I think, irrespective of financial status, everyone should be allowed to search for love or relationship anywhere.
What's your opinion about the writer's opinion? Do you think love and relationship should be according to financial status? Let's hear your thoughts.
Content created and supplied by: Penoeks (via Opera News )