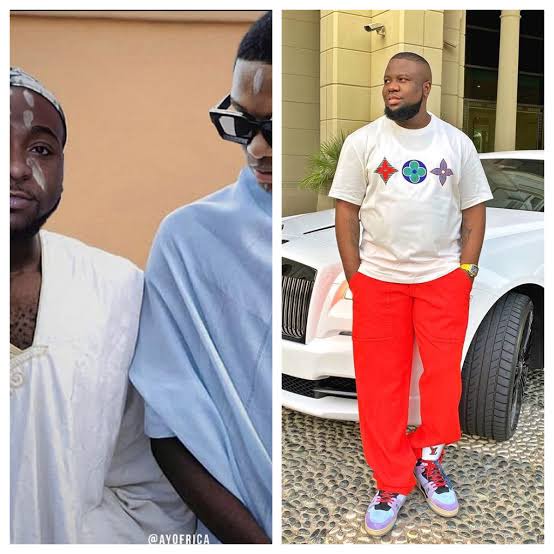 As of 2017, now convicted on counts of fraudulent acts, Malaysian Nigerian big boy and socialite Ray Hushpuppi took the internet by storm by a series of posts bragging about his networth also slipping in a subliminal diss at Afrobeats star David Adeleke.
This was following controversies in which Davido allegedly failed to clear his bill after partying with his crew at Quillox. After squandering millions at same club in a single night, he came online to post a series of rants alongside his transaction receipts.
He said: "I am speaking on behalf of my honorable self and classic baggie and self paid, if them born anybody well, or 'UNA CREW' make unannounced come out tonight, make we use am do champions league final in this lagos tonight!!! Bottles will be flying from the beginning."
"Hennesy don enter body and tonight is the night to let you all know that I didn't go and count bridges in Malaysia for 4 years. If your net worth is a hundred million and below, stay at home tonight or come as a fan or a looker."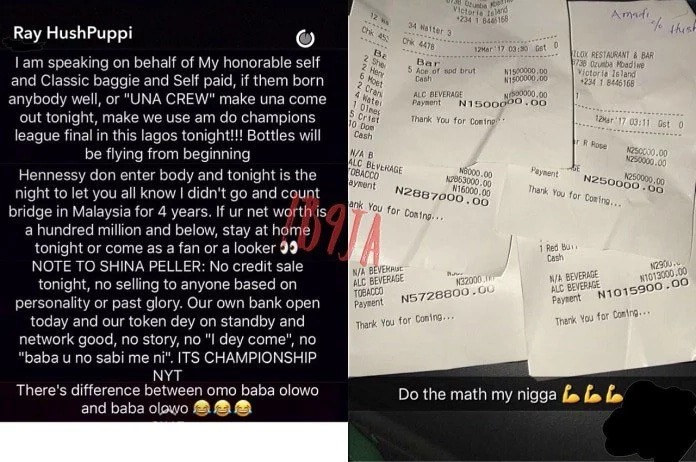 To buttress his point, he also added that there were obvious differences between a Baba olowo (a rich man) and an omo baba olowo (son of a rich man).
Davido who is known to never shy away from controversies or beefs took to his social media handles to clear matters.
Davido posted a screenshot of a N130m transactions in December and said: "Hushpuppi, you better comot this Naija. Zero breathing space. Never in your life, you're lost!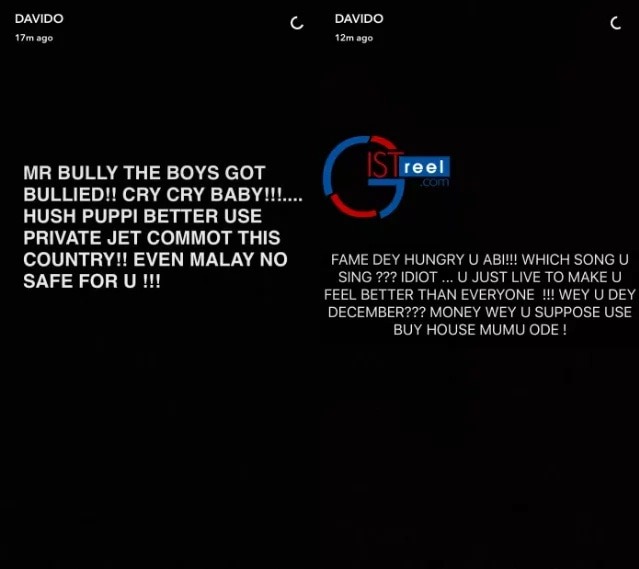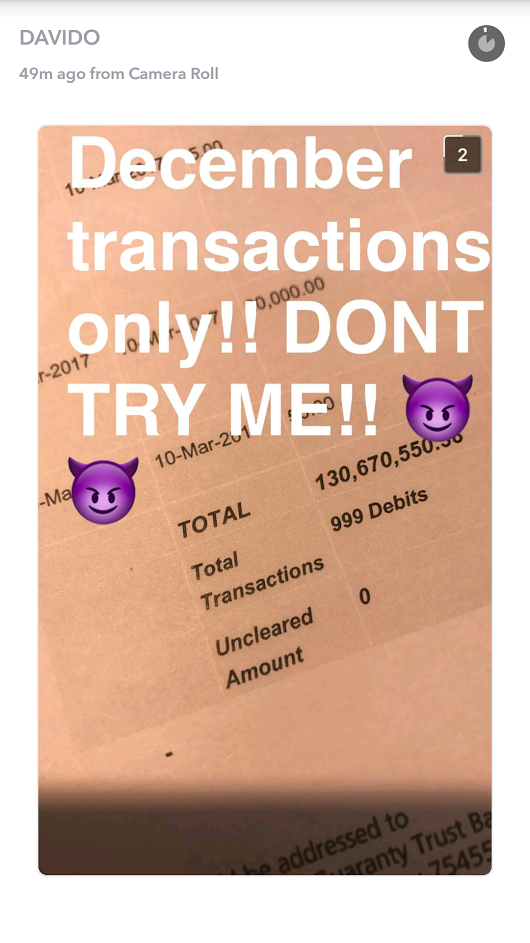 The tug of war though eventually settled was long lasting and had a lot of internet users and fans debating.
Reacting, Davido's colleague and fellow afrobeats titan Wizkid took to his Twitter page to share an important subliminal advice to David and Hushpuppi.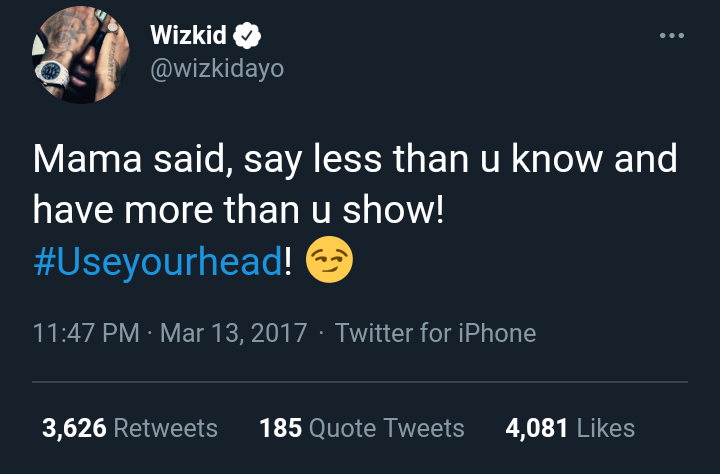 "Mama said "say less than you know and have more than you show!" Use your head!" He said highlighting why addressing every topic and bragging about how much you posses is really unnecessary.
What are your thoughts? Was Wizkid right? Kindly share your thoughts in the comments section below.
Content created and supplied by: Sowasayo (via Opera News )