There have been some mixed reactions ever since news broke out that Tundeednut's Instagram account got deleted. This is quite a devastating news and lots of people have been reacting to it.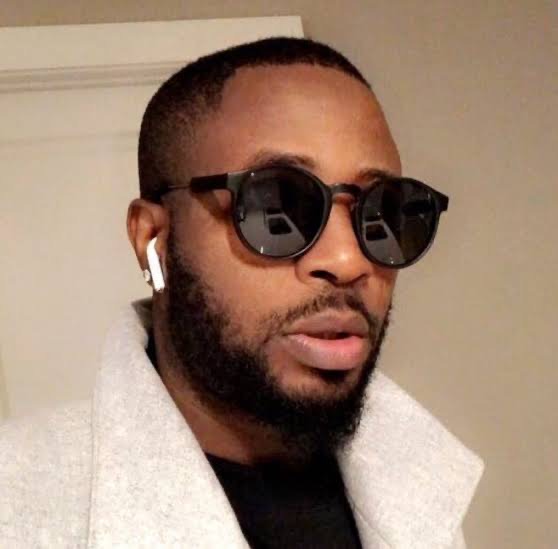 This Is quite a trying time for king tundeednut, he has lost a lot of things within the space of one month.
After Instagram deleted the second account he Went off social media for some hours because he was in pain, this morning tundeednut shared a post on Twitter that was very emotional and got a lot of people talking on social media.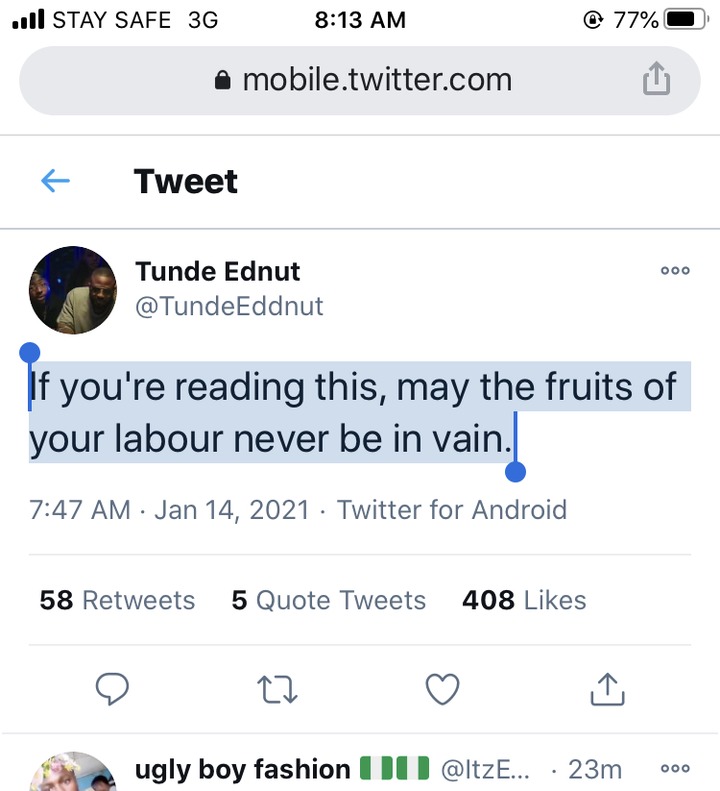 He said "If you're reading this, may the fruits of your labour never be in vain".
This post got people talking, many say his currently in pains as a result of his loss while some people think that he his using this time to go back to God because he earlier posted that he pays his tithe regularly.
Below are some of the reactions of his face on Twitter .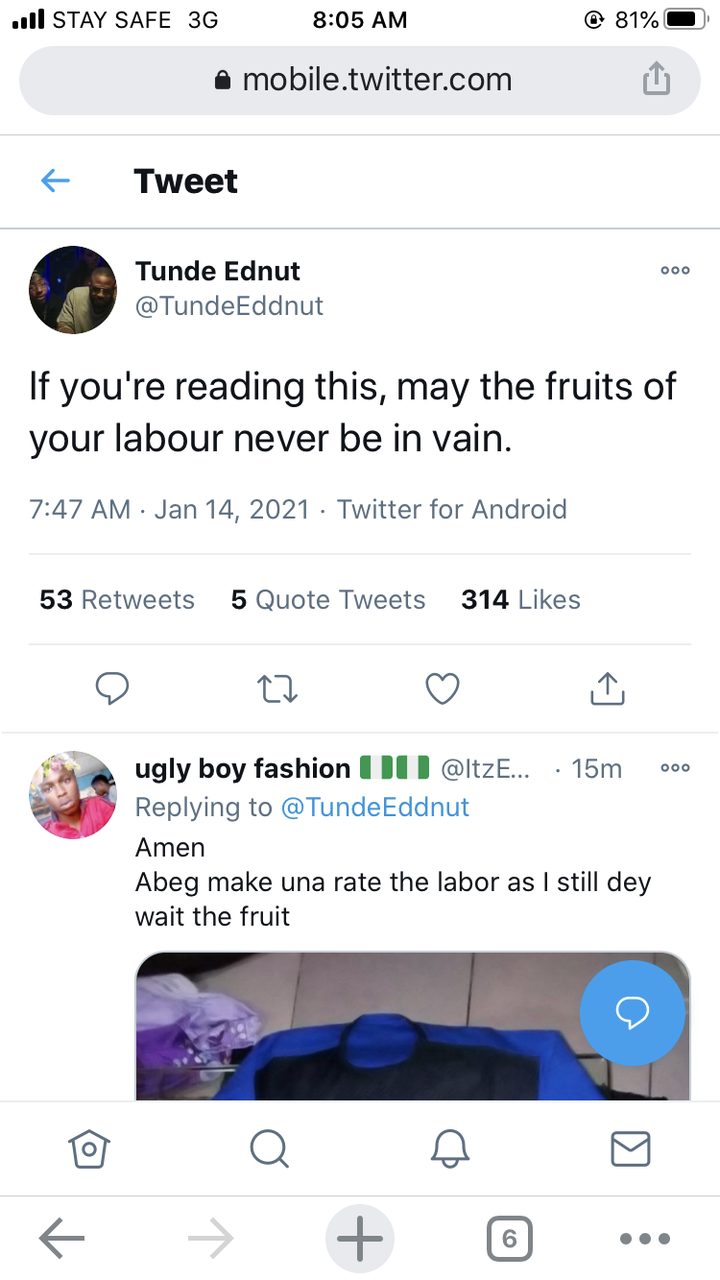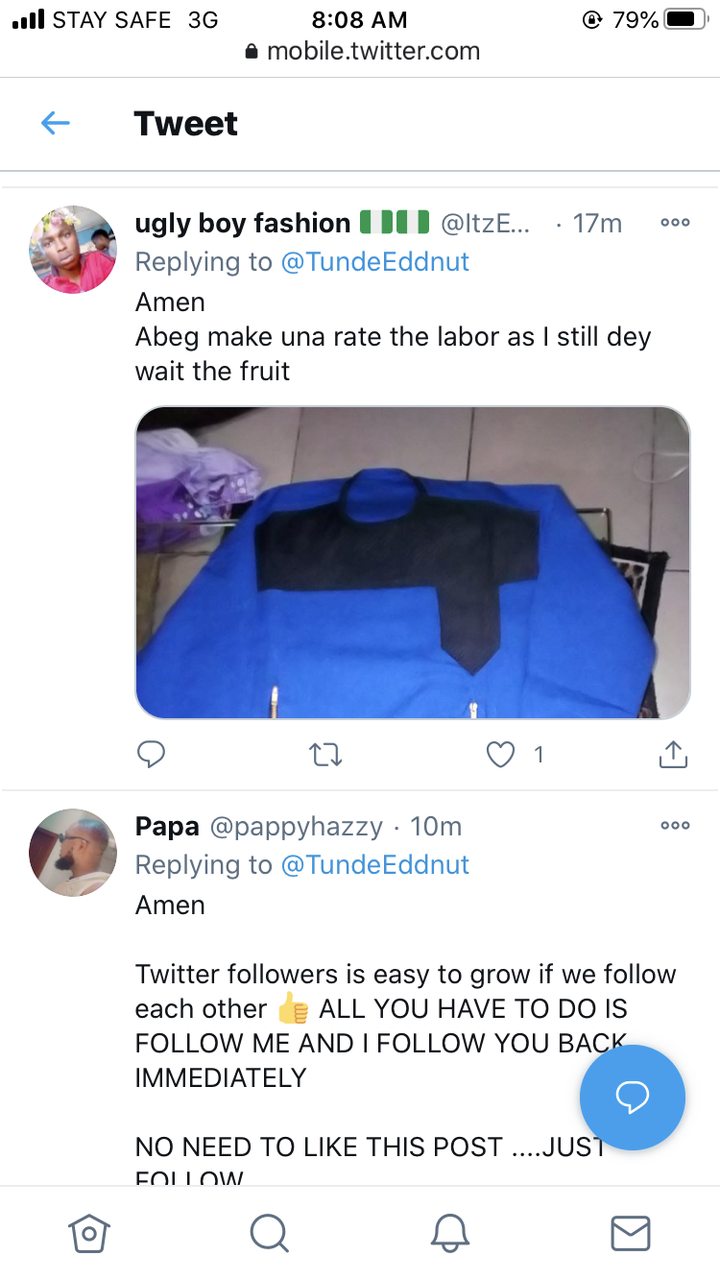 W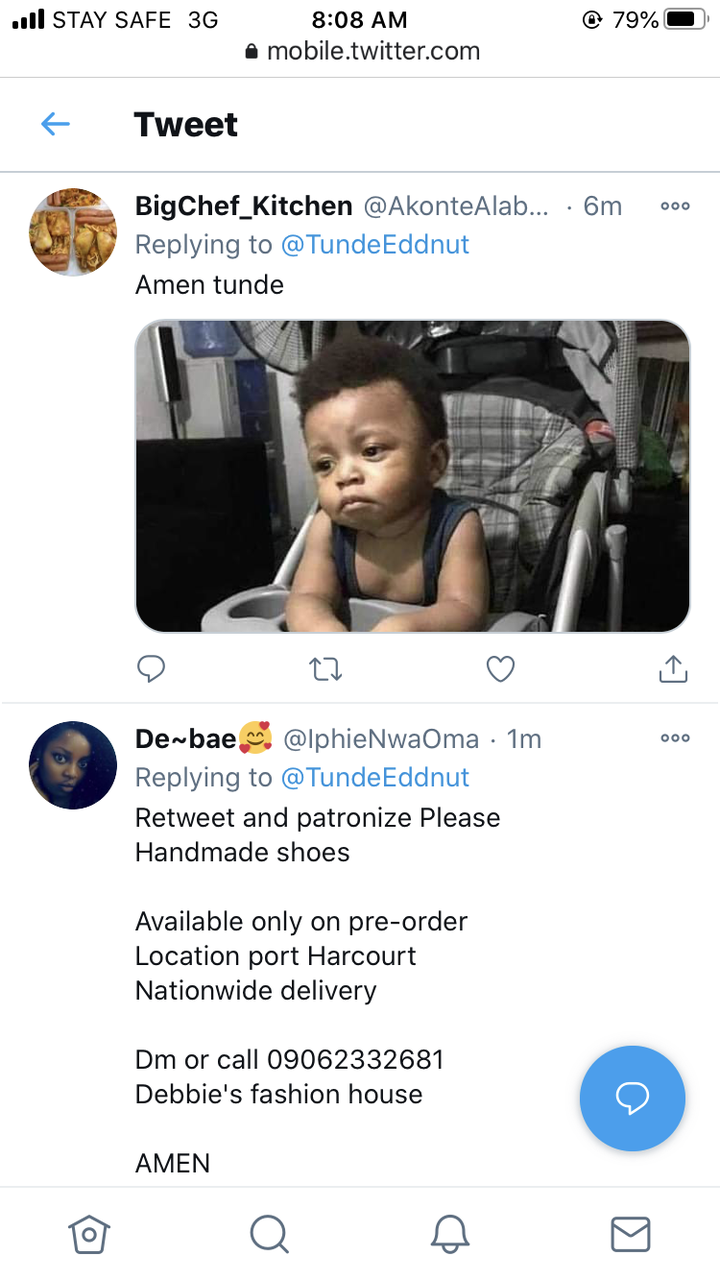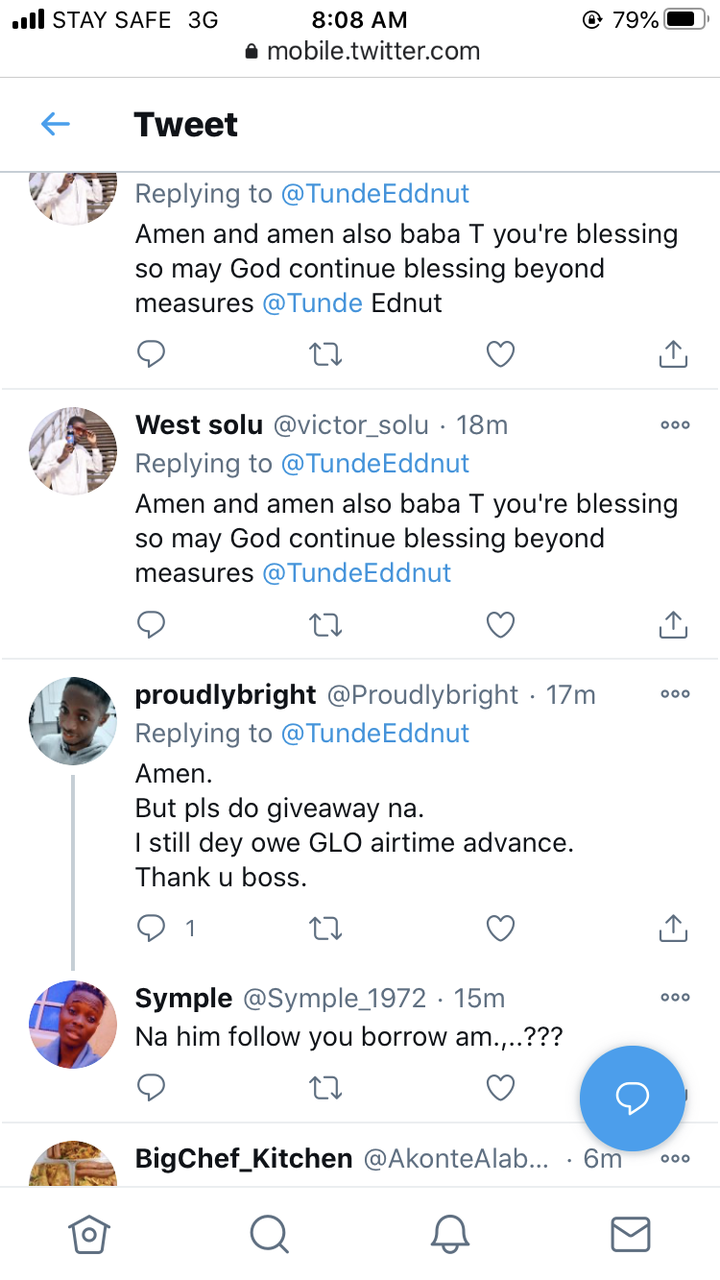 hat do you think about King tundeednut tweets this morning?
Content created and supplied by: 247online (via Opera News )