The Producer of "Hire a Woman" has reacted to claims that Erica was the one who made the movie global. The Producer who's Instagram handle is chennylove official has taken to his Instagram page to share what a Troll disguised as an Elite said to her after sharing the movie "Hire A Woman" on her page. The Producer was actually angry that an Elite gave all credit to Erica alone claiming she made the movie appear on Netflix because of Erica.
See screenshots between the producer and the troll below;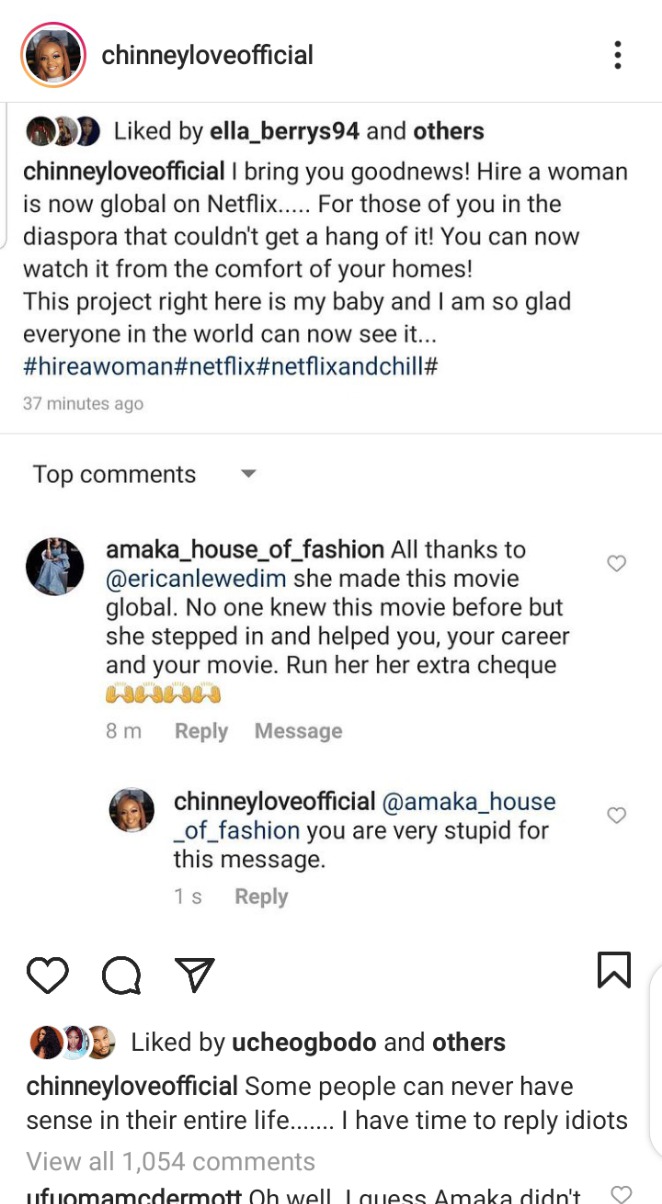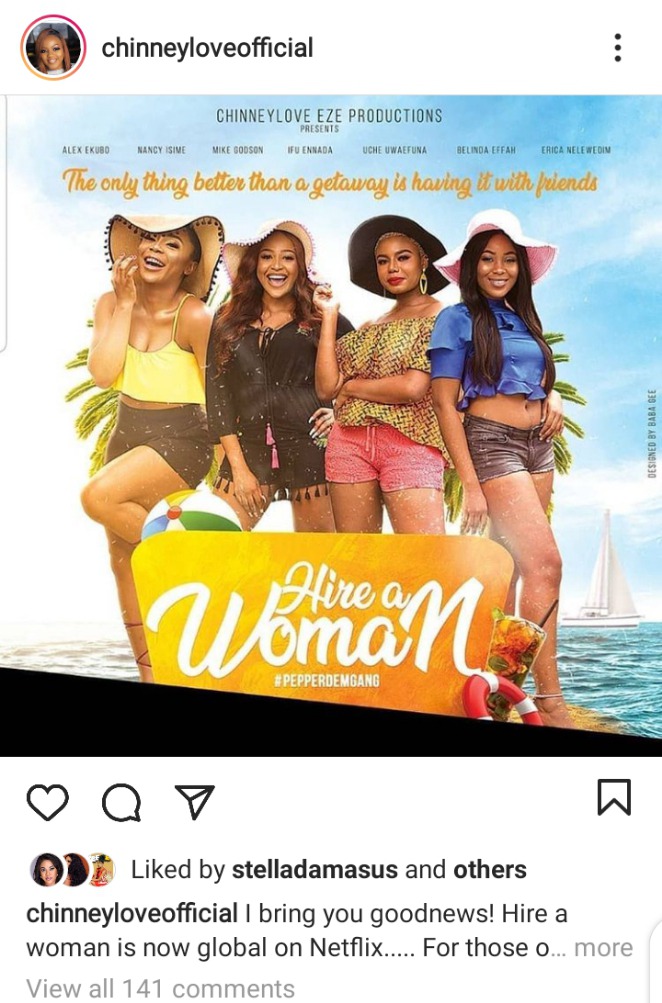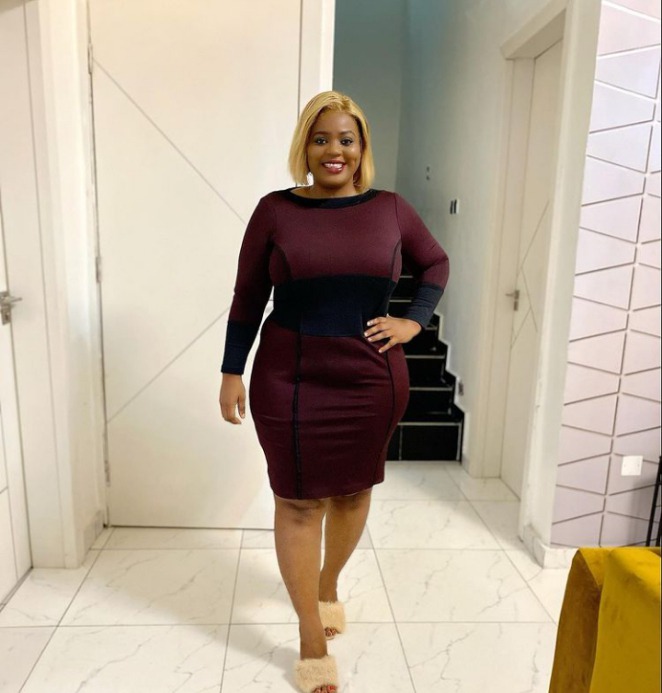 Erica on the other hand quickly apologized and denied the fact that the person was an Elite. According to her, trolls disguised as an Elite uses her pictures to cause set back and drags for her. She further gave the producer the go-ahead to block the person. She also made mention that the person was not even following her, which means the person was not really an Elite but a troll.
See the screenshots below;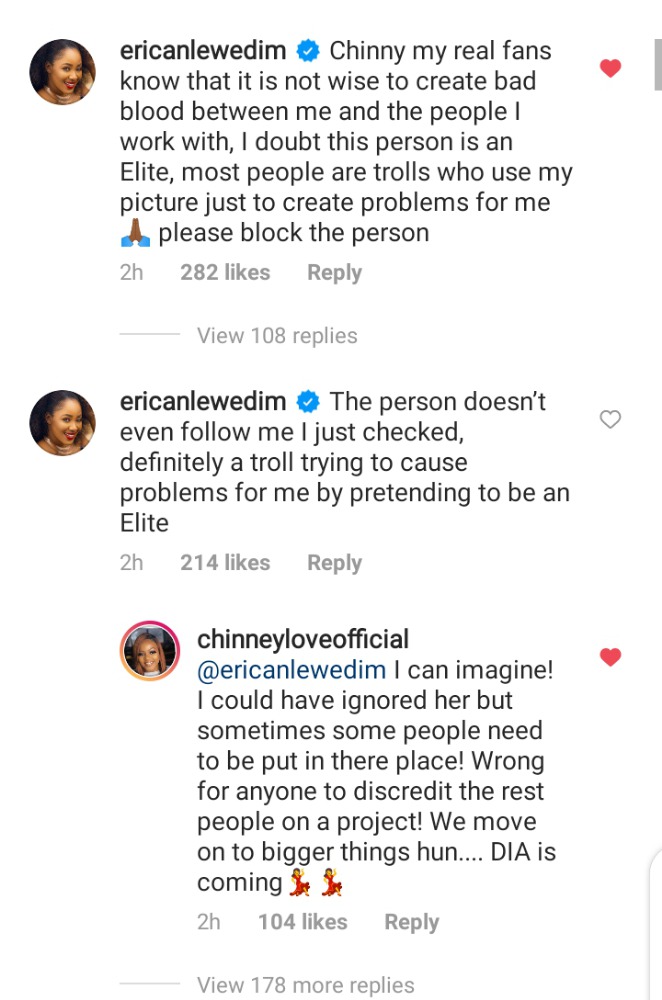 It's really disheartening that most big brother Naija fans always disguised themselves by using the photos of those housemates to create problems for them. Most of those people who uses Erica's photos on Instagram, Twitter or Facebook are not really fans of Erica but trolls. What they do is go to other housemate pages to comment rubbish thereby setting Erica for drags.
See Reactions from people below;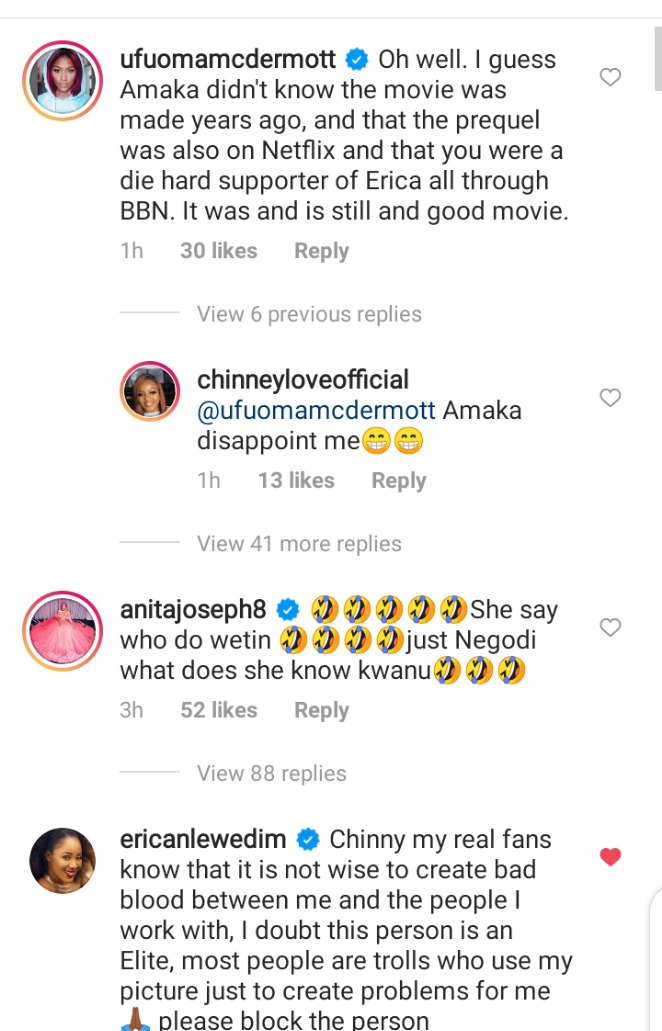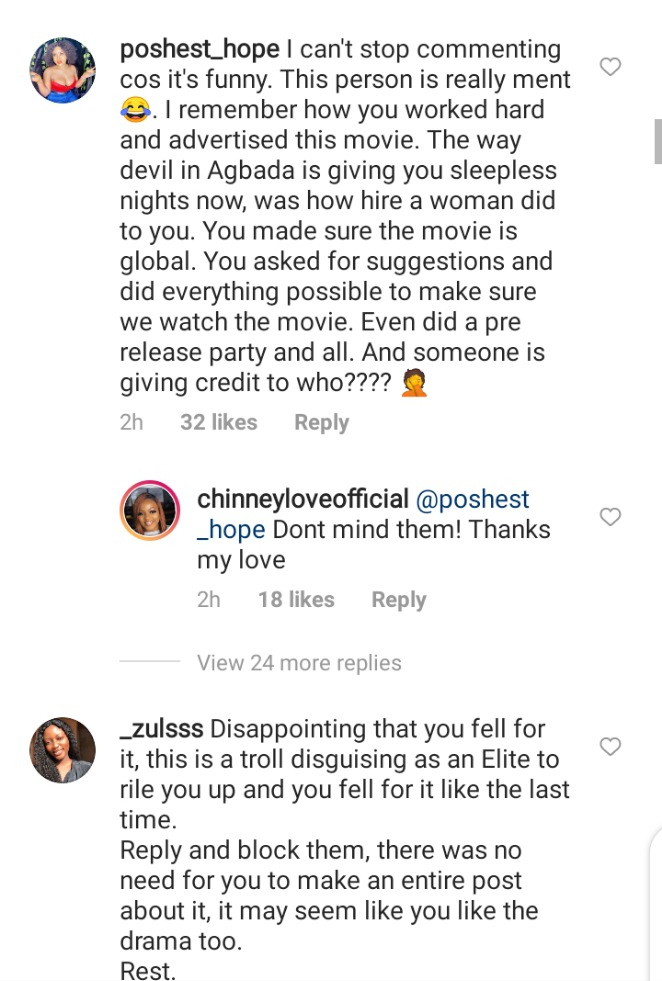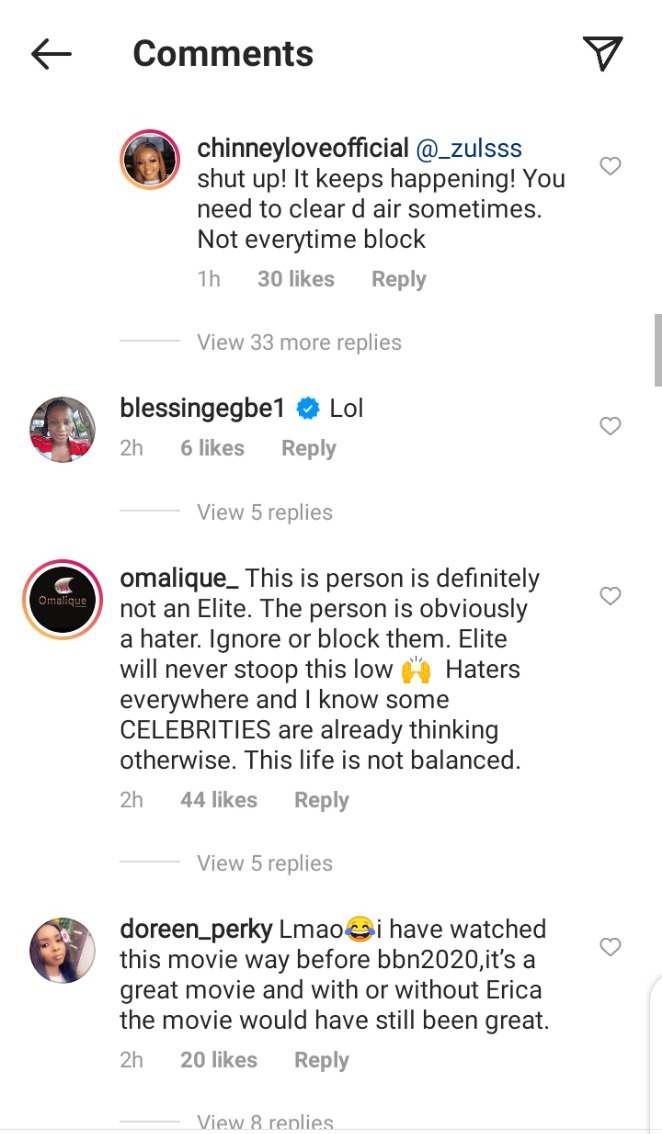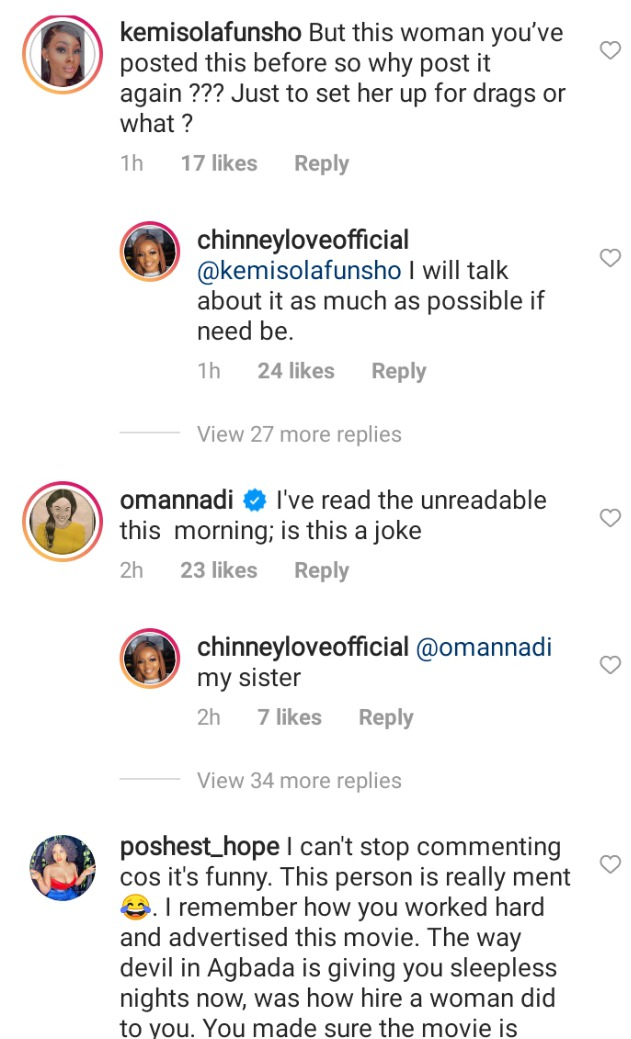 The truth is that no matter what they do, they can never stop the Stars from shining. Erica is a star girl and a very brave lady, so the more they set her up for drags, the higher she becomes.
Content created and supplied by: LoveofGod99 (via Opera News )