Marriage is indeed a complicated situation that's very difficult to manage. Sometimes, you just continue to wonder as a husband: "what can I do to make my wife submissive?". It's really a challenging situation men face in marriage.
Reno Omokri has felt the need to give out an admonition to men who really want their wives to be submissive to them. According to him, you have to make sure the bill is on you in your marriage. Never let your woman handle the bill. I guess this is very important because of the inconsistent nature of women.
Women develop this feeling of entitlement when they realise some financial aspect of the family lies on them. That's a point you see your wife showing certain attitude that is questionable. Men needs to consider the advice of Reno Omokri and ensure they foot the family bills. No matter how difficult it is for a man; it's something he should do.
Reno Omokri said: "you can't insist that your wife must be submissive. Yet you are not submissive to the bills. If you want a submissive wife, you must be willing to bring all the bills in that house under your own submission. Am I lying? Abi I lie?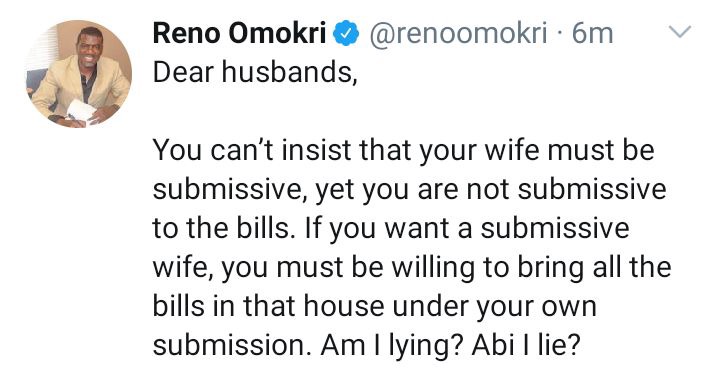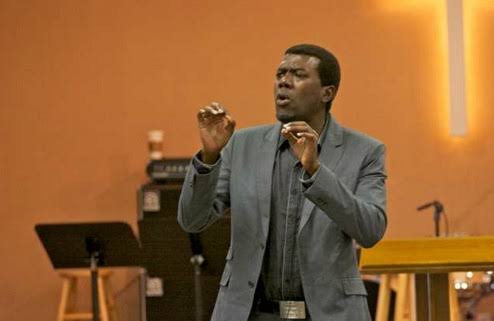 Content created and supplied by: Fijey2020 (via Opera News )