A Young Man has taken to his social media page to show people what he saw in the box that his Ex-Girlfriend sent to him as Valentine Present yesterday. This man was quite surprised when he opened the box from his ex. What surprised him the most was the message that his ex-girlfriend wrote on the gift and the value of what she sent him. He compared the gift that he received from his Main Girlfriend to what his Ex sent to him and he was literally shocked.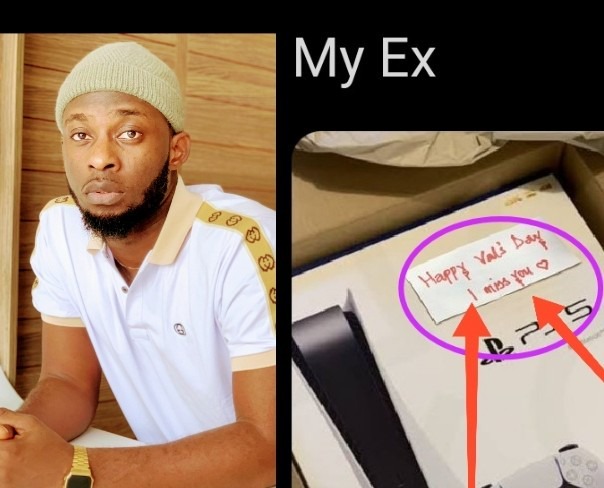 This young man received a parcel from his ex-girlfriend for valentine yesterday. The gift was packed inside a brown carton and when he opened it, he saw a gift worth over N550K. This man saw a PS5 inside the box with a message on it which says 'Happy Val's Day. I miss you'. He was quite surprised that his ex-girlfriend could buy him such an expensive present. The message on the present also got him thinking what his ex meant by she missed him. He decided to check what his main girlfriend sent to him and he was surprised by what he saw.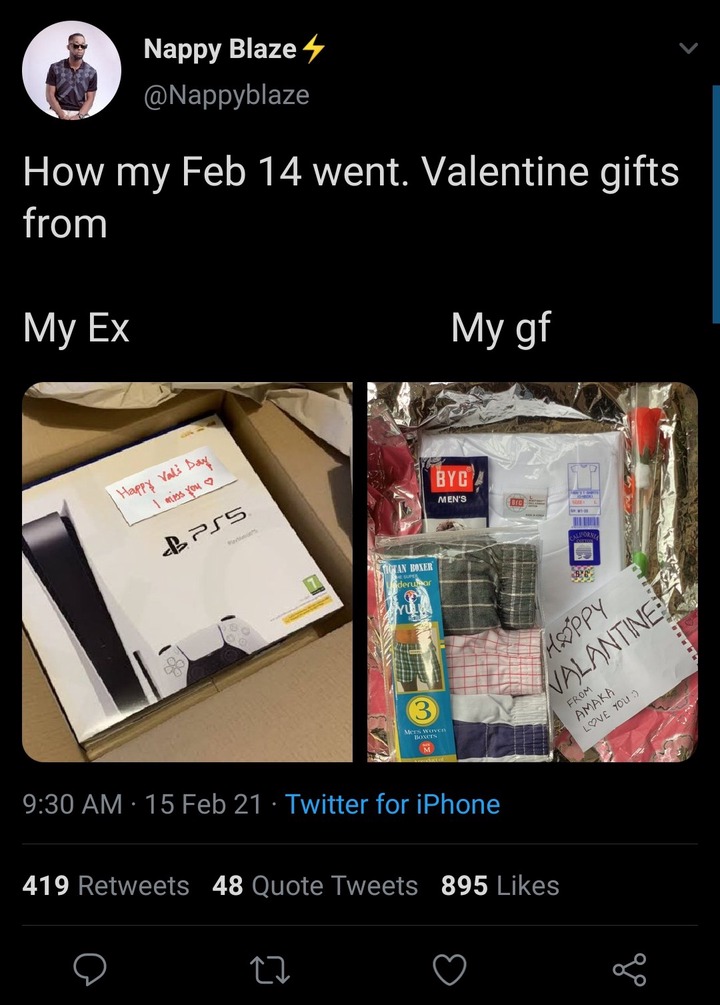 See what he saw in the box that his Ex sent him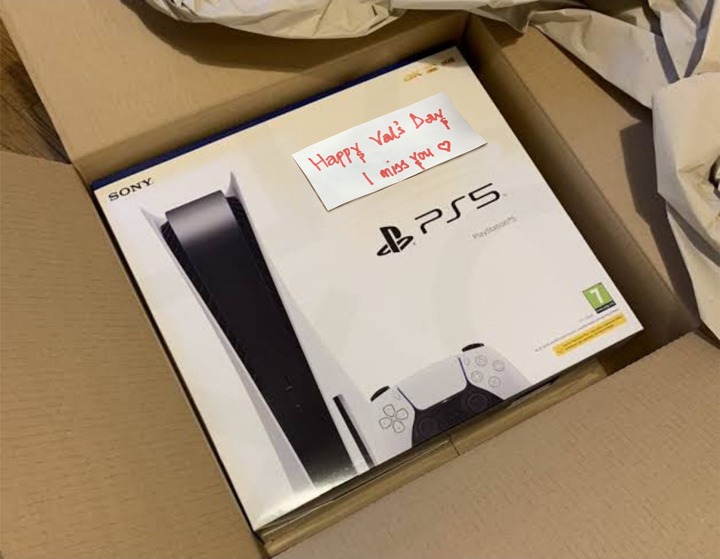 See what his main girlfriend sent him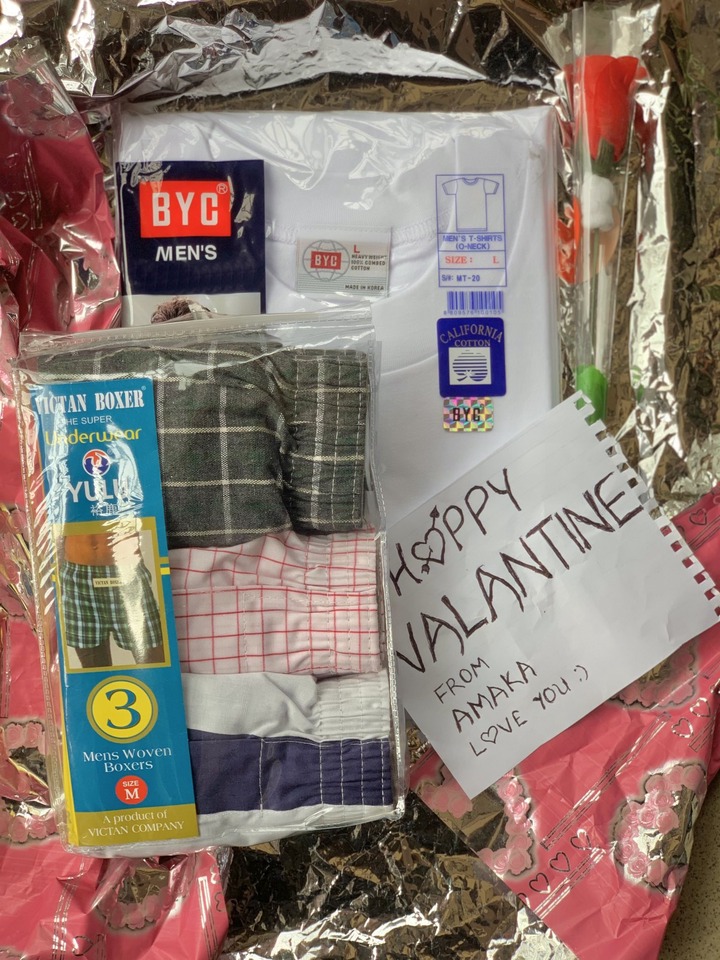 His main identified as Amaka wrapped her own Valentine's gift in a wrapping paper and when the guy opened it, he saw a pack of White Singlet and a pack of Boxers and a letter which reads thus 'Happy Valentine. From Amaka, Love You'. This man becomes confused that how can his Ex-girlfriend buy him something that is more valuable and expensive than his main girlfriend. He was literally shocked because he was expecting more from his main girlfriend than his ex-girlfriend.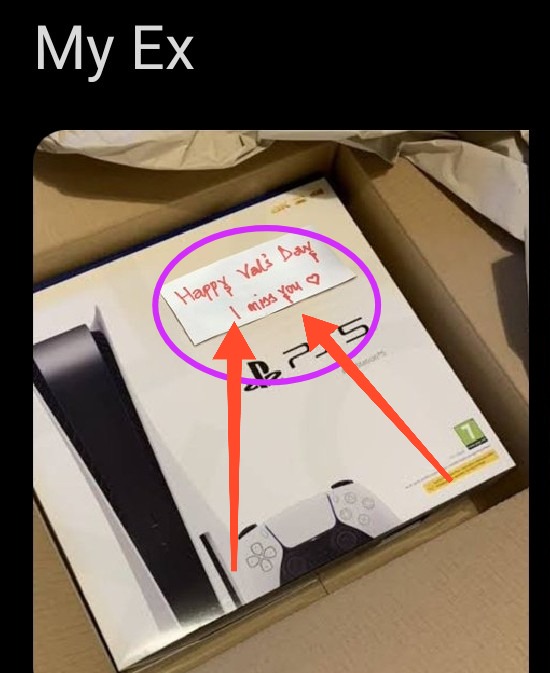 This generated mixed reactions on the internet. Some people said that his ex-girlfriend values him more than his main girlfriend while others argue that love is not about material things. Someone suggested that the main girlfriend might not be able to afford expensive gifts like the ex and the ex-girlfriend may be a rich person, so he should not confuse love for material things. This is quite debatable as others argue that if it were to be a woman that was to be in this position, the lady would make a u-turn straight back to his ex because of the gift. 
In fact, a lady shared her opinion that if she were to be in his shoes, she is going back to his ex because relationship cannot work without money. This sparked a lot of reactions. See what other people are saying about it.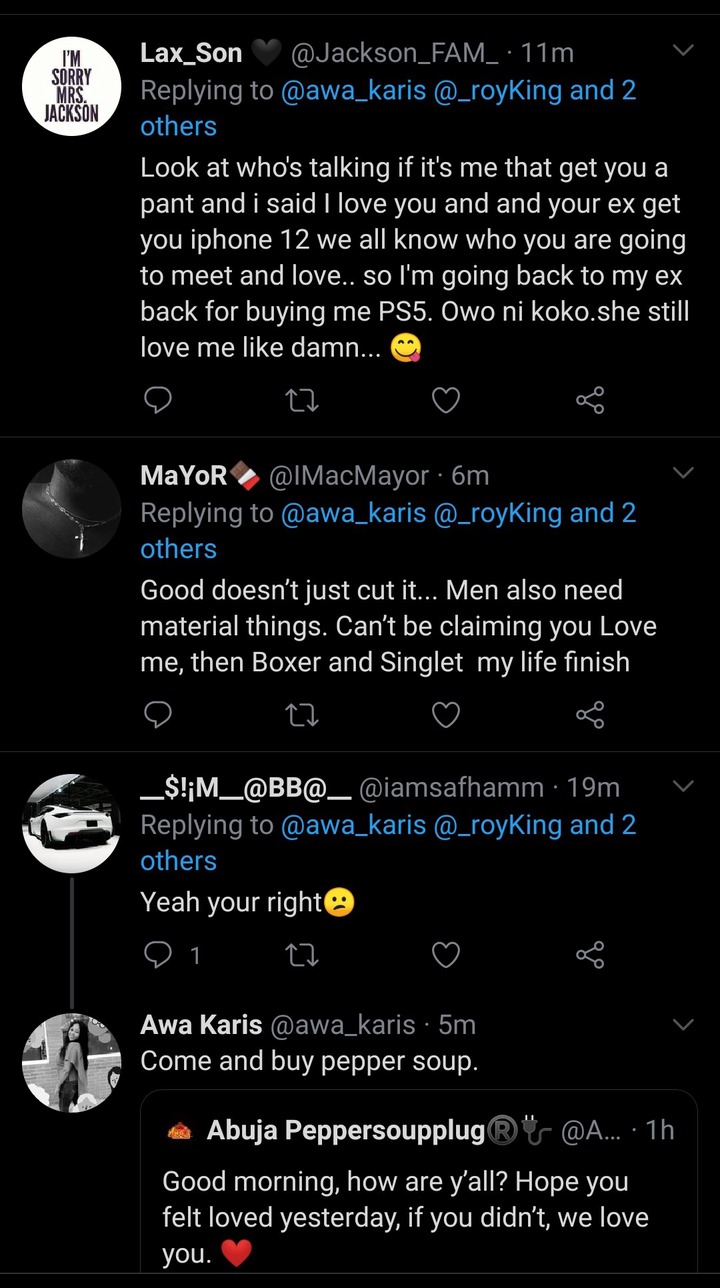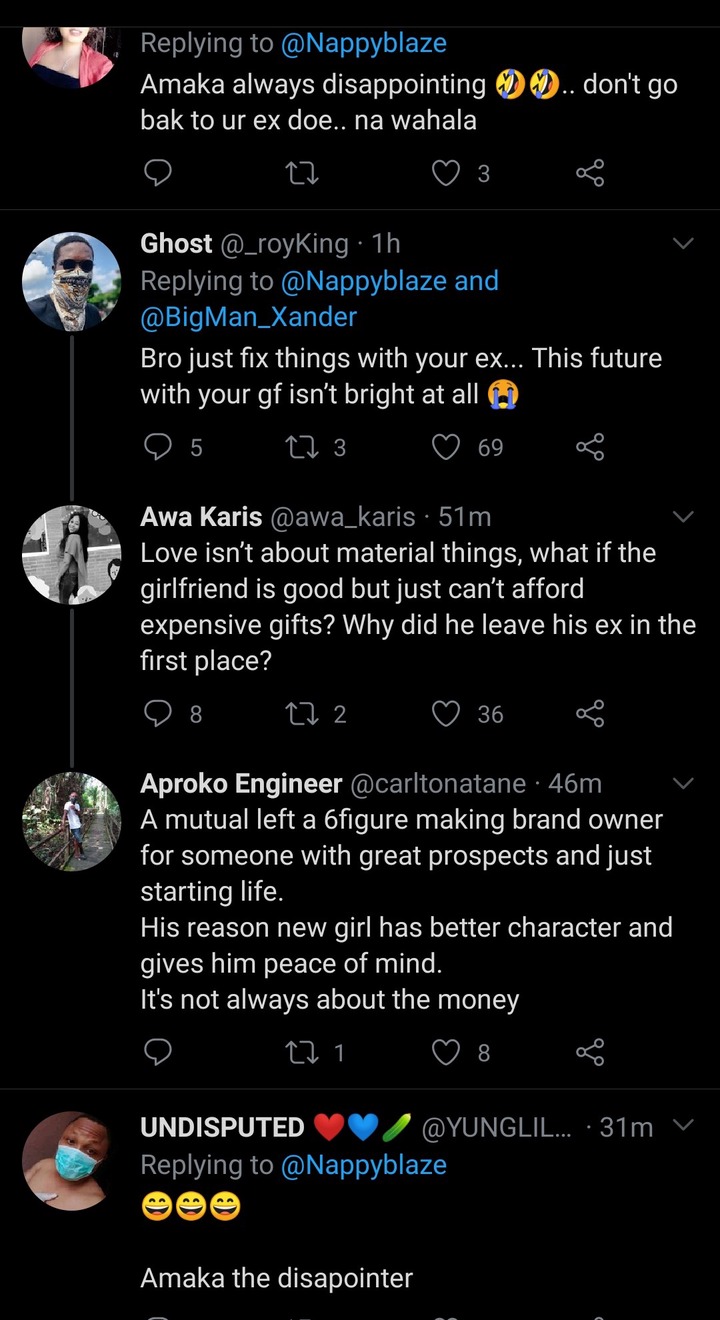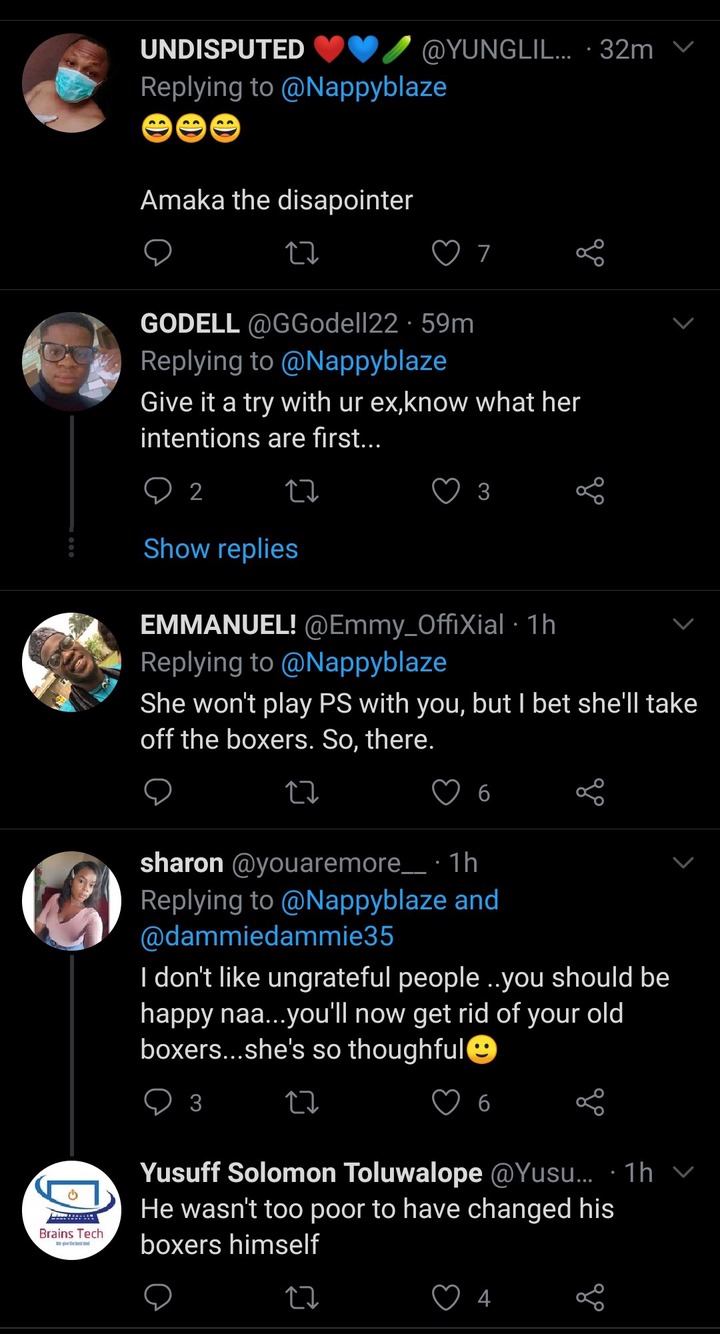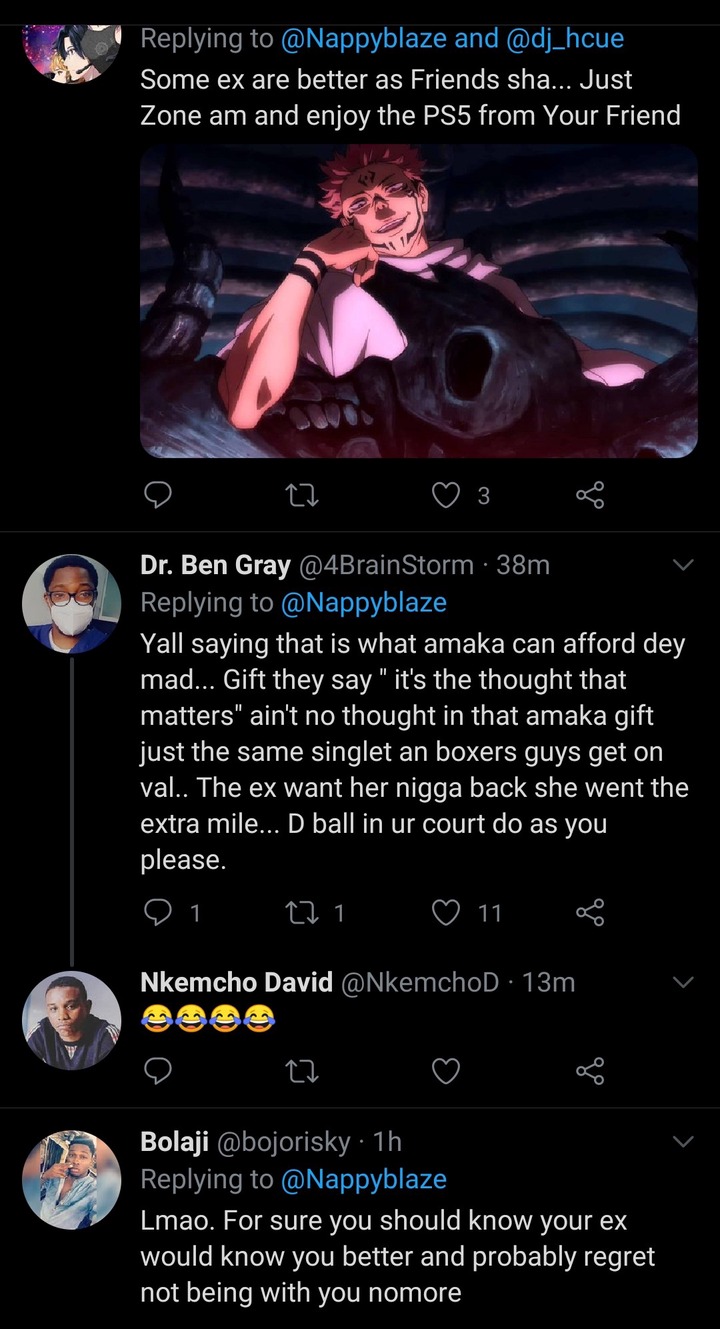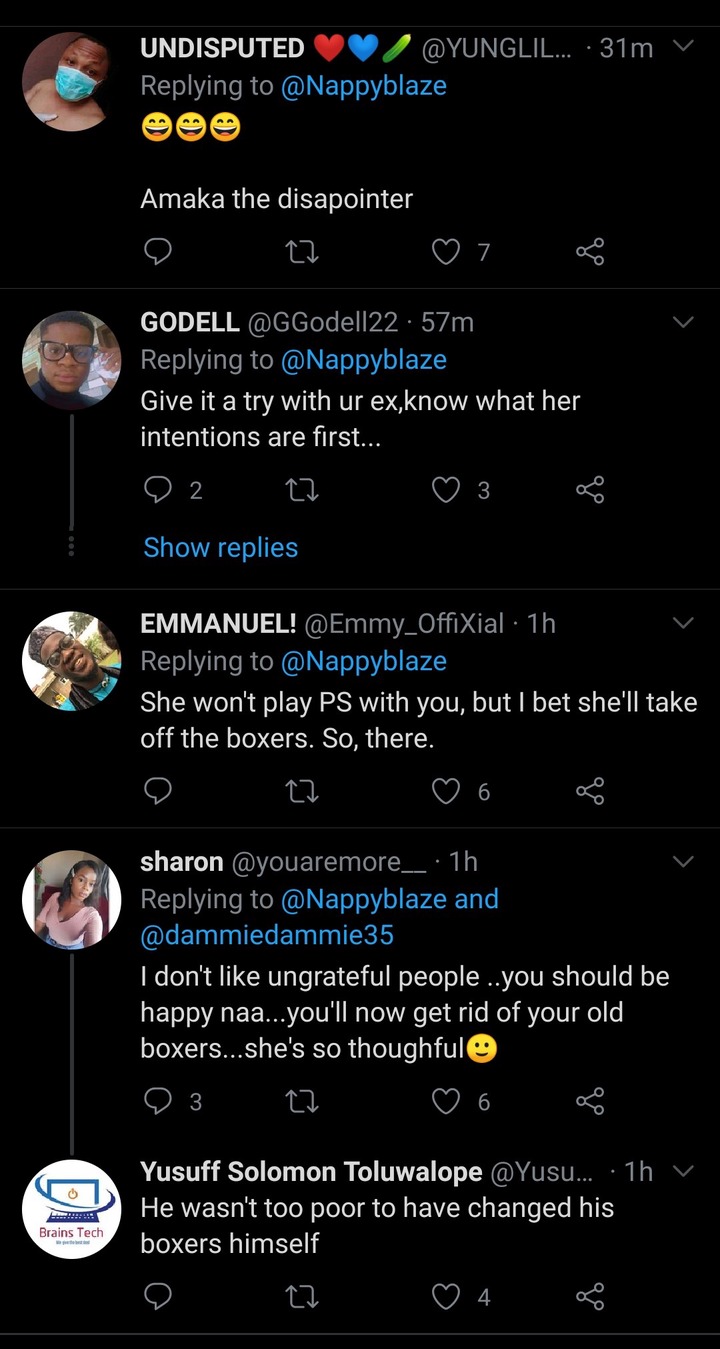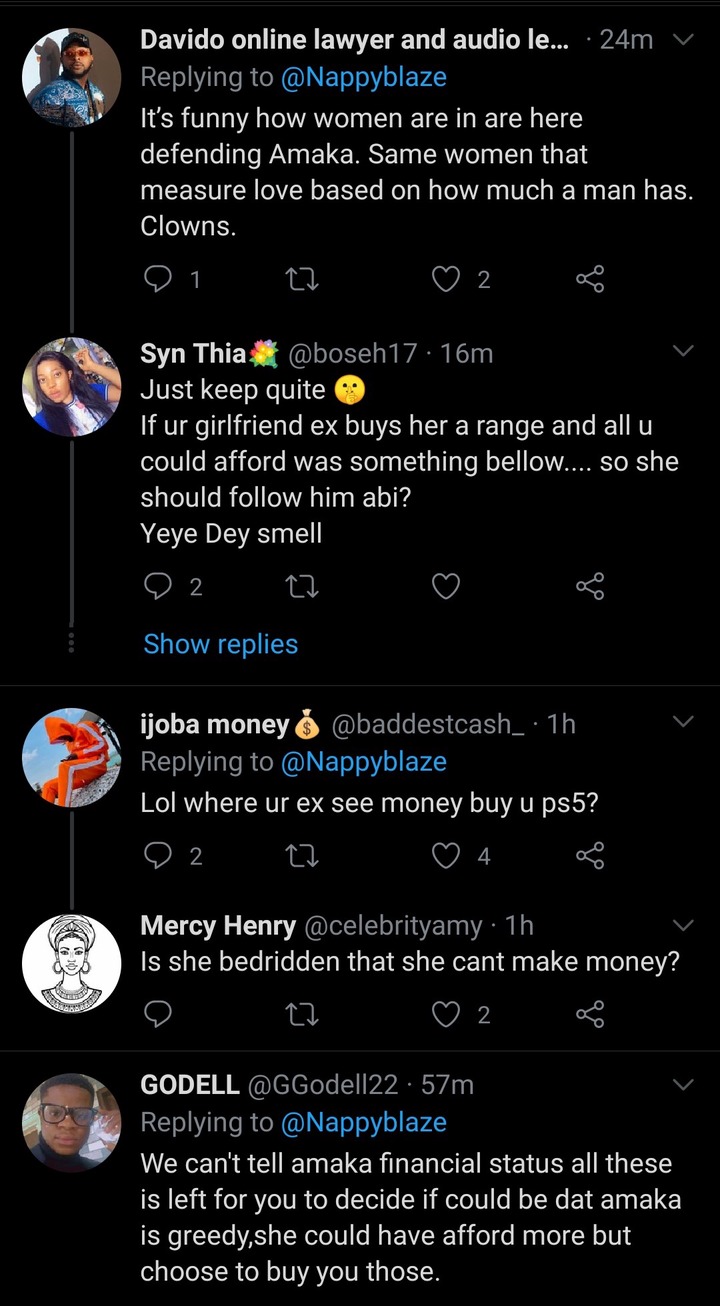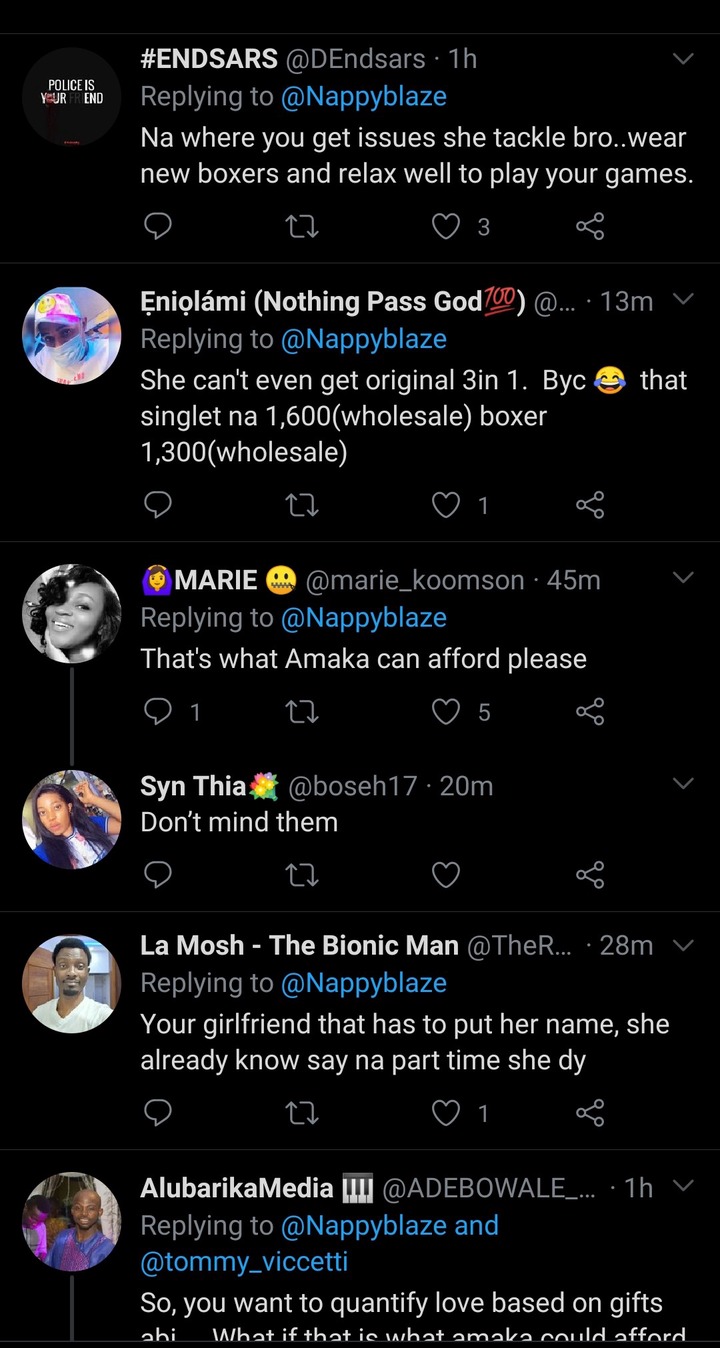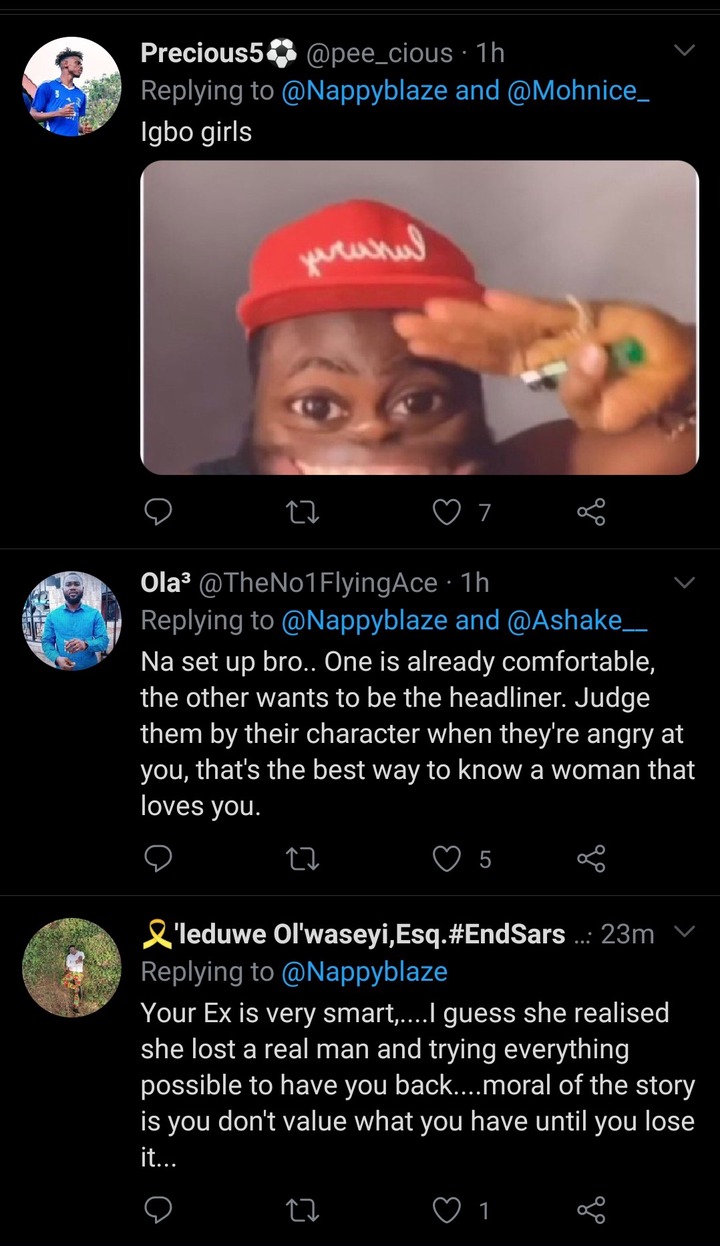 Content created and supplied by: Gistnews01 (via Opera News )