Life is turned by turn, we have heard the story of a pauper who became tremendously wealthy and a slave who later wears the crown while the son of a butcher cannot afford meat but bones, that is life. Don't mock those who are still struggling to make it today, tomorrow might be their turn. That is the story of the popular MC and comedian Casino, who was mocked for his choice of profession and his inability to get a perfect accommodation six years ago.
The mockers forget that there is dignity in labor, a man's job can take him from his lowly place to wine with the king if he continues to put in his best. There is a ray of light at the end of the tunnel. Today the comedian is now in landlord and need not worry about paying house rent.
Osarenkhoe Lawrence fondly called MC Casino will never forget what happened to him and that humiliation makes it possible for him to put in more effort. What makes the difference between those that are currently wealthy and the upcoming wealthy person is time. Are you looking down on yourself because of what someone just said to you? Are you demoralized because your mate is doing better than you are? Then you need to read this inspiring story of MC Casino.
He shared his experience of what he witnessed six years ago as an upcoming comedian after he was looking for a single room where he can lay his head at night. MC Casino needed just a room to protect himself from cold, sunshine, and rain then and he was mocked by a caretaker because of his handwork and paucity of fund.
With persistence and hard work today, he is a proud owner of a beautiful edifice. He shared his story to motivate his fans and to encourage them that tomorrow is going to better don't give up.
See his caption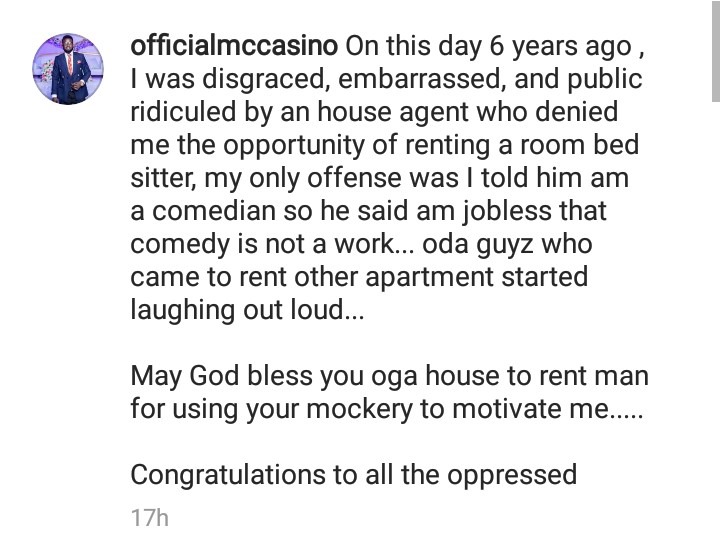 See reactions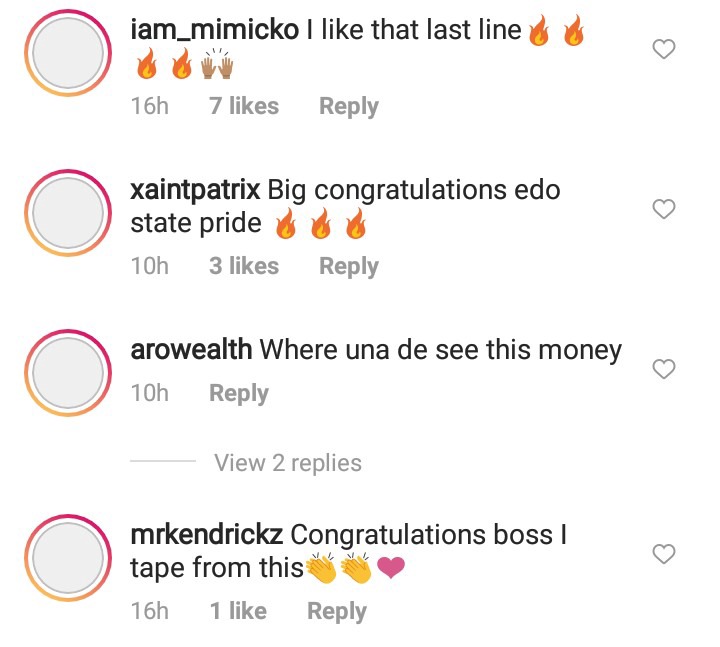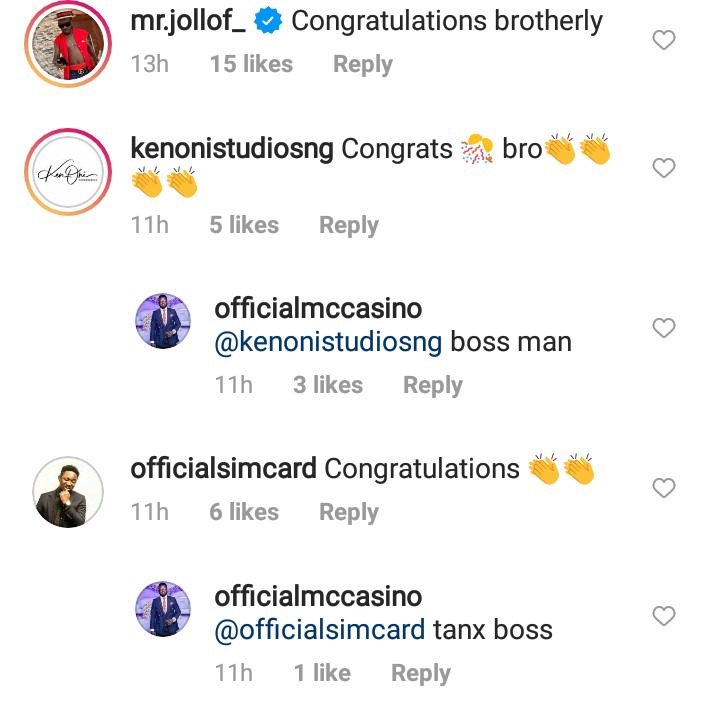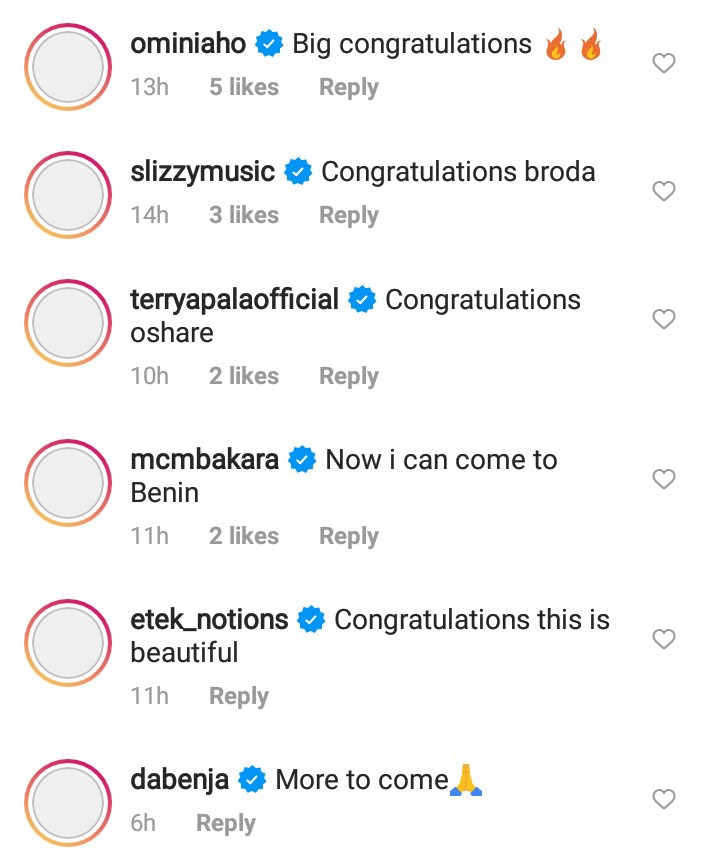 See the photo of his new building he is now a landlord in Benin city.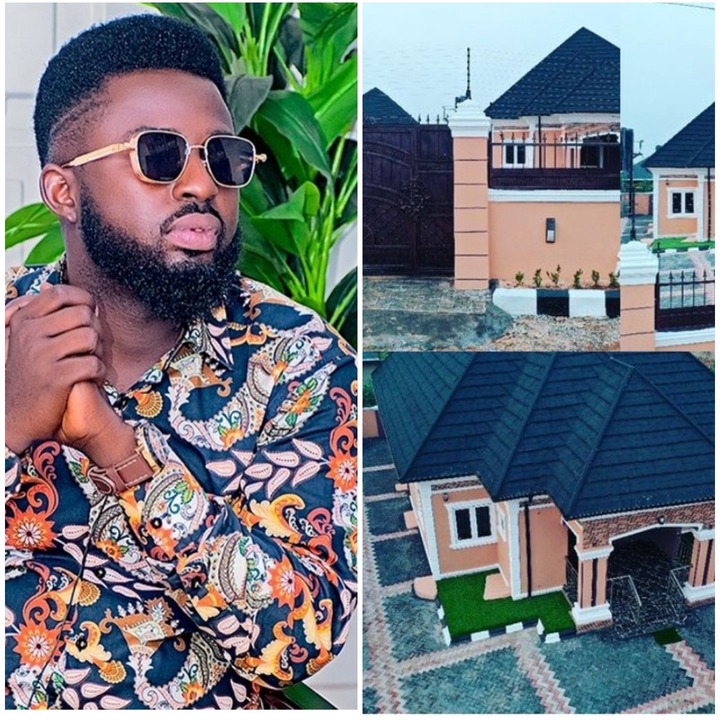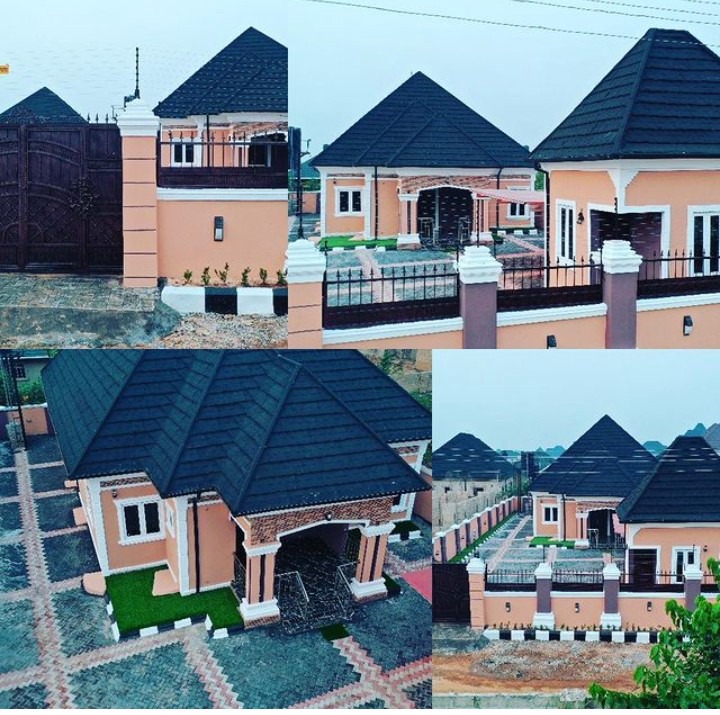 Content created and supplied by: Dbeloved (via Opera News )