Post from United kingdom
Hello, my name is Sandy Drinkwater 😢, I am from UK, I live in Manchester. I love my husband 😍 so much, and I can do Anything to please him.
But recently I am falling in love for his cousin 😓🤔, please what should I do 😦.
COMMENTS:
Tabitha Defoe: I think you need to talk to your husband, because marriage is all about communication 🙂.
Peace Daniel: Oh my dear 😥, sorry about that.
Natasha Godwin: well just remove your mind from him, and make your husband do the things you like in his cousin 😊.
Itz Tanya Onika: Just sit and talk to your husband about it 😔, Then you guys should find a therapist Sorry dear 😢.
NAIJA_POST !
My name is Folake 😢, i stay in Kano State, am married with 3 kids 😓. I think I am falling for my husband's cousin, please what do I do 😭, No insults 🙄.
COMMENTS:
Onyinyechi_Ehimare: Fool, love na food 😒?
Ajibola_Adunbarin_Oyindamola: Choi 😳 Elechi, West, Ebewore, Debby you people should come and carry your sister 😂😃.
Sulaiman_Latifat: So your husband brother self dey flex this your fine ynash 😂😂.
Adebayor_Kathey_Moyor: You are a disgrace to womanhood 😏, shame on you 👿.
Olayemi_Funke: Any news about NEPA strike 😓😥?
Emeka Ike: If u want to fall for me too😂, call my no 08134******😍.
Iyalode_Stella: I no blame u at all 🙄, better go find something do with your life😏 fall koor, stand nii😡.
Valentine_Sylver: are you tired of loosing money in betting, contact me for 20000 odds sure and fixed manipulated matches.
Uche_Jennifer_Akubue_Onwuekwe: you are a prostitute 😡, you need deliverance.
Amy_okafor: Na fuck go kill you 😈.
Itz_lizzy: you are a Bastard!!! 😡😡
Banji_oyodele: come and join Illuminati and become rich.
I can't stop laughing🤣🤣, share and make others laugh too.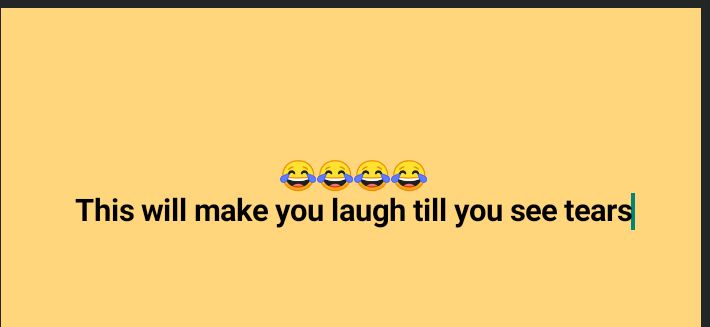 Content created and supplied by: Ilemona (via Opera News )