A Guy Walked Up to This Lady & Told Her He likes Her, See What He Did Afterwards that Turned Her Off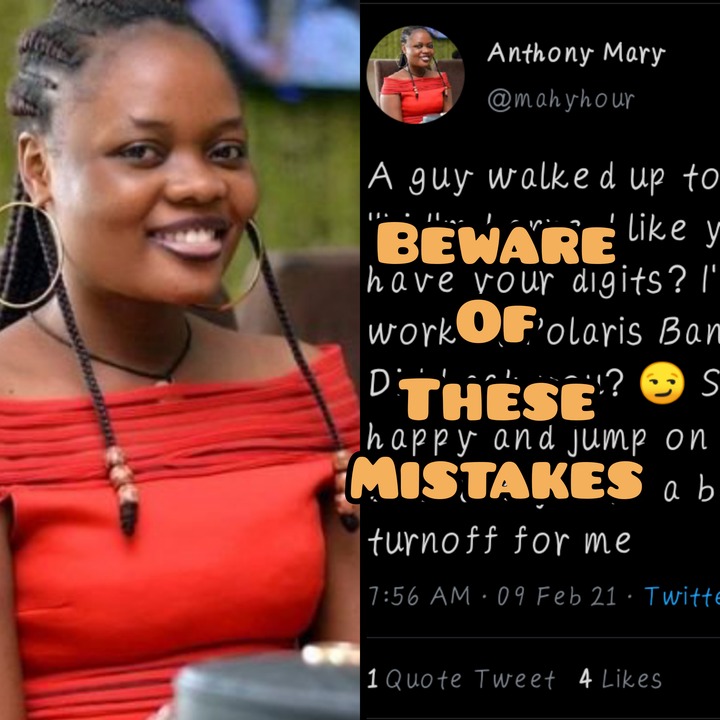 In life, everything has approaches and a wrong move can certainly bring about a failure for our aims. So, in all our endavours, we need to watch our moves, speech and other means of approaches.
Ladies must learn to compose themselves while same goes to guys.
I came across a tweet from a lady this morning band to be candid, I learnt from her tweet, as well as the reactions to her tweet.
She claimed that a guy walked up to her, told her he likes her, asked for her name, asked for her number and also went at length telling her his occupation.
Well, nothing seems to be wrong if a guy chooses to approach a lady but there are limitations to what we say at a first sight. Nothing is wrong with the fact that the guy told her his name and asked for her number but I don't see a necessity for him to tell her his occupation.
The lady claimed that the guy's approach actually turned her off.
Below in screenshot is her tweet: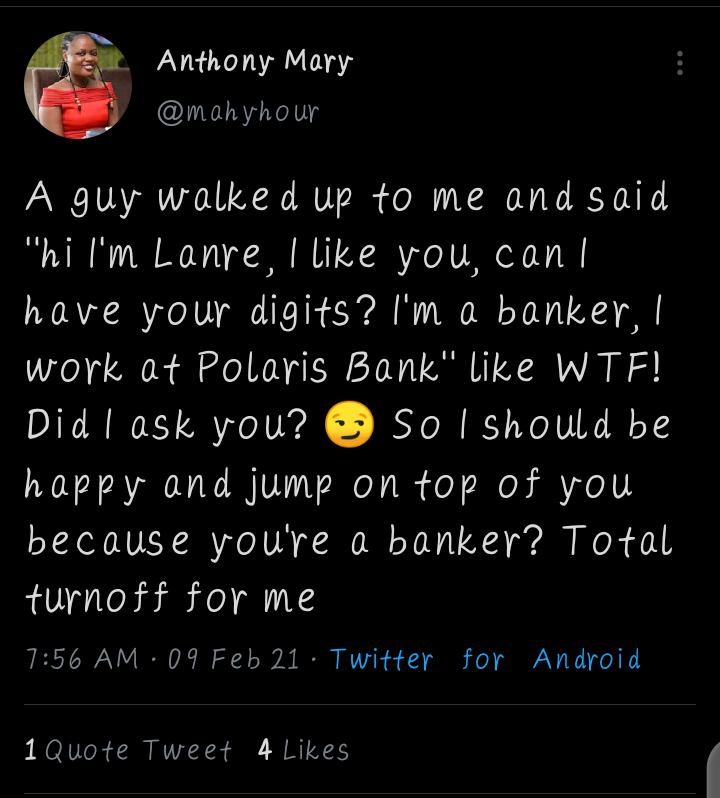 Also, below in screenshots and more are comments and reactions from Nigerians: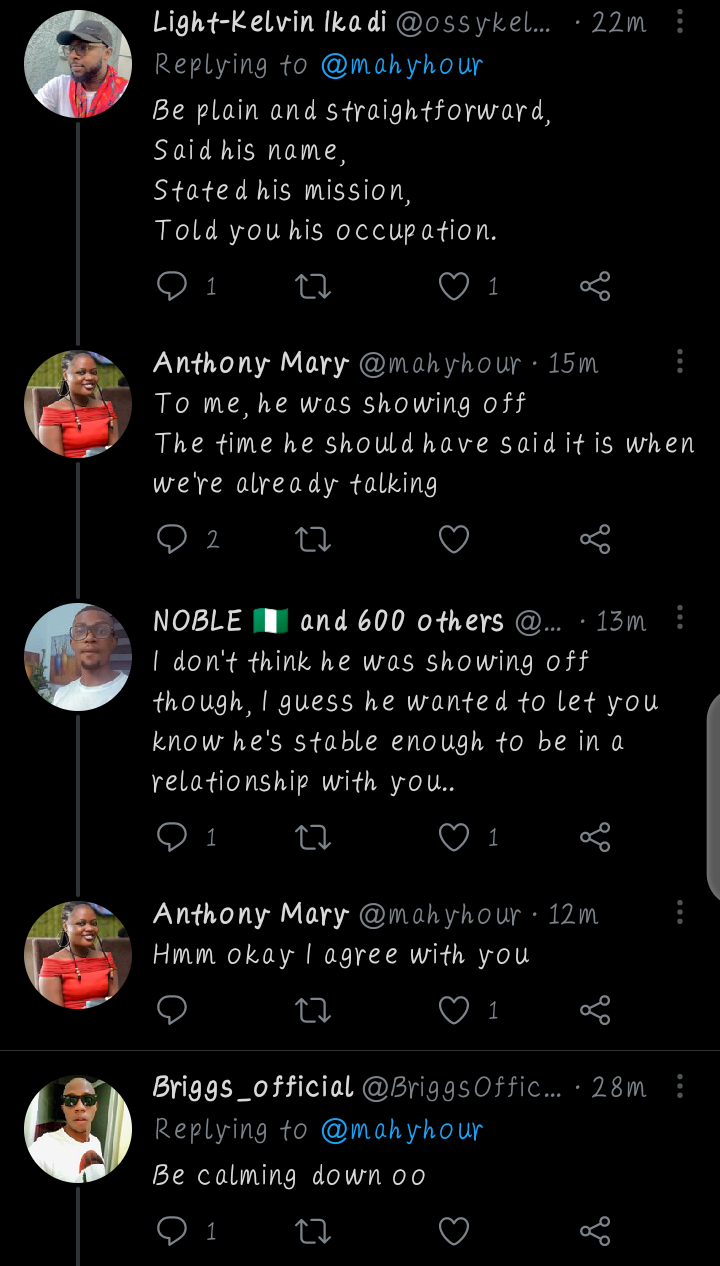 Having read it all, what do you think?
As a lady, do you have things that turn you off as well?
Do well to give your opinions, like, share and follow up for more information!
Source: https://twitter.com/mahyhour/status/1359033445335334912?s=19
Content created and supplied by: TimOla (via Opera News )