Yesterday, Kidd alerted his fans on Twitter that he was facing some difficulties accessing his Instagram account for reasons which cause was unknown until today. Many of his fans confirmed his report as some of them were unable to access his page.
Just a few minutes ago, Kidd reported that his Instagram account has been on shadow ban because some of his 'enemies' have consistently reported his page to the Instagram management team. However, he said that he admired their consistency in their hate towards him. One thing he wished his haters was that they get alerts every time they reported his page.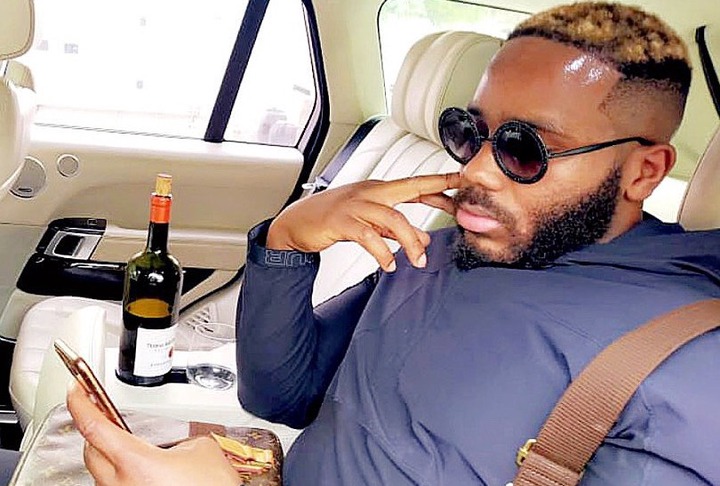 As Wikipedia defined it, a shadowban is when the management of a social media platform blocked or partially blocked a user and the content of his account from being accessed without the user knowing that his/her account has been banned. This means that the person will not know his account has been banned from such social media platform until he/she contact the management of that platform.
Here are some of his fans' reactions;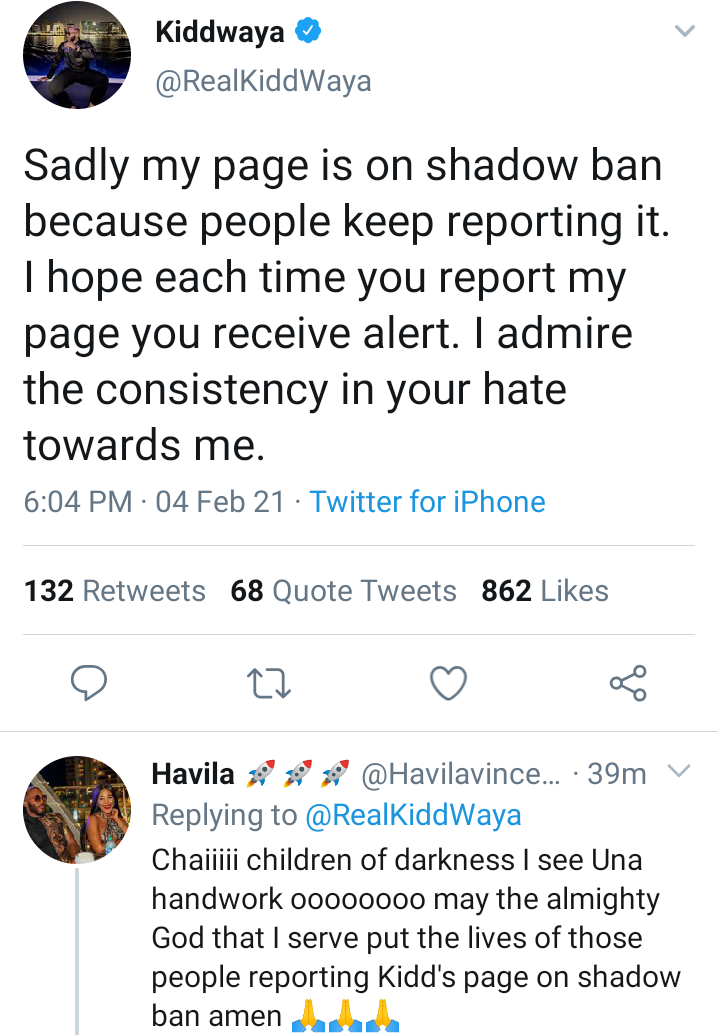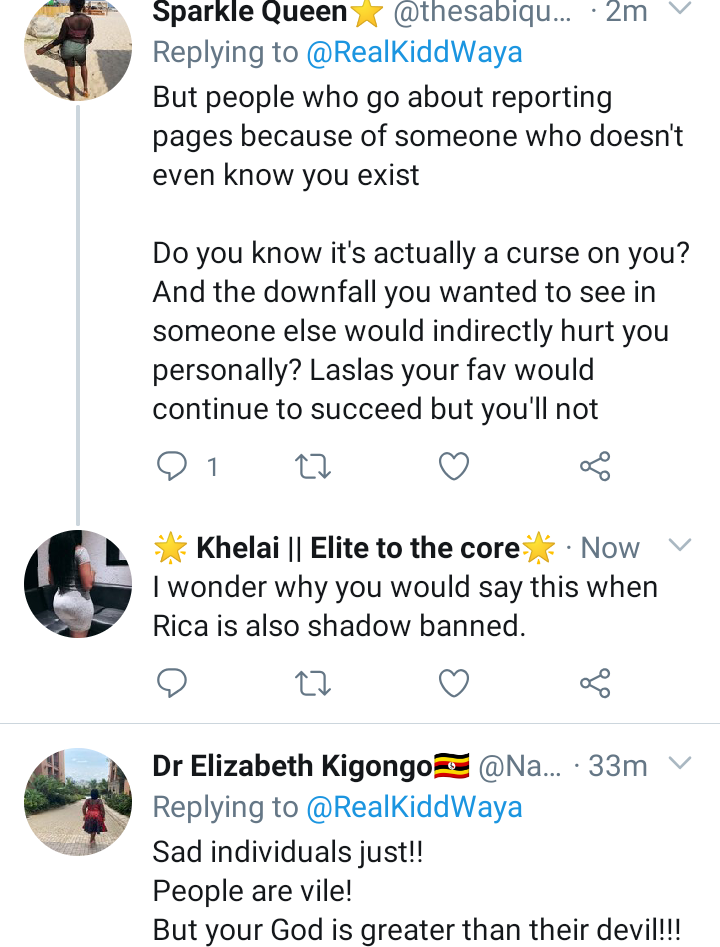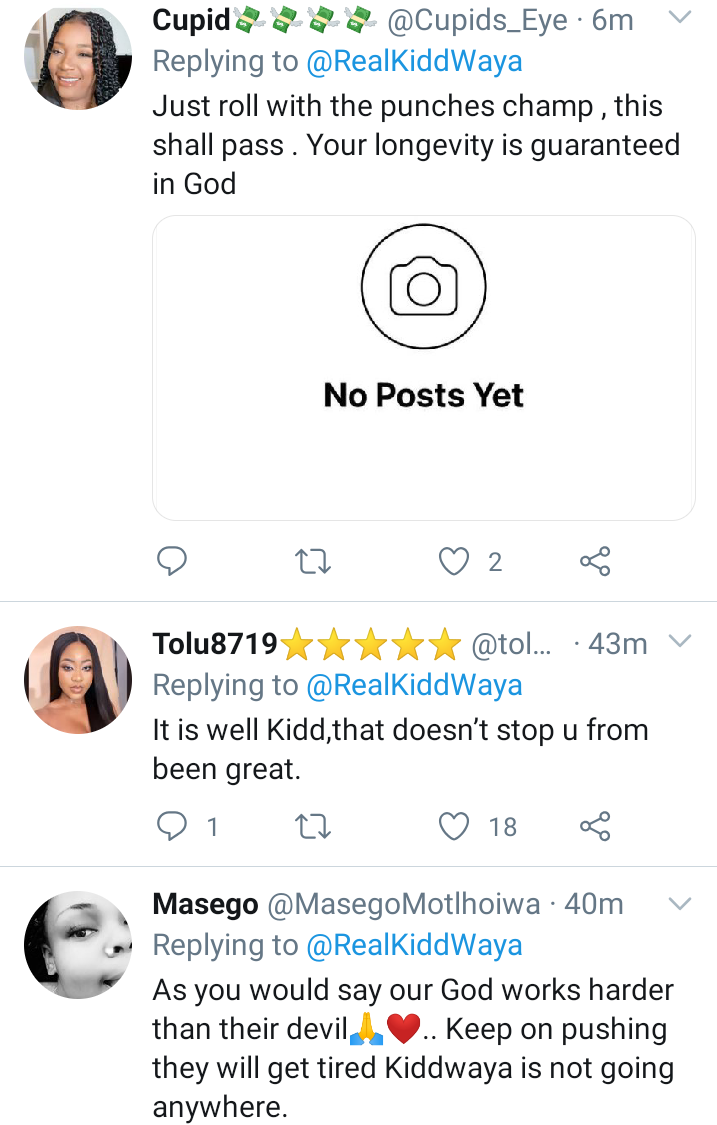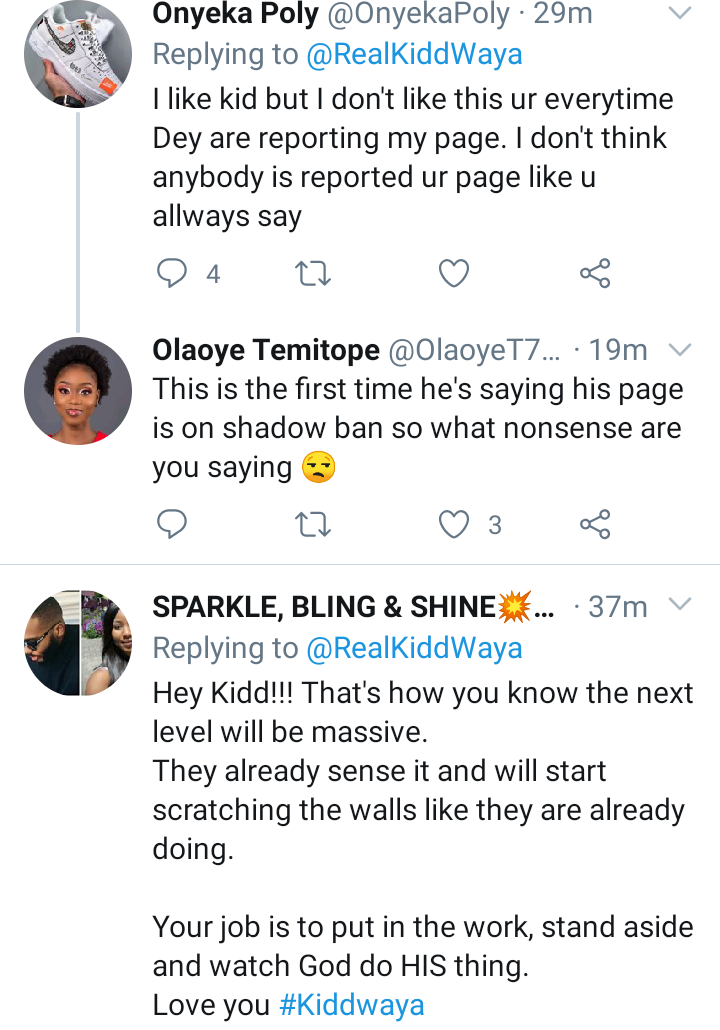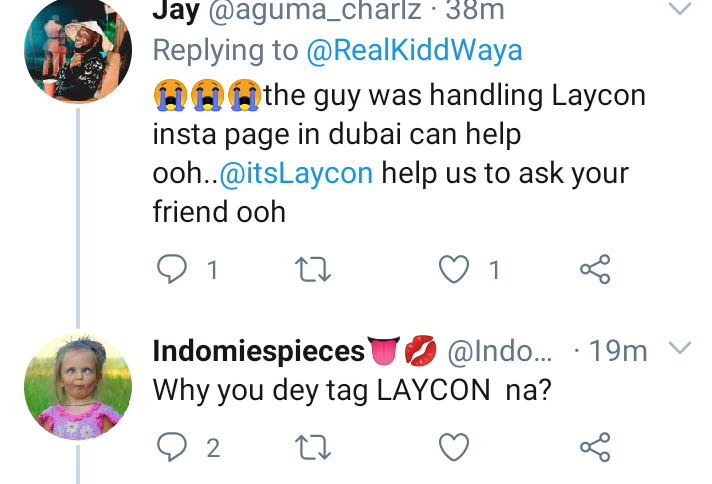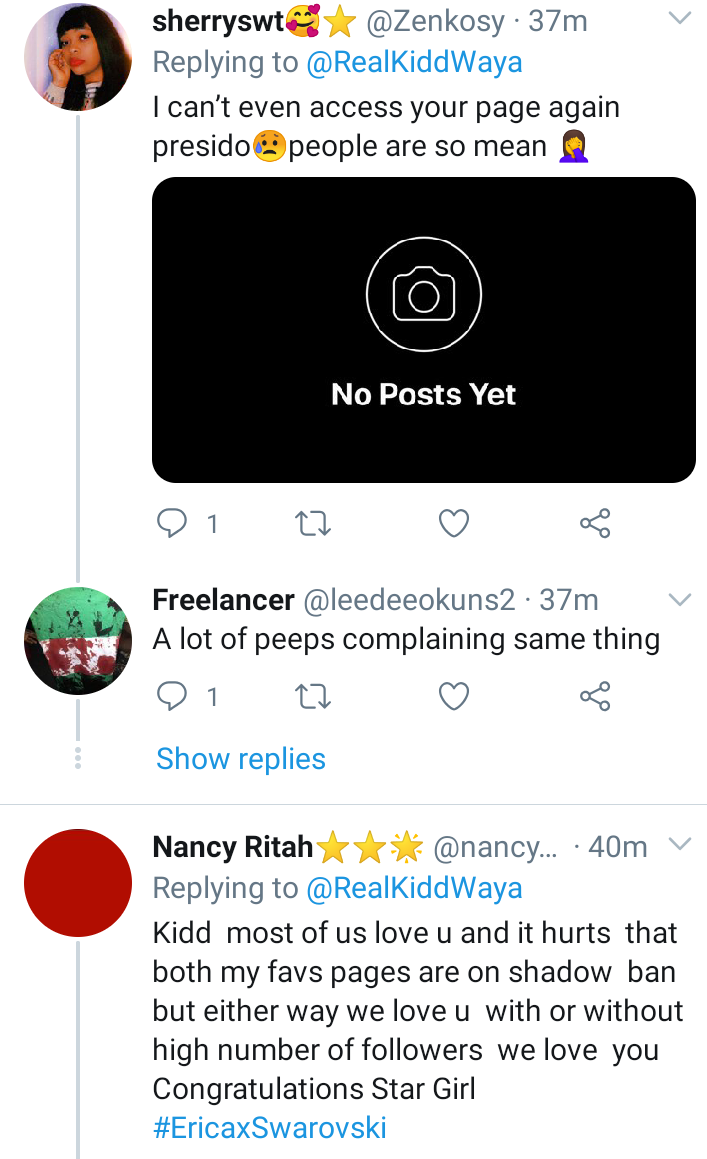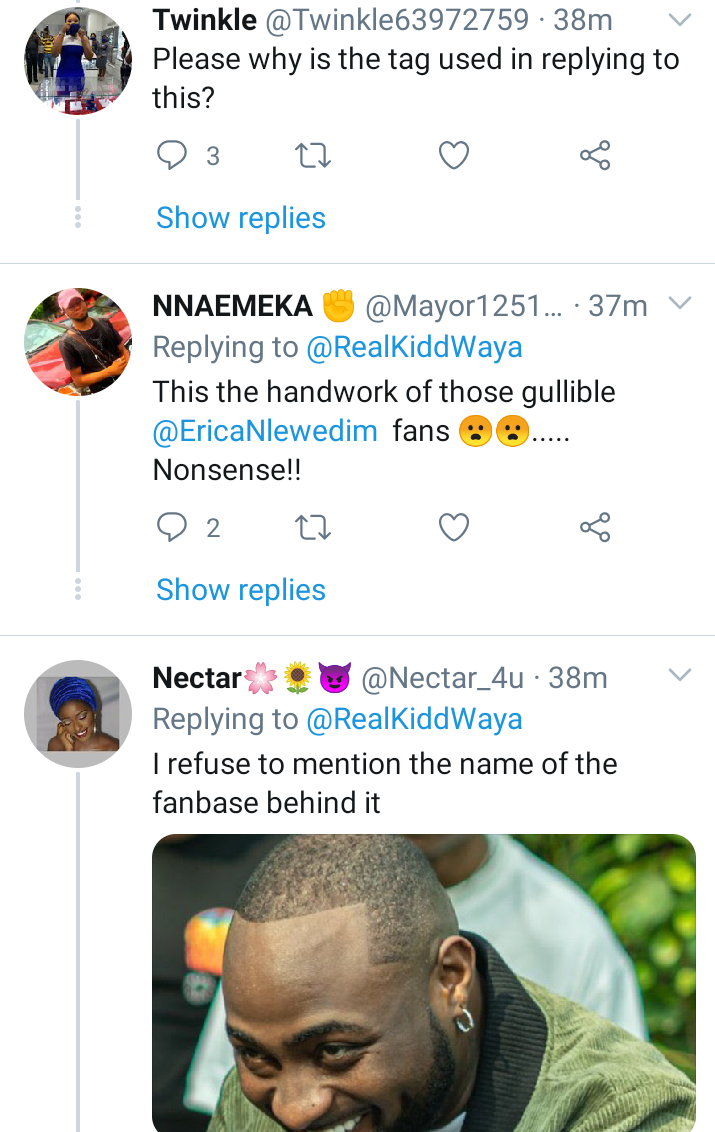 What is on your mind regarding Kidd's account being shadowbanned?
You can like this story and share it with your friends while making sure you follow this page for more updates.
Content created and supplied by: Peroloza-news (via Opera News )