One of my friend made a statement and I quote "heartbreak can cause someone to attend a stranger burial, just to cry freely". Heartbreak is something no any sensitive man or woman would want to experience. People deal with heartbreaks differently. Love is a beautiful thing and everybody get into a relationship with a aim. Although not every relationship lead to marriage, but no one will wish to get his or her heart broken. 
Hardly will you come across one or two persons who haven't experienced heartbreak. Few days ago there was a trend on social media on heartbreaks. People share funny and bad experiences they had on heartbreaks. Sometimes we reminisce on our heartbreaks experience and laughed. I do that once in a while. I was scrolling my social media handle and I came across memes on different types of people after heartbreaks. These memes really cracked me up and I decided to share them. 
1.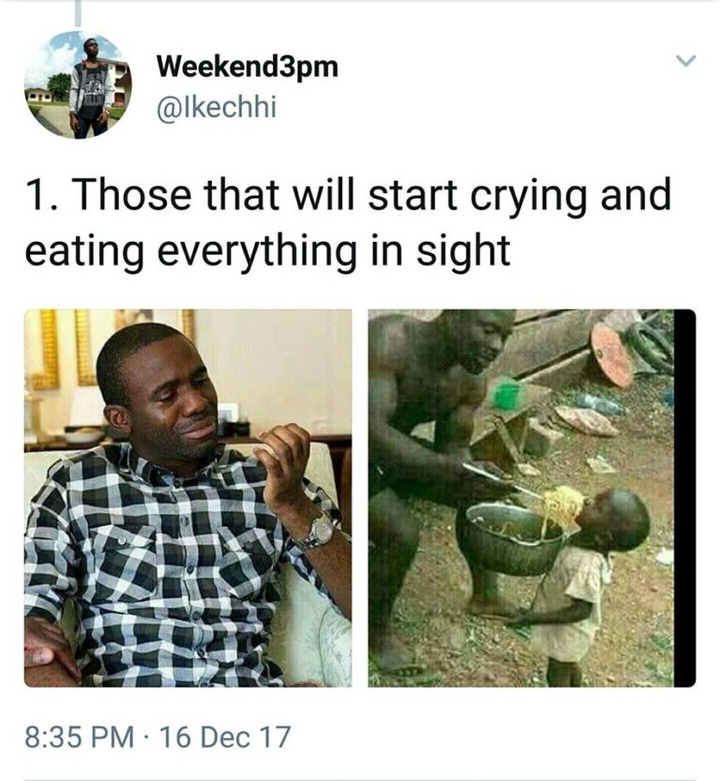 These types of people are very emotional, they are mostly women.
2.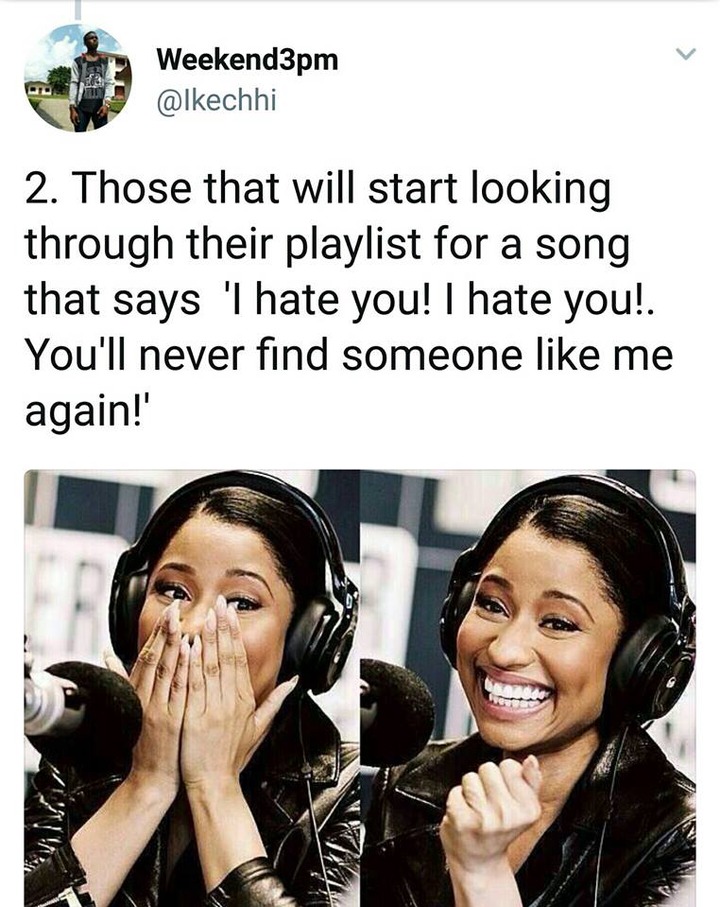 These types cry easily. Little things get them pissed off.
3.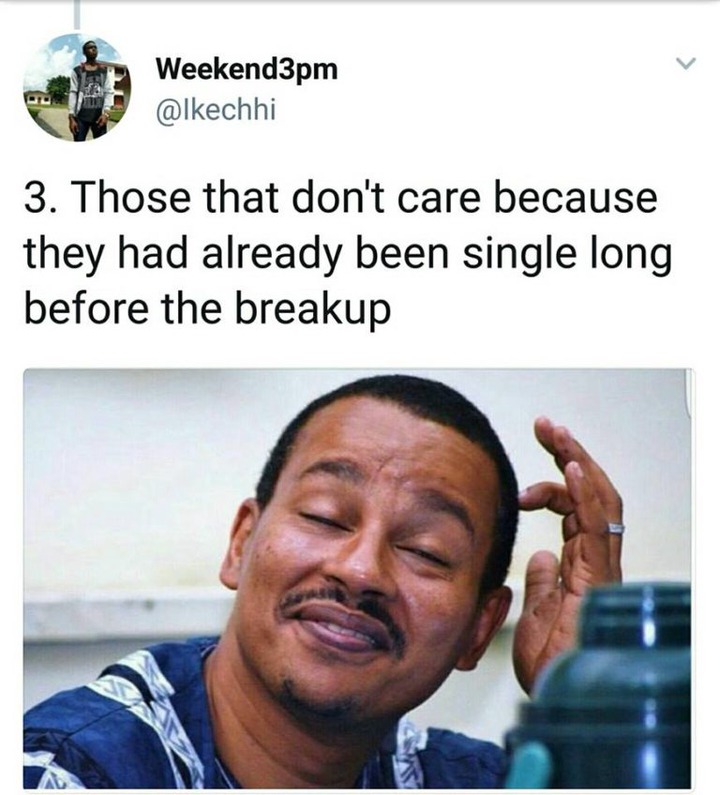 These ones are strong hearted. You can hardly break their hearts.
4.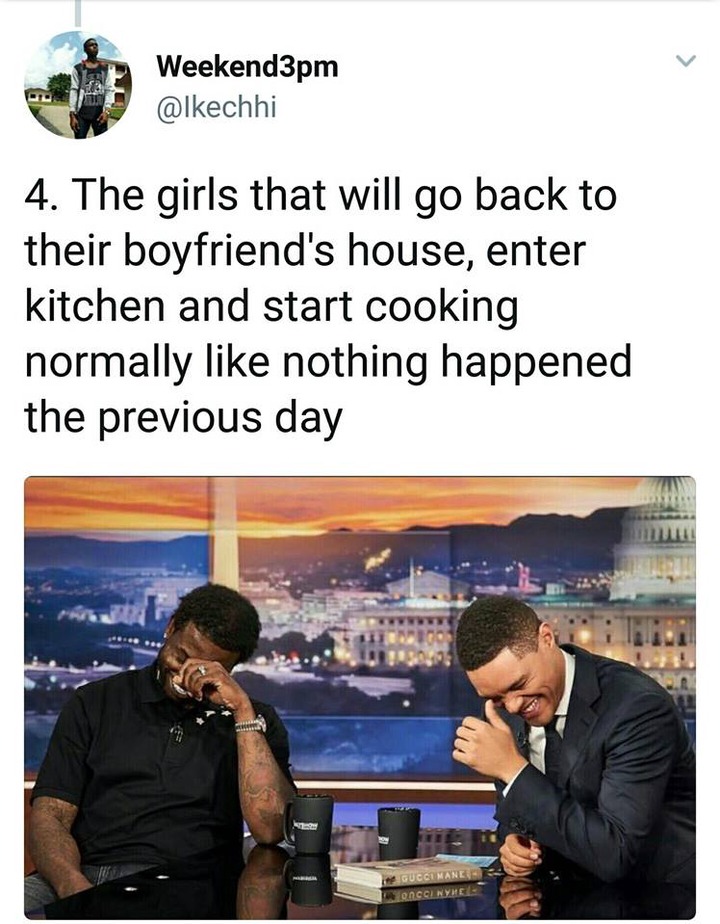 This meme really made me laughed.Theses types of people are stubborn especially the ladies, you can't breakup with them unless the ask you to.
5.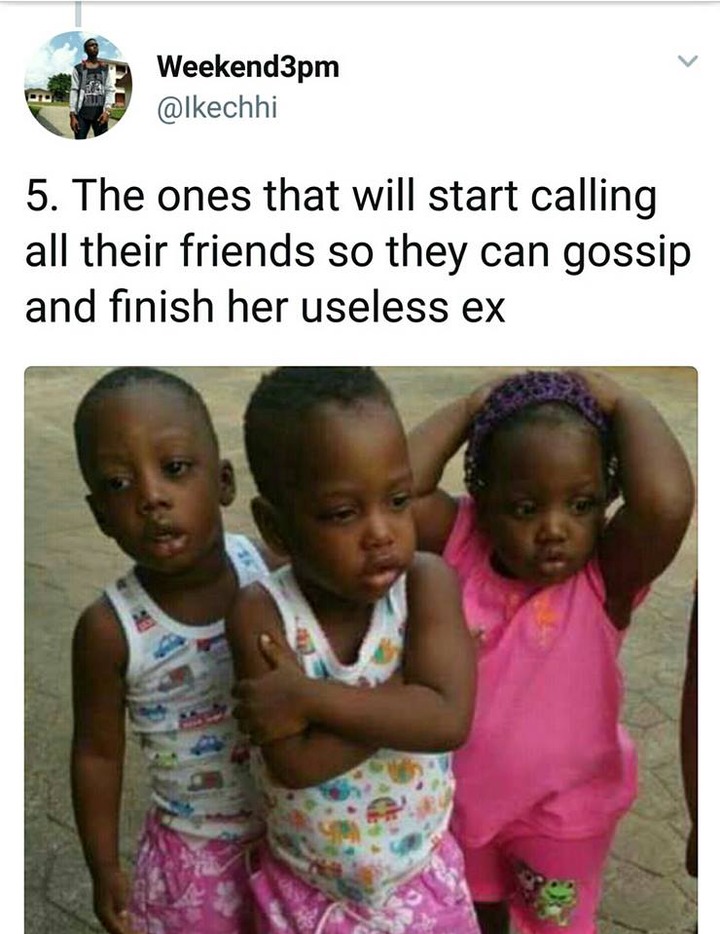 6.These types always find consolation with their friends.
7.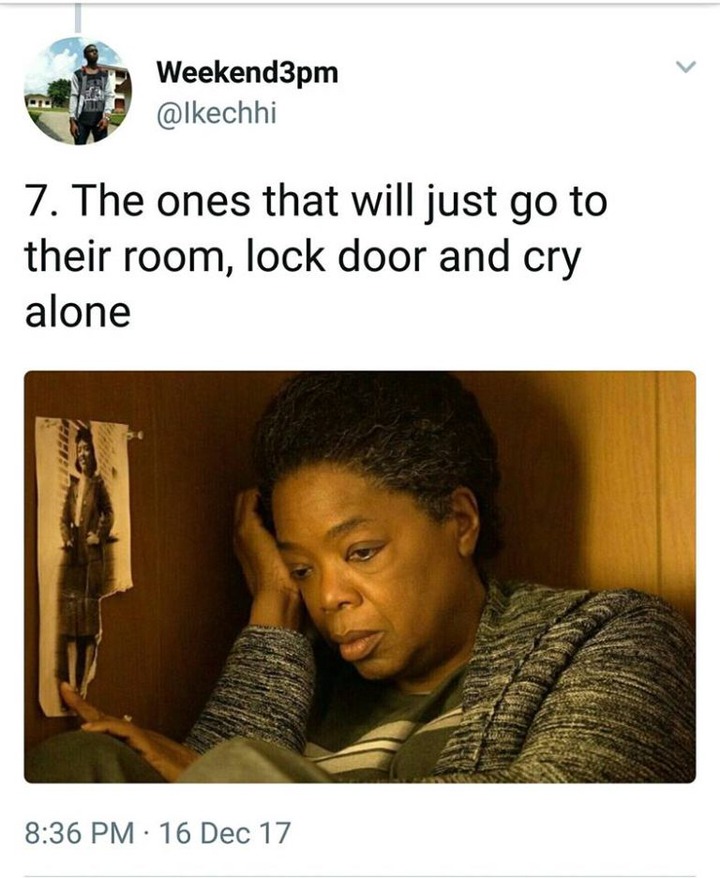 These types gives their best in the relationship. They don't deal with heartbreak easily.
8.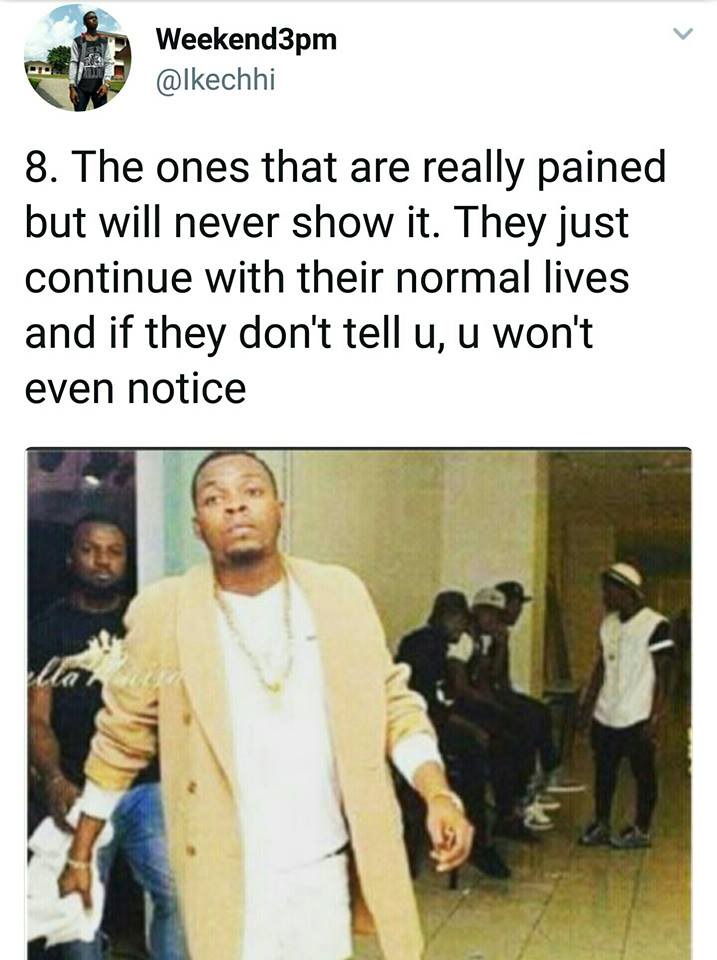 These types don't take things serious. They live life as it's comes at them.
9.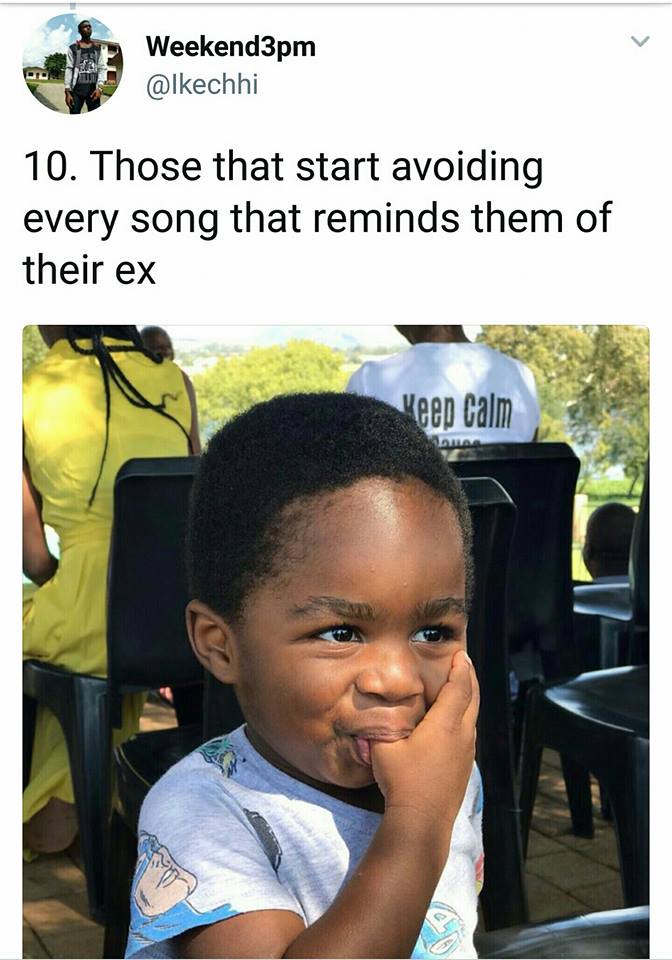 These types always avoid things that we get them emotional.
11.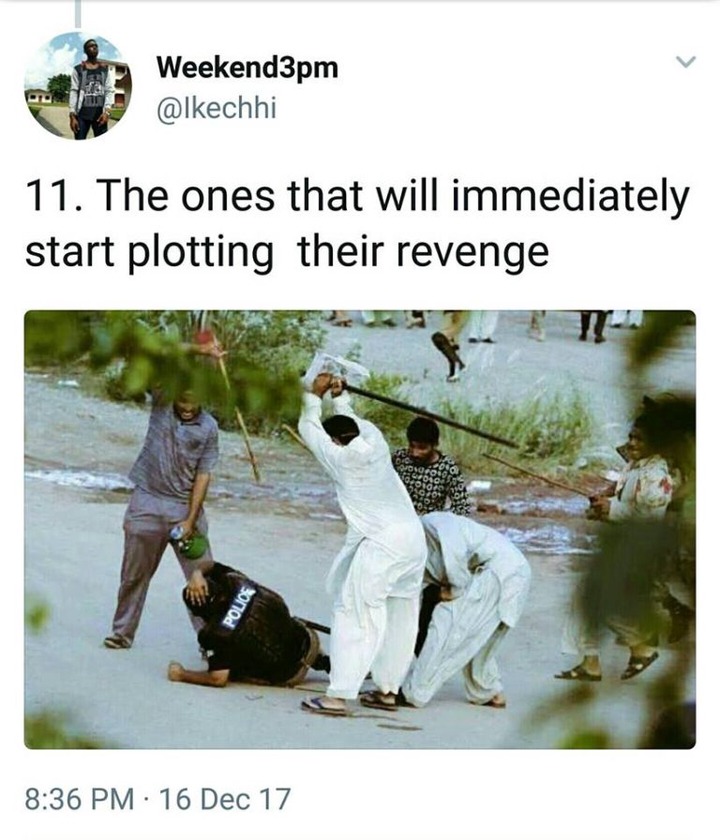 This really cracked me up. These types make it seem as if you don't have a choice, but to be in relationship with them regardless.
12.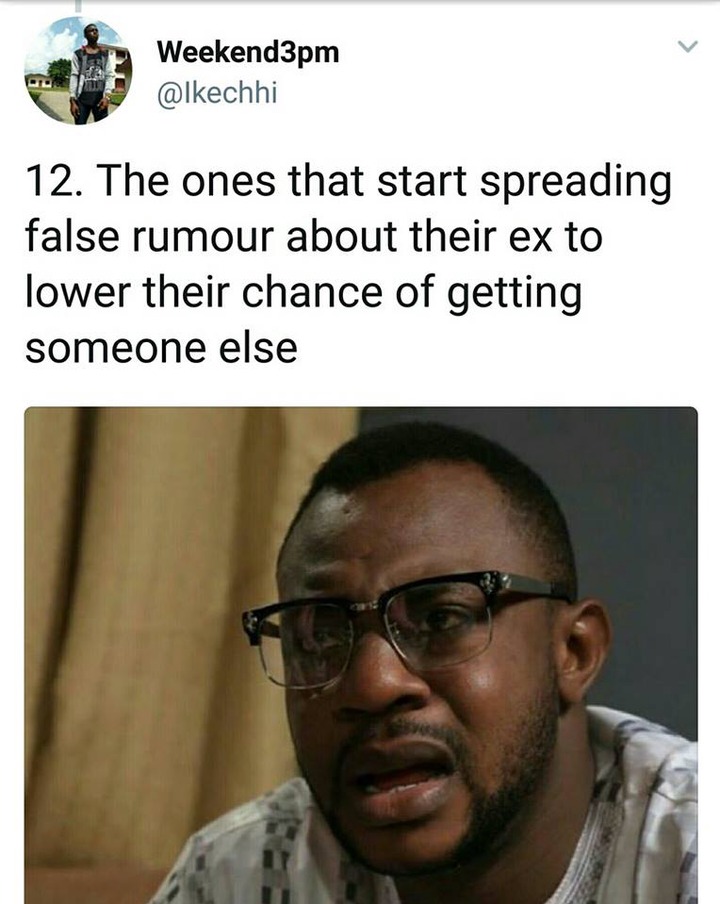 These are types are selfish. Their slogan is "if I can't have him or her no one will".
13.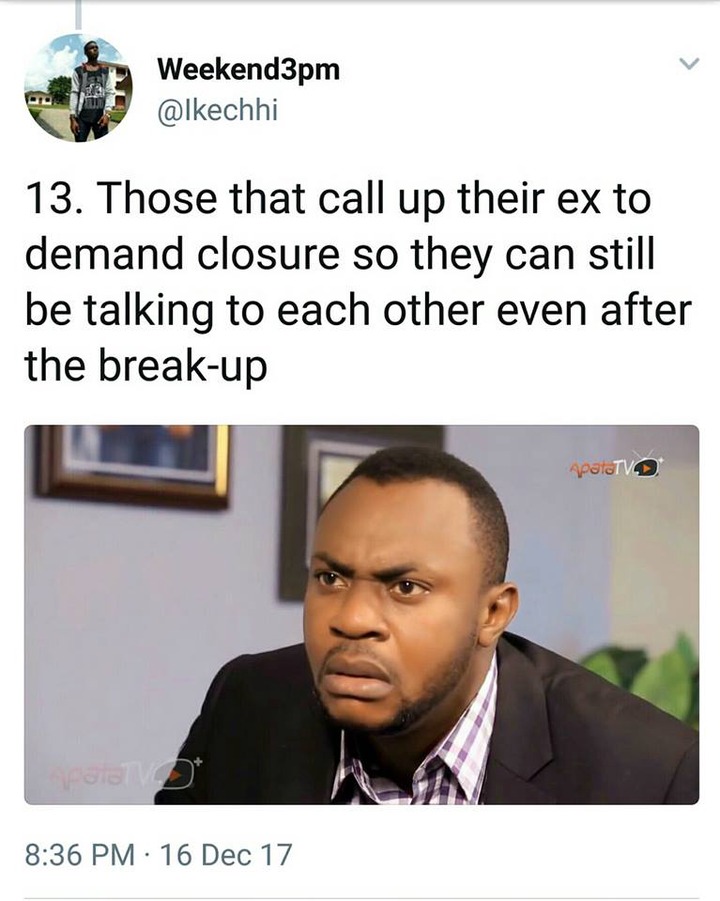 14.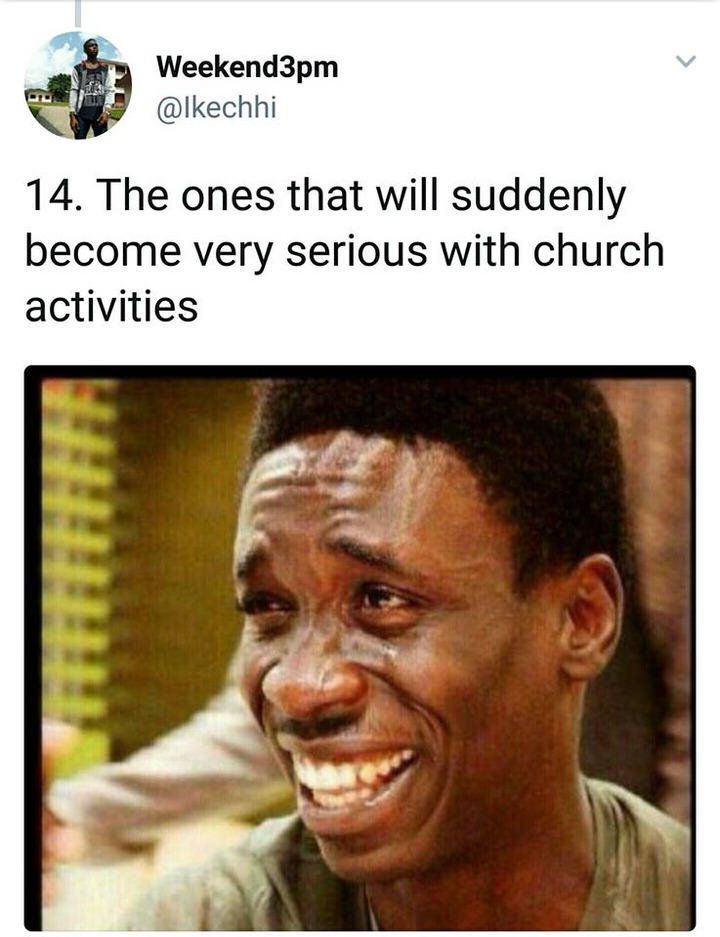 15.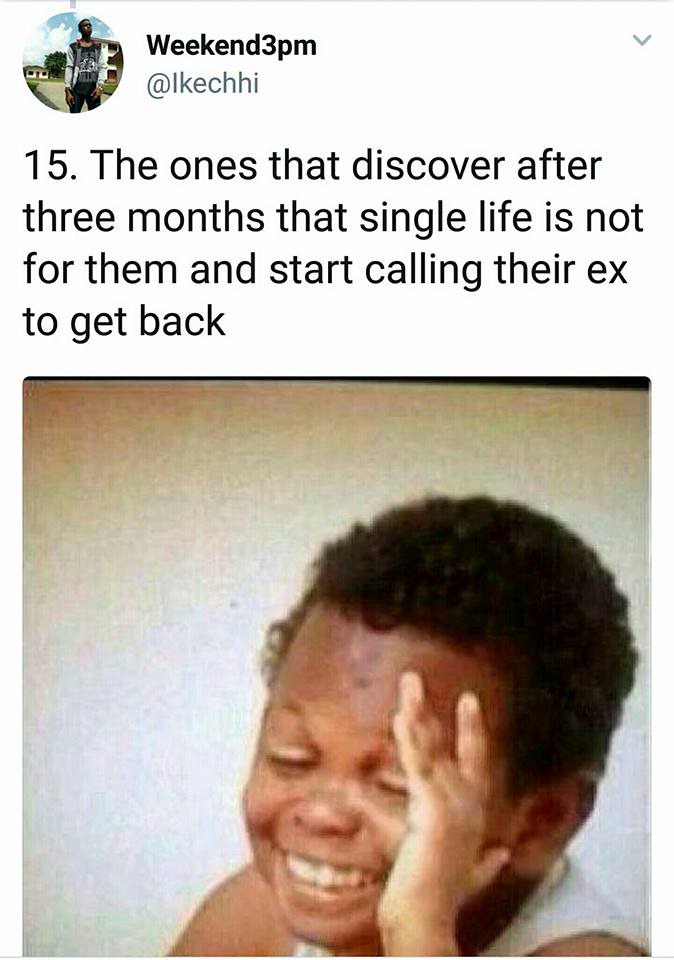 These types of people are scare of being single. They don't mind to be in a relationship even when they are not happy.
Period of heartbreak is one of the most difficult people for people in love. It is said "people do stupid things for love". Sometimes when you remember how foolishly you act after break up, you can help it but laugh. I believe you can relate to some of these memes.
Image credit: Instagram @Ikechhi
Content created and supplied by: Rejoicewrites (via Opera News )