See Leaked Whatsapp Chat Between 2 Lovers Shared By Ay Comedian That Got People Talking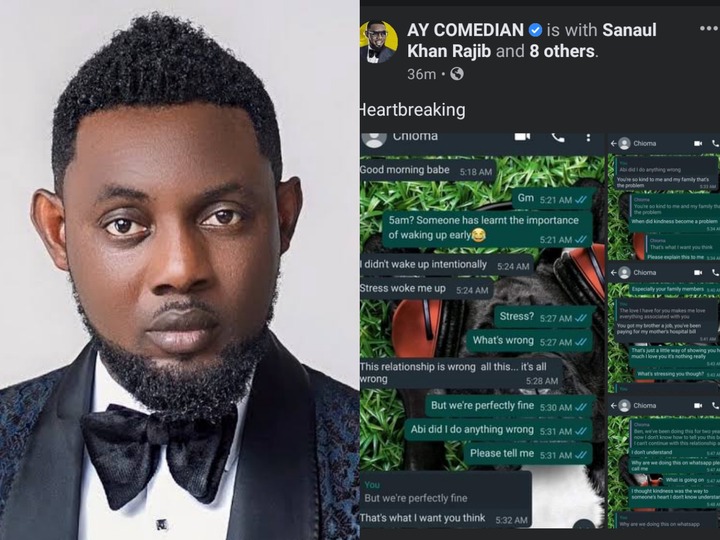 The popular Nigeria Comedian, Ay, shared a Leaked chat between a Lovers who ended their relationship because the guy was too kind to the lady's family.
According to the chat, the lady identified as Chioma told her man that she is tired of the relationship they share and when the guy asked why she wanted to quit the relationship, she simply said because he was too kind to her and the family.
The girl acknowledged in the chat that the guy is too kind.
Below is an extract of the conversation that ensued between the lovers:
"Why are you so kind to my family?
You got my brother a job,
You've been paying my mother's hospital bills!, why " Chioma asked
And the innocent guy responded by saying it's simply because of the love he has for her and that makes him extend the kindness to all that concerns her, her family especially!
But Chioma rebuffed and said, that the kindness is the major problem she has with the relationship, she maintains that kindness is too much and she can't take it anymore.
The guy persuade her to at least put a call through instead doing the breakup via WhatsApp text, but said she can't bear listening to his voice.
Obviously, village people are pursuing Chioma!
Check out screenshots of the conversation and share your opinion in the comments section :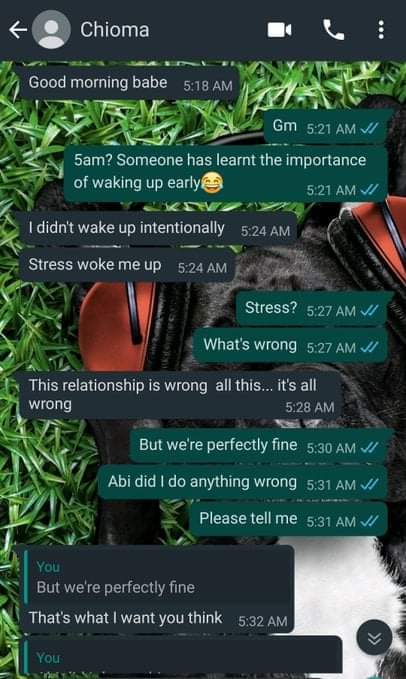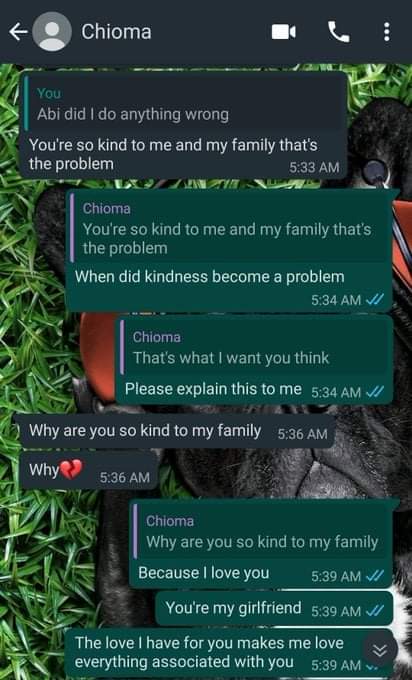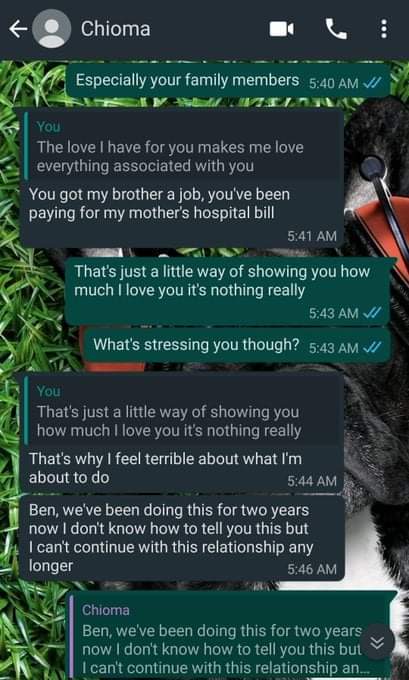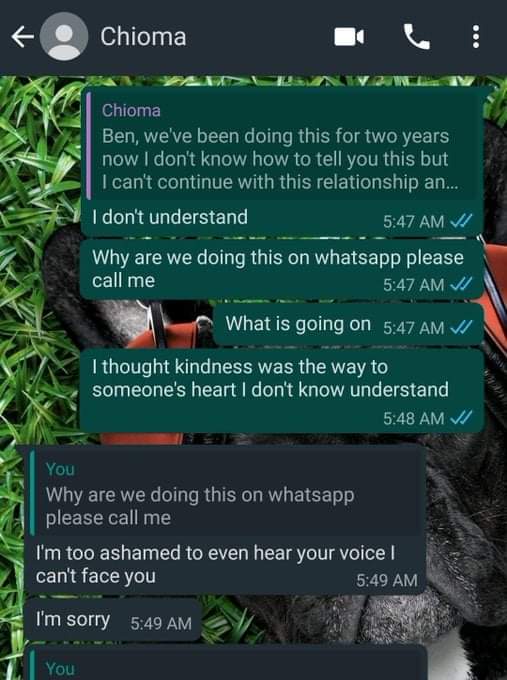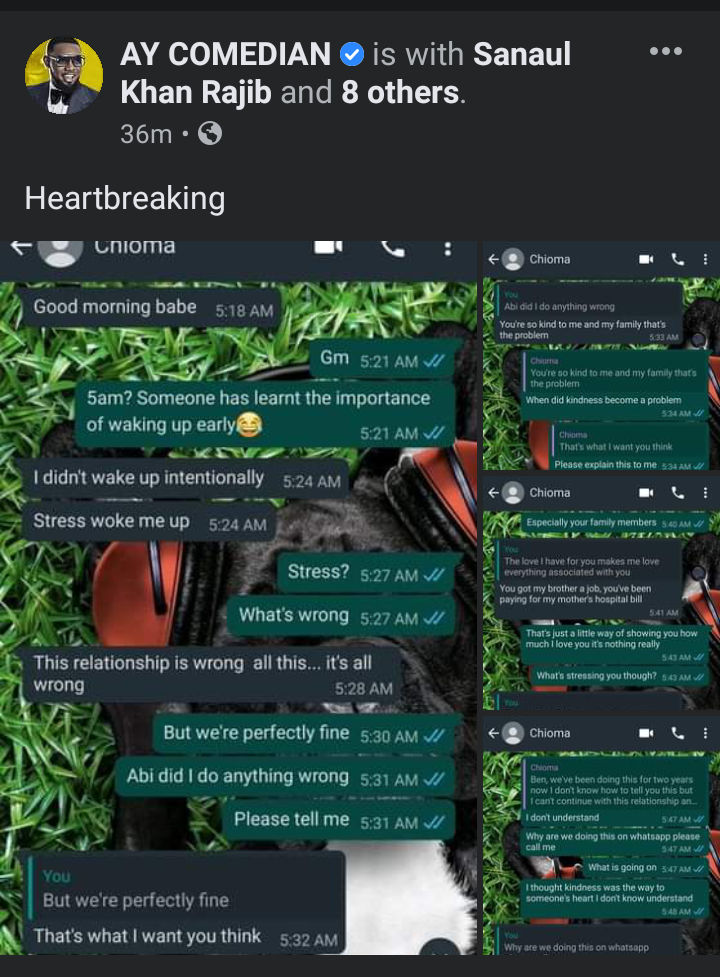 Content created and supplied by: Kiriyo (via Opera News )