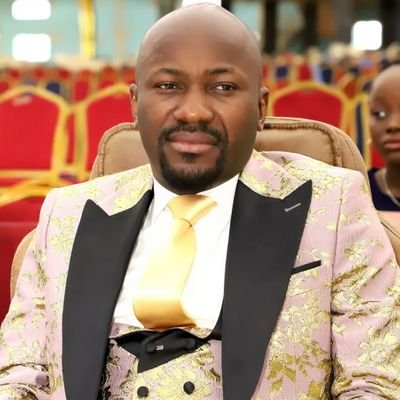 As we are all planing to step out this week, it is paramount we pray so that God would bless our work and at the end of the day, we'll have our testimonies. Apostle Johnson Suleiman has releases powerful prayer points for this week and people are responding to it and claiming it upon their lives. For us to, this is an opportunity to key into the prayer and make our week productive.
According to the prayers, he said may heaven attend to our needs. This is a good prayer for this week. Everyone has needs, infact we are going out because of our needs. To have food and cloth and most important to have shelter. For those who already have, to maintain the house, they need money.
He prayed for peace also, this is very important. Even after having the money and there's no peace, it dangerous. Spending money without peace of mind makes the money meaningless. You don't even know how you're spending the money. He prayed for greatness too and he prayed for anoiting that makes men great rest upon everyone.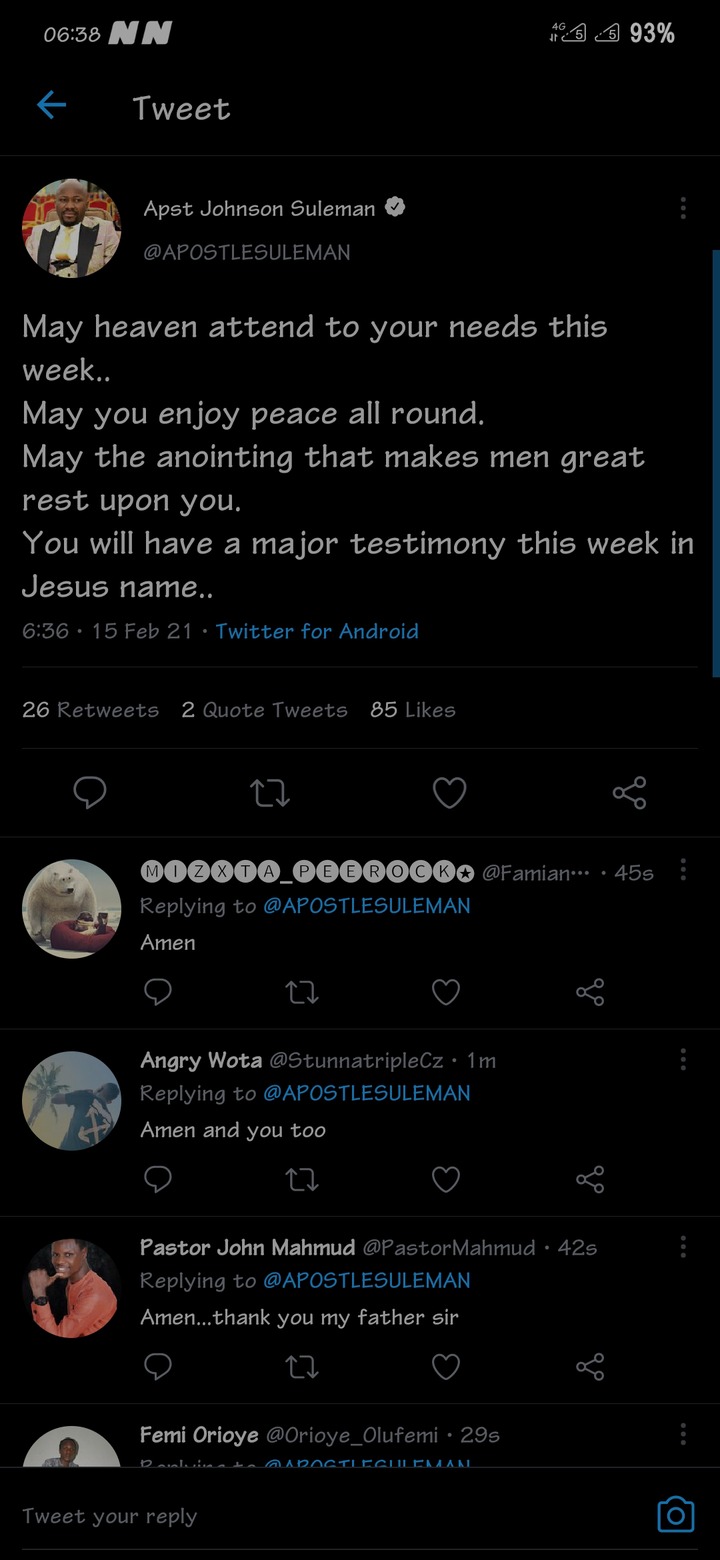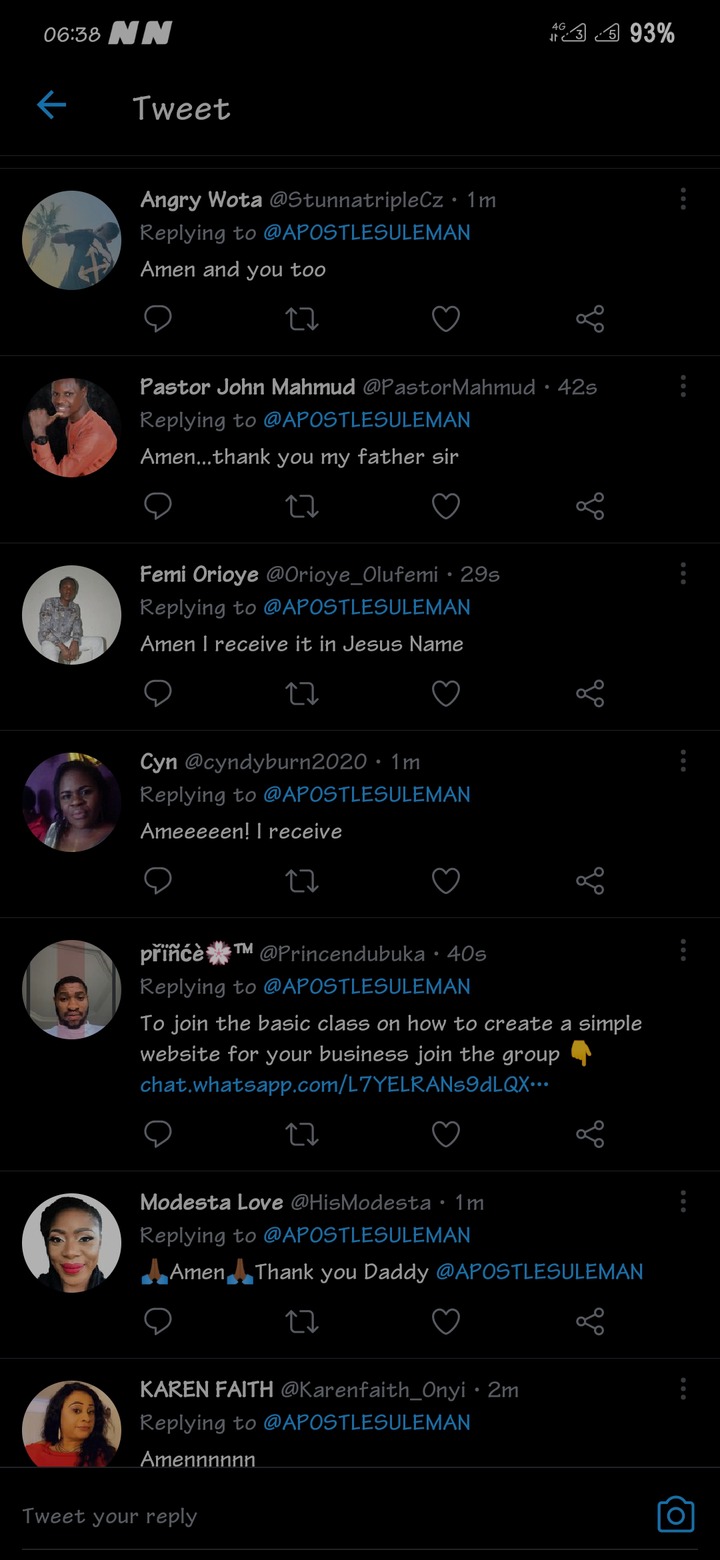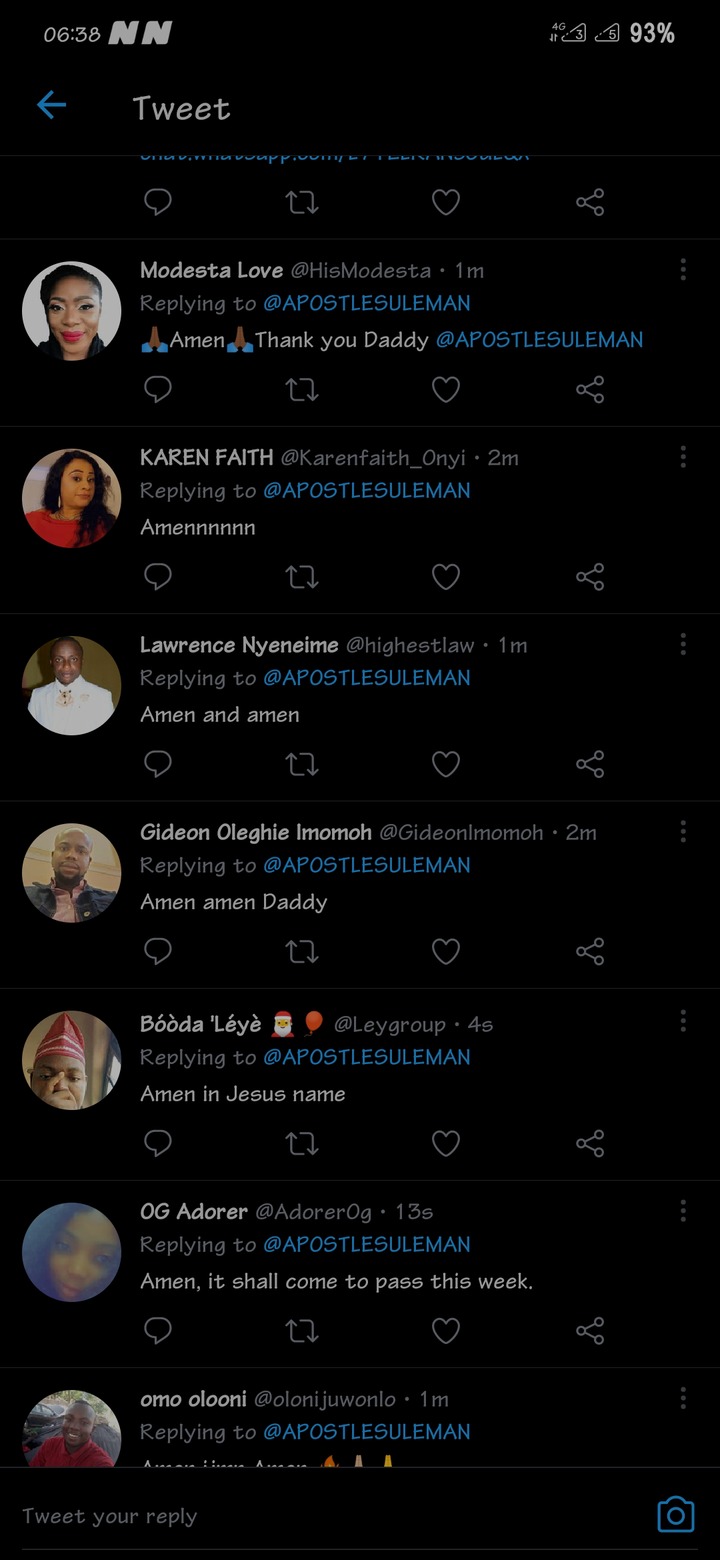 Content created and supplied by: Ojoseph (via Opera News )