Kemi Olunloyo is on it again. This time she has taken to her social media (Twitter) handle to say it's an insult to her personality to add 'mrs' to her name, and that she once slapped someone for doing this.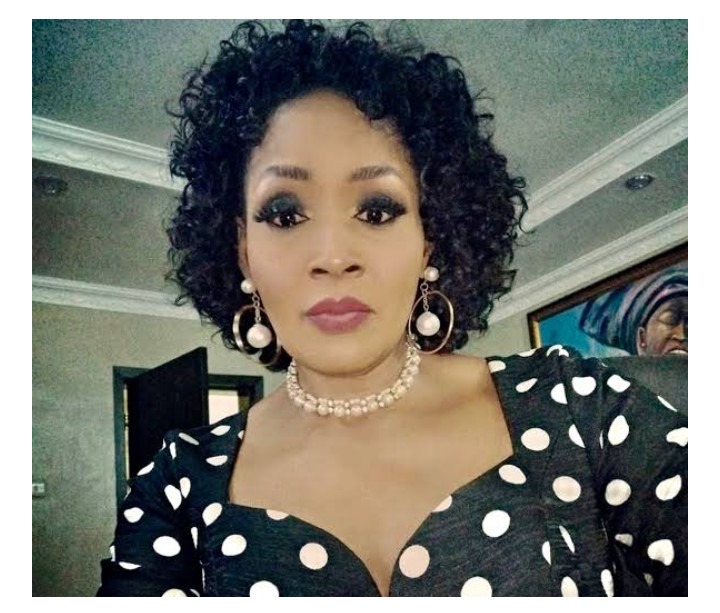 Kemi Olunloyo is a Nigerian who based in the US and well trained medical Journalist. She is also an adent social media personality activist. She was born in August 6, 1964. Many times, she is always known for making controversial post on social media. People also know her for calling black, black and white, white. She one time made a post on Twitter saying that she would never bow to any man in the name of marriage.
And now, Kemi Olunloyo has made another post revealing that it is an insult to her personality for anyone to add Mrs' to her name. According to her, calling her Mrs kemi does not bring her trophy instead, she finds it Insulting.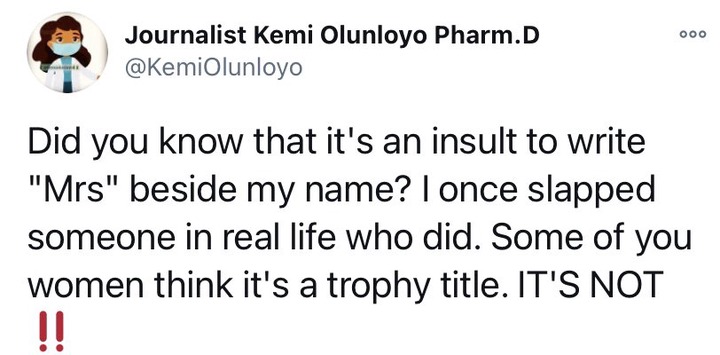 It is trite to say that addressing someone by Mr' or Mrs' is a mark of respect. However, Kemi Olunloyo said it's an insult, which is why many people have reacted to the post above that was reposted by postsubman. Here are screenshots of the comments: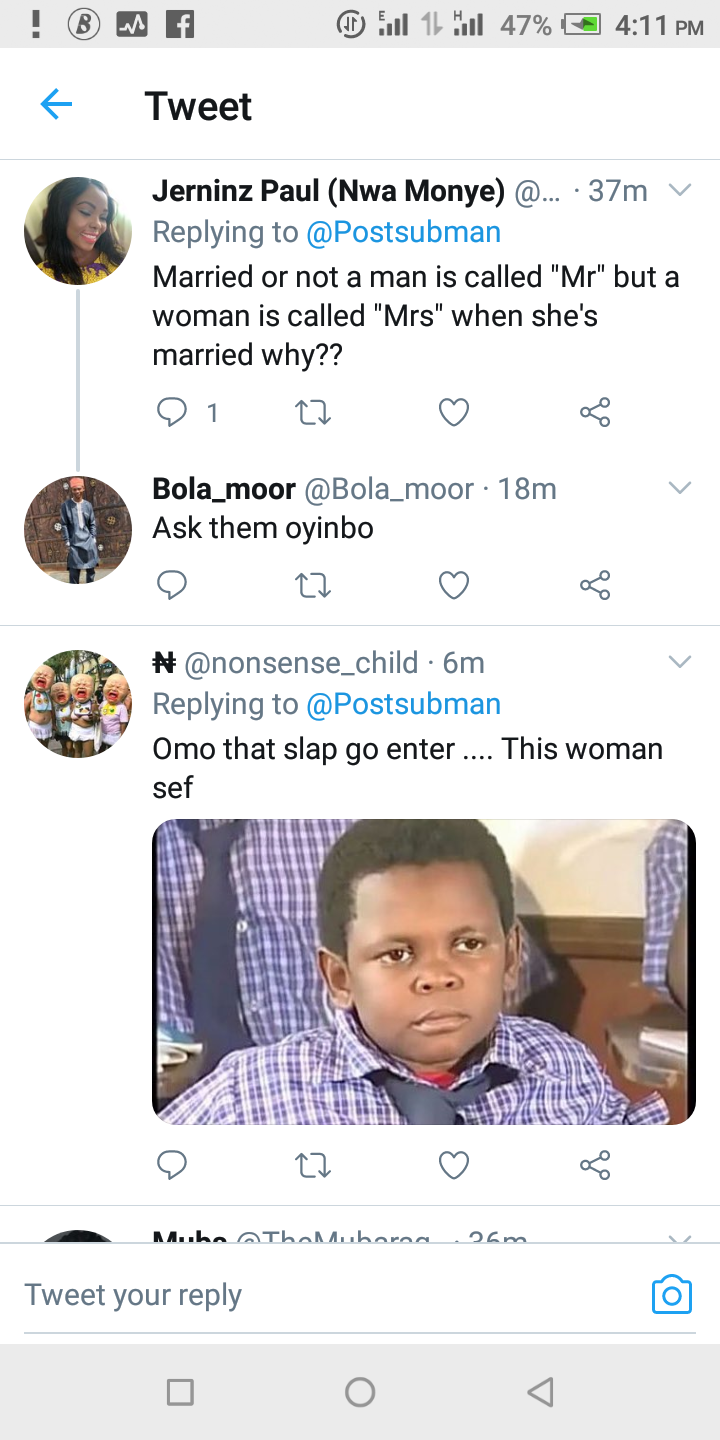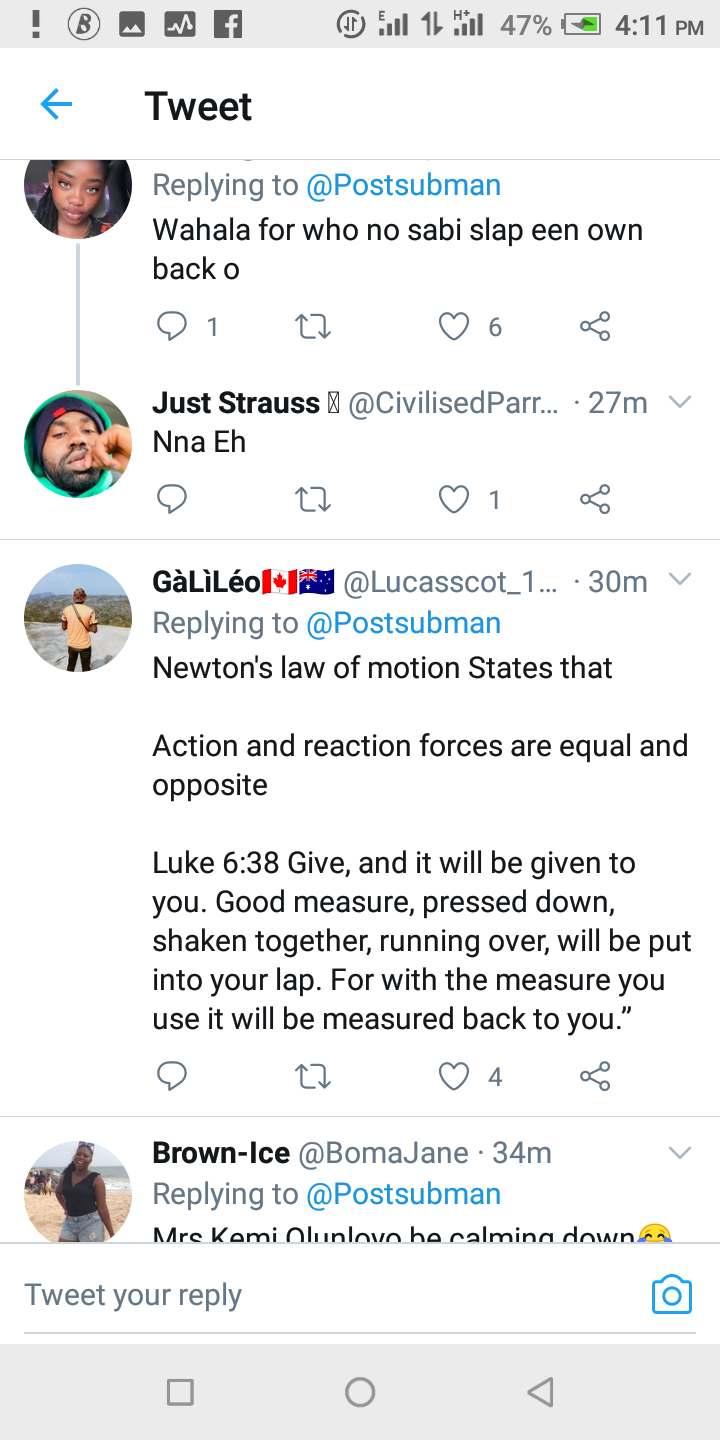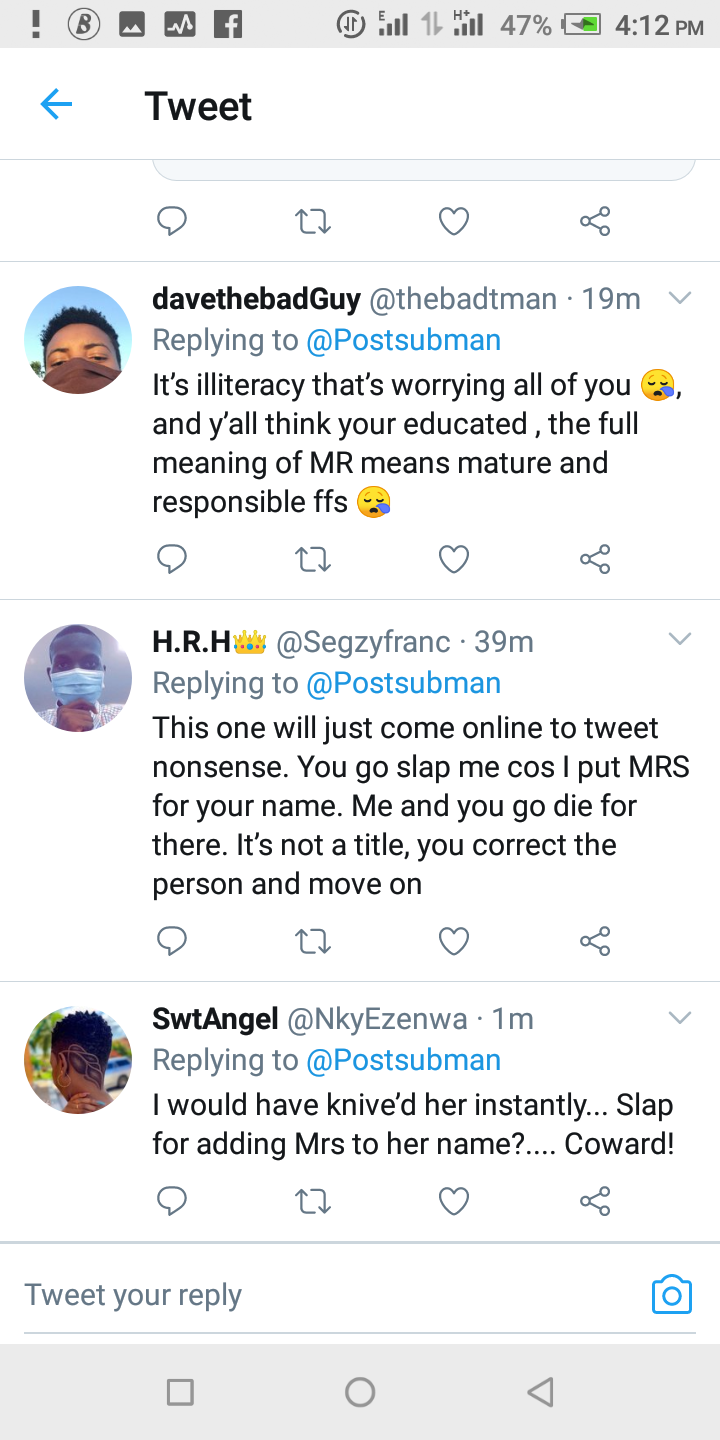 Content created and supplied by: Iwungha (via Opera News )