The Bulbul and Purab engagement is completed with the exchange of rings. The lights get off. Daasi asks Abhi to review it. The power returns and everyone tenses when they see Bulbul missing. Purbi says it is her plan to make the event more memorable. Purab has to find Bulbul and show him how much he loves her. Purab agrees.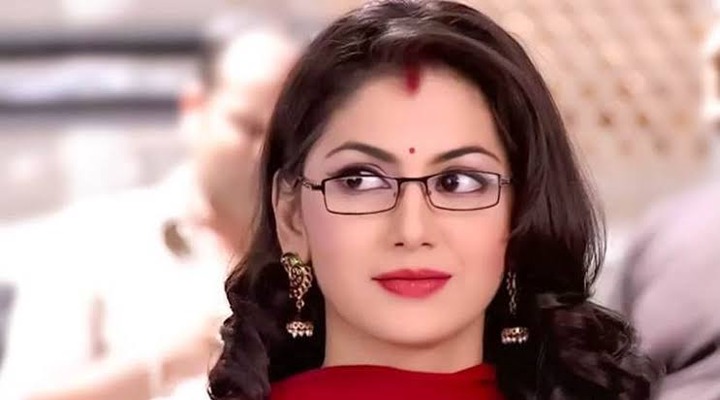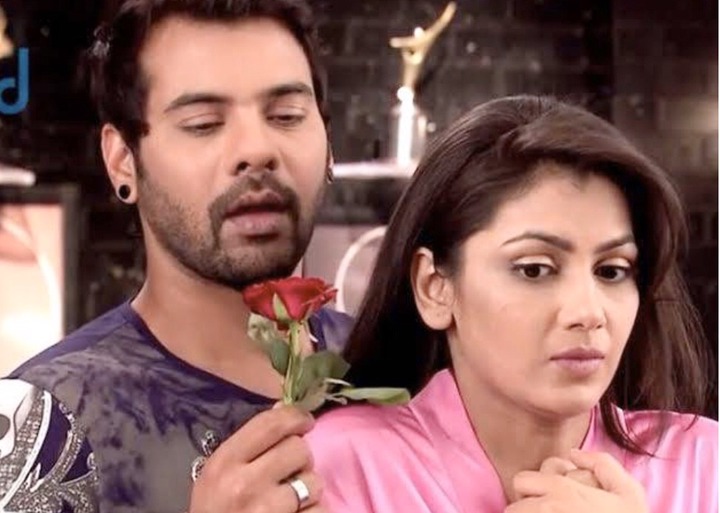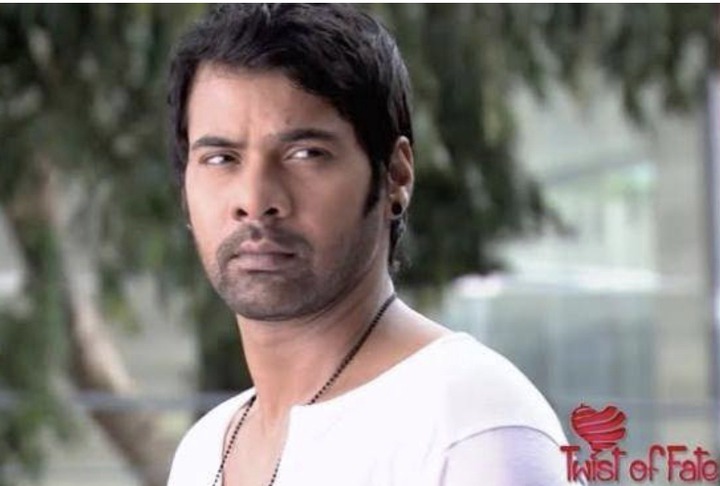 Pragya goes and meets Bulbul in the warehouse. Bulbul hides under the shawl and asks how everyone's reaction was. Pragya says that Purab was surprised to see her missing. She asks her to continue hiding there for a while and leaves.
Aaliya tells the corporator that Pragya has hidden Bulbul in the warehouse. The Corporator asks his henchman to kidnap her in silence. Purab searches Bulbul all over the house and cannot find her. Abhi asks if he found her. He said no. Abhi says that both sisters are torturing them. Purab says that he loves being tortured and that he should love him too. He says he thinks he loves Tanu, but actually, he doesn't. Both continue to search again.
Bulbul leaves the warehouse with Purab. Pragya sits there instead of wearing a shawl and hopes that Abhi will search for her now. She is glad to hear Fuggi Fuggi. Aaliya and Tanu protect the warehouse while the thugs kidnap Pragya after smelling her chloroform. Abhi and Purab walk towards the warehouse. Aaliya and her puppet see them and try to stop them saying that they have already searched the warehouse. Abhi says to let Purab see him before they could verify it, the kidnappers leave with Pragya.
Aaliya is happy to see Bulbul's watch on the floor and says she is sure that Bulbul will be kidnapped and tells her that her stopping time means Bulbul's bad time from now on. She says they should celebrate now. They both enter the room and bring out alcohol to drink. Bulbul leaves the room in search of Pragya and calls her by name. Tanu hears his voice and says to Aaliya. Aaliya asks her not to spoil the mood and goes to check, but Bulbul leaves first. She says there is no Bulbul or Tota, Maina, so they should go celebrate now.
Purab with Abhi sadly returns to the stage. Purab scoffs if he can't find Bulbul. Sarla scolds her and asks to tell him where Bulbul is. Purab asks her not to scold her and says he knows where Bulbul is.
He picks up the microphone and says he knows she's close, so he wants her to arrive before 10, otherwise he will hire Aaliya. Aaliya is happy to hear it. Bulbul stiffens when he feels it. Tanu tells Aaliya that Purab is exchanging a ring with her now. Aaliya says it's not that easy, let Purab shed tears in Bulbul's memory and once he is sure he cannot be found, he will propose to her himself.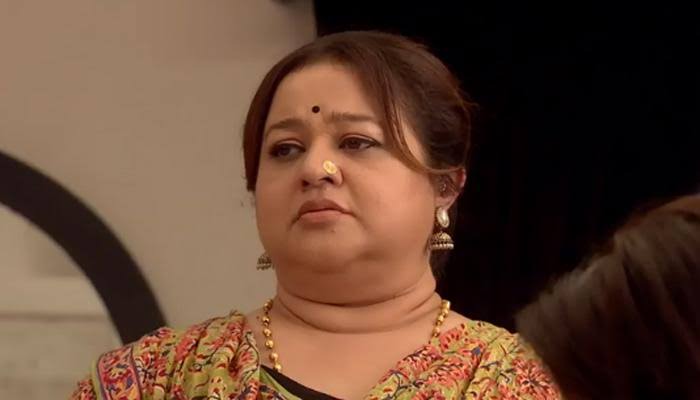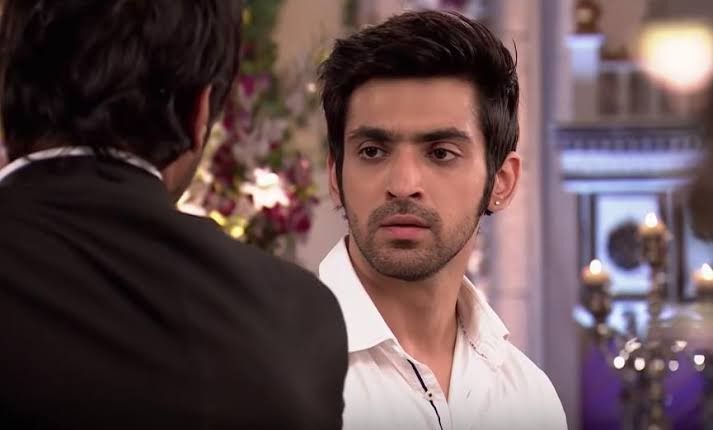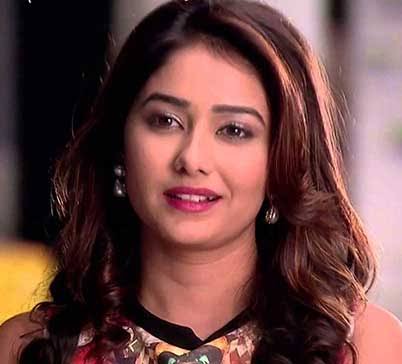 Purab starts counting. Bulbul comes running and asks him to stop. However, Aaliya and her puppets are surprised to see her. Bulbul steps onto the stage hugs him and tells him that if he marries someone else, she will die. Abhi asks Purab to exchange the ring since both sisters are unpredictable. Everyone applauds as they exchange a ring and Aaliya, angry, goes out with her puppets. Sarla says Bulbul if it hadn't been her engagement, she would have slapped her. Bulbul says it was a Pragya joke and calls her, but she doesn't go out.
Suresh collides his scooter with the kidnapper's car and starts yelling at the driver. He is surprised to see Pragya in that car with kidnappers. He runs behind the car. Aaliya panics that Bulbul will not leave her life and will let her marry Purab. 
Tanu asks her to calm down. Aalya asks her to leave her alone for some time. The whole family cares about Pragya. Abhi calls her number, but the phone is off.
Daadi worries. Abhi asks him not to worry, he will search for her. Bulbul believes that Pragya should be in the warehouse and goes to consult with Purab. Sarla feels that something is wrong.
Abhi, Bulbul, Purab, Purab, and the whole family search for Pragya / fuggi, but cannot find her. They call her number and find it near the back door of the house. Tayaji says that no one comes here.
Suresh follows the kidnapper's car on his bike and stops them. The hijacker asks the driver to crush him and run away. He hits Suresh's bike and runs away, Suresh falls to the ground. People help him up. He thinks who are those people who kidnapped Pragya.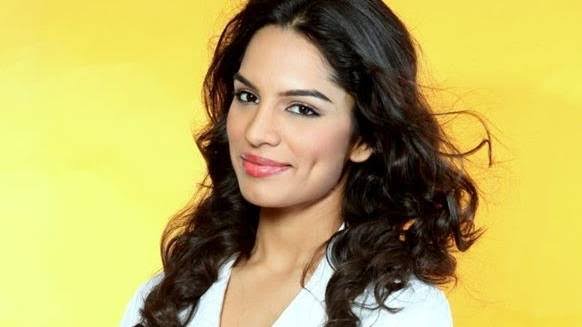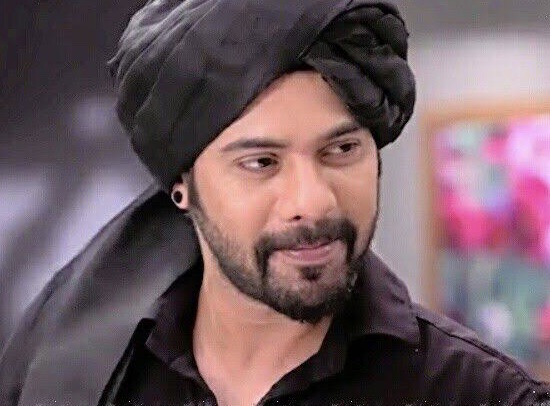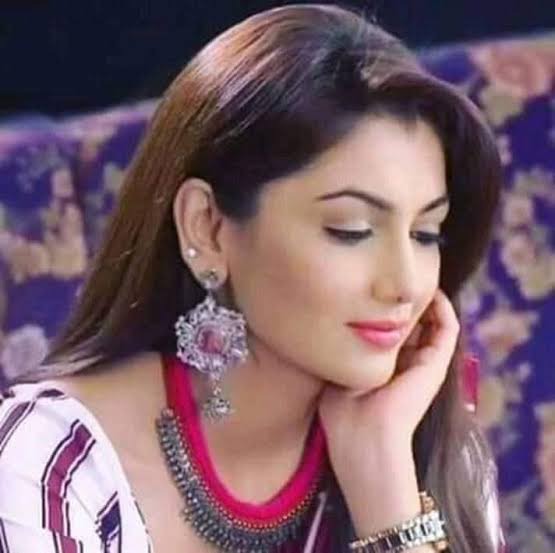 Abhi and her family arrive at the warehouse and see the main dancer of the show tied up. Dancer says someone hit his head and took off his dress. Abhi asks if he saw the culprit's face. He says not really, it was blurry. Daadi fears that Pragya will hear this. Tauji asks Abhi to report to the police.
Suresh arrives there and tells him that he saw someone kidnapping Pragya and running away in the car. Bulbul asks if he kidnapped her. She asks him why he would kidnap Pragya and says that he will not think of harming her or Pragya. Bulbul continues to yell at him and asks why he did not follow her. He says he was on a motorcycle and kidnappers in a car. Abhi asks Bulbul to stop and asks Suresh where he saw Pragya. He tells the place. Abhi asks Tauji to report to the police.
The kidnappers' border Pragya in the corporations' hideout. Pragya wakes up. The corporator arrives there and says that he loves her very much and cannot see her marrying Purab. Pragya thinks who he is.
Aaliya calls him and is about to speak, but interrupts his call saying that he is with Bulbul and that he does not like the riots. He comes to the foreground and is shocked to see Pragya instead of Bulbul. Pragya holds his necklace and screams how he can do illegal acts as a government official and says she will punish him. He all his men and tie her up.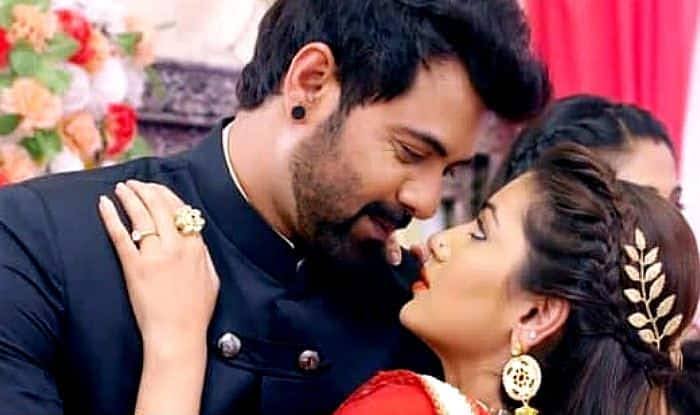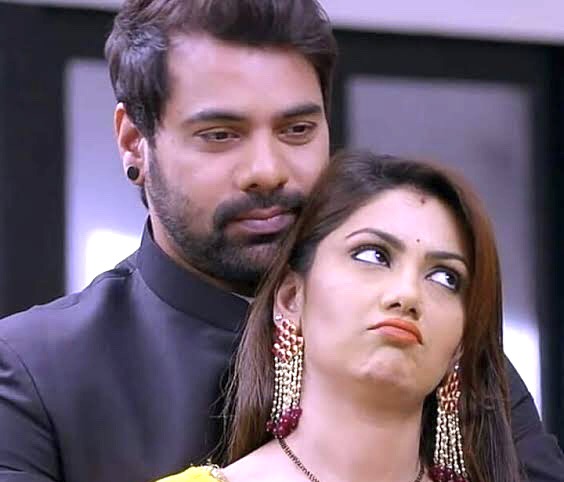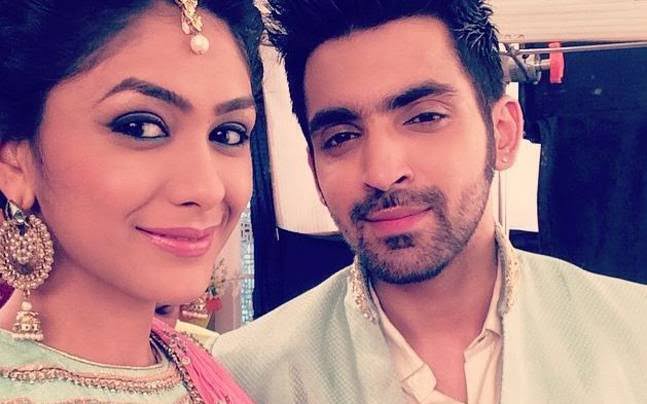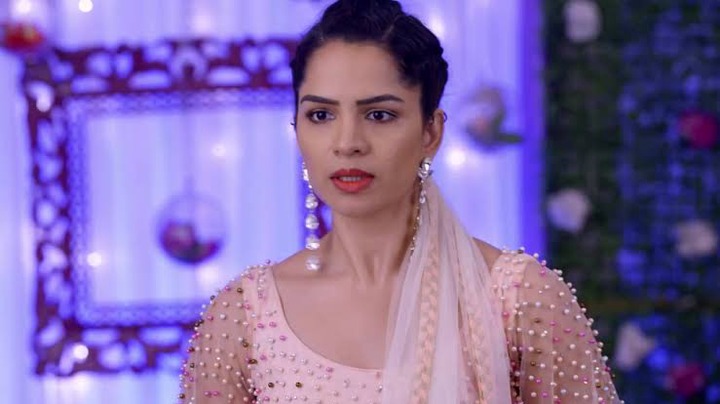 He yells at his men for bringing her in and asks Pragya why he didn't tell her it wasn't Bulbul. She asks if he has forgotten her husband's lesson. He makes her smell chloroform and she loses consciousness.
Sarla worries about Pragya. Abhi consoles her and asks not to worry. The inspector comes and asks who saw the kidnapper. Abhi shows the dancer and Suresh. The corporal on the other side beat his men for kidnapping a wrong woman.
Aaliya calls and asks him to leave Pragya before is too late because the police are already looking for her. Tanu asks why she asked them to release Pragya. Aaliya says that Pragya is Abhi's wife and he and Daadi will send all the police force to find her. She panics, thinking that they will also be caught.
The corporal says that if Pragya is left alive, he will be killed, so he asks his men to kill Pragya before morning comes.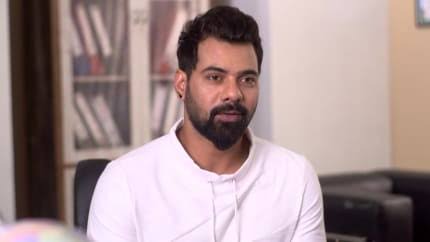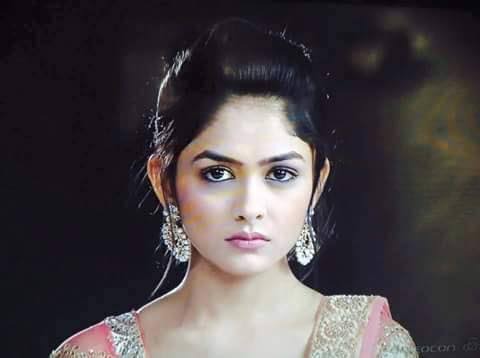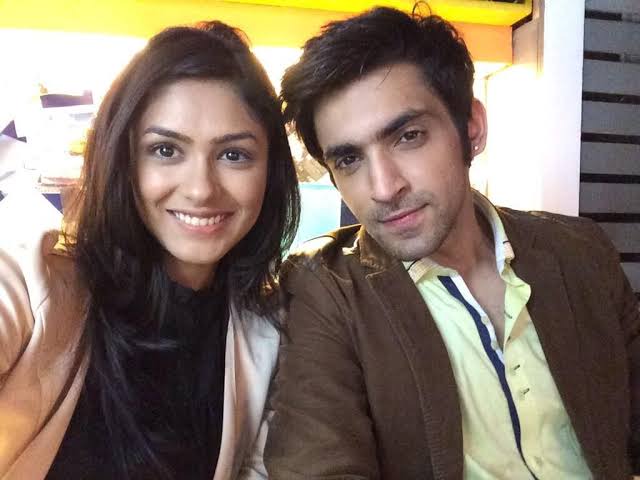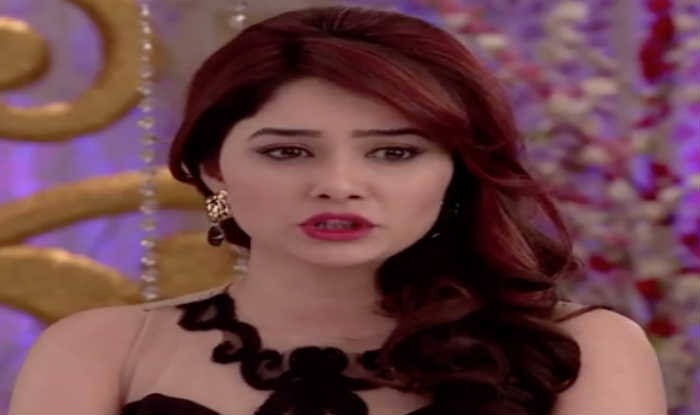 He thinks about why Suresh saw his men and says he can't see now if Bulbul is engaged or not. He thinks of entering Abhi's house as a friend, calls Mitali, and asks her to get him inside the house saying that he will help them find Pragya.
He says that if she doesn't, he won't help her save Raj. The corporal's tantrums panic over the killing of Pragya, but they are also afraid to think that if they don't kill Pragya, the corporal won't spare them.
Content created and supplied by: Health²4Fitness (via Opera News )
Opera News is a free to use platform and the views and opinions expressed herein are solely those of the author and do not represent, reflect or express the views of Opera News. Any/all written content and images displayed are provided by the blogger/author, appear herein as submitted by the blogger/author and are unedited by Opera News. Opera News does not consent to nor does it condone the posting of any content that violates the rights (including the copyrights) of any third party, nor content that may malign, inter alia, any religion, ethnic group, organization, gender, company, or individual. Opera News furthermore does not condone the use of our platform for the purposes encouraging/endorsing hate speech, violation of human rights and/or utterances of a defamatory nature. If the content contained herein violates any of your rights, including those of copyright, and/or violates any the above mentioned factors, you are requested to immediately notify us using via the following email address operanews-external(at)opera.com and/or report the article using the available reporting functionality built into our Platform See More