A day will never pass by without seeing any of our celebrities showing off what they've got. Well, I think it's a way of reaching out to their teaming fans who follow them on their social media handles. Showing off items that we have is really good no doubt, especially when it has to do with such items like lovely outfits. This is because a lot of people may want to rock the same kind of outfit as them when they post it.
Well, about fashion, it's an everyday routine which we cannot do without. Outfits are made with different materials and they are all in grades. We buy our outfit according to how much we can afford. Today, Zubby Michael, a nollywood actor shows off his new outfit and says "we are not on the same frequency".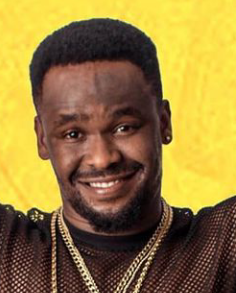 Just as we may know, fashion is the language through which the body speaks. A nice outfit will always bring out the beauty of the body. This is why it is necessary that we dress in more decent outfits. Zubby Michael is one of the actors that has a high sense of fashion. His own way of dressing is such that, it is admired by lots of people. Zubby has always loved to do things in a way that it will look quite different from what is in vogue. Will I say that, he is a unique kind of person and a very jovial personality at that.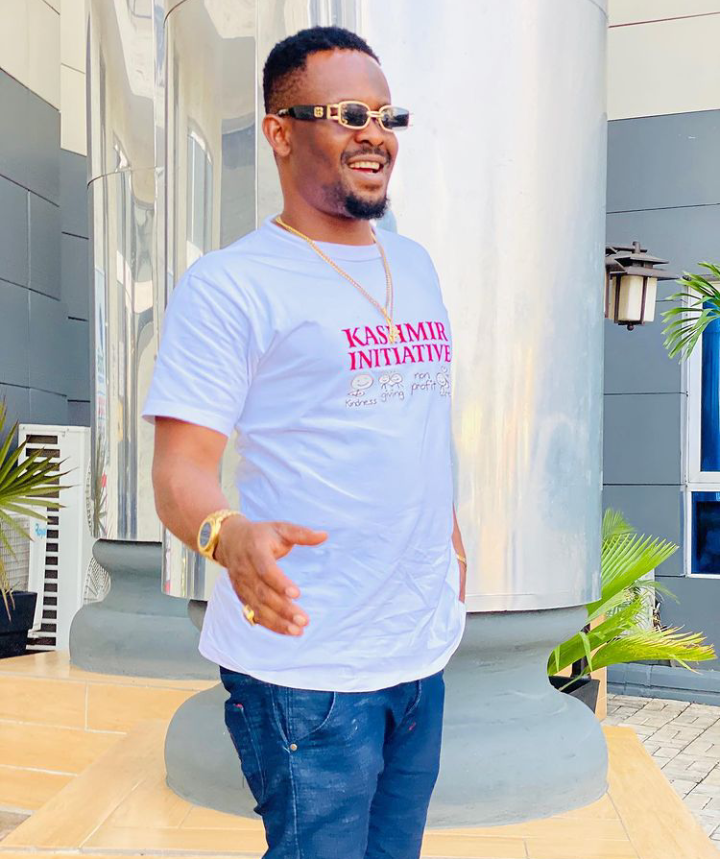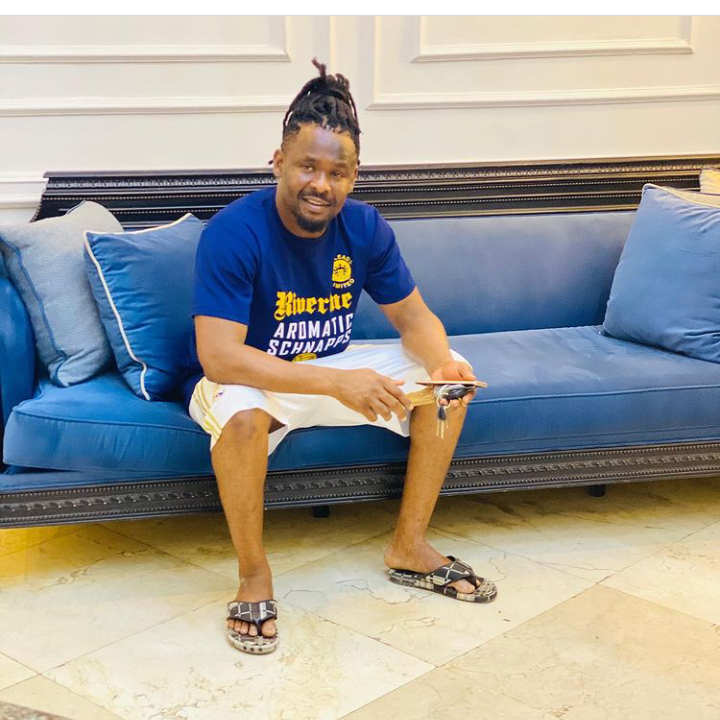 He says today "we are not on the same level". Who could he be referring to? For all we know, Zubby may just be catching cruise with his new outfit. It's an all white up and down outfit. Looking at Zubby in this new outfit, you would notice that his fashion designer really did a good work on the cloth, as the outfit gave him a perfect fitting. He actually looks good in it as seen in the photos he shared few minutes ago.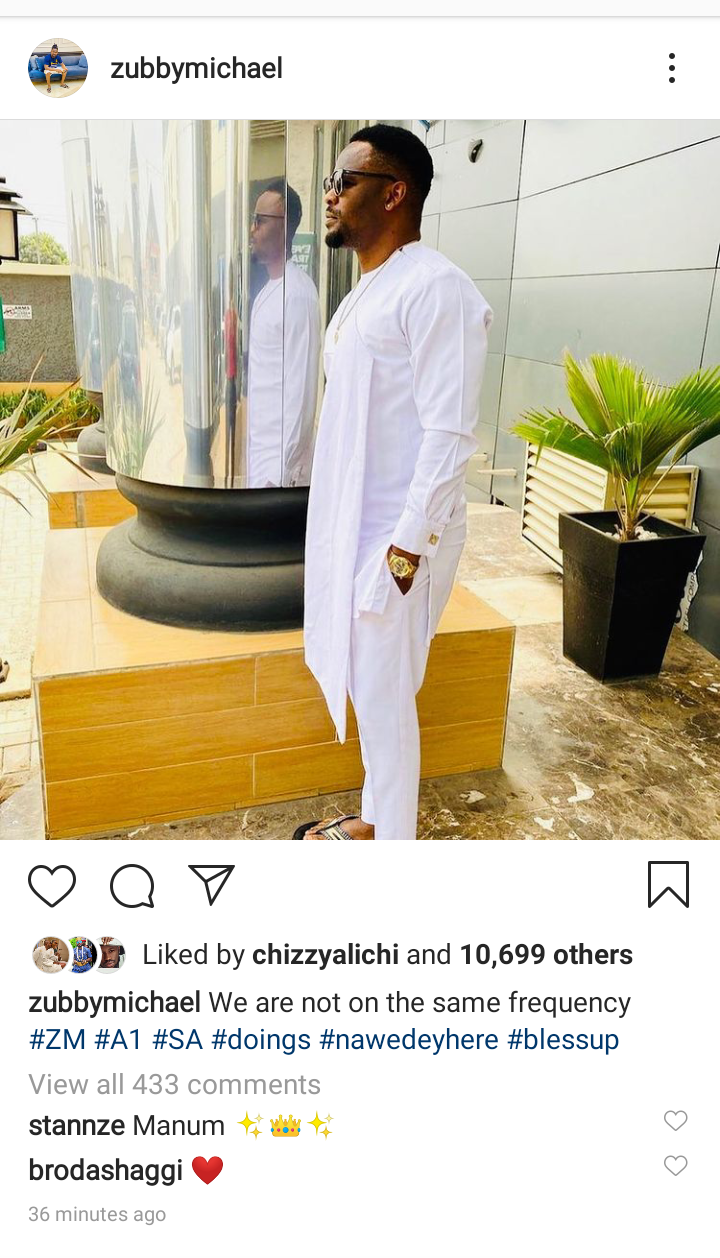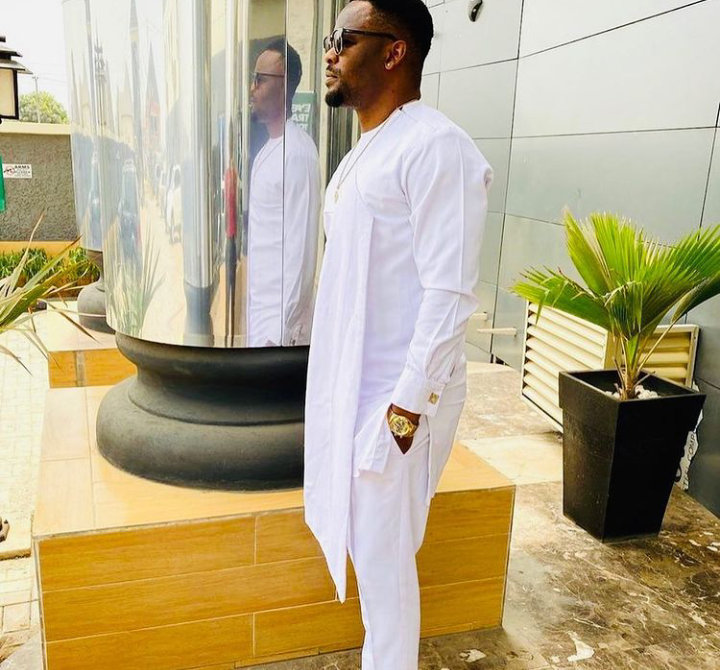 Pictures credited to Instagram
Content created and supplied by: Coolest2 (via Opera News )