Death is an uninvited visitor that comes knocking when one least expected, although we understand that everyone will surely die someday, what we do not agree with is for it to show just like that when is not old yet.
just like this sad news of the untimely death of a beautiful young lady that just hit the social media, and her death came as a shock to her friends and is causing so many reactions because before she died, she was doing very well.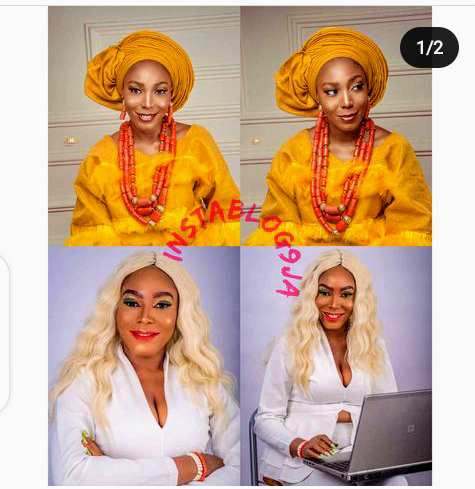 This lady is said to be an online blogger, known as Kamuche Doris, and according to the social media platforms, Instablog9ja who shared this news said she died today the 9th February 2021, four days after celebrating the year she came to this world,( birthday), on the 5th, and the screenshot below was when she took out time to thanks everyone who share in her joy that special day.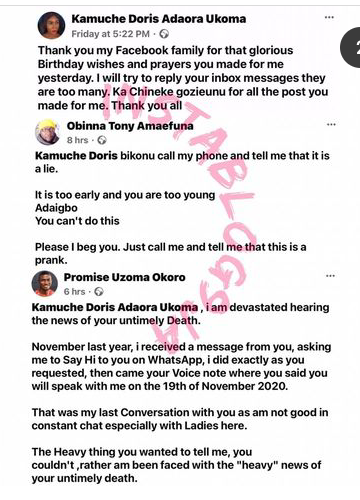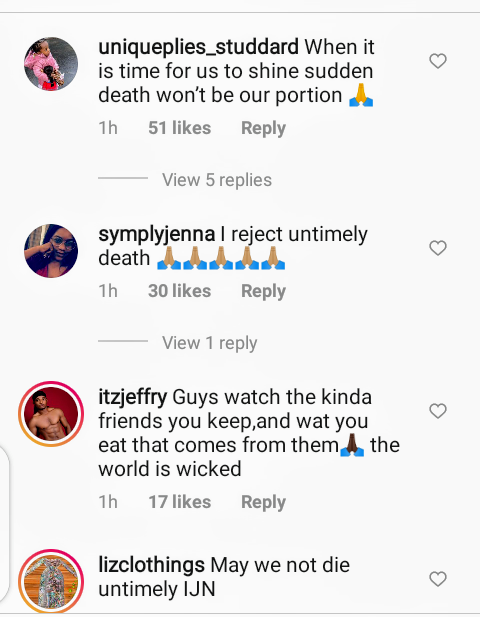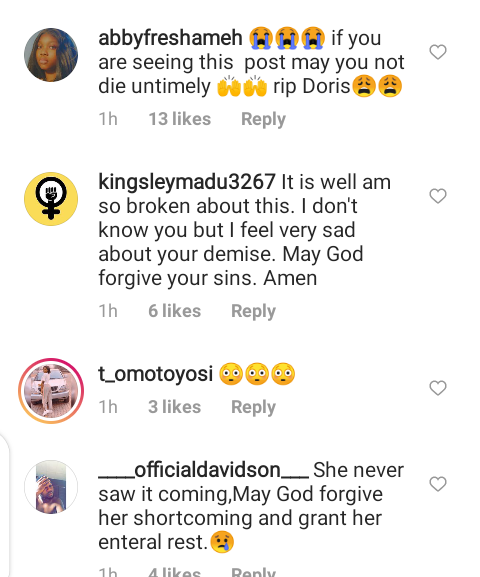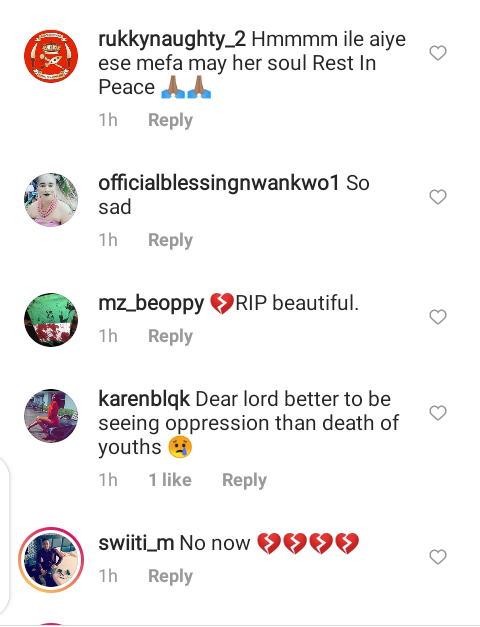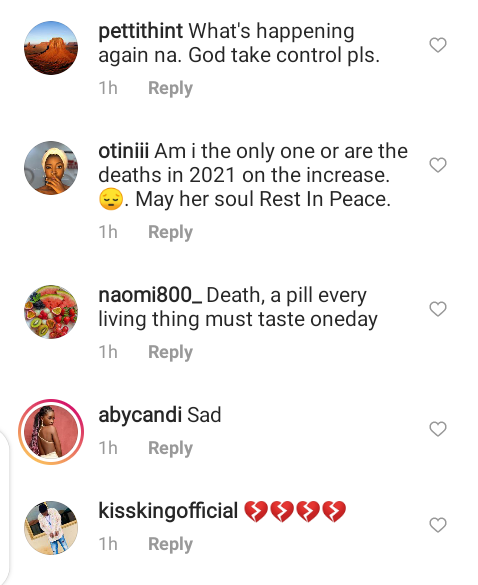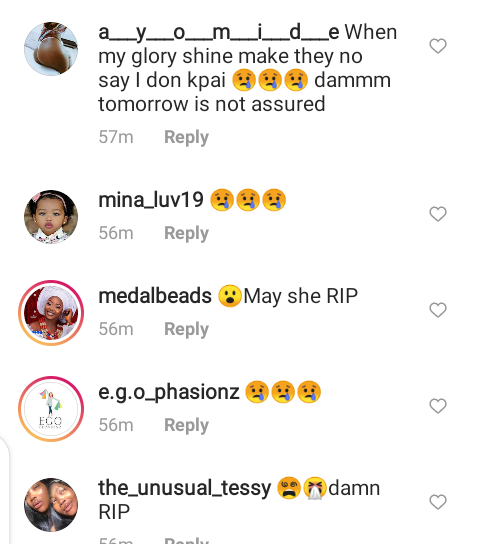 What a pity she has just left this world like that, to a land of no return at very young without preinformating anyone, like family and friends. Oh, death why?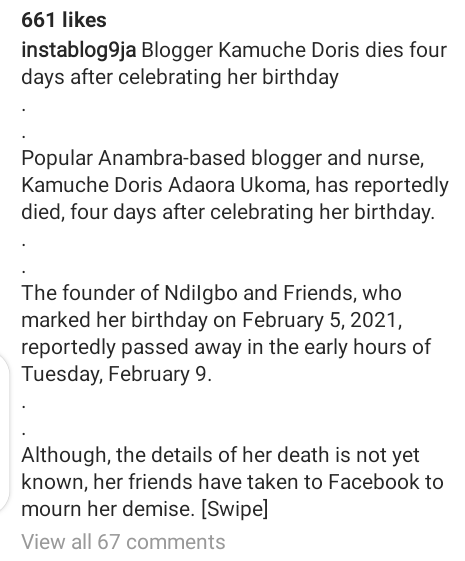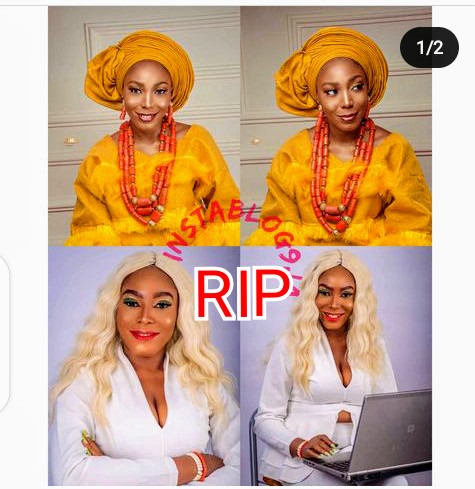 Well, she is gone for good and no amount of tears can bring her back, so we just pray for the family to take heart and be strong. RIP beautiful soul.
Photo Credit Instagram, Instablog9ja
Content created and supplied by: Breakinglimits2 (via Opera News )