Dele's Body Has Been Found, Read His Last Post Before He Died 
 Dele who has been reportedly missing for three days has been found. He was last seen at Omole Phase 2 and his belongings at third mainland bridge. According to different reports, Dele took his life due to the unbearable pains life brought upon him.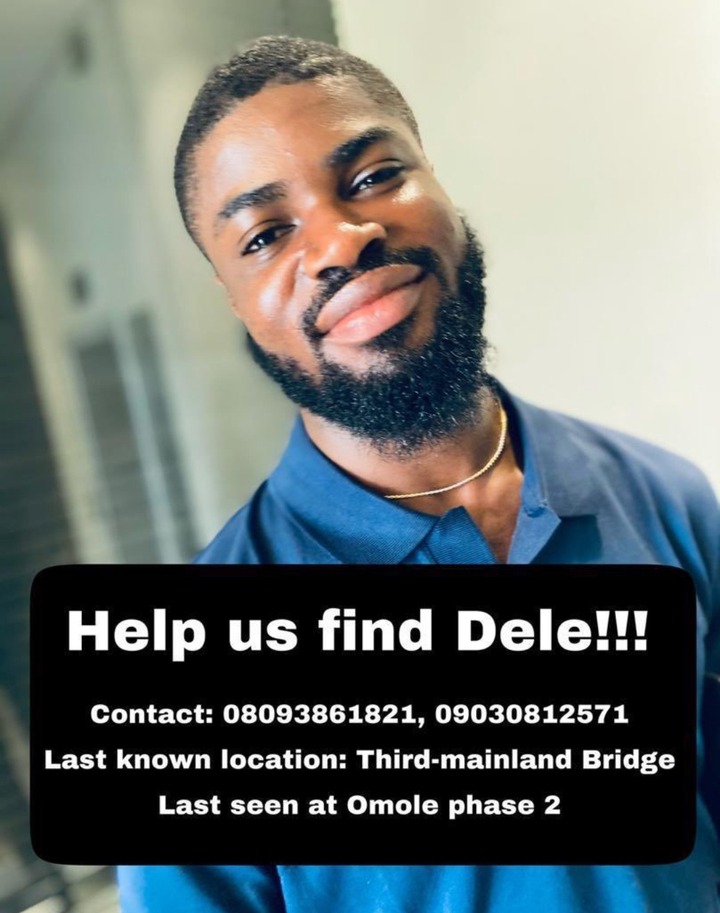 Before his painful demise, he dropped a painful note for his loved ones and this might make a fragile heart broke into tears. He said:
 "I'm battled with depression for 7 years, and now that the battle is over. I couldn't continue to live the way I did, and make the same bad choices again. The noise gets too loud, but now the noise can stop".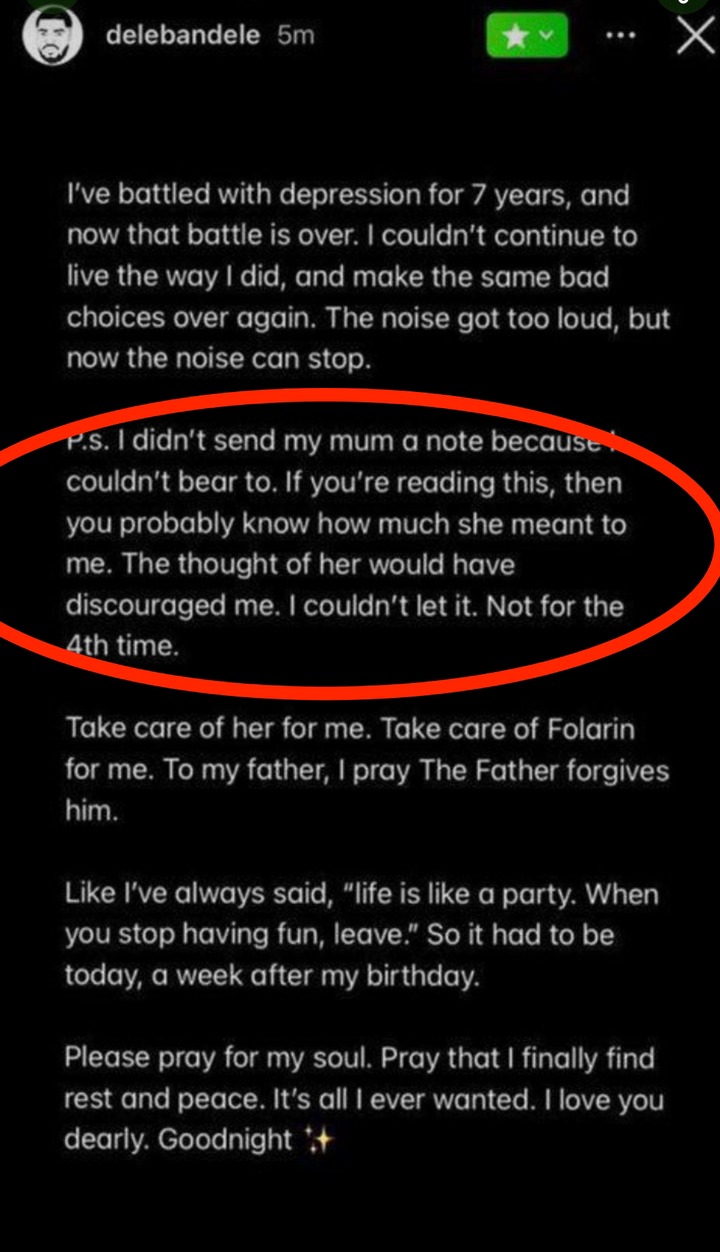 He has left his family and loved ones in a state of sadness, may God comfort them. Dele lived a life of courage, but couldn't bear it any longer. May his soul forever rest in peace. 
Content created and supplied by: AramideWrites0 (via Opera News )