A young lady, Mandy has took to social media to release a controversial picture about her Taxify driver. Many just can't figure out why she decided to make such a demeaning video. Why would you even think about mocking a man because of his skin colour? I guess Mandy didn't think about this before posting this video on her social media.
In the video, the young lady was heard speaking in Yoruba so as to ensure the driver doesn't hear her well. Apparently, the driver was an albino but that doesn't mean he deserves such treatment. In relation to the video, Mandy said: "(speaking in Yoruba language) Look who my Taxify driver is ooo! What do we call this one now, 'Albini or Albina'? I just hope I get to where I am going safely".
This expression didn't go down well with fans who believe she never had to mock the young man for being an Albino. Considering the driver's situation, it's clear one might be scared about him controlling the wheel. However, she necessarily don't have to post this for the world to see.
Mandy is considered an important figure on social media. If you've heard about the recent story of a lady who got a tattoo of Naira Marley on her lap; this is the same person. Why would she think of mocking an albino and question his competence all because of his skin colour? Check out the reaction of fans in the pictures below: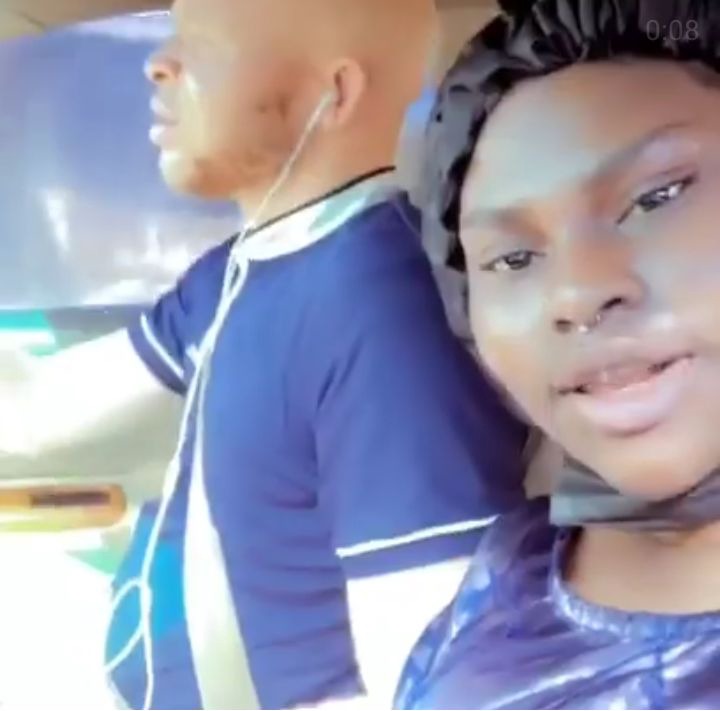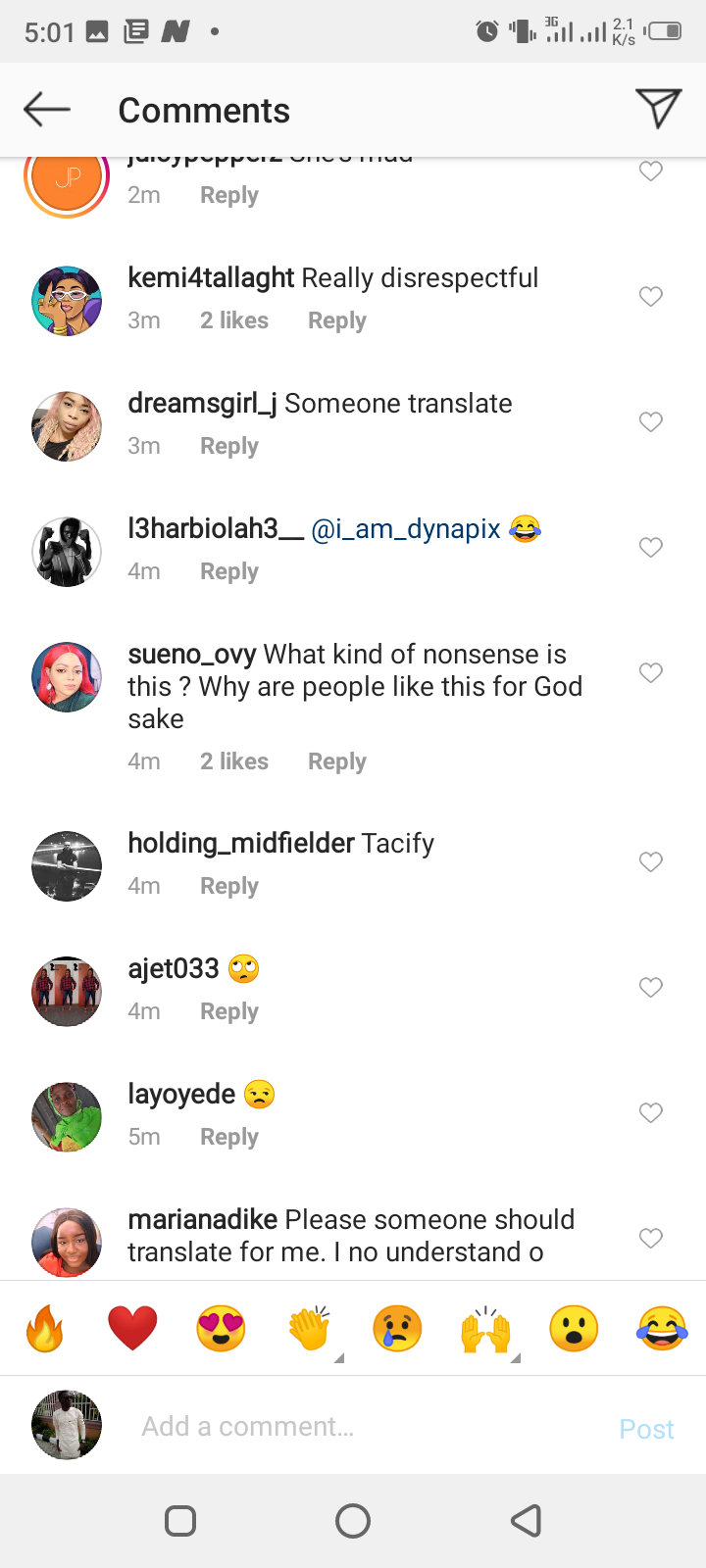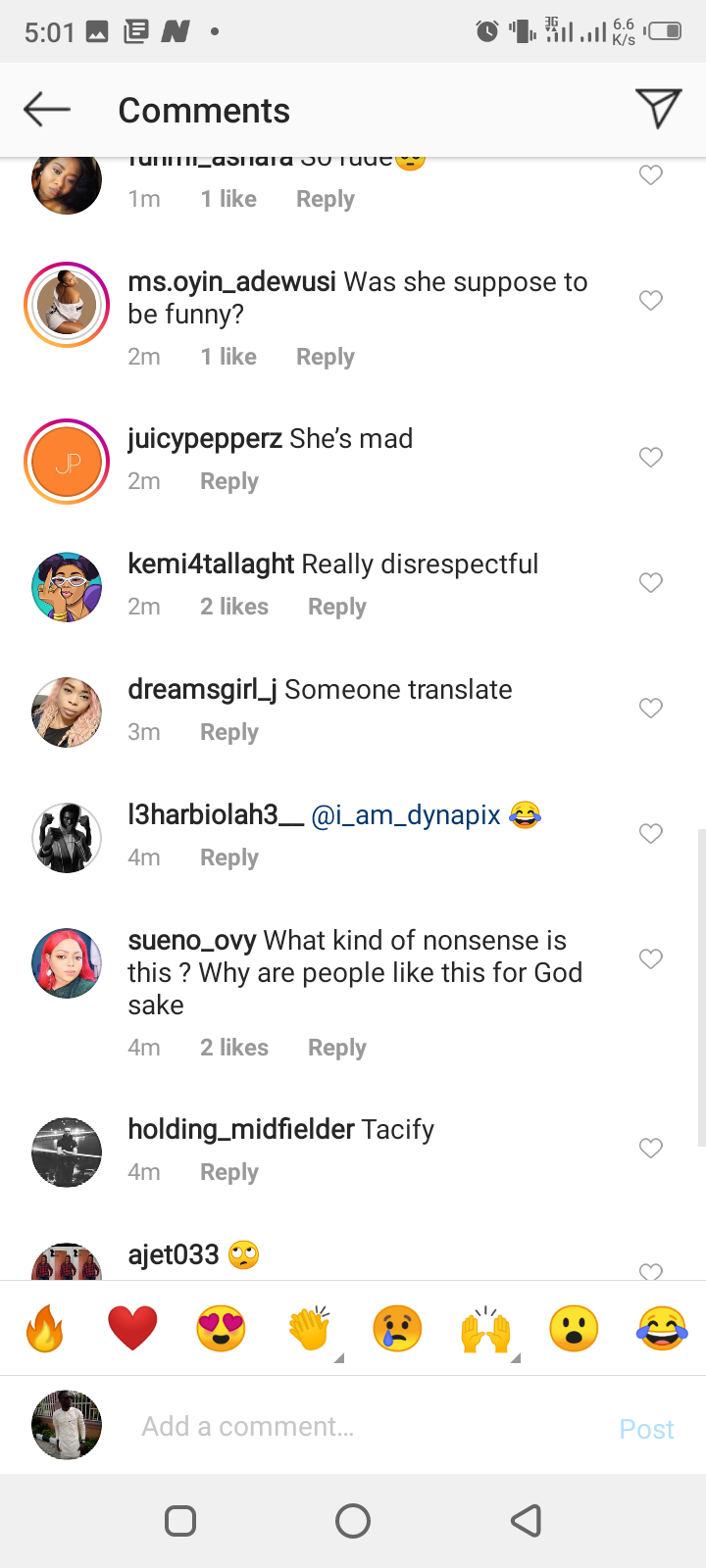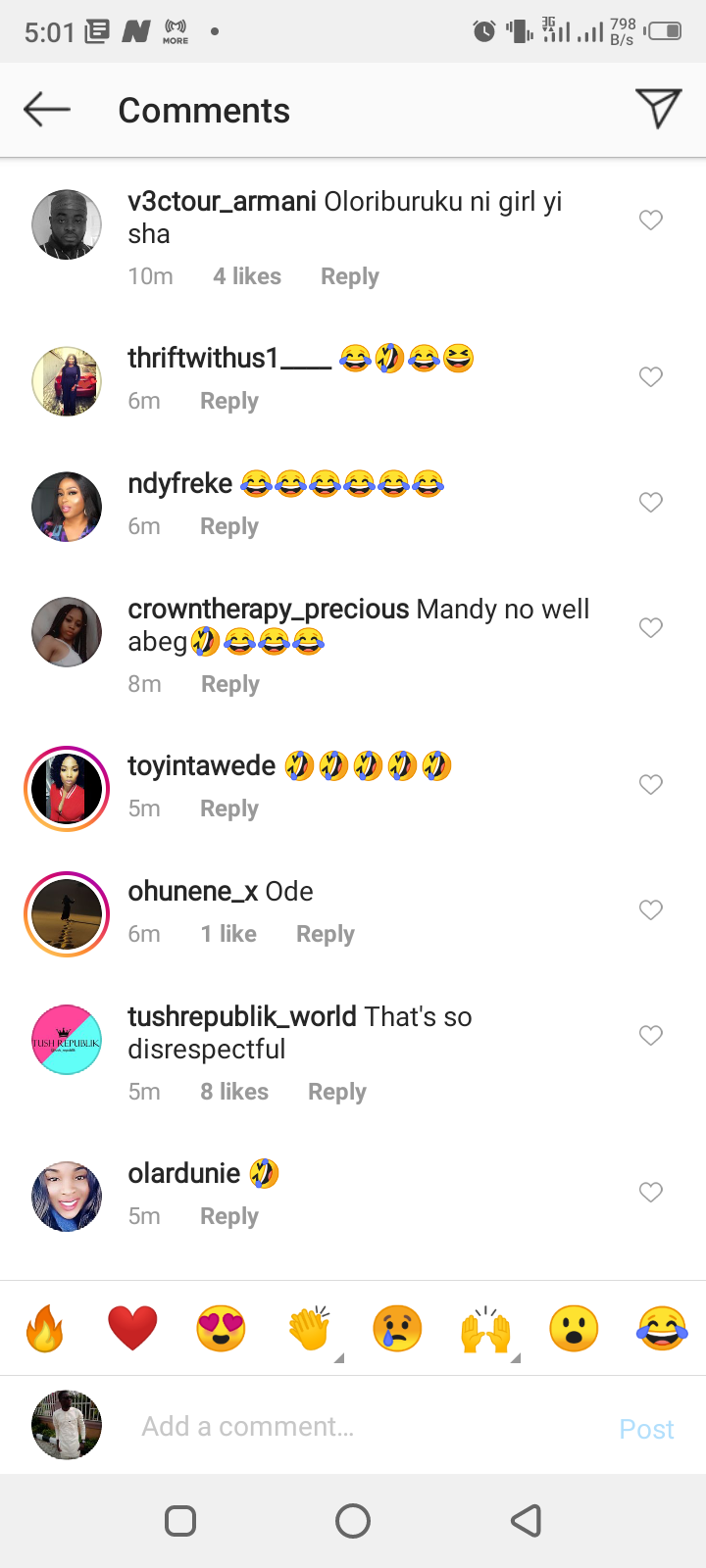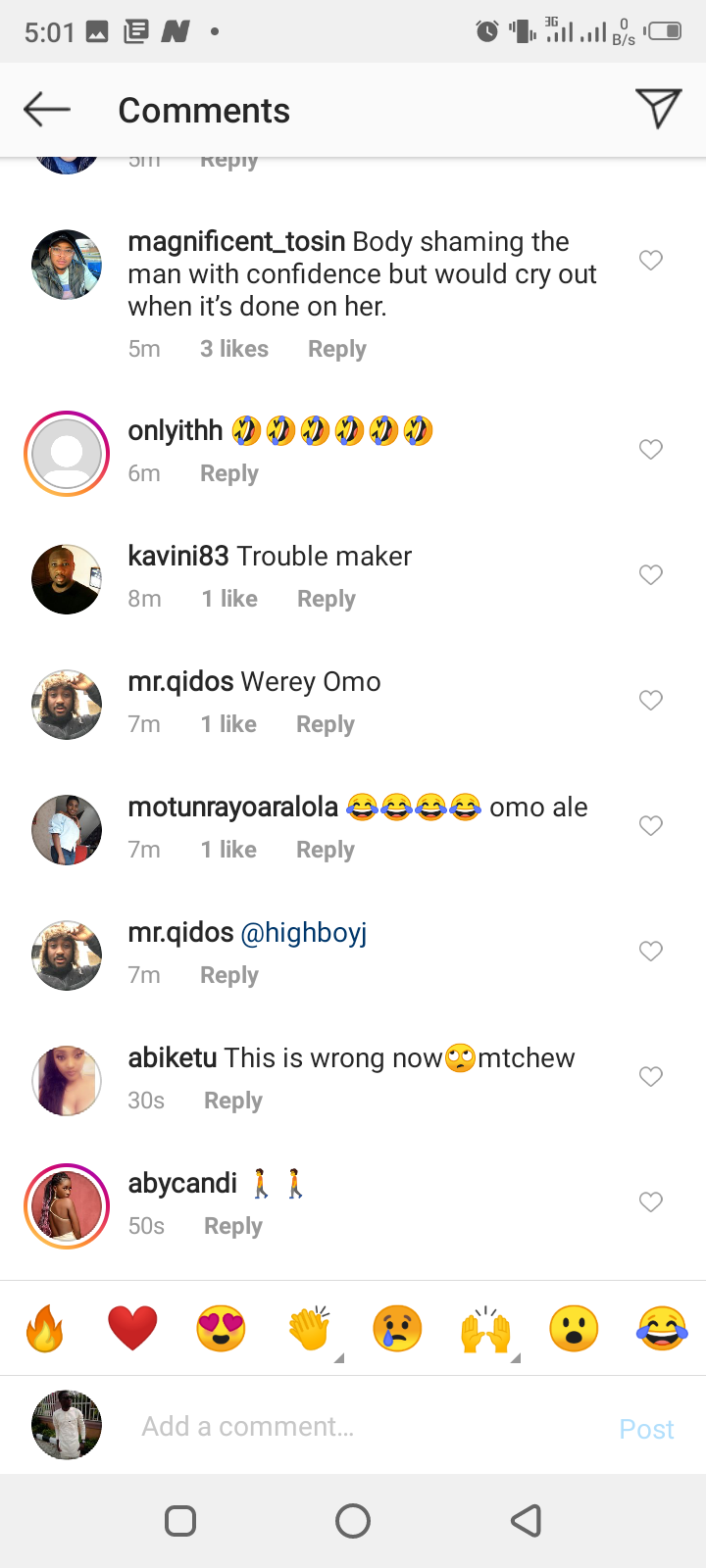 Content created and supplied by: Ent'mentgist (via Opera News )